More than 20 years after the Academy of Art University began gobbling up San Francisco real estate and violating planning codes all over the map, the Planning Commission heard today that maybe, sometime the summer, there might be some effort to do something about it.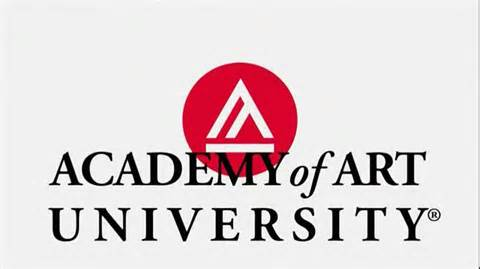 The commission heard an update from the planning staff about the school's master plan and an environmental impact report on its development future – and then heard from activists who remain stunned that this situation has gone on as long as it has.
"This has been going on for two decades," Chris Martin, a waterfront activist, said. "I'm not sure that there has ever been in history a property owner violating the planning code to this extent."
AAU has blatantly changed the uses of property without the proper zoning or permits, has cannibalized rent-controlled housing stock to the extent of a least 1,000 units and turned it into short-term dorms, and acts as if the laws that every other owner deals with don't apply.
It's been so bad that back in 2012, City Attorney Dennis Herrera told the planning director that "you continue to allow the [school] to violate the law without consequence."
Now, Martin pointed out, the city planners have gone a step further: They have agreed to hold what could be millions of dollars in fine in abeyance as part of a negotiation to encourage AAU to follow the law.
That's right: The city has told the school that if it finally, years later, fixes some of the problems it's created, maybe it won't have to pay the fines it owes.
"The department's treatment of AAU undermines and jeopardizes the [planning rules] and suggests that AAU is above the law," Martin said.
Spike Kahn, who owns commercial property in the Mission, seems astonished by the department's behavior. "I wasn't aware that I could do anything I wanted with any of my properties," she said. Unlike AAU, she noted, "if I have to get a sewer cover replaced it's a $100 fine."
The school's president has appeared at parties with Mayor Ed Lee. From the Chron:
At a luncheon in May at one of the properties, the Cannery at 2801 Leavenworth, Mayor Ed Lee proclaimed Academy of Art University "a beautiful institution" that has "done so much to fill so many vacancies in our city."

"By filling vacant properties, the academy has generated significant economic activity in some of the neighborhoods they reside in," Lee's spokeswoman, Christine Falvey said.
The president, Elisa Stephens, lives in a mansion on Nob Hill, and contributes money to numerous local elected officials.
Scott Sanchez, the zoning administrator, told the commissioners that the fines on just one illegally converted property now total $500,000. But "no penalties have been paid," he said.
Most property owners who defied the city for this much time would have the City Attorney's Office moving to collect the money, by placing liens on the property if necessary.
Commissioner Kathrin Moore was visibly frustrated by the department's report. If the school isn't accountable for its past violations, she wondered, what will make it behave in the future?
"Painful" as it is to say, she noted, "The EIR will be ignored, penalties will be ignored, housing will be ignored."
After Planning Director John Rahaim said that discussions with the institution were productive and progress was being made, Moore noted:
"I appreciate the optimism, but I have no confidence that it will lead to changed behavior." Right now, she said, there is now way to ensure that this massive scofflaw will stop breaking the law: "We are just mopping up after decades of bad behavior."
The reality, Rahaim said, is that many of the more than 30 properties AAU is operating in violation of city law will never be legalized. "So," asked Commissioner Dennis Richards, "how do we unwind this?"
Good question. It's going to mean a radical change in how AAU operates. And we haven't seen any sign that the school is ready for that.
The commission will revisit all of this again in July. And the game will continue.