SCREEN GRABS This year's San Francisco International Film Festival — the 59th installment of this seminal feast for the eyes, running at various venues April 21-May 5 — boasts a strong line-up, from small sleeper masterpieces to bigtime hits. Below are some of the highlights.
THE FITS: First time filmmaker, Anna Rose Holmer establishes a pure, uncompromised cinematic style with The Fits (USA/Italy) by quietly following Toni, an 11-year-old girl boxer who roams spooky hallways, longingly gazing at "legit" dance team members.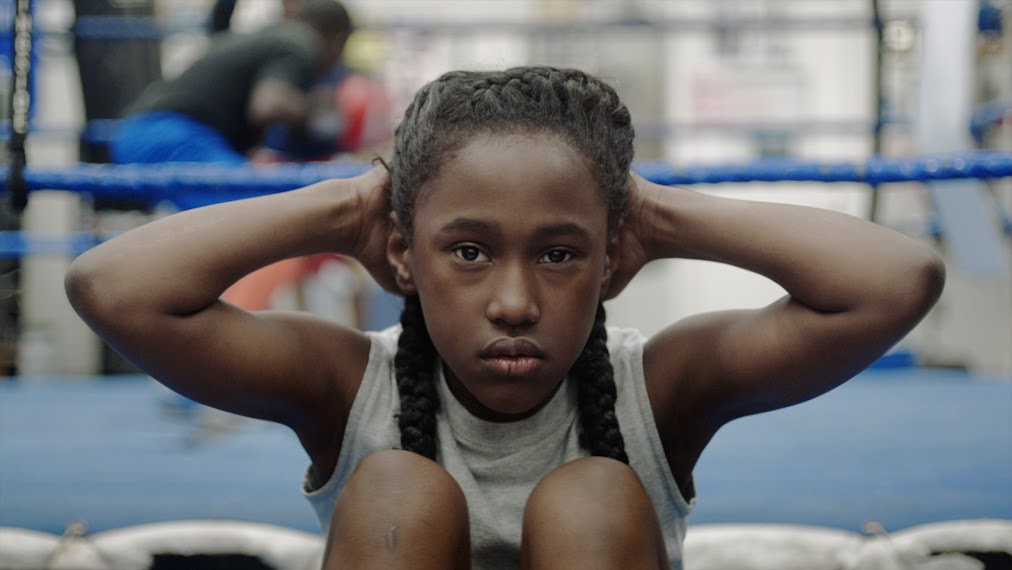 Not only does Holmer's film combine the rigid silence and physical exertion of Robert Bresson's A Man Escaped (1956) and Claire Denis' Beau Travail (Good Work, 1999), the eerie off-center camerawork by Paul Yee evokes the foggy locker rooms in Brian DePalma's Carrie (1976) and the abandoned buildings in Paul Lynch's Prom Night (1980). What is so unique about The Fits is its power to hypnotize any viewer who is prepared for a full-blown transcendental journey. In fact, Anna Rose Holmer's relentless otherworldliness is exactly what puts her feature debut at the top of my list. Buy advance tix now.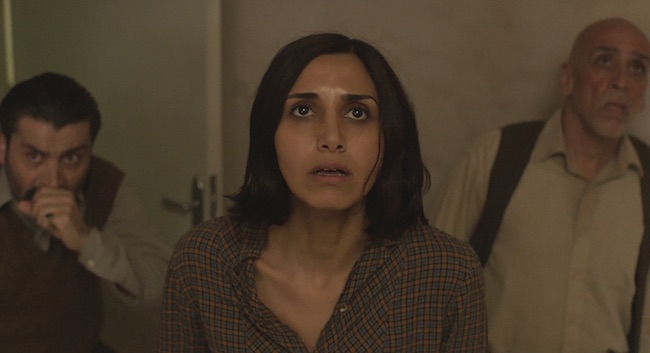 UNDER THE SHADOW: The best horror film of 2016 is Babak Anvari's Under the Shadow (UK/Jordan/Qatar). Similar to Jennifer Kent's The Babadook (2014), this Britain-based Iranian filmmaker has crafted an insanely terrifying and emotionally charged nightmare that had people screaming out loud as well as covering their faces for much of the film. Set in Tehran during the Iran-Iraq war (1980-1988), a young mother Shideh (stunningly portrayed by the mesmerizing Narges Rashidi), attempts to hold her family together as the walls of the world are literally falling down around her. Combining surreal psychological terror, heartbreaking social issue trauma, and downright face-slapping shocks, Anvari has achieved not only one of the scariest films of the decade, but a call for action against the looming horrors for women within their family, in their career, and in their war-ridden cities. Buy advance tix now.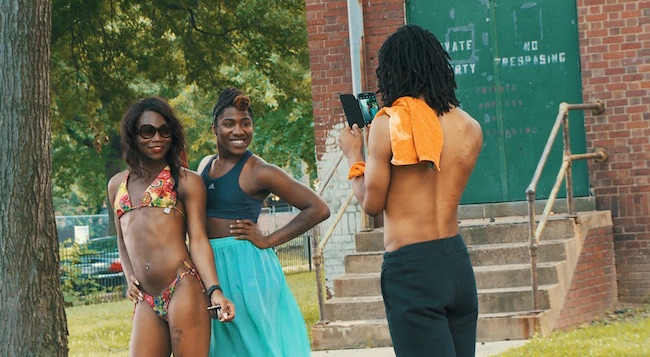 CHECK IT: Fans of Jennie Livingston's Paris Is Burning (1990) take note; Dana Flor and Toby Oppenheimer's Check It (USA) is a must-see documentary following the ups and downs of "America's first all-queer gang." Three Washington DC kids started the gang in 2009 (also named Check It) and now almost a decade later, with more than 200 members and growing everyday, some of the most bullied gay and trans teens find themselves in a devastating predicament when they are perhaps unable to channel their anger and are becoming the bullies. Complicated, hypnotic cinéma vérité footage combined with hilarious and heart breaking stories, this is one of the festival's hottest picks. Buy advance tix now.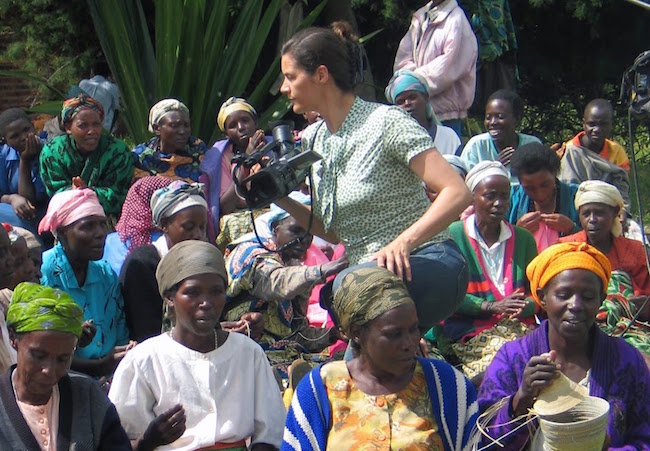 CAMERAPERSON: The cinematography work on Laura Poitras' Citizenfour (2014), Kirby Dick's The Invisible War (2012) and Michael Moore's Fahrenheit 9/11 (2004) has established Kirsten Johnson as one of contemporary documentary's most important assets. Her fearless tenacity in putting herself in harm's way (literally and figuratively) in order to "get the shot" is nothing short of true inspiration. Which is why her globe-trotting directorial debut Cameraperson (USA), is so powerful — we finally get to feel what her eyes and ears have been experiencing for over 15 unstoppable years. Utilizing outtakes and footage from dozens of her projects, Johnson bounces around the world, showcasing profound career moments, ranging from a glorious, gloomy sky that is suddenly torn open by a bolt of lightning to an everlasting hand-held sequence of a newborn baby in an African clinic as it desperately gasps for air. The non-narrated, sporadic structure makes Cameraperson one of the most unique documentaries of 2016. Buy advance tix now.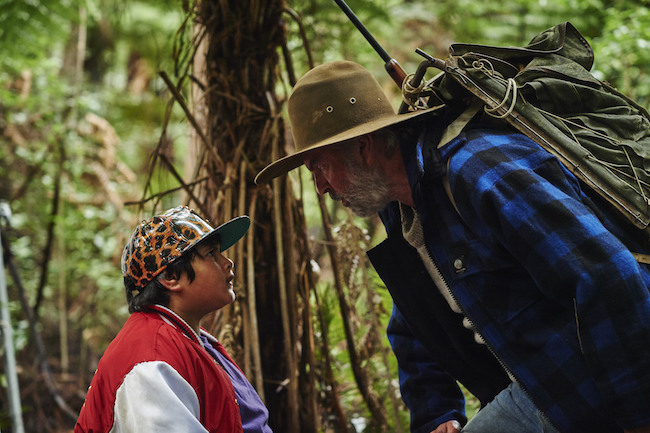 HUNT FOR THE WILDERPEOPLE: While Taika Waititi takes over Hollywood with his next two projects: Thor 3: Ragnorak (2017) and a sequel to his funniest film to date What We Do In The Shadows (2014), hysterically entitled We're Wolves, his latest "little film that could" should put Sam Neil back on the map with a wonderfully gracious performance. This magical realist adventure Hunt For the Wilderpeople (New Zealand) drops an unloved, rebellious, little fat kid into the wild, wild southwest. Luckily writer/director Waititi has held onto his unique dry-humor. Waititi is not just satisfied with referencing the 1980s films he grew up loving: Like Jeff Nichols' Midnight Special, the movie itself is an actual throwback to the kind of children's fare that were laced with some very heavy adult issues like Walter Murch's Return to Oz (1985) and Nicolas Roeg's The Witches (1990). This is the kind of movie that you'll be talking about years from now, perhaps even sharing with children of your own. Buy advance tix now.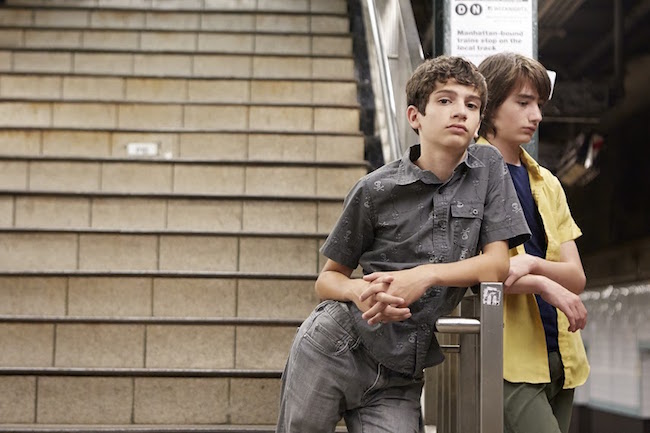 LITTLE MEN: Sundance veteran Ira Sachs continues to use legendary Japanese filmmaker Yasujiro Ozu as his starting point to explore contemporary New York City. Like his previous gem Love Is Strange (2014), which structured itself around Ozu's Tokyo Story (1953), Sachs tackles the difficult issue of gentrification with Little Men (USA) and makes it especially challenging to his viewers by presenting the story from the gentrifier's perspective. Using both of Ozu's films I Was Born But… (1932) and Good Morning (1960), the moral dilemmas of modern society encroaching on the present (and perhaps old -fashioned) world is explored from a child's viewpoint. Sachs seems to have nestled himself nicely into a mature genre of strong character-driven, social issue films. With standout performances by both the glorious Chilean actress Paulina Garcia (from 2013's Gloria) and newcomer Michael Barbieri, who plays the wise-talking "little man" Tony with the kind of natural charm that Anthony Michael Hall projected in John Hughes' Sixteen Candles (1984) and Jodie Foster in Martin Scorsese's Alice Doesn't Live Here Anymore (1974). Ira Sachs is on an Ozu roll. Let's hope he reimagines Late Spring (1949) or Early Summer (1951) next. Buy advance tix now.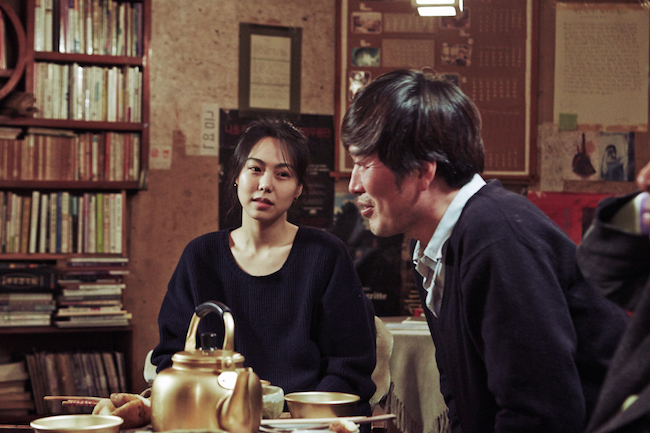 RIGHT NOW, WRONG THEN: South Korean festival favorite Hong Sang-soo continues his feverish hilarity with Right Now, Wrong Then (South Korea), an exploration of a semi-famous South Korean filmmaker who drinks too much alcohol and ends up most evenings looking for love in all the wrong places. Winning the Golden Leopard at the Locarno International Film Festival, Hong has delivered another variation on his personal (pitiful) pitfalls and yet again, it feels as if he's uncovered something even more profound than the last. His mastery of experimentation in linear storytelling increases with each entry and when you take the time to stumble through his stunning body of recent work — including In Another Country (2012), Our Sunhi (2013), Hill of Freedom (2014) — it might be Right Now, Wrong Then just might be the pinnacle. Buy advance tix now.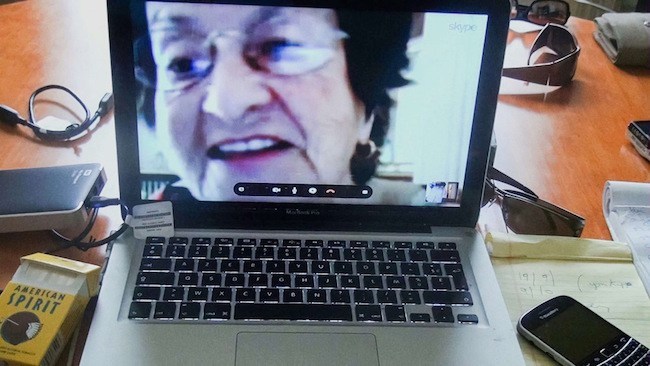 NO HOME MOVIE: Much like those of John Cassavetes, cinephiles seem to love the idea of Chantal Akerman's rigorously methodical films — but to actually endure each singular pilgrimage is a genuinely difficult task. More than 50 audience members walked out of the world premiere of Akerman's most personal film to date No Home Movie (France/Belgium), a 115-minute intimate account of her affectionate relationship with her aging mother. This 100-percent observational documentary is so true to Akerman's visionary style, dating back to her 1975 magnus opus Jeanne Dielman, 23 Quai du Commerce, 1080 Bruxelles and this time utilizing hand held video, a larger issue needs to be addressed to those unwilling to sit still and pay attention to one of the greatest filmmakers (who recently passed away): If you're unable to unearth Akerman's profoundly quiet moments in a movie, you are probably overlooking them in your own damned life. Buy advance tix now.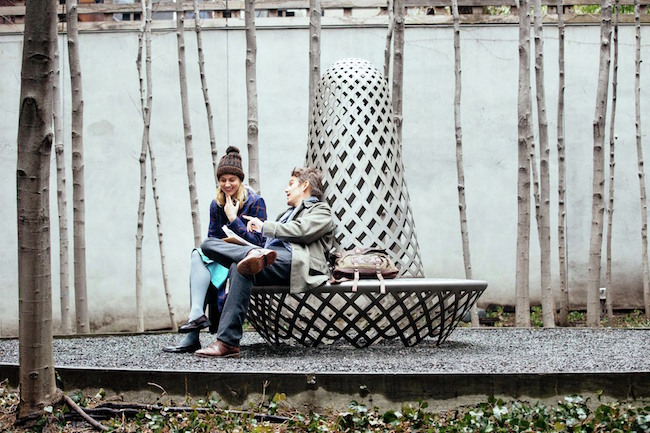 MAGGIE'S PLAN: The surrealist screwball comedy is back and who would have guessed that Rebecca Miller (Angela, Personal Velocity) would get in on the action. Greta Gerwig plays the title role in Maggie's Plan (USA) as the magical mistress we all know and are polarized by. Gerwig is given a chance to express her emotional undertones in this consistently hilarious adaptation of Karen Rinaldi's story, about a woman who has decided to make a baby all by herself. Ethan Hawke seems to be exploring one of his own private life's choices as John, a confused wannabe novelist who is married to a brilliant ice-cold intellectual (Julianne Moore, whose spot-on Danish accent is one for the history books), but falls for Maggie (Gerwig), a borderline dingbat who believes magic exists. Feeling like a direct sequel to Noah Baumbach's Mistress America, in which Gerwig embodies an extremely similar hyperactive birdbrain, both films greatly capture the attractive confusion between modern generational gaps.
Even more comparisons can be explored with Baumbach's spectacular earlier release this year While We're Young, which pits a progressive forty-something couple: Josh (Ben Stiller) and Cornelia (Naomi Watts) against an enlightened twenty-something hipster twosome: Jamie (Adam Driver) and Darby (Amanda Seyfried). These modern mousetraps are meshed so thoroughly into this new wave movement of surrealist screwball comedies, it could catch audiences off guard or rub them the wrong the way — which is how I completely misunderstood Baumbach's masterful goal on my first viewing of While We're Young. Even director Rebecca Miller seemed a little hesitant at her world premiere introduction in Toronto when she said, "This movie was made for you to enjoy." Buy advance tix now.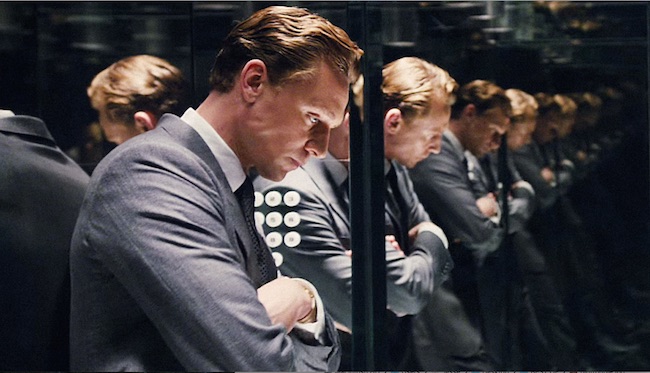 HIGH RISE: Similar to the drug induced state-of-mind that Paul Thomas Anderson brought to his 2014 adaptation of Thomas Pynchon's Inherent Vice, Ben Wheatley's audacious reimagining of J.G. Ballard's 1975 sci-fi satire High Rise (UK), is definitely one of the most polarizing film at this year's SF International Film Festival. This mind-melting masterpiece thematically combines David Cronenberg's Shivers (1975) with Bong Joon-ho's Snowpiercer (2013) and will either take you to a higher plane or spin you round and a-round. Either way, this is kind of risk-taking film that deserves your undivided attention.
Tom Hiddleston is uniquely sincere and utterly brilliant as Robert Laing, a healthy young doctor who has recently moved onto the 25th floor of a luxury tower block. As he methodically works his way in and out of his neighbors lascivious lives, the building's architect, Anthony Royal (Jeremy Irons) seems to be losing his grip on the entire infrastructure, while Laing's next door neighbors, Richard (Luke Evans) and Helen (Elisabeth Moss), seem to be starting some sort of cosmic revolution within the walls of the very own home.
Early on, a character off-handedly states that the high-rise's blueprint "looks like an unconscious diagram of some kind of psychic event." With this as the perfect starting point for a descent into this frenzied, hypnotic kaleidoscope of upper-class orgies and blood-spurting fist-fights, High Rise is sure to gain an insanely devoted cult following. Cinematographer Laurie Rose (Kill List, Sightseers, A Field in England) delivers another luscious landscape for the indie-darling director, while former Pop Will Eat Itself frontman Clint Mansell, best known for his soundtracks for Darren Aronofsky (Requiem for a Dream, Black Swan), has concocted a near pitch-perfect synth score.
This is Ben Wheatley's fifth feature film, dating back to his debut Down Terrace (2009), Kill List (2011), Sightseers (2012), which was chosen for the Director's Fortnight section at the Cannes Film Festival and A Field in England (2013). He is already in post-production on his next film Free Fire, which follows two rival Boston gangs circa 1978 and contains Brie Larson, Cillian Murphy, Armie Hammer & Sharlto Copley. Buy advanced tix here.
Jesse Hawthorne Ficks teaches Film History at the Academy of Art University in San Francisco and curates/hosts the MiDNiTES FOR MANiACS series at the Castro, Roxie & Alamo Drafthouse Theatres. He also writes film festival reviews for many Bay Area outlets.