Dear Mr. Bennett:
Congratulations on your being honored by the city of San Francisco.  I'm sure hundreds will attend the ceremony on Nob Hill on August 19th at the Fairmont—a venue where your voice has warmed audiences with the spirit of our city—celebrating your 90th birthday and honoring your many achievements in music and civic affairs with a bronze statue and speeches by local leaders and, of course, your many fans.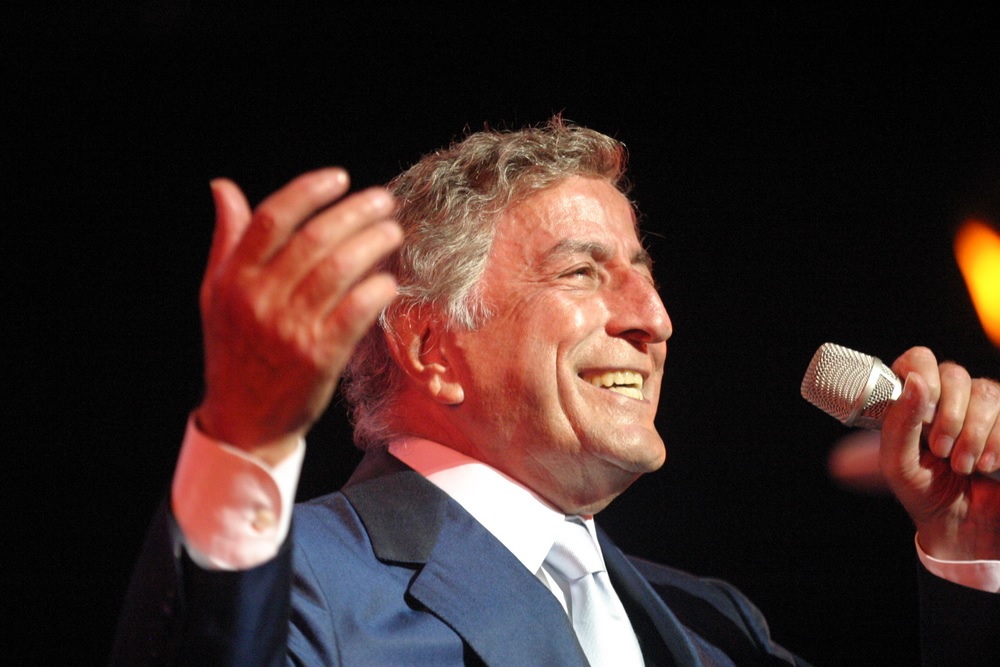 As is well known, your signature song, "I left my heart in San Francisco" resonates with San Francisco residents, visitors and with those who have never set foot in our city and beheld its many landmarks—yet have affection for its landscape through your internationally beloved song:
                                    I've been terribly alone
                                    And forgotten in Manhattan
                                    I'm going home
                                    To my city, by the bay
                                    I left my heart in…
The lyrics and melody conjure images of quaint hills, the Golden Gate Bridge, Coit Tower and the Romance of "Quiet Nights and Quiet Stars" along with the many postcard images burned into our memory. 
But San Francisco is a city that is betraying its beauty.  The surface patina persists but if inner beauty is a reflection of the soul, then San Francisco can be said to be losing the one it possesses. 
Mr. Bennett, the power of your songs lay in the lyrics, passion and respect with which you convey the heart and spirit of the music's message, lyrics steeped in wisdom and grace.  I recall my father playing your albums on Sunday mornings.  Your music was a ritual, a tonic that allowed us to the relax, breathe and listen to the human, rich quality of your voice as you crooned:
                                    I wanna be around
                                    To pick up the pieces
                                    When somebody breaks your heart
In our current state of the city, many folks "Wanna be around" but can't due to an eviction crisis that has left seniors evicted, homeless, intimidated and frightened.  Our hearts in San Francisco are broken when long time tenants like Iris Canada—who just turned 100 years old—is served an eviction notice by a landlord intent on converting her building into condos.  Or the case of North Beach tenant Elaine Turner, 88 years old, who died shortly after being served and eviction by a landlord who is a researcher on a study about the physical effects of aging; or another North Beach tenant, Diego Deleo, a son of Italy, who is being evicted from his home of more than 30 years by a landlord who wants to maximize profits at the expense of a vulnerable senior.  The very people who built San Francisco as a place where "Little cable cars…climb halfway to the stars" are being preyed upon, evicted and left, in some cases, homeless, and in more extreme cases, dead. 
San Francisco has lost thousands of housing units because of real estate speculation with unscrupulous lawyers colluding with real estate developers and landlords to undermine rent control and prey on elders, forcing them from their homes using loopholes, intimidation, and any number of tricks to maximize profit.  Many of these actions are tantamount to elder abuse.
Everybody is cashing in on our city.  Short-term rentals operate illegally, taking precious rental units off the market—turning homes into hotels and transforming the character of neighborhoods such as North Beach, a historically Italian community.  I recall your song, "Sing you sinners."  The real estate developers and those responsible for our eviction crisis are singing—all the way to the bank. 
And who's left holding the bag?  Seniors and the working people of SF who have to contend with average rents of more than $3,000 a month.  Teachers, bus drivers, emergency responders, and working people are barely hanging on.  Seniors in the city are feeling the stress the most.  Many are on limited incomes and their day to day living involves a complex web of relationships that can lead to illness and even death when an eviction is served.  The situation is out of control wit landlords and real estate interests aloof and behaving with impunity.
Again, I want to congratulate you on your upcoming honor.  I am a fan and appreciate your gift of music to our community.  But know that some of those who are honoring you are directly responsible for our current housing crisis.  Your songs have always represented passion, heart, soul and spirit.  Your music has brought people together and will continue to do so for generations to come.  San Francisco is a world-renowned city held in esteem for its art and culture and as a place that people can reinvent themselves or be themselves and contribute to society.  However, San Francisco has betrayed its spirit, its heart and its soul in its treatment of its elders and working families. 
The words to one of your songs sum up the feeling of many San Franciscans living in a city they feel has betrayed them:  Who can I turn to, when nobody needs me?
Many cannot leave their hearts in San Francisco nor can they afford to stay here.  This is the current state of the city by the bay.
Tony Robles is a poet and native San Franciscan