The tragedy of the Ghost Ship fire is already leading to a crackdown on underground arts spaces, where thousands of Bay Area artists and performers live, work, and put on events that could never happen anywhere else.
Although Oakland Mayor Libby Schaaf has vowed to meet with artists and avoid a "witch hunt," advocates are worried that the result of new policies and procedures will be evictions and shutdowns. She was booed offstage at a vigil by people who say that she has been too focused on code violations and not on the tragedy and the reasons behind it.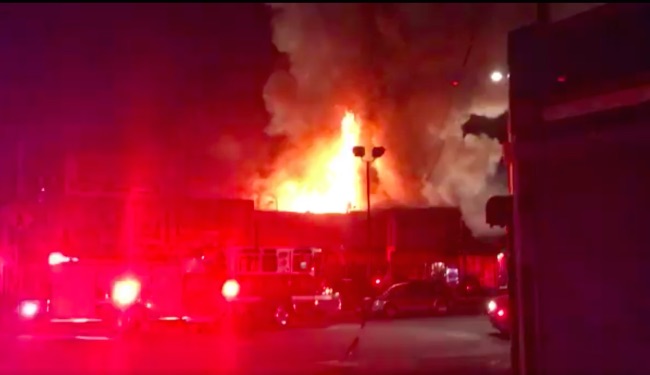 That's begun in Richmond, where Mayor Tom Butt is already telling people that he has found local places like the Ghost Ship, and he wants them shut down. His comments border on wildly insensitive:
Cities also get a lot of pushback when trying to enforce codes. Everyone wants to be excused or some reason. Artists want to be excused because they are well – artists. And other people are also sympathetic, explaining that the overzealous city should let them be – artists – just doing their thing. Apparently finding a cheap studio or place to crash is more important than life itself.
Leah Simon-Weisberg, legal director at Tenants Together, told me that Butt is against rent control. "He doesn't want regulation of housing prices, but somehow he wants more regulation of code enforcement," she said.
She noted that "this is a difficult situation; we don't want people to choose between being safe and having affordable housing. But we haven't created any programs to make space for artists."
As Nick Miller, the editor of the East Bay Express notes, the fire is not the fault of artists and musicians.

I want to keep it real about the imminent witch hunt against Oakland's arts and music underground scene.

In fact, it's not even looming. The blaming of the tens-of-thousands of low-income creatives living in unconventional domiciles throughout the East Bay is already happening.

I've already seen residents and business owners outing "secret" warehouses to journalists, accusing these hubs of being "the next Ghost Ship."
And traditional-media outlets that have published shameful editorializing on how officials must crack down immediately on furtive artists and their presumably illegal, purportedly dangerous live-work spaces.
This divisive blaming isn't a way to respond to Friday's fire. Evicting the very community that was harmed by the Ghost Ship incident won't prevent further tragedy.
Everywhere, reporters seem to be scurrying to expose the next live-work situation that doesn't fit into current building or zoning codes. I understand the sentiment – I am a supporter of building and zoning codes, and we often complain here that developers and tech companies ignore them with impunity.
But if all the people using old industrial buildings and warehouses for housing and performance space are evicted, the Bay Area's arts and nightlife scene will be hit with another stunning blow. The fatalities at Ghost Ship were horrifying, but there has to be a way to allow residents to report and repair health and safety problems without facing eviction.
Meredith Isaksen, a poet and English teacher at Berkeley City College, puts it this way:
The economic trends in Oakland and the circumstances leading to the Ghost Ship fire are a magnification of what many are experiencing across the country. People can't afford to make ends meet. They can't afford safe housing. But we must acknowledge that economic disparity in 2016 isn't the provenance of the white working class, and resist shallow attempts to place blame for this tragedy on the victims of disenfranchisement.

The artists and innovators who perished in the Ghost Ship fire found alternative means of endurance and achievement despite the shadowy existence society afforded them, maintaining their commitment to free expression, community and tireless work in the creative borderlands that impel our culture toward insight and delight. The people who made up the Ghost Ship collective got by on very little in pursuit of a dream — it is the stuff on which our beloved country was built.
Well, a little melodramatic there, but yeah: This is a wakeup call for all of us to work together to make our spaces more safe – but not by destroying them.