Two members of the SF Police Commission are asking Mayor London Breed to allow the panel to start meeting again – and it's past due.
The mayor's Shelter-in-Place order bars most city commissions from holding even online meetings, which makes little sense at this point. While the Mayor's Office has cited "technical difficulties," pretty much the rest of the world is managing to meet on Zoom or another platform. The Planning Commission is meeting; the Airport Commission is meeting.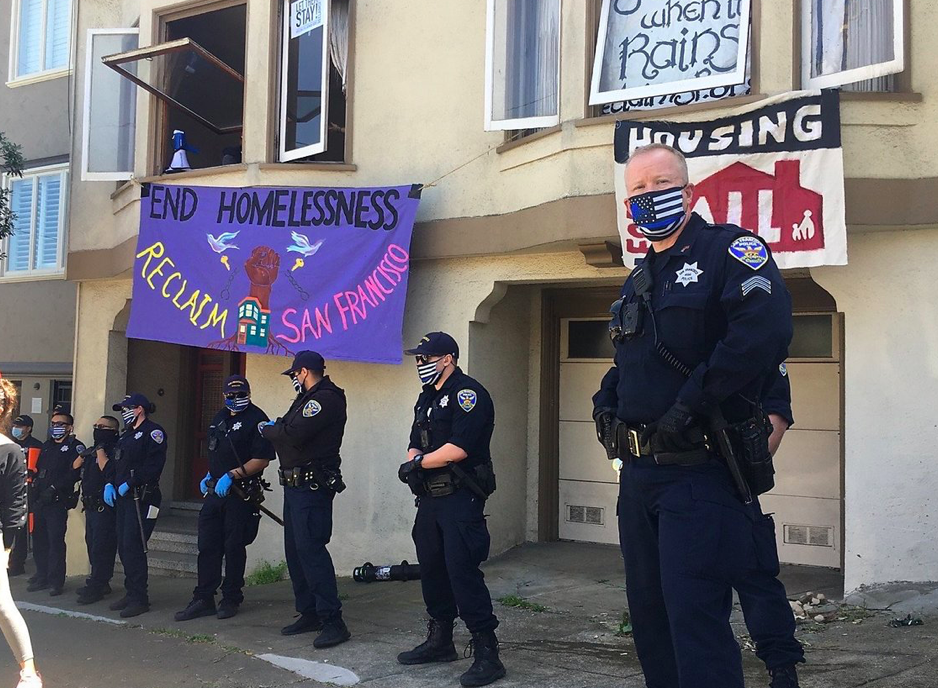 As Petra DeJesus and John Hamasaki note in a May 4 letter,
While we support the ability of our fellow commissions to meet, one has to ask: Is approval of a West Elm Formula Retail Store (Planning Commission Agenda, May 7, 2020), more important than the health and safety of our residents and visitors? We think the answer is clearly, no.

The last Police Commission meeting was held Feb. 19. Since then, the two commissioners write, the following has happened:

Study finds SFPD Patrol Staffing 'Severely Inadequate': Study ordered by Board of Supervisors President Norman Yee found that SFPD's patrol staffing is severely inadequate. (March 10, 2020)

SFPD Officer Arrested on Suspicion of Rape, Domestic Violence: A 22-year veteran of the Department was arrested on suspicion of rape and Domestic Violence. (April 10, 2020)

Off-Duty Officer Involved Shooting: An off-duty SFPD officer was involved in shooting a car-jacking suspect who was later killed. (April 12, 2020)

SFPD Officer Involved Shooting: A SFPD officer shot and injured a suspect in an aggravated assault. (April 21, 2020)

SFPD Officers Responding to Protest Wearing POA Blue Lives Matter masks: SFPD officers arrived at a protest wearing matching masks with POA insignia and controversial Blue Lives Matter symbol. (May 1, 2020)
The last item alone is grounds for a commission meeting. The cops who wore those masks clearly violated department general orders, which prohibit the display of any political material on police uniforms. The chief has since banned the use of the POA masks, which the organization is still selling and proudly promoting on its website. The site also proudly includes both photos of officers wearing the masks and news articles on the chief's order banning them.
The Sunshine Task Force is not meeting. The Ethics Commission isn't meeting. As Magick Altman noted in testimony to the supes May 5:
Also, we need the Immigrant Rights Commission to take actions immediately to find a way to close the camps by urging the governor to use his emergency powers to close these privately owned detention camps that are now becoming death camps.
There's no risk to the public or the commissioners to hold Zoom meetings. Like so many things about the mayor's policies, I'm not sure why this one makes any sense.
The mayor will be appearing before the board for Question Time this week; maybe someone could ask about this. Except that none of the supervisors submitted any questions.
The City Planning Commission is taking the final steps toward a massive rezoning that will create a neighborhood of 15,000 residents around the area of Market and Van Ness. It's called The Hub, and the final EIR is set to be certified Thursday/14. At the same meeting, the planners are set to approve a 590-foot tower at 10 South Van Ness that would offer close to 1,000 new housing units.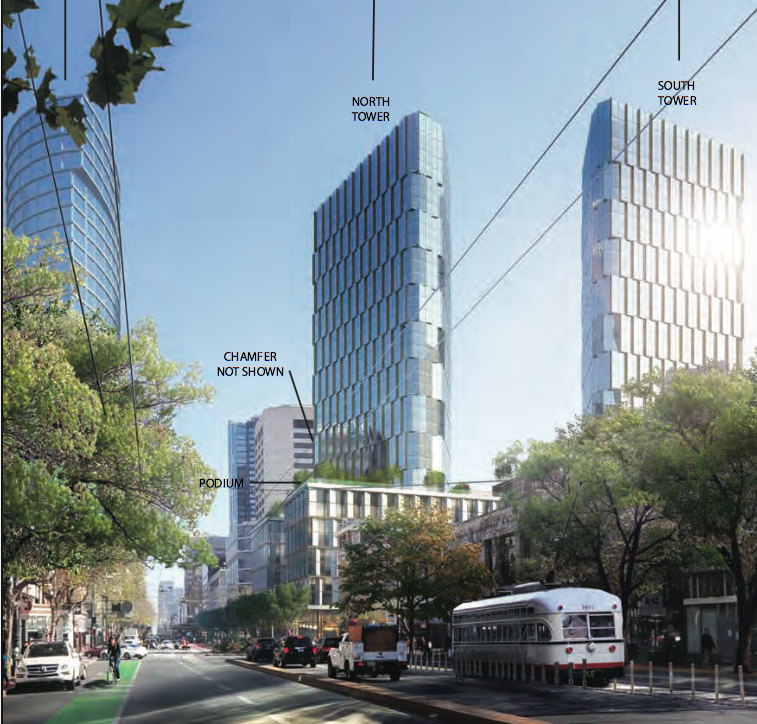 All of this new housing will be expensive – if it actually gets built. Because as planning staff freely admitted in a hearing back in January, these projects are driven not by local planning or needs but by international speculative capital that demands high returns in investment:
In fact, Planning Director John Rahaim confirmed that problem: "Very large projects require a range of investors, many international, who require a high rate of return."

That's hard to get in a city where land has become so expensive.

"If it costs $600,000 to build a unit, how can anyone making $50,000 a year afford that?" Richards asked. "The idea that we can build our way out of this – I challenge that."

Meanwhile, Melgar noted, "when we entitle a project, we vastly increase its value on the market," driving up the cost of land (and thus of any future housing). "Just by what we are doing here, we are fueling this increase in price."

So we heard a little bit of sanity: The concept that upzoning and approving more housing and limiting public review and appeals … that's not going to work. There are tens of thousands of units that already went through that process, and they still aren't getting built – because in 2019, the housing market is controlled by international capital, not by SF planners.

In fact, some commissioners suggested, approving big market-rate projects that drive up land costs for everyone else is making the situation worse.
Is this really a good time to be giving entitlements for more luxury housing, which the city doesn't need and may not get financing for a long time to come? Are we just going to end up with a lot of non-projects taking up valuable land that could be used for something the city needs (say, affordable housing)?
The hearing starts at 1pm.