Mayor London Breed Friday followed in the steps of her ally, state Senator Scott Wiener, in attacking the Board of Supervisors – making clear that the moderates have developed this as a political stance for the fall election.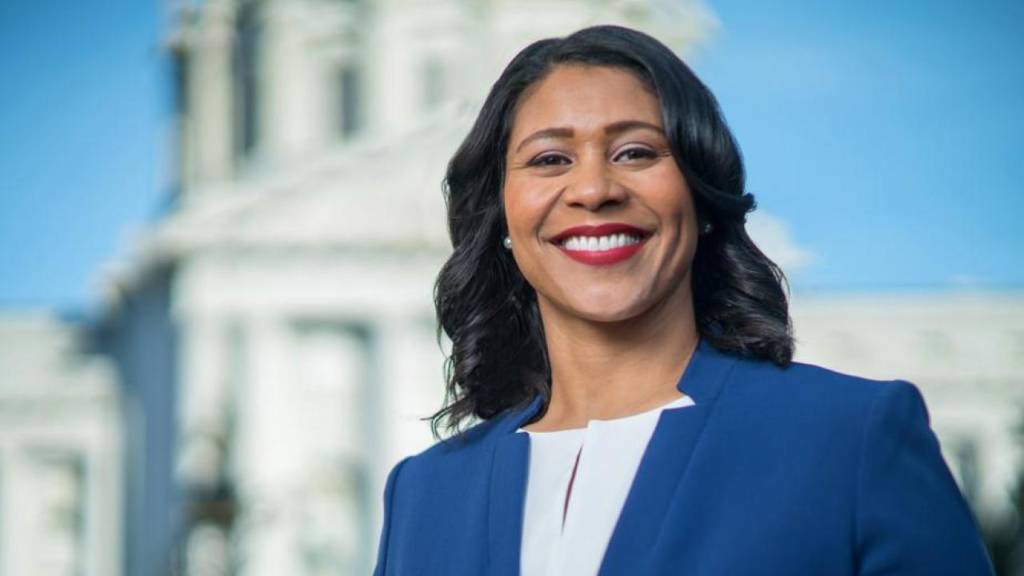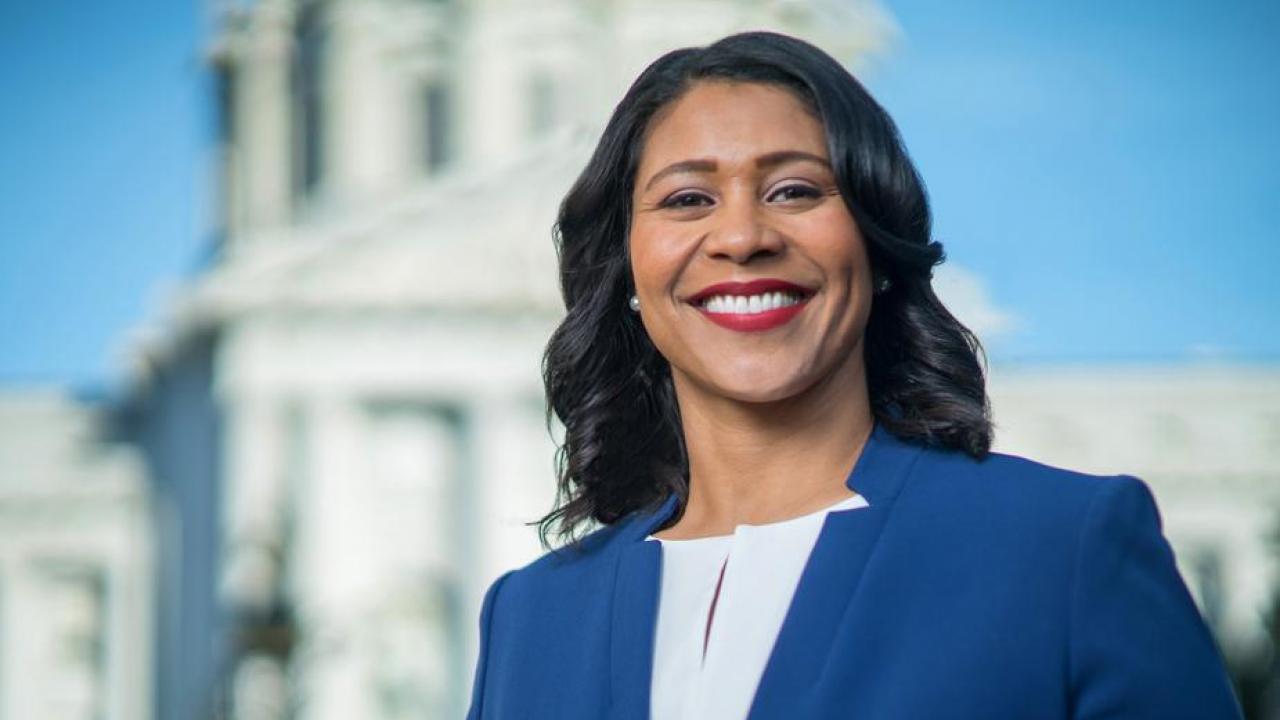 In a virtual talk sponsored by the San Francisco Business Times, Breed said that one reason homelessness continues to be such a challenge is that the supervisors refused to pass a Charter Amendment she had proposed in 2019.
Breed sought to gather signatures to put it on the ballot this fall, but COVID made that impossible, she said.
"I wanted a Charter amendment to make 100 percent affordable housing 'as of right,'" Breed said. "It would be easy to do if you had the Board of Supervisors supporting it."
She also talked about cutting fees on market-rate housing projects, saying that some supervisors are "voting against housing policies."
She vowed to promote "housing by any means necessary."
Breed also came close to opposing all of the tax measures on the fall ballot, including the tax on companies with excessive CEO pay and the tax on very-high-end real-estate sales.
"It's clear that some people don't care that we are in a pandemic," and that businesses need a break, she said.
All of this came in the context of a new report by the Rand Corporation that shows how the very rich – which includes most of the big developers in the city, the people who sell property for more than $10 million, and the CEOs whose companies would be liable for taxes on excessive pay – have in effect stolen $50 trillion from the working people of this country since 1975.
That's happened largely through tax breaks, labor laws, and other policies that Breed never mentioned.
Nobody at the event mentioned the Rand study, although it's the most important political story of the year.
Breed complained about the cost of building new housing units, which runs between $550,00 and $750,000 a unit. She didn't mention that the tech-growth policies of the past ten years, which she has largely supported, drove up the price of land. The price of building materials has also soared, as has the price of labor, because the tech boom has made it impossible for construction workers to live in the city without livable wages.
"Red tape" and "obstruction" are a far more limited factor in the cost of affordable housing.
Breed said that for years, "we weren't building any housing." True: But that's not because the same advocates she trashes today weren't trying. All through the 1980s, activists were calling on office developers to build housing, and nobody was blocking housing – but the returns on capital investment were higher in offices, so that's what got built.
So let's take a look for a moment on this 2019 measure to "remove obstacles" to affordable housing. Breed made a big point of saying that this was an example of how the supes were preventing new housing.
The measure would have given "affordable" housing a by-right, or "ministerial," approval process. That means that a developer who showed up the Planning Department with blueprints and a check would automatically receive a permit. No public review of any sort; no appeals to the Board of Supes.
Okay, let's say we want to cut through the "red tape." Fair enough.
But her measure would also have redefined "affordable housing" as housing that someone earning 140 percent of Area Median Income could pay for. That would mean developers could build for people with incomes of $165,000 (for a family of four). That means the rent the developers could charge for an "affordable" housing unit (based on 30 percent of income) would be about $4,100 a month.
I agree that in San Francisco, even people who would be upper-middle-class families in other cities can't afford housing, and I agree that some of the housing the city supports should be affordable to teachers, union workers, etc.
But the higher the definition of "affordable" the less the developers have to pay to subsidize the unit. A developer who builds 100 units of luxury housing and sets aside 20 as "affordable" has to cut the rent or purchase price on those units; the lower the income levels, the deeper the subsidy.
More: the mayor's plan would have set the average affordable unit at 120 percent of AMI – which means half of the units built under her proposal would be affordable only to people making more than $100,000 a year. Lower-income people would get fewer affordable units.
Developers would make more money.
The measure also had an alarming element that said that any market-rate developer who added 3 percent additional affordability could also apply for "by-right" status. That would mean a developer of a 50-unit luxury complex in a neighborhood threatened with displacement could avoid any hearings or appeals at all if they just added about two units affordable to people making $165,000 a year.
Why wouldn't every developer do that?
So the mayor's plan could have ended any community oversight over market-rate housing development – which, of course, is what the Yimbys want.
More: the measure the mayor wanted to put on the ballot would have allowed the supes, by six votes, to apply the by-right designation to "additional forms of housing." You get a pro-Yimby board for one term and all housing in the city could be built without a single Planning Commission hearing.
That's why the progressive supervisors were against it. Instead, they promoted Proposition E on the November, 2019 ballot, which made it easier to build 100 percent affordable housing on public land. It passed overwhelmingly.