The first episode of Radio Teco, the debut podcast from legendary bilingual newspaper El Tecolote, needed to be something for the history books.
"We wanted a solid, evergreen story, but one that was also key to what we're going through at the moment," says the show's co-host, El Tecolote's AV editor and sports media pro Monti Rossetti.
The team hit on the story of Alejandro Galicia Diaz, a contributing photographer to El Teco who came down with an early, severe, and lingering case of COVID at the age of 34.
Rossetti's right that Galicia Diaz's harrowing tale "You Don't Get It Until You Get It" cuts to the heart of this era. Yes, there's the confusion, the sudden bouts of horror, the agoraphobia with which many of us are familiar after a year of quarantine.
"We want to make sure that the listeners know that this is something serious at the moment that you all should be taking seriously," says Rossetti. "And at the same time down the road, if someone wants to listen back, to remember that this was a story of somebody who was healthy, active, and this is what happened to him. This is something that people can learn from."
Most importantly, the Radio Teco premiere reflects El Tecolote's priorities, which revolve around shedding light on the issues that deeply impact the Mission District and other Latino communities around the Bay Area and beyond.
That's been the paper's goal since 1970, when it began as a project in the 22-year-old Professor Juan Gonzales' San Francisco State University La Raza Studies class. 50 years later, El Tecolote is California's longest-running Spanish and English language newspaper, its funding made possible by non-profit Acción Latina.
The publication's hero status is confirmed by the policy changes that El Teco's coverage has forced over the years. Its exposés on unequal treatment of Spanish speakershave led to increased Spanish language services at San Francisco General Hospital, and statewide in PG&E's phone services.
Like the paper's print offerings, Radio Teco is meant to be the purveyor of valuable information and uplifting stories.
"They wanted to be able to open up into the digital world, move into the 21st century," Rossetti says of former executive director of Acción Latina Josué Rojas and El Teco editor in chief (and Radio Teco co-host) Alexis Terrazas' decision to amplify the paper's multimedia offerings.
Rossetti, a broadcast major from San Francisco State University, has been working with El Tecolote since October. He has worked with NBC Sports, the San Jose Earthquake, and 13-year MLS pro Jimmy Conrad.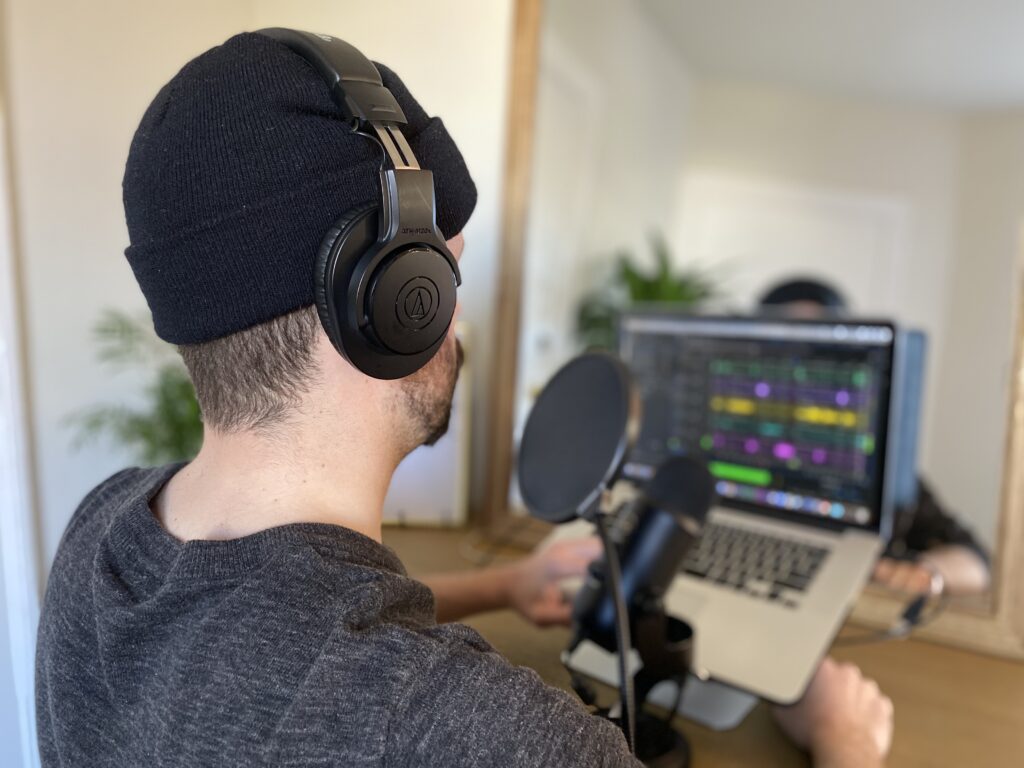 "Last year everybody kind of woke up, and realized what their priority was," says Rossetti. "For me, I realized that sports really wasn't the priority. I wanted to see if we could do something else that uplifts social issues."
"It's a huge privilege to be here at El Tecolote," he continues.
Radio Teco will start out with weekly episodes launched every Monday, alternating between news and culture stories. The episode published today is the first of a two-part look at SOMArts exhibition "Caravana: Mobilizing Central American Art (1984-Present)," curated by Fátima Ramírez, Mauricio Ramírez, and Rojas.
Though these debut editions are in English, Radio Teco will release Spanish language summaries of the big El Tecolote stories at the end of each month, as well as special episodes en español that focus on immigration issues and challenges facing the Bay's Asian American communities. Bilingual Instagram Live Q&A sessions are planned to offer El Tecolote's readership a chance to weigh in and ask questions about current events.
Listeners can also look forward to interviews with 499 director Rodrigo Reyes and Los Rakas' Raka Dunn about the storied Panamanian-East Bay duo's unity anthem "Libertad."
Rossetti notes that with his Argentinean background, and co-host Terrazas' Mexican roots, the two are primed to make sure Radio Teco covers the length of Latinx cultural issues.
"We want to talk about music in Colombia, but also social issues in Peru," Rossetti says. "We want to make sure that everybody's heard. We want to give everyone the opportunity to talk to us and be on, even as a guest."