Recent film festival programming, industry hiring percentages, and the current awards-season nominations and prizes have all reflected a healthy push towards greater gender equity in terms of representation. Looking both to the past and the future of female directorial talent are several films arriving conveniently mid-Women's History Month, from a pioneering experimentalist's shorts to new indie dramas and a couple documentaries about (and by) women artists.
The flashback is to Sara Kathryn Arledge, a neglected figure who was nonetheless contemporaneous with Maya Deren as a female trailblazer in the US cinematic avant-garde. Born in So. Cal., she studied and began to teach painting at the university level before moving to the Bay Area in the late 1940s. A big reason for that was that her first film Introspection (which she'd begun making in 1941) premiered in 1947 SF, where she not only got a good reception, but found the atmosphere in general refreshingly congenial to art-making.
She stayed here until the early 1960s, at which point she moved back to an inherited family home in Pasadena. But she continued to labor in apparent obscurity, her career further limited by a schizophrenia diagnosis that for a time got her institutionalized and treated with electroshock. The majority of her work might well have been consigned to a landfill had not the late Terry Cannon orchestrated its rescue, then donation to BAMPFA collection.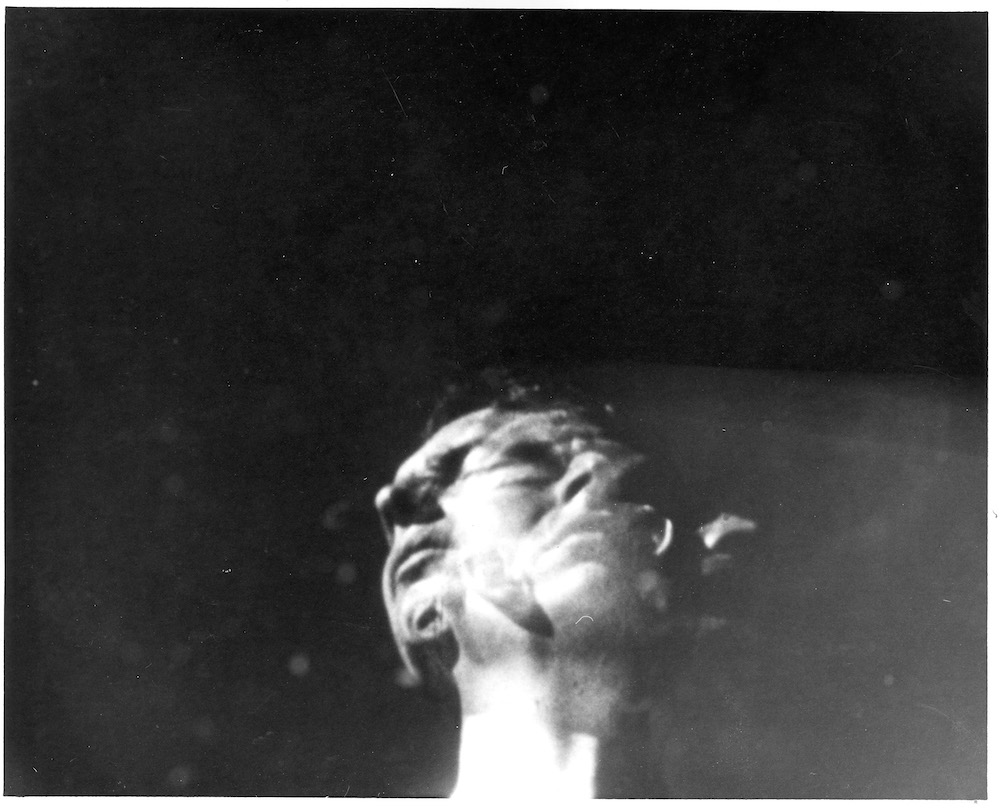 Cannon's short lecture about his erstwhile neighbor is included in the current online program, Sara Kathryn Arledge's Films and Art, which is available for streaming through April 11 (more info here). Tied into the release of the first book about her, Serene for the Moment: Sara Kathryn Arledge, it includes Introspection (in which she used male dancers and superimposition to create vivid sculptural abstracts) as well as 1978's Interior Garden II. The latter was one of several films she made to preserve and exhibit her fragile "glass slide transparencies"—arresting hand-painted projections created utilizing everything from stage lighting gels and soot to Q-tips and oven baking. Then there's the 1958 What Is a Man?, whose bemused shrug at that big question manages to encompass onscreen text, preexisting art, time-lapse and science photography, dance, documentary scenes, advertising satire, rhyme, song, even a game of musical chairs.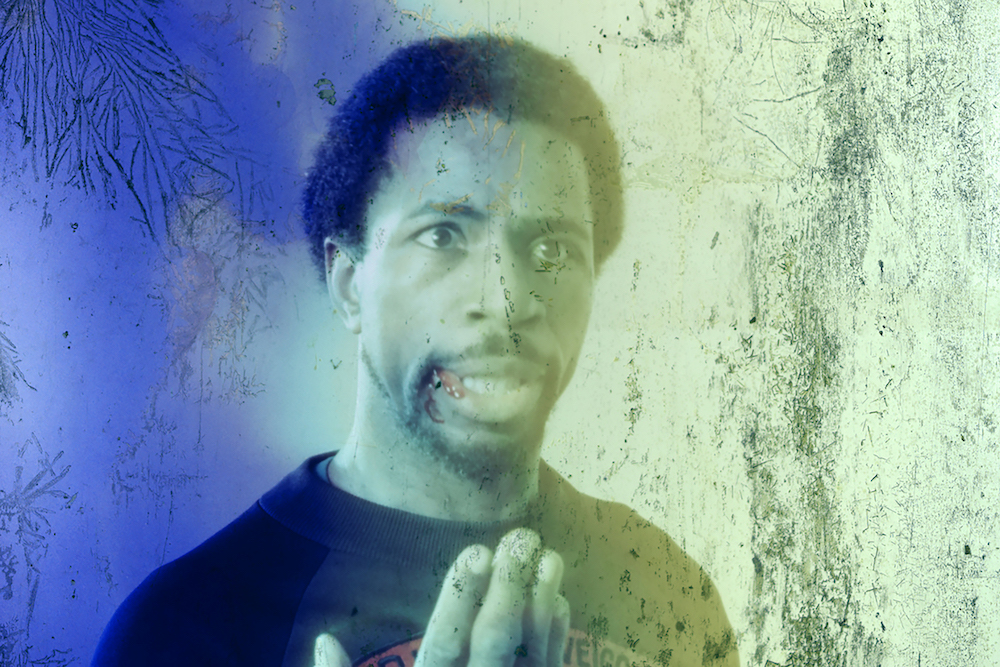 There's much more recent experimental work from women as well as men in two new, free online programs from SFMOMA and SF Cinematheque. Program Two from the three-part series Assembly of Images: On Histories of Race and Representation (more info here), curated by Gina Basso, presents Crystal Z Campbell's 2017 Go-Rilla Means War, in which she excavates and comments on a deteriorated, anonymous 35mm film (apparently an amateur 1970s martial-arts flick shot in the neighborhood) found in the debris of Bed-Stuy's abandoned Slave Theatre. It's paired with Christopher Harris' 2004 Reckless Eyeballing, which likewise uses "found" vintage entertainment (notably from Birth of a Nation and Foxy Brown) to explore the notion of a specifically Black "gaze," as feared and demonized by white society. 
Also running through March 31 (though with a couple added attractions showing only during an April 24 livestream) is Always Moving: African American Portraiture in Film (more info here), a curatorial collaboration between SFMOMA's Gina Basso and SF Cinematheque's Steve Polta. Its shorts range from Edward Owens' 1967 Remembrance to recent works by Martine Syms, Paige Taul and Alima Lee. But the main attraction is 1971's half-hour The Orchid, the sole film directed by legendary cult author Samuel R. Delany, and which apparently caused a near-riot when premiered at a sci-fi convention that year. The fantasy fans attending may have thought they were ready for anything, but that obviously didn't include this very Judson School-style filmed objet d' performance-art, part deliciously peculiar absurdist comedy labyrinth, part multidisciplinary clothing-optional Happening. 
Among more conventional narrative features new to streaming, Jessie Barr's Sophie Jones is another worthy addition to the canon of films about American teenage girlhood. That subgenre's annals have greatly expanded in recent years, as women writers and directors have increased their screen presence. Sophie (Jessie's coscenarist and real-life cousin Jessica) is a 16-year-old suburbanite living with her father and older sister, active in school theater, her friends mostly likewise. She abruptly decides to start "hooking up" with boys, notably but not exclusively classmate Kevin (Skyler Verity). In inimitable high school fashion, news of these activities quickly "gets around," often in distorted form. But as angry as her reaction can be to being talked about, Sophie is at the mercy of more powerful drives: Not even sexual ones, really, but rather the mercurial emotions and sometimes irrational actions resulting from grief over her mother's still-recent death.
Sophie Jones (which is already available through the virtual cinemas of East Bay's Rialto Cinemas, and starts at the Roxie this coming Friday) is low-key, familiar, sometimes a little clumsy. It probably won't seem terribly special or relatable to anyone twice its protagonist's age or older. But it is admirably true to her generational mindset as well as her own particular circumstances, in the specificity of both her jadedness in some respects and complete, inexperienced immaturity in others. It's a solid first feature, if not quite a memorable one.
Natasha Kermani's Lucky confronts its thirtysomething heroine with a very different kind of trauma. Successful author May (Brea Grant) is at home one night with her husband (Dhruv Uday Singh as Ted) when she spies a sinister masked man lurking outside. "Oh, he's The Man who tries to kill us every night," Ted shrugs, blandly grabbing a weapon for the anticipated deadly battle. It's certainly news to May that this is a regular occurrence; it's equally bewildering when Ted walks out after a fight the next day, leaving her to confront the intruder who duly returns night after night. She keeps managing to defend herself, yet by the time police arrive, the killer and/or his corpse invariably have disappeared. Is she losing her mind? Is this some kind of nefarious plot? Or is it a time-loop nightmare thingie a la Happy Death Day?
Abandon all hope of finding out—Lucky (which was written by star Grant, who also wrote/directed last year's criminally underseen black comedy 12 Hour Shift) is not a straightforward thriller or even fantasy. It's more of an extended metaphor, not unlike She Dies Tomorrow a few months ago. As such, it requires a certain suspension of standard genre expectations, even as it serves up a fair number of slasher-style genre conventions. If you can roll with that, it's a clever, well-crafted movie that raises myriad interesting gender-politics issues in a far-from-polemical way. It's not quite on the level of Promising Young Woman, but it serves up a similar hornet's nest of provoking larger questions in the sheep's clothing of ersatz horror-ish trash. Lucky is now on streaming platform Shudder.
In the nonfiction realm, there are two new appreciations of women artists working in very different media. Selina Miles' Martha: A Picture Story (which joins CinemaSF's virtual screening program this Friday) is a portrait of Martha Cooper. As a staff photographer for the New York Post in the 1970s, she began documenting the city's nascent graffiti scene—when it was considered not public art but a public nuisance. Gaining the trust of some young underground artists, she eventually published the 1984 "graffiti bible" Subway Art, which went on to sell half a million copies, and remains devoted to chronicling the form almost half a century later.
Stacey Lee's Underplayed examines a history of gender bias in the DJ'ing and EDM scenes, where you'd think such drastic imbalances would have long been banished. Not so, apparently—one recent Billboard Top 100 Deejays list included only five women. Pushing at that mirrored glass ceiling here are prominent turntablists, producers and so forth including Nervo, Rezz, Alison Wonderland, Nightwave, Tygapaw, Tokimonsta and more. Underplayed winds back to recall some of the similarly underappreciated female pioneers of electronic music decades ago, while glimpsing the creative processes of some current talents. It's now available via Amazon platforms, though you may want to hold off until Sun/14, when the current one-week call for boycott of Amazon products and services on behalf of the union-busting company's workers comes to an end.