Pile your plate with new local flavors from Good Taste, the weekly guide to treating yourself with the best from Bay Area makers.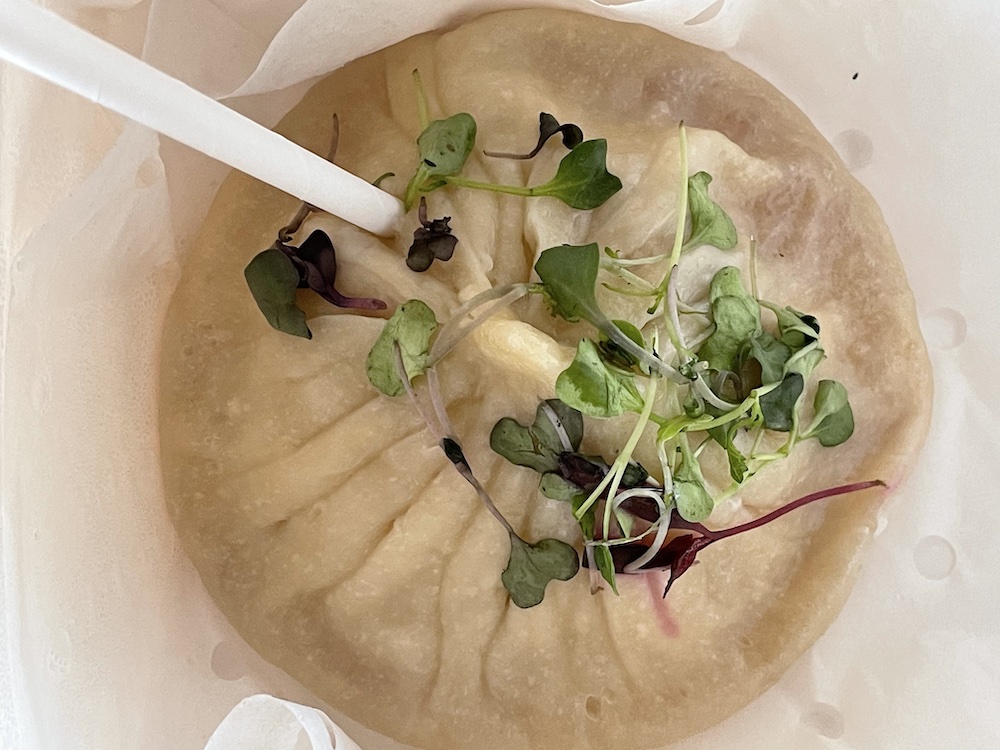 Big flavors: I'm late to the party, but I just got my first taste of United Dumplings, which has been open in Bernal Heights for six months, and find it worth recommending. It was fun to slurp through their giant xiao long bao soup dumpling and try smaller boiled dumplings filled with Korean bulgogi beef.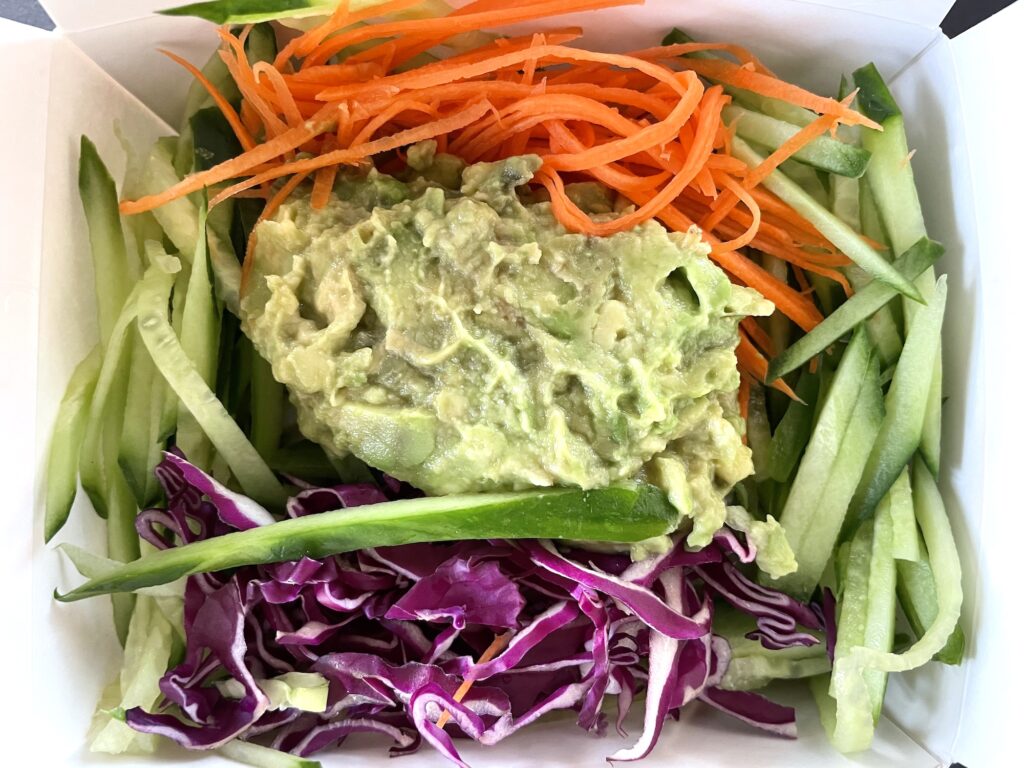 The menu is filled with all kinds of ideas you may not have seen elsewhere, but the hold-my-beer dish has to be the hand pulled Mission Guacamole Noodles, which are served hot or cold (the latter seemed more appealing) with actual guac on top. The avocado definitely adds a creaminess that is quite fun, but you'll want to make sure you eat all of the guac noods on the day you order or risk sacrificing the vibrant colors of the dish to next-day browning.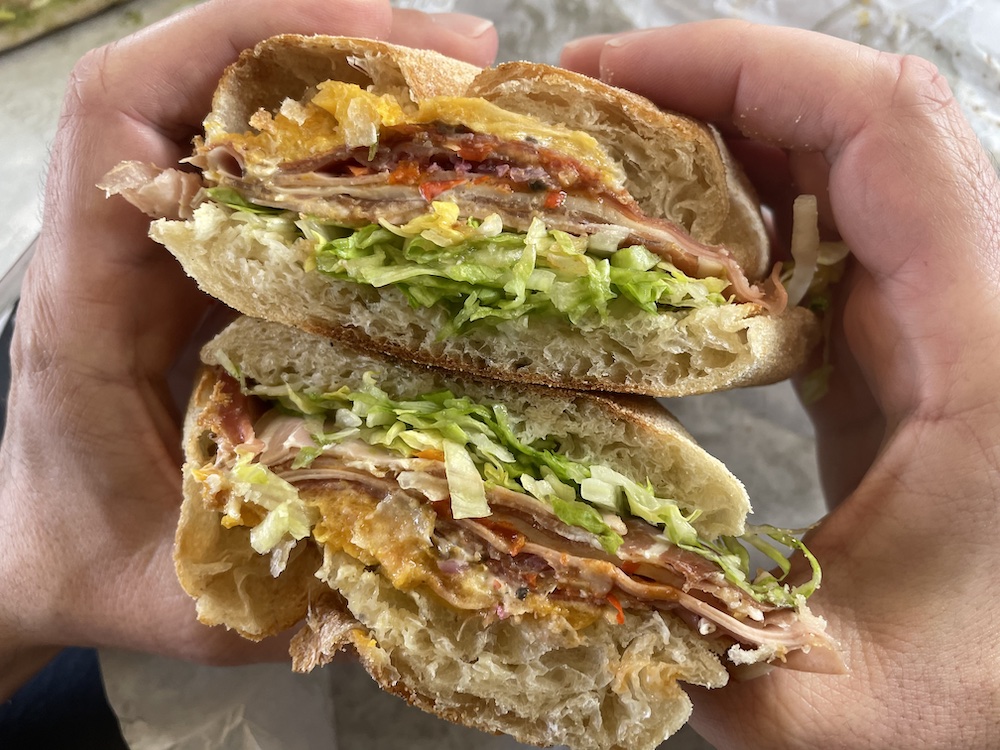 Superhero sandwiches: Los Angeles-based sandwich shop Heroic Italian has been popping up inside Swirl on Castro since December, and I'm really impressed how much they can fit into easy-to-handle sandwiches. Their star offering is the meaty OMG (Italian prosciutto, capocollo, mortadella, porchetta, smoked mozzarella, roasted artichokes and tomatoes, lettuce, giardiniera and truffle infused mayonnaise), but I also thoroughly enjoyed the vegetarian Marinetti (imported Bufala mozzarella, avocado, roasted tomato, garlic/basil pesto and aged balsamic glaze).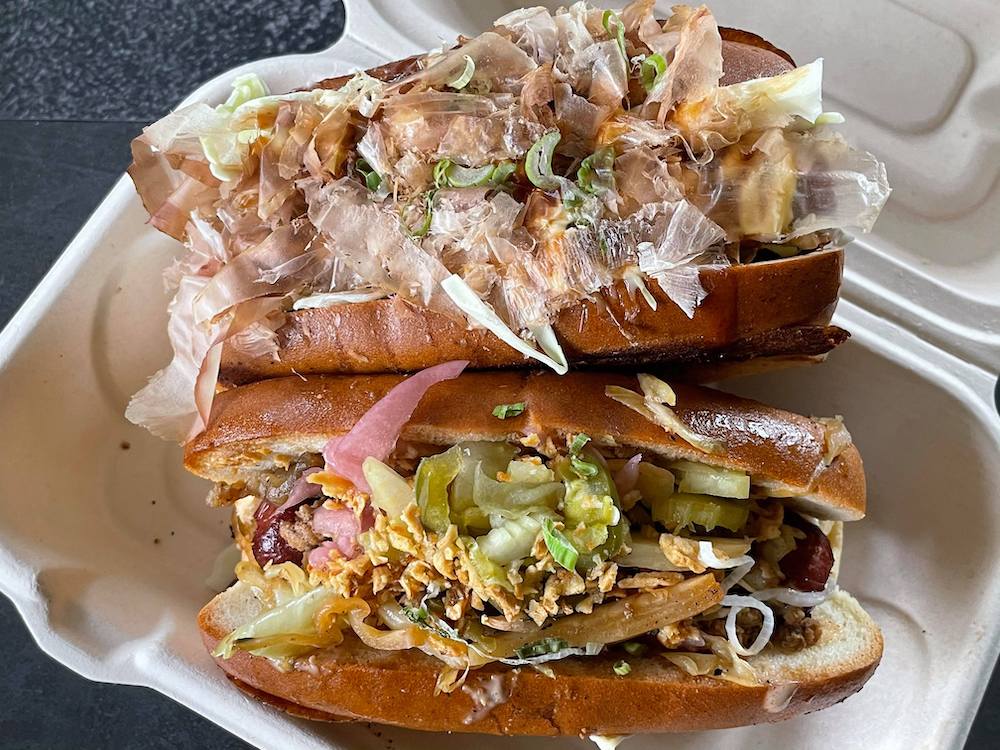 New dogs on the block: The Chronicle reported this week on the imminent food hall plans from Namu Stonepot and Sunset Squares chef Dennis Lee, who will open in a few weeks at 59 Ninth Street with items from his two spots as well as Uncle Tito, the Filipino pop-up we were first to cover right here back in February. In the meantime, I recommend trying Namu Stonepot's new Sisig Dog, part of a new lineup of "Street Dogs," for some pork on pork — a hot dog topped with sisig, fried garlic, scallions, pickles and Uncle Tito's sauce in a toasted, split top bun. It's exciting to see these two chef minds collaborating more formally.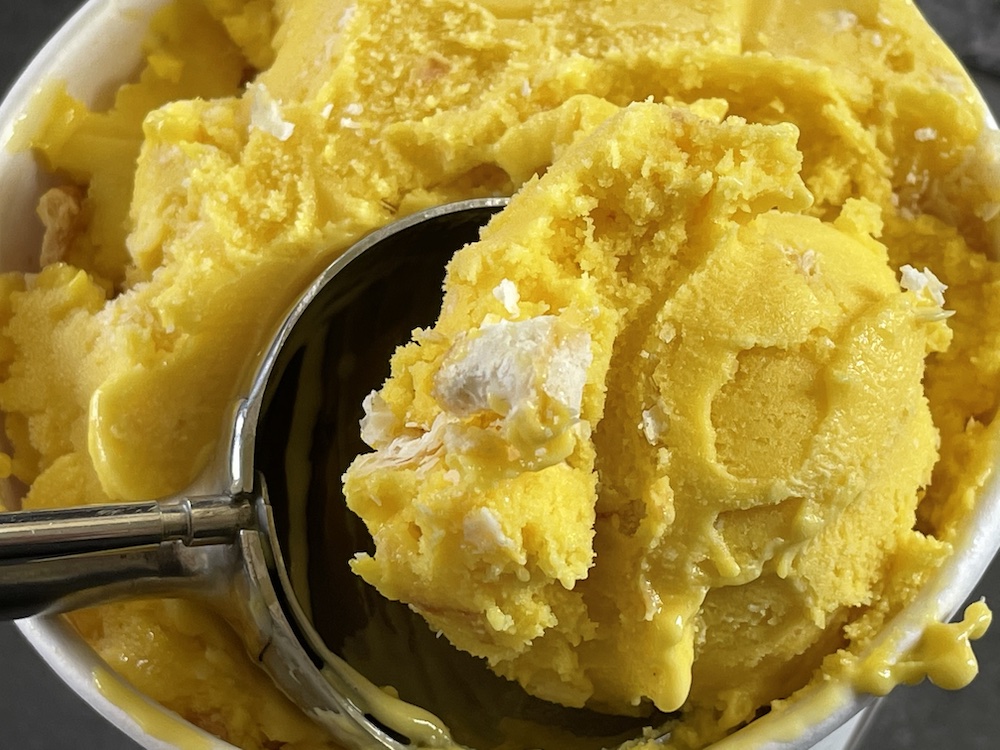 Hard-hitting ice cream news: I've been getting scoops at Polly Ann Ice Cream since before I could see over the original counter and am thrilled to see the doors are still open. The Sunset parlor with the awesome wheel of fortune has always been known for adventurous flavors like durian, but lately the options have gotten an ultra-modern makeover. Current seasonal flavors include Egg Tart (eggy ice cream with egg tart pieces), Persian Princess (apricot, orange, pistachio butter and diced almonds), Yellow Velvet (mascarpone cheese and lemon curd) and Black Rabbit Candy (century egg and pork floss).
Cheese rolls, now with ube! Would you believe me if I said that you can get cheese rolls (aka quesitos) that are just as good, if not a bit better, than the sweet pastries from Southern California's mighty Porto's Bakery empire right here in South San Francisco? I wouldn't lie to you — they're made on the weekends at The Cake Queen and Coffee Bar (132 Brentwood Drive), where they also offer an extra indulgent ube variety, but those sell out super fast. If you're an ube fan in particular, you'll almost always find something purple in the Cake Queen cases, such as an ube tres leches cake that will make your eyes roll in the back of your head.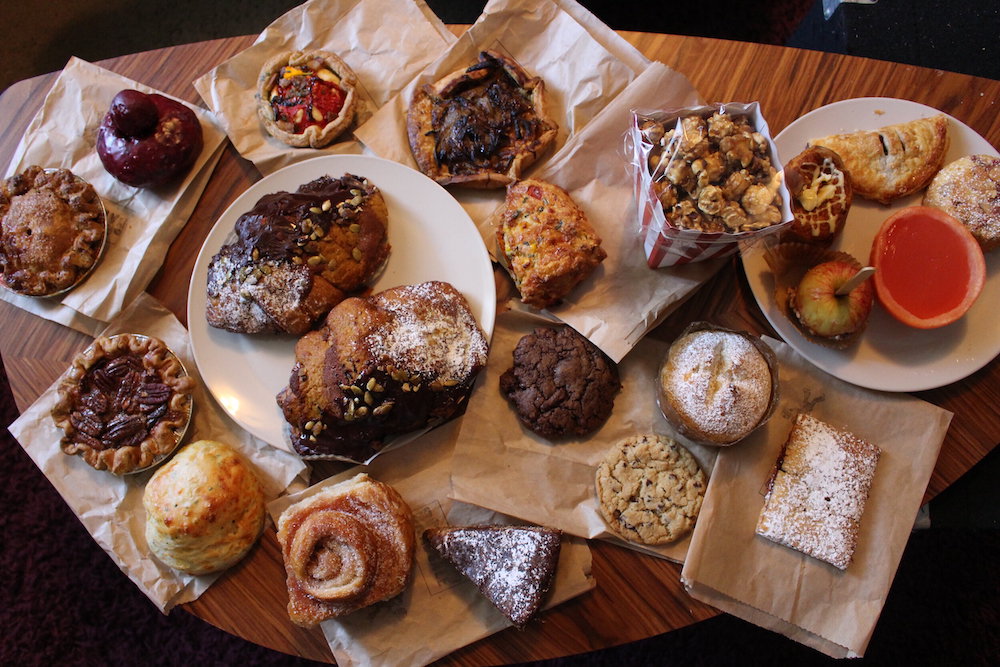 Bake sale strategy: Zuni Cafe, which teamed up with several restaurants to host an epic outdoor bake sale benefit for Planned Parenthood in 2019 and organized a fabulous cookie-stuffed "Holiday Tin with Which to Beat Mitch McConnell" last December, is back this weekend with a new collective bake sale to generate money for AAPI Women Lead, Asian Pacific American Community Center and Third Culture Bakery's community safety kits. The sale starts at 11 a.m. on May 1 and they're encouraging arriving early to line up; the goal is to sell out in two hours. Zuni posted a few teaser photos to start the temptation early.
And in the East Bay, Bake Love Not Hate is hosting an online auction from April 30 at noon through May 2 at 11:59 p.m. as well as an in-person bake sale from noon to 6 p.m. on Saturday at 17th and Webster Streets in Oakland. 100% of the proceeds will be donated to AAPI Women Lead, Asian Prisoner Support Committee and Hate Is A Virus. Time it right and you can hit the bake sales on both sides of the Bay!
Indulge in more snacktion on Tamara's food site California Eating.