When I called Dennis Herrera this afternoon I had only one real question:
You've spent 20 years building an office that you have vowed would operate with the highest level of public integrity – and now you are going to let London Breed replace you with a political hack who can undo everything you have done?
Herrera wasn't going there.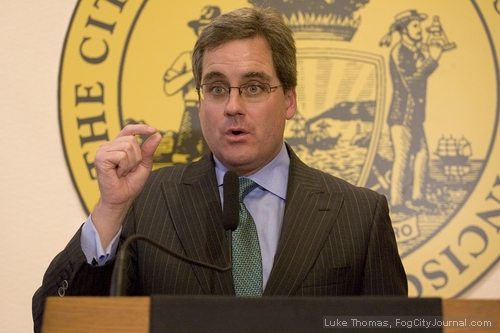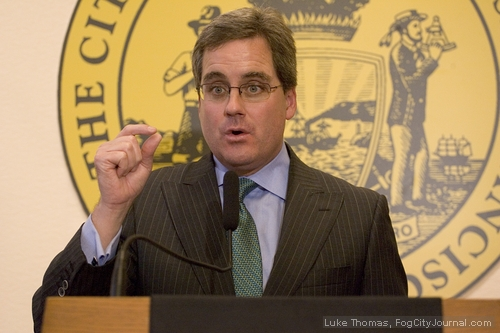 He told me he was ready to move on, that he almost didn't run for re-election last time around, and that he was excited about taking over as the head of the Public Utilities Commission. He's been fighting PG&E, working on public-power issues, and has the standing to root out any remaining corruption in a very troubled city agency.
But the fact remains: Herrera is giving the mayor the opportunity to shape one of the most powerful offices in the city – possibly for decades. And anyone who thinks she isn't going to use that opportunity to appoint a political crony doesn't understand local politics.
Maybe she'll surprise us. She's had a bad record appointing political allies to jobs, and an excellent record when she appointed a public defender who was already on staff, well qualified, and well respected.
Several of Herrera's senior deputies could take over and do a fine job.
But here's the short list I am hearing:
Assemblymember David Chiu.
Supervisor Catherine Stefani.
Either would be an entirely political appointment.
Putting a supervisor in the office would give Breed another appointment – to the board.
The fundamental problem here, of course, is that the City Charter gives the mayor way too much power to appoint people to what should be elected offices. If there's another jurisdiction in the United States where the chief executive gets to appoint members of the legislature, I have never heard of it.
But in the meantime:
The upside is that Herrera actually cares about things like public power and PG&E, which nobody running the PUC ever has before. I asked him tonight about municipal broadband, and he was intrigued. And he's not going to tolerate old-style corruption (which may mean getting rid of a fair number of people in that agency).
On the other hand, despite his excitement about the new job, he's not going to be an elected official anymore; he can't do anything big without the approval of a five-member commission appointed by the mayor.
The PUC used to be the home of a lot of useless friends of mayors who knew little about the issues and would never take on any powerful corporation. These days, there are some entirely qualified and independent commissioners. But still: You can't issue revenue bonds to take over PG&E or to build a municipal broadband system without three of the five votes. And they all owe their jobs to the mayor.
The downside, of course, is that the City Attorney's Office is incredibly powerful and important, and it matters who gets that job. A city attorney loyal to the mayor could undermine any progressive legislation or programs that the supes want to push. That person could protect city officials who wanted to keep public records secret, and ignore violations of ethics issues, and refuse to aggressively pursue things like the Recology scandal.
Herrera told me that he had not discussed anything about his successor with the mayor.
"I have spent 20 years trying to build an office with the highest standards of public integrity," he said. "If the mayor asks me what qualities would make a successful city attorney, I will tell her."
Sup. Aaron Peskin told me that would be a big problem:
"If Dennis Herrera didn't line someone up who would continue his legacy, and the mayor didn't agree with it, I would be bereaved," he said.
No matter what happens, it will probably impact local politics.
Under the City Charter, anyone appointed by the mayor has to face the voters at the next scheduled election. Since it appears the Newsom recall has qualified, that could be as soon as November (although six supes and the mayor would have to agree to call a municipal election on the same day). If not, the new city attorney will be on the ballot in the 2022 primary.
If, indeed, Breed appoints someone like Stefani, it's almost certain that a progressive candidate will run.
If she appoints Chiu, then we will have a special election for the state Assembly seat. (Unlike San Francisco, the state of California lets the voters, not the chief executive, fill legislative positions.)
In the meantime, maybe this will spur another effort at City Charter reform – starting with limits to the authority of the mayor to fill vacant elected offices.