The Washington Post has finally done what San Francisco news media, by and large, have failed to do: Explain that much of the media narrative about District Attorney Chesa Boudin is not only biased but factually wrong.
In a June 14 story, opinion columnist Radley Balko takes particular issue with the way KGO Reporter Dion Lim has been covering – more accurately, attacking – Boudin.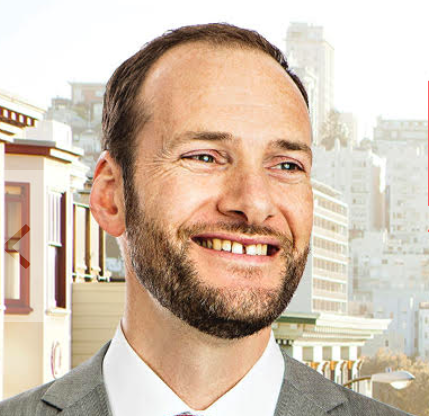 Balko puts it in the context of an overall backlash against progressive prosecutors, but he gets into some great detail.
There is, for example, the story of Harry Mulholland, who scared off some people who were trying to carjack a 75-year-old woman's vehicle. Lim reported that all charges against a 16-year-old arrested at the scene had been dropped – creating a social media furor that has helped fuel the recall drive against Boudin.
But as the Post reports:
Lim's resulting article went viral, especially after right-wing agitator Andy Ngô amplified it on Twitter. The story resonated with Boudin's critics, and with critics of the reformist prosecutor movement more generally. For them, it seemed to be a manifestation of everything wrong with "restorative justice."

The problem is that Lim was wrong. The charges against the assailant were never dropped. In California, as in most states,juvenile cases are generally sealed, so state law prevents the DA's office from discussing the case with the public. But in phone interviews, both the victim and Mulholland tell me they were informed by Boudin's office that Lim's story is inaccurate, that the juvenile not only still faces charges but thatshe also had a court date last week.
More:

Another criticism of Boudin is that his office failed to bring enough cases to trial last year. But the pandemic closed courtrooms across the country, including in San Francisco. Most jurisdictions in the United States saw only a fraction of the trials they typically hold each year. Boudin's charging rates for both violent and property crimes are similar to that of his predecessor, according to Mission Local. And as Boudin points out, San Francisco police made arrests in only about 10 percent of burglaries last year. A DA can't file charges if the police don't make arrests.
The KGO reporting has been consistently hostile toward Boudin – and often inaccurate.
Here's one example: A 45-year-old parolee was arrested after a hit-and-run that killed two people.
In an interview with the New York Times, Boudin said that the man's mental state was dubious, citing an earlier incident where he was randomly punching cars.
That became a KGO Tweet:
But the comments Boudin made about a "temper tantrum" weren't at all related to the killing; they were a description of the man's state much earlier in the day.
Here's what the Times actually said:
In the hours before the attack, Mr. Watson had a string of setbacks. He left his home because of a family dispute and got in a traffic accident in San Francisco at 2 a.m. He was cited by the San Francisco police for running a stop sign and reckless driving and then slept that night in his car. On that morning a number of security cameras in the area captured Mr. Watson banging a car with his hand, according to Mr. Boudin, the district attorney. "It appears that the defendant was in some sort of a temper tantrum," Mr. Boudin said."
When a public defender tried to correct the flaws in the Chron's reporting, her comments were removed from the paper's website.
Another example of an inaccurate attack is here.
Here's the latest, from the SF Chronicle and Suzy Loftus, who lost the race for DA to Boudin:
A man was arrested this week on charges that he stabbed a 97-year-old Asian woman on the edge of the Tenderloin. The Chron notes that he was awaiting trial on prior burglary charges – but had been released from jail.
Loftus took the story to social media, where she blamed Boudin:
But Boudin isn't at fault here. He specifically asked that the suspect be held in jail without bail. A Superior Court judge denied that request and released the man.
All of these stories become grist for the right-wing recall machine, funded by Big Tech. The major media here in town don't seem to want to take time to fact check.