The local news media have largely ignored a critical California Supreme Court decision last week that could have a significant impact on any effort by the tech billionaires to replace district elections of San Francisco supervisors with an at-large system.
There's no doubt that groups like Together SF and Grow SF, funded almost entirely by very rich people who want to take control of the city, have as part of their agenda the repeal of district elections.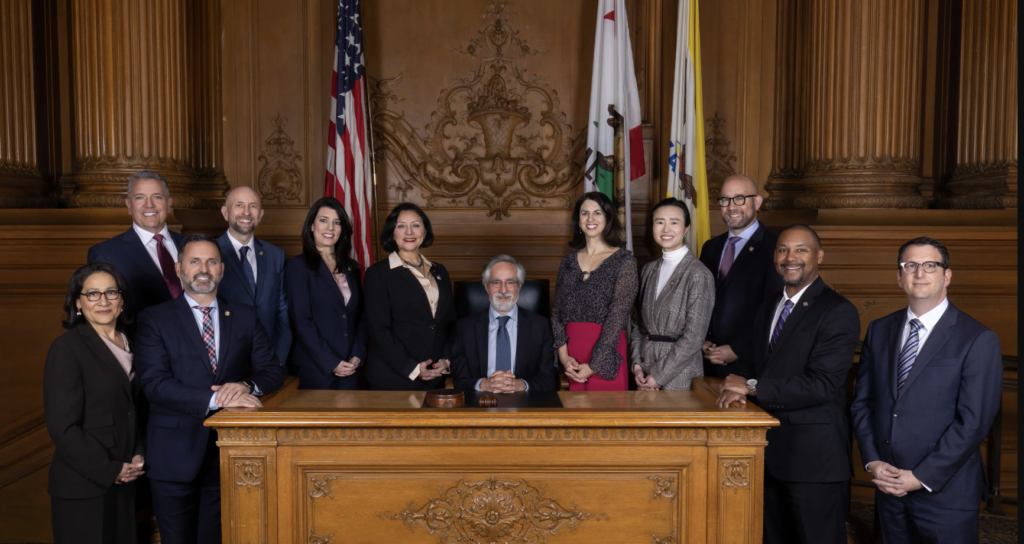 They argue that the want supes who have more of a citywide perspective, but the reality is much simpler: It's about money.
In a district race, particularly with public financing, a candidate who doesn't have the support of the billionaires can win with a grassroots effort.
A citywide race is a lot more expensive, and in the days when supervisors were elected citywide, big money controlled the board.
Defeating incumbents was almost impossible. At one point, Mayor Willie Brown had appointed six of the 11, a majority for everything he wanted to do with no checks or balances.
When the city shifted to district elections in 2000, every one of Brown's incumbents lost, as did all but one of the candidates he endorsed and raised money for.
But in the case of Pico Neighborhood Association v. City of Santa Monica, the Court ruled, in essence, that citywide elections by definition dilute the power of minority groups and are a violation of state law.
It's a case that has drawn a lot of political attention: US Senator Alex Padilla, who is a former secretary of state, weighed in on the side of the plaintiffs, saying that at-large elections in cities and counties undermine the state's voting rights act.
From the opinion, which is now binding law in California:
The use of at-large voting schemes in such circumstances allows the majority, by virtue of its numerical superiority, not only to regularly defeat the candidates preferred by the minority, but also to " 'ignore [minority] interests without fear of political consequences,' leaving the minority effectively unrepresented." If, on the other hand, the political unit were "divided into single-member districts," those same minority groups "may be able to elect several representatives." This potential disparity is why the high court has "stated on many occasions that multimember districting plans, as well as at-large plans, generally pose greater threats to minority-voter participation in the political process than do single-member districts."
Election law is complicated, but the case suggests that any attempt to change the way San Francisco supervisors are elected will be under pretty strict legal scrutiny.
This is a big deal. Many, perhaps most, of the current board members wouldn't have won a citywide election. (That includes London Breed, who in 2012, coming out of almost nowhere as a member of the Fire Commission, without the support of the mayor, likely wouldn't have won a citywide seat; she was elected from D5, and then became board president, and acting mayor when Ed Lee died.)
District elections create district organizing and encourage more people to get involved in local politics. The system makes for better neighborhoods; with citywide officials, who are you going to call to get potholes fixed, or trash cleaned up, or affordable housing built in your community?
Oh, the tech bros will look for ways around the decision, because they really want to control the city—but with this court decision, it's going to be a little tougher for them.