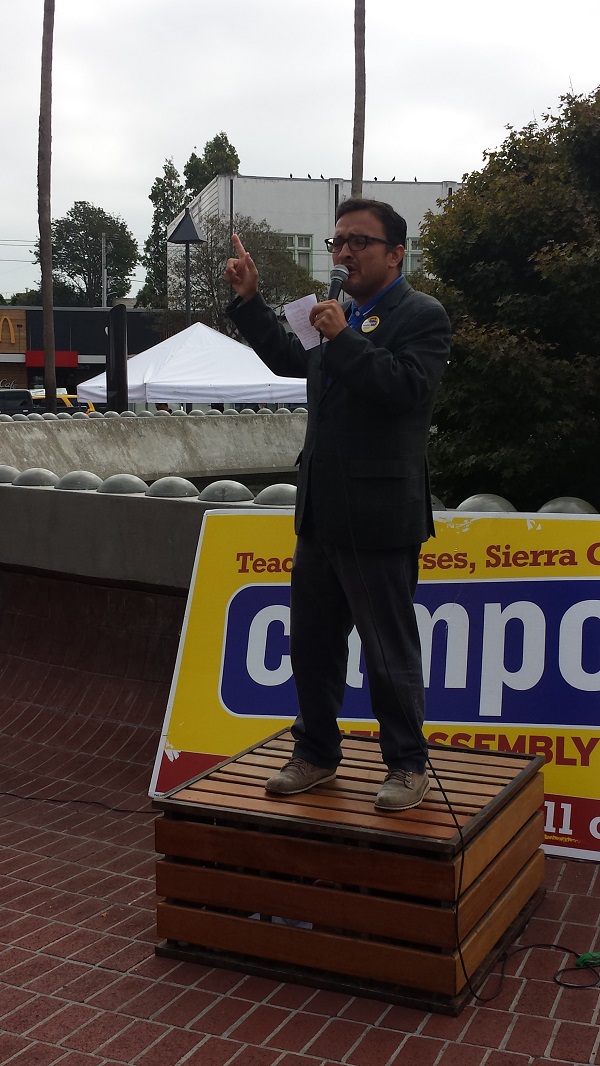 By Tim Redmond
SEPTEMBER 9, 2014 — In November, 2003, shortly after Matt Gonzalez finished second in the voting for mayor, well behind front-runner Gavin Newsom, the San Francisco Examiner ran a poll showing Gonzalez a few points ahead in the head-to-head December runoff.
The poll was controversial, based on automated phone responses ("press one for Matt Gonzalez. Press two for Gavin Newsom.") Some questioned its accuracy. But the report made clear that Gonzalez was for real, that the race was close – and the impact was immediate.
"After that poll, the money just started flooding in," Gonzalez told me later.
So the poll reported by Matier and Ross showing the David Campos-David Chiu race neck and neck could turn out to be a significant boost for Campos, who has been hit by criticism that his fundraising was far behind that of Chiu. (Actually, as we pointed out, Campos has raised $250,000 in the past month or so and would have been able to run a competitive race no matter what.)
But with the numbers showing that Chiu's natural advantage in the primary – better name recognition from his prior race for mayor, more money, and a more conservative electorate – has vanished, some of the major donors may see that Campos is an equally good bet to win. That matters (for all the wrong reasons, of course): The major players in Sacramento always look for a winner to invest in.
So some of the money advantage may even up a bit in the next few weeks. And on election day, as an anonymous consultant told M&R, it will all be about turnout.
There's no presidential race to drive people to the polls, and, at least in Democratic San Francisco, the race for governor is a snooze; Jerry's a lock and nobody's really all that excited.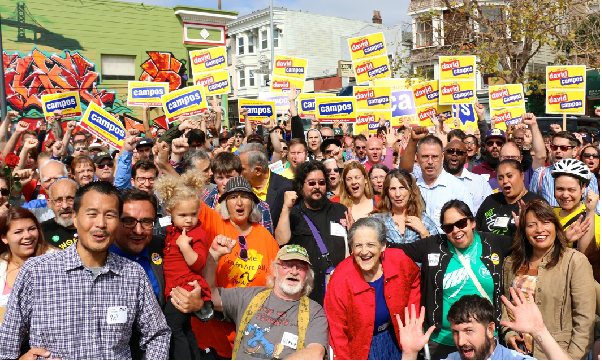 So it's up to the two Assembly candidates to get their supporters to the polls. Field operations will be more important than usual; the direct-mail-attack war was so heavy in the primary that both sides have spent their ammunition. Chiu and the tech-funded independent expenditure committee working for his election sent out to many fliers attacking Campos for supporting Sheriff Ross Mirkarimi that everyone already knows that story. Campos can keep talking about how Chiu founded a political company that worked for Republicans and how he's taking money from developers and landlords, but most of the voters got the point in June.
Field operations typically rely on volunteers, which gives Campos something of an advantage – his supporters are more likely to be driven by political ideology to support a progressive. Chiu is backed by a more moderate crowd – and frankly, it's harder to get people excited about a moderate. The centrist voters may come to the polls for Chiu, but I'm not sure how many will walk precincts on weekends for him.
We do know that Chiu had, and may continue to have, a huge advantage with absentee voters in heavily Asian precincts, where last time around the absentee turnout was well over half the vote.
And Chiu isn't give up any territory: Tonight he will be at a "picnic in the park" at Holly Park, in Bernal Heights, which is where Campos lives and where some of his strongest support is. The event begins at 6 pm – at the same time that Campos will be speaking at the Bernal Heights Democratic Club, which meets at the Bernal Heights Neighborhood Center a few blocks away from Holly Park.