Don't schvitz! From Hitchcock to DJ AM, here are six essential picks from the sprawling annual cinematic feast, beginning Thu/23.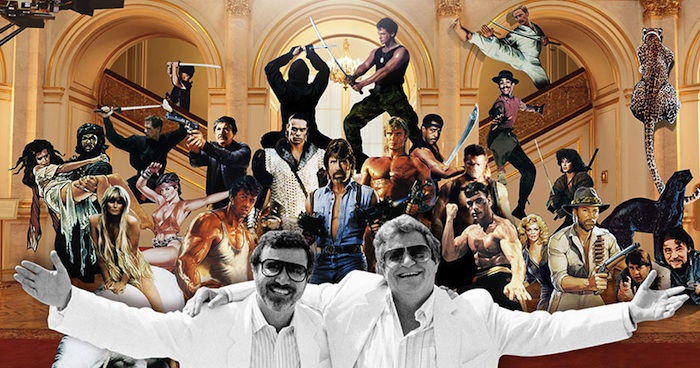 SCREEN GRABS The 35th Annual San Francisco Jewish Film Festival is coming up July 23-August 9 — and there are a stunning amount must-see films for cinephiles in the Bay Area. While the fest's films range from bawdy comedy to introspective drama, as usual some of the most fascinating films are the documentaries, which bring unseen aspects of the Jewish experience (and beyond) to life. Here are my "Ficks' Picks!"
1. German Concentration Camps Factual Survey (1945) – North American premiere. Directed by Sidney Bernstein; advisor Alfred Hitchcock.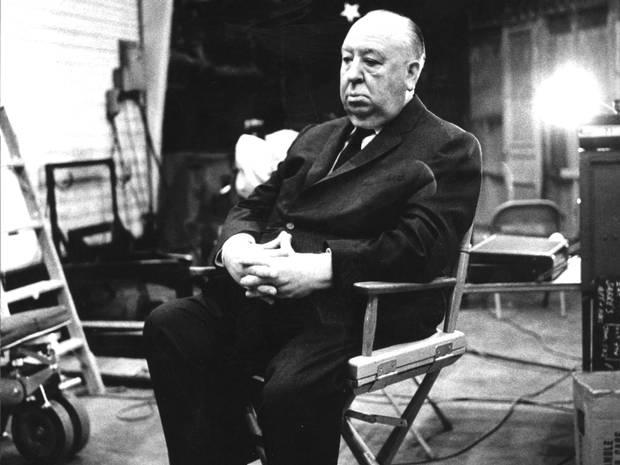 In the 1970s, Alfred Hitchcock told Henri Langlois, co-founder of the Cinémathèque Française, "At the end of the war, I made a film to show the reality of the concentration camps, you know. Horrible. It was more horrible than any fantasy horror. Then, nobody wanted to see it. It was too unbearable. But it has stayed in my mind all of these years."
Not only is this landmark cinematic event appearing on the screen in North America for the very first time, archivists recently found the infamous missing sixth reel as well as all of Hitchcock's intricate structural notes, restoring this testament to the Holocaust for the first time ever.
Hitch strongly suggested utilizing long ASLs (average shot length) when cameras were documenting the horrors within the camps, so that future generations would understand that no editing tricks had been used. (This seems to be the direct connection to director Sidney Bernstein and Hitch's two Transatlantic Films: Rope (1948) and Under Capricorn (1949), both of which emphasized long ASL.)
With audiences being exposed to only segments of the film for decades — Billy Wilder made a truncated version — this newly completed version has been compared to Alain Resnais' poetic Night & Fog (1955) and is clearly one of the year's (if not decade's) most important Bay Area screenings. "No one under 18 will be admitted" and the screening will be followed by an extended discussion at Congregation Sha'ar Zahav. Sunday, July 26, noon at Castro Theatre
2. Projections of America (2014) – California premiere. Directed by Peter Miller; narrated by John Lithgow.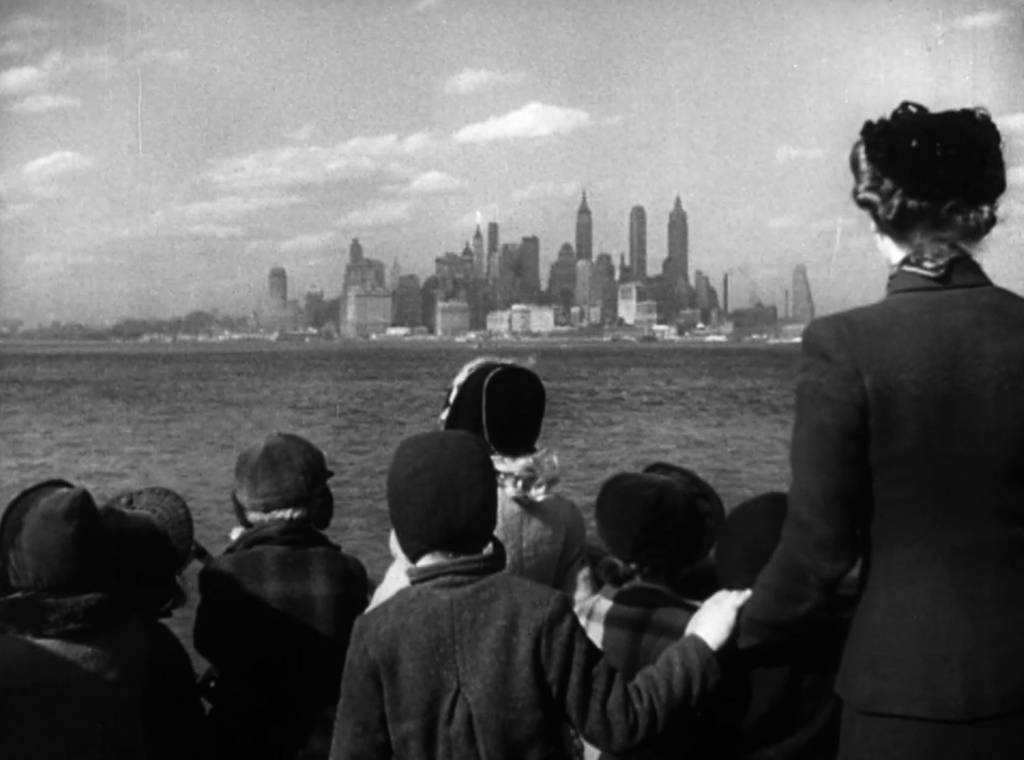 If you are a fan of Frank Capra's greatest films then you unknowingly are a fan of the Oscar winning screenwriter, Robert Riskin. The dynamic duo of Capra and Riskin swept all the main categories at the Oscars in 1935 for It Happened One Night (1934), a feat only two other films in history have done, and continued to churn out some of the most important "All-American" films of the Depression including Mr. Deeds Goes to Town (1936) and You Can't Take It With You (1938) followed by lesser known masterpieces: Meet John Doe (1941), Lady for a Day (1933) and American Madness (1932).
Understandably, both were called on to help "the good fight" of WWII (as were other giants at the time like John Ford and Orson Welles.) While many people have heard of Frank Capra's flag-waving Why We Fight? propaganda films, made to counterbalance Adolph Hitler's movies like Leni Riefenstahl's Triumph of the Will (1935), very few Americans have ever heard of Robert Riskin's decidedly different approach to pro-American sentiments.
Fifteen short films were produced to be screened primarily outside of the US. Many of these soft-natured, educational documentaries that highlighted the beauty of American "Democratic" life are in fact just as subversive as they are nationalistic. While Peter Miller's new documentary uncovers a treasure trove of overlooked films, Riskin's art is finally celebrated outside of Capra's giant shadow. Kicking off this California premiere is the most jovial and popular Projections of America entry: Autobiography of a Jeep (1943), a 10-minute film that must have influenced Pixar. (In fact, do some research online tracking down as many of these lost treasures as possible, the pinnacle being The Cummington Story (1945), a 20-minute short as powerful as any of Riskin's scripts for Capra.)
Also included in the program is Christian Bruno and Natalija Vekic's wonderful 20-minute ode to late, great film critic, Pauline Kael: Ed & Pauline (2014) Talk about a screening not to miss! Friday, July 24, 2:00pm at Castro Theatre
3. Welcome to Leith (2015) – California premiere. Directed by Michael Beach Nichols and Christopher K. Walker.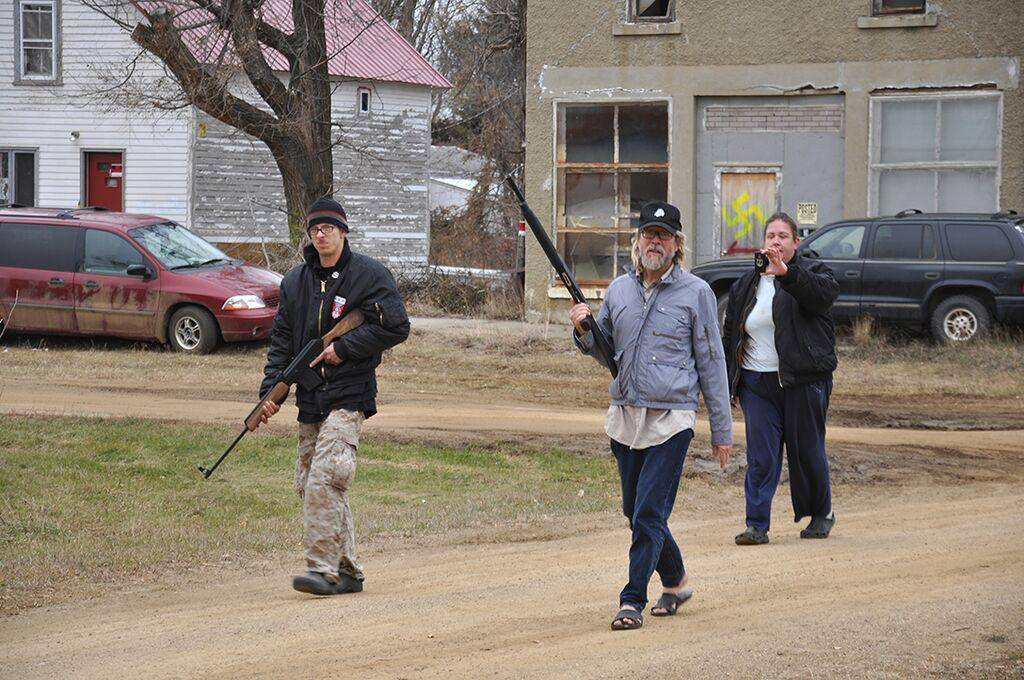 One of this year's Sundance Film Festival hits make its California premiere, as it follows self-proclaimed racist Craig Cobb, who moved into one of North Dakota's smallest towns with the goal of world domination. Young filmmakers Michael Beach Nichols and Christopher K. Walker seem to have found major inspiration from Errol Morris and Barbara Kopple's films, allowing the viewer to be part of the extremely horrific and uncomfortable situations.
With a surprising amount of unbiased interviews on both sides of the faceoff, what's most inspiring is the "call to action" the town members of Leith experience, reminding each one of us that extreme racism is alive and kicking quite hard. And for those that do not comply, are we prepared to fight back? Monday, July 27, 6:30pm at Castro Theatre
4. The Muses of Isaac Bashevis Singer (2014) – California premiere. Directed by Shaul Betser and Asaf Galay.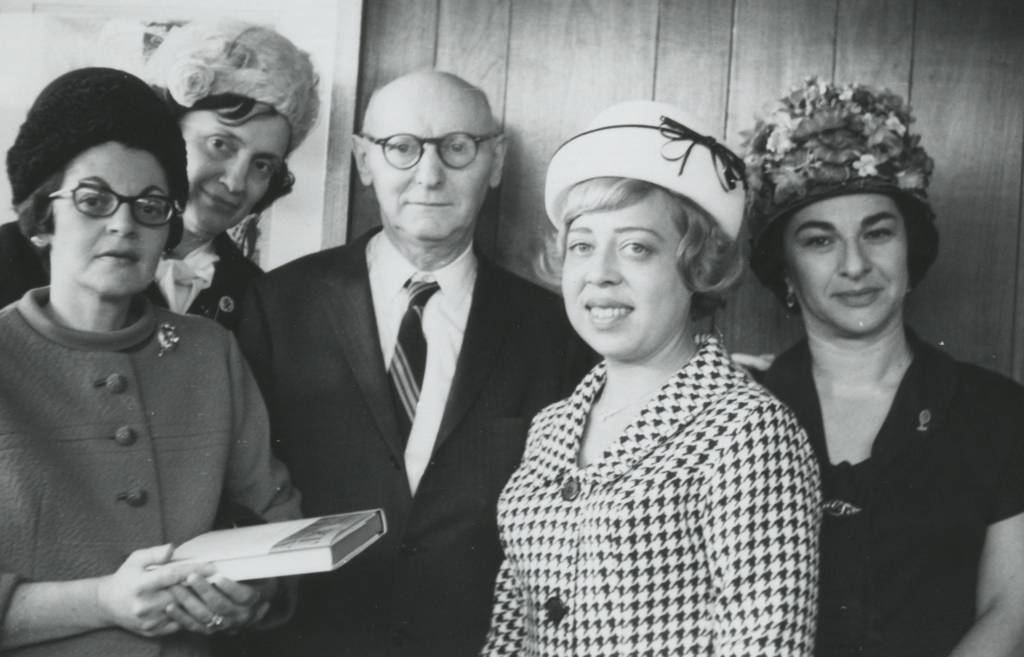 Barbra Streisand's 1983 adaptation of Isaac Beshivas singer's short story Yentl: The Yiddish Boy is how the "leading figure of the Yiddish literary movement" became a household name. But this overwhelmingly entertaining documentary digs deep into the Nobel Prize winner's personal life, presenting hilarious and heartbreaking interviews with the legend himself — as well as with his entire "harem of translators" that he accrued over his lifetime.
You'll laugh, cry and then run to go buy a collected works of his writing. This is a documentary you will want to see with a crowd. Sunday, August 2, 12:45pm at Castro Theatre
5. The Go-Go Boys: The Inside Story of Cannon Films (2014) Directed by Hilla Medalia.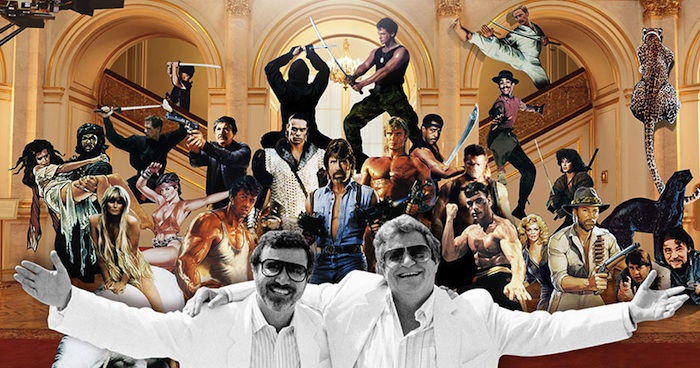 Just like in the 1980s, when Cannon's Menehem Golan and Yoram Globus would make knockoffs and sequels faster than any studio around, Hilla Medalia's new documentary about the low-budget, genre machine Cannon Group Inc., is the second one in the past year. And I can easily state that this is one to watch. Tracing the entire history of the two Israeli masterminds behind the studio that 1980s childhood dreams were made of, this rags to riches story is the reason why audiences found their clunky films in the first place: genuine passion.
For some movie fans, the age old dilemma of attempting to explain to someone why Death Wish 3 (1985) and The Texas Chainsaw Massacre 2 are just as important as their predecessors perhaps seems ridiculous (especially when many may feel that the originals: Death Wish (1974) and The Texas Chainsaw Massacre (1974) are some of the most irresponsible films ever made.)
But Cannon films gave underrated, overlooked and dismissed filmmakers a platform to create the films that they truly wanted to make, right or wrong. Think about that. Films like The Apple (1980), Ninja III: The Domination (1984) and Bloodsport (1988) would never have been made. And if you are laughing about that, then also add to the list John Cassavaetes' Love Streams (1984), Andrei Konchalovsky's Runaway Train (1985) and Jean-Luc Godard's King Lear (1987).
Cannon helped break down the barriers of lowbrow and highbrow art for an entire generation. How else could one learn the poetry of Jean-Claude Van Damme and Gena Rowlands actions? And unlike Mark Hartley's clip-reel entry Electric Boogaloo: The Wild, Untold Story of Cannon Films (2014), this jam-packed documentary gets the mythical filmmakers themselves to talk about the ups, downs, and go-betweens of the 1980s film industry. Shoot, the exclusive Van Damme interview is worth the admission alone! Saturday, July 25, 6:50 pm at Castro Theatre
6. As I AM: The Life and Times of DJ AM (2015) Directed by Kevin Kerslake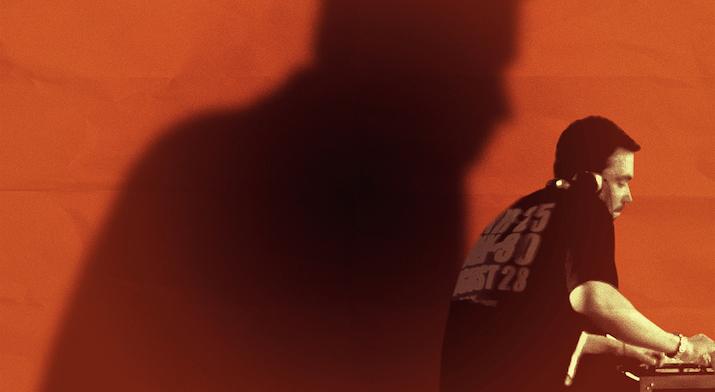 Making a film about a contemporary figure like Adam Goldstein — aka DJ AM, who famously survived a fiery plane crash only to die a short time later of a drug overdose at 36 — becomes a dangerous game when fans are still caught up in the confusion of the era's pitfalls.
With major modern achievements like being the first DJ to play mash-ups in a club and achieve a million dollar contract for spinning other people's music, DJ AM's life begins to reflect more than just a young kid's dreams but perhaps an entire generation. Music video director Kevin Kerslake mirrors his subject's addictive personality and A.D.D. sensibilities with a constant barrage of famous interviews, found footage, and bouncing bros and babes.
Lodged nicely between Asif Kapadia's devastating new documentary Amy (2015) and Brett Morgan's gloriously messy Kurt Cobain: Montage of Heck (2015), this film shows how documenting the price of fame is as relevant as ever. While one of the interviewees compares DJ AM spinning at the Las Vegas DJ scene to seeing Jim Morrison at the Whisky a Go Go in 1967, it's important for each viewer to come to their own conclusions about what events like the Electric Daisy Carnival (EDC) actually means to the youth of today and how it in fact is shaping them for generations to come. Thursday, July 30, 6:25pm at Castro Theatre followed by A Tribute to DJ AM "Pump Up the JAMs," showcasing the legendary Mix Master Mike at Public Works SF at 9:00pm
Jesse Hawthorne Ficks teaches Film History at the Academy of Art University in San Francisco and curates/hosts the Midnites for Maniacs series at the Castro Theatre. He also writes film festival reviews for many Bay Area outlets.