UPDATE: Artist and nightlife fixture Mica Sigourney aka VivvyAnne ForeverMore!, hostess of Club Some Thing at the Stud, has announced he is forming a community co-op to buy the club. For anyone interested in supporting the effort, contact Sigourney at: saveourstud@gmail.com and join the Facebook group here. 
One of San Francisco's oldest gay bars, The Stud, sometimes called "the Stonewall of San Francisco," faces an uncertain future: its building has been sold, the rent will triple in September, and the club's owner has announced he will retire and move to Hawaii.
At an emergency community meeting called by owner Michael McElhaney this evening, a cavalcade of club kids representing the '60s through today — many of whom had attended the Stud's 50th anniversary celebration just last week — gathered at the SoMa bar to hear the shocking news and propose ideas for the future. Ever since an enormous glass luxury condo building sprang up next to the one-story Stud building, hand-wringing has been rife about the future of the venue.
"In 1987, when I walked into the Stud, I knew I wanted to move here," said an emotional McElhaney, originally from Hawaii, seated on a bar stool and "taking deep breaths of tequila" on the club's small stage. "When the opportunity came up to buy it a few years later, there were these incredible obstacles," including substantial debt. "But there I was, this young kid fresh out of art school who just wanted to do it anyway, to keep this magical thing alive."
McElhaney purchased the Stud with business partner and vibrant club presence Ben Fiesta in 1996. (Fiesta died in 2011.) McElhaney went on to cite the "golden age" of the Stud in the '90s, when legendary parties Trannyshack and Sugar packed the club — and he recounted the hard times after those parties left the venue in the late 2000s. Recently, however, the club had been back on an upswing, with parties like Some Thing, Dark Room, and Go Bang.
Suddenly, however, circumstances changed. "For all this time we've had an awesome, awesome couple as landlord. But a few years ago, one of them passed away. Things continued fine, we were even able to negotiate a lower rent, which, to be fair, has been very low, especially at this point in history. That's allowed us to pay off all our debt, get up to date on everything, and be in really good shape.
"But then, I found out a couple weeks ago that the building had been put in escrow to be sold," McElhaney continued. "That comes just as our lease is up for negotiation, now with the new owners. In two months, our rent will be almost tripled, to $9500. For us as a small cabaret-type club, that is inconceivable. We just can't do it with the way things are now.
"And also, my mother is getting old. After putting decades into this place, it's time for me to move back to Hawaii and take care of her."
McElhaney called on the community to collaborate on saving if not the space then at least the club in a different spot. "The Stud isn't just a building, it's a community." He laid out options that included finding another buyer who could also pay the rent, finding another space and transferring the valuable liquor license, pooling together as "the next generation of queers" to buy the club, and working with the city to find solutions.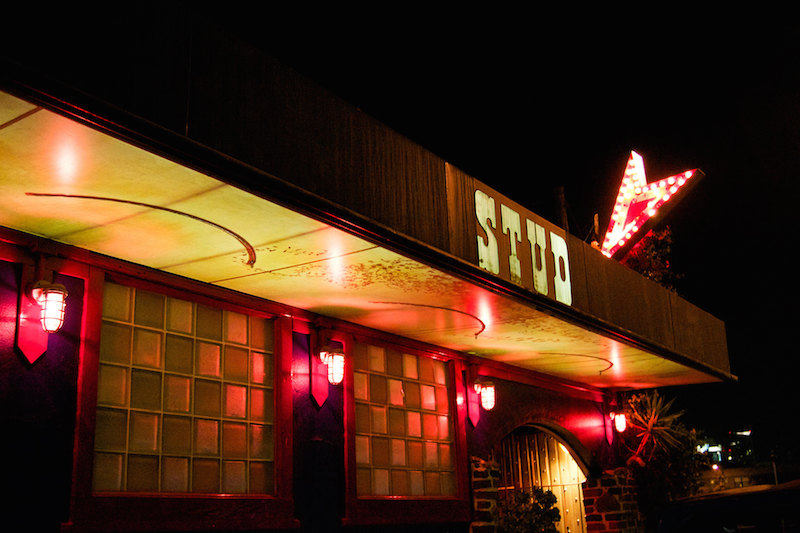 The Stud's building was erected in 1908, which could qualify it for historical preservation status and, at 50 years — despite a move from nearby Folsom Street where the Holy Cow stands now — the Stud could also qualify as a legacy business.
Nate Allbee, who works in Supervisor David Campos's office and wrote the legacy business legislation, addressed the crowd, saying that legacy status — which helps longtime business owners with city grants and lease negotiations — would help, but only in so much as it would probably at most shave $2000 off the oncoming monthly $9500 in rent. He added that historic preservation of the building itself may protect the facade, but that the interior could be destroyed and built upon. (The Stud site is currently zoned for five stories.)
Bobby Lopez, representing SoMa Supervisor Jane Kim's office, said Kim was eager to fast-track the Stud's legacy business application and help develop ways to leverage the Stud's valuable liquor license to help preserve the space. Both Lopez and Allbee went on to cite hopefulness in the revival of the SF Eagle, a gay bar that had closed but was then reopened due to pressure from community groups to preserve queer space, and engagement from Kim and other Supervisors in finding new owners.
Allbee also pointed to oncoming "1 to 1" legislation that may be on the November ballot, proposing that, for legacy businesses, new building owners must help either relocate the business if they plan to alter the building, or help the business remain operable during construction and afterward.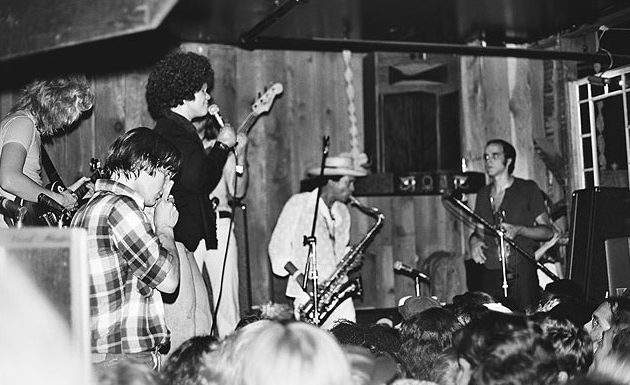 Comments from the crowd were mostly forward-looking, and applause sprang up throughout at the mention of the club's past. The fate of the Stud's beloved staff, however, was still in doubt. "I'm racking my brains to figure out how we can make sure there's a place for you," McElhaney said. "When we first bought this place, people said. 'Oh, this is a gay bar, you should hire shirtless muscle twinks.' But that's not what the Stud is about. This is a bastion of beautiful freaks, of the kind of individuals that make San Francisco such a magical place, and I wanted my staff to reflect that." The attendees burst into wild cheering.
As for action to save the club, McElhaney will put out an official statement tomorrow about the club's situation, at which point further mobilization will be suggested. There are already plans to investigate the possibility of forming a co-op of owners to take over. But at that moment, everyone was letting the shocking news sink in, "taking deep breaths of tequila" of their own.