Bernie Sanders was in town Saturday morning to rally with Jane Kim (and a lot of other progressive candidates) before doing an event in favor of Prop 61.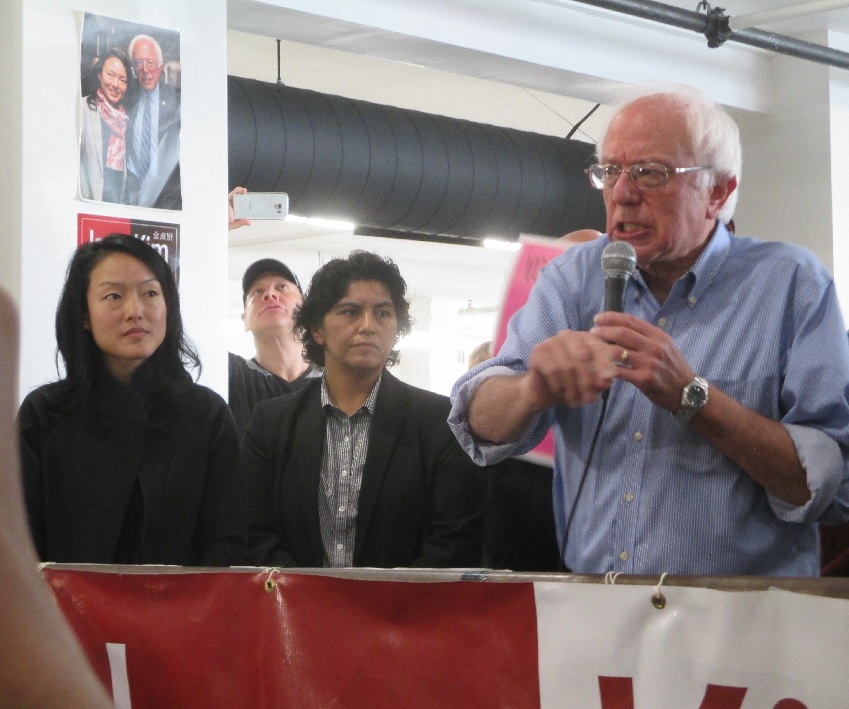 The Kim HQ on Market Street was packed, so full that the crowd has to be told to step back to let the candidates stand in front. Some of the news photographers were getting crabby and one tried to push me out of the way.
But the candidates were ebullient and the spirits were soaring when Sanders showed up. Kim made a strong speech, noting that more than $1 million has been spent attacking her. "We are fighting for who this city is being built for," she said.
She drew a clear distinction with her opponent, Scott Wiener, noting that his idea of criminal justice is locking up people who break into cars for six months "so they can think about it."
"It's easy to build a new jail," she said. It's harder to look for alternatives, to build supportive housing so that people aren't breaking into cars to get their next meal.
Sanders gave a fairly typical stump speech, but his points still resonate: If we were living in a desperately poor country, we could argue about the lack of health care for all, the lack of decent affordable housing, the lack of social services. "But we are not a poor country," he said. "We are the richest country in the history of the world."
Kim has been a bit cautious in her local endorsements — she's given the nod to both Ahsha Safai (really?) and Kimberly Alvarenga in D11, and she hasn't endorsed in D5. But Alvarenga (and not Safai) was on the stage. And I saw the name of Dean Preston on the list of candidates that were supposed to be acknowledged, although Preston, the D5 challenger who is endorsed by Sanders' operation, had his own mobilization.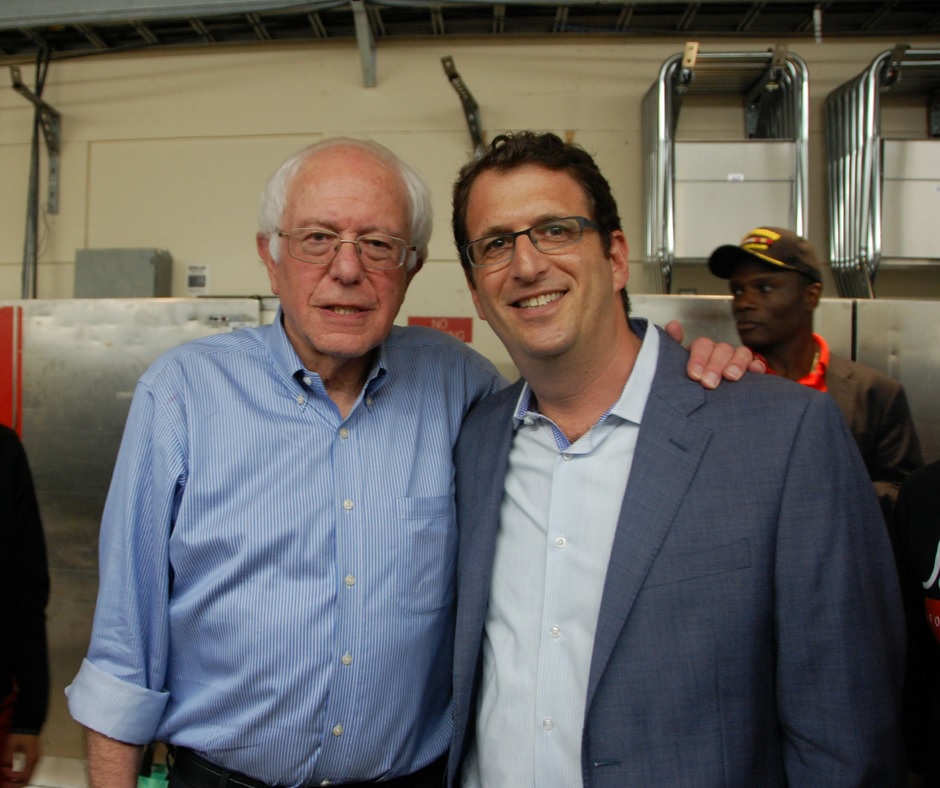 In fact, Bernie posed with Dean at the Prop. 61 event later in the day.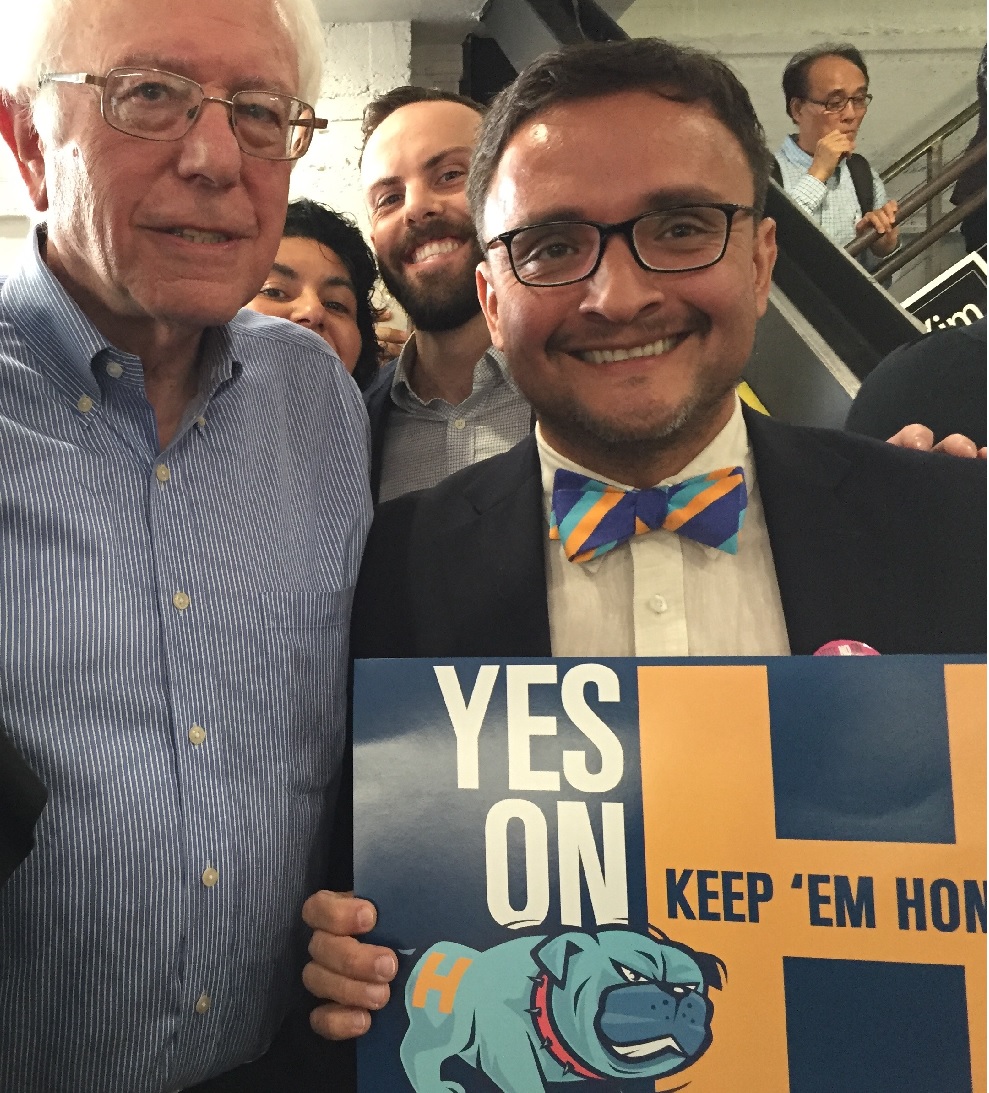 David Campos, who is one of the proponents of Prop. H, which would create an Office of the Public Advocate, was standing next to Sanders and mentioned the issue to him. I tried to chase the senator down after the event, but the rule was "no interviews" and when I asked him about some of the local ballot measures, he just waved and got in his car.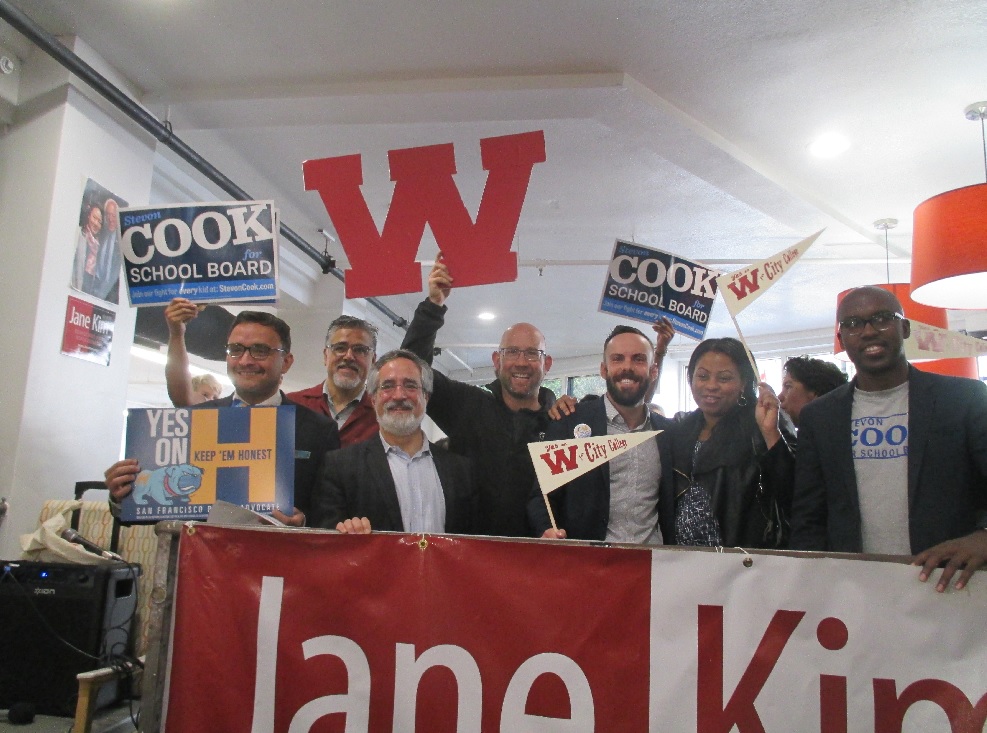 But the Bernie endorsement is a good counter to the vast wave of attacks that the Wiener camp is putting out. Sanders told the gathering that the only way to stand up to money is grassroots organizing, and Kim's got a lot of people on the ground. This race is still really, really tight.