The 33rd Annual Sundance Film Festival took place during the snowiest winter of the past 10 years in Park City, Utah. Even with a snowfall of 55 confirmed inches in 10 days, I was able to experience 33 features and 19 shorts including the longest VR (Virtual Reality) movie made to date (40 minutes.) Read our reviews of this year's Sundance narrative films here. 
PART ONE: The Year of the Documentary
Having attended Sundance for 25 years now, it is safe to say that each year one category stands out from the rest. This year, the Documentary Competition categories had me consistently stunned, emotionally and stylistically. In fact, half of the films I attended were documentaries, with the majority of them being observational, cinéma vérité, "in which the camera records actual persons and events without directorial control." Following in the footsteps of filmmakers like Frederick Wiseman (Titticut Follies), Albert & David Maysles (Grey Gardens) and Chantal Akerman (No Home Movie), many of the movies on this must-see documentary list, rarely resort to "talking heads" to explain their jaw-dropping drama which unfolds right before your eyes. This is a spoiler-free list with bare bones reviews to maximize your imminent viewing pleasure.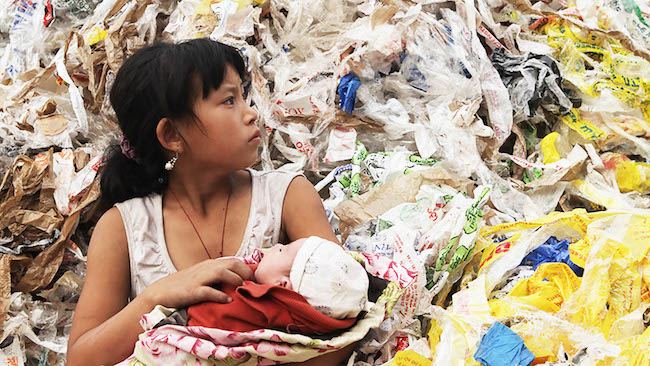 Plastic China (China)
Directed by Jiu-liang Wang
Poverty stricken Chinese families recycle imported plastic from garbage dumps, with the struggling hopes to give their children a better life. This is more than just a haunting cinéma vérité experience; this is the story of Yi-jie, an 11-year-old girl who is the future of our planet. Watch this film at all costs. Highest recommendation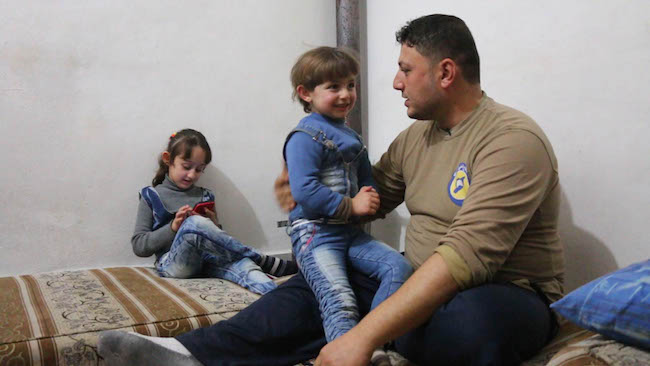 Last Men in Aleppo (Denmark/Syria
Directed by Feras Fayyad, Co-Director and Editor Steen Johannessen
This relentless and graphic vérité trek follows a group of volunteers named (and who wear) "White Helmets" who have stayed in Syria's ruins. As they dash from one destroyed building to the next, literally unearthing the poor souls buried beneath, viewers are along for a ride that will can never be forgotten. Winner of the Grand Jury Prize: World Cinema Documentary.    
Motherland (USA/Philippines)
Directed by Ramona S. Diaz
Yet another jaw-dropping vérité journey follows dozens of Filipino mothers in a low-income maternity ward of Manila as they give birth, incubate their babies and ponder their own (as well as their growing family's) future. Winner of the World Cinema Documentary Special Jury Award for Commanding Vision.
Dina (USA)
Directed by Dan Sickles and Antonio Santini
With shades of Albert & David Maysles' Grey Gardens (1975), 49-year-old Dina and her new fiancé Scott live a simple life. Honest conversations, hilarious hiccups, and frank frustrations are captured to such a degree that some viewers found themselves sitting a little too close for comfort. Winner of the Grand Jury Prize: US Documentary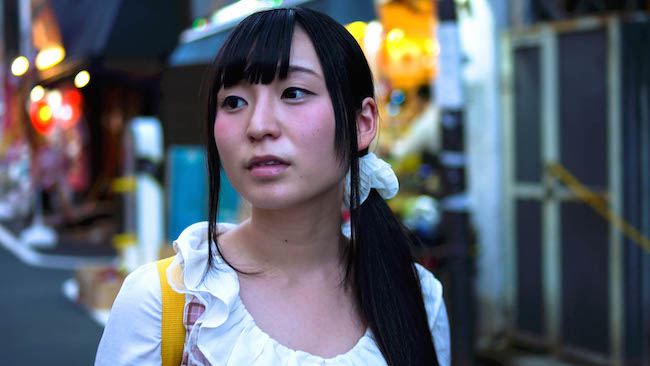 Tokyo Idols (UK/Canada)
Directed by Kyoko Miyake
Exploring the intricate contradictions of Japan's "idol" culture; director Kyoko Miyake has constructed one of the most complicated documentaries of recent years. Flip flopping between the up and coming young girls whose desires to achieve fame outreach anything humanly possible and the aging "otaku", the fans (mostly aging men) who obsessively follow the idols. Rarely does a documentary allow its subject to be as layered as this. Highest recommendation.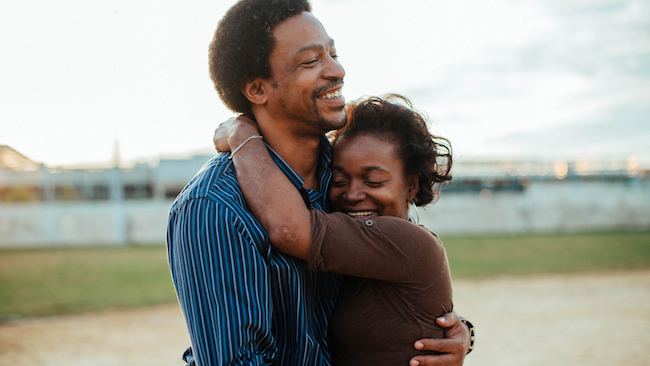 Quest (USA)
Directed by Jonathan Olshefski
This unassuming portrait of a American family living in North Philadelphia was filmed with vérité intimacy over the course of a decade. You will leave this remarkably dramatic documentary feeling as if you were part of the family. Extremely recommended.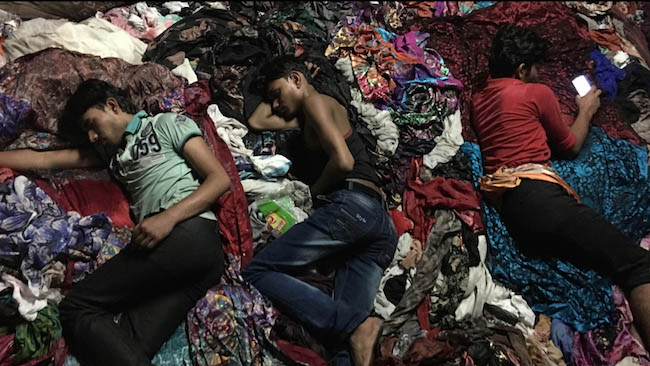 Machines (India/Germany/Finland)
Directed by Rahul Jain
Harrowing vérité look at the workers inside a sweatshop of a textile mill in India. Winner of the World Cinema Documentary Special Jury Award for Excellence in Cinematography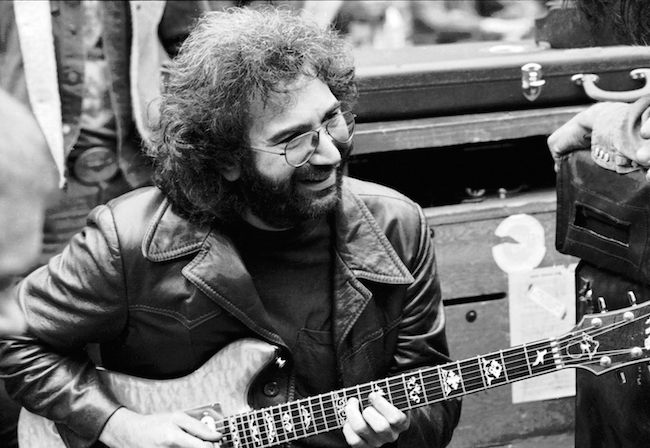 Long Strange Trip (USA)
Directed by Amir Bar-Lev
Hypnotic 239 minute documentary about The Grateful Dead, made for non-Deadheads and in fact, may force Deadheads to take a deeper look at themselves and the music itself.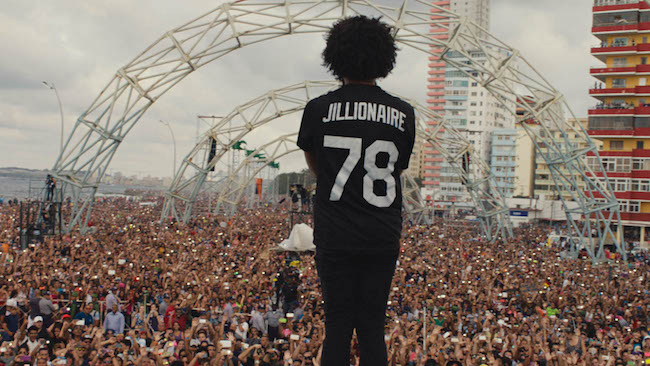 Give Me Future (USA/Cuba)
Directed by Austin Peters
Surprisingly enigmatic documentary about the history of Cuba and the unexpected eruption of popular culture during Major Lazer's landmark 2016 EDM (Electronic Dance Music) concert performance. This is not an advertisement to sell records; this is a political discussion. Do not miss!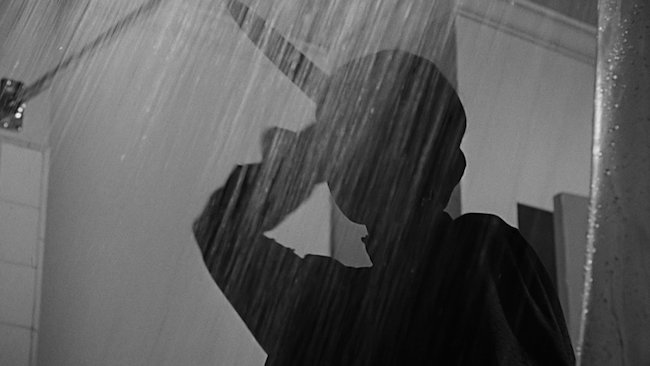 78/52: 
Directed by Alexandre Philippe
Obsessively deconstructing the 78 setups and 52 cuts within the shower scene of Alfred Hitchcock's Psycho (1960), this engaging cinephilia's delight is a reminder that the skills of watching a movie is just as important as the techniques of making a film.  
Jesse Hawthorne Ficks teaches Film History at the Academy of Art University in San Francisco and curates/hosts the MiDNiTES FOR MANiACS series in the Bay Area. He is a member of the San Francisco Film Critics Circle, writing film festival reviews for 48hills.