Supervisor Mark Farrell and former Sup. Eric Mar are taking on a challenge that has far-reaching implications for the digital divide and the role of the public sector in providing the 21st Century equivalent of water and power.
The two are part of a new campaign aimed at putting San Francisco in the business of providing broadband service to households and businesses – in direct competition with the likes of Comcast and AT&T.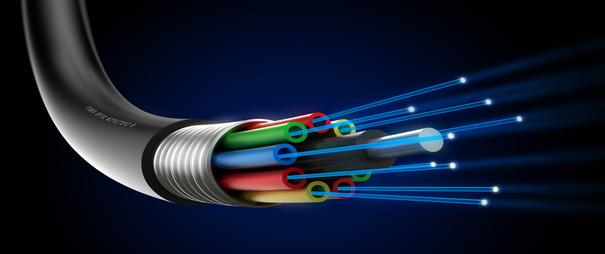 If the plan works, San Franciscans could get state-of-the-art service at speeds much faster than most commercial services provide for $50 or more a month – at a cost of $26.
And since the city would be the main provider, that cost could be adjusted based on income.
It's an idea that's been around for a long time. When Tom Ammiano was still a supervisor, I sat in his office one day and looked at a map he had of all of the existing fiber sitting under city streets that could be used as the basis of a public system. He was talking about municipal broadband while then-Mayor Gavin Newsom was talking about making a deal with private providers that would have been a total fail for the city.
Newsom's deal, of course, fell apart, as these public-private partnerships often do when the private side of the deal is all about maximizing profit. As recently as 2013, then-Sup. David Chiu talked about requiring the city to add fiber conduits every time someone tore up the streets, which makes and immense amount of sense: the cost of fiber-optic cable is pretty low, while the cost of digging up and filling the streets is pretty high. The problem: Chiu never figured out whether the city or some private entity should own the system.
Meanwhile, other cities were moving toward municipal broadband, and having a lot of success.
Farrell and Mar are citing a report from 2016, done by the Budget and Legislative Analyst, that lays out options for a city-wide broadband system. The report cites 2013 data showing that 12 percent of the city – that's more than 100,000 people – lacked access to the Internet at home. It's worse for public-school students – 14 percent lack access to what is becoming a key part of the educational system. They can't do their homework because their parents can't afford the price of AT&T or Comcast.
The two officials have put together a community group to look at the options.
The options include a public model, a private model, and a public-private model. The report notes that, unlike water and electricity, Internet access has historically been considered a private-sector, lightly regulated business – similar to cable TV.
But today, access to a high-speed Internet connection isn't an entertainment option; it's critical to surviving in the modern economy. The digital divide is driving even greater income inequality.
The cost of creating a fully public system isn't cheap – but it's not crazy expensive, either. The budget analyst puts it at about $800 million. That's the kind of money the city can raise pretty easily through low-cost revenue bonds, and pay back with the income from customers. (That's how we are paying to rebuild the water and sewer system.)
Farrell is one of the more conservative supervisors, and an unlikely champion for a program that would put the government in charge of a key service and would in effect relegate the big companies like AT&T and Comcast to the sidelines. Yeah, you could still get rotten service from them, for a high price – but when you can get 1 gigabit per second (about ten times what I get from Comcast) for about a third of what I pay, why would you not use the city system?
But Jess Montejano, an aide to Farrell, told me that the supervisor "feels very strongly that broadband should be a public utility." He said the details are being worked out, but that Farrell is looking for a plan that puts the city in the broadband business – as opposed to what Newsom and Mayor Lee have talked about, which is leaving the system in the hands of private companies.
San Francisco has for more than 100 years failed to implement a federal mandate that the city run its own electric utility; generations of politicians have refused to fight PG&E.
AT&T and Comcast are pretty serious corporate lobbyists, too – and if Farrell and Mar are serious about this, they will have to be prepared to take them on directly. PG&E and its allies always insist that the city can't run an electric system, but cities all over the country do that, very well, with lower rates than we pay.
Muni broadband is in its infancy. As Rudolph and Ridley argue in their classic book on the history of electric power in the US, the same battle took place shortly after the dawn of the 20th Century, when electric power was replacing steam and becoming a critical part of the US infrastructure. Cities and states fought over whether that service should be like water and roads – provided for free or at low cost by the government – or like other consumer products, controlled by the private sector.
In much of the country, the private sector won – although electric companies were forced to accept regulations, they built and owned the grid.
Broadband is the next frontier – and it would make a profound statement if a city the size of San Francisco said that this public service is and should be controlled by the public.
Anything less would be a sellout of Raker Act proportions.