Strange rumblings in the local news media. First SFist is bought by a right-wing outfit that is already changing the flagship Gothamist in New York City. The owner of the company, DNAinfo, is a billionaire whose family gave $1 million to elect Donald Trump and whose son has been tapped for a job in the Trump Administration.
Already, Gothamist has deleted some not-so-flattering posts about Ricketts.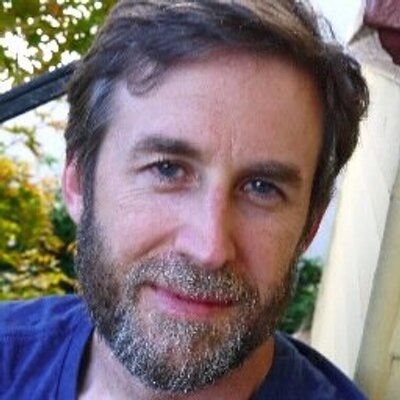 And then we learn that the editor of the Examiner, Michael Howerton, who presided over a scrappy newsroom with a generally progressive approach, has left to take a job as chief of staff to Sup. London Breed.
The news so far has made little mention of SFist, which has been an interesting and fairly reliable aggregator of local news whose writers have a typically edgy and sometimes snarky twist.
I've always had minor issues with SFist, mostly around the failure of its writers to look beyond the surface in political stories. But it's been a part of the local media landscape, and we need all the voices we can get, and I always read it. Sometimes, not too often, the blog even deigns to link to 48hills stories, and I appreciate that.
Ricketts, for the moment, seems focused on New York and Chicago. In New York, Gothamist, once an independent voice, will become "the official blog of DNAinfo," which covers neighborhood-level news.
There's no DNAinfo operation in San Francisco, so for now, it appears that SFist won't change. Politico notes that Ricketts is so focused on national politics that his influence on neighborhood blogs is pretty minimal.
I emailed Jay Barmann, the editor of SFist, to ask about any possible changes, and he didn't get back to me. (It's always a bad sign when a journalist doesn't answer questions.) Maybe that's company policy now. I haven't seen anything in SFist about the change in ownership, but I miss things.
Gothamist reported the news with great excitement, saying that while the founders of the operation disagree with Ricketts on politics (and baseball), "We all believe that unbiased reporting is important for our democracy, especially in these times."
Also:
What this means for DCist, LAist and SFist: DNAinfo has been interested in expanding more cities, and these sites are the perfect way to help launch that next phase.
So maybe the Trump supporter will move into San Francisco, and offer "unbiased" neighborhood coverage in a city where there is no such thing as unbiased reporting on neighborhood issues, particularly in the Trump Era.
Good luck, Jay. I fear this may not turn out well.
Then we go to the Examiner, where Howerton is leaving one of the best jobs in San Francisco journalism to become a City Hall aide. Yes, "chief of staff" sounds glamorous, but there are only three people on a supe's staff, so for all practical purposes, he will be Breed's policy aide.
And he will take a pay cut to do it.
I had a long conversation with Howerton about his move. I told him he was doing a good job at the Ex, that he was helping set the direction for competitive news coverage, and that it all seemed a bit odd to me.
I met Howerton when he was a Bay Guardian intern 20 years ago, and I was happy when he got the Ex gig. He's a real journalist, someone who believes in the independence of a newsroom. He's the one who stood up to the corporate overseers and refused to allow them to order a positive cover story on an advertiser. He was, at an outfit where the ownership side wants to push to make editorial do more with less and suck up to the money, the firewall his reporters could count on.
Now all of us in the local press and local politics are wondering: What happened?
Howerton told me that he had no intention of leaving the Examiner, that all was going well (or as well as it could be in a world of limited revenue, questionable business models, and constant financial pressure.) "This is nothing I was looking for," he said. "But the longer I've been a journalist, the more interested I've become in public policy. I feel like I just don't know enough, and this seems like a wonderful opportunity for education. I'm excited for that."
He said the election of Trump made him want to "take more direct action, and I hope I can make a difference" at City Hall.
Howerton is close with Conor Johnston, who is leaving the position that Howerton will take over, and "he suggested it," Howerton said.
It's an interesting choice for Breed: Howerton freely admits that he has no background in public policy — but he's got a lot of background in news media. And if Breed is contemplating a run for mayor in 2019, that would be helpful to her (perhaps more so than a serious policy-wonk aide). She's ambitious, and if it's not the mayor's race it will be something else — I don't see Breed settling comfortably into a low-profile job when she's termed out.
For the record, the Ex endorsed Breed for supervisor over progressive challenger Dean Preston this fall.
Reporters, sad to say, are leaving jobs in the newsroom all the time these days to become press secretaries and spokespeople for politicians and city agencies, and in some cases are moving into lobbying the political consulting world. It's sad not because there's anything wrong with being a press secretary or lobbyist but because there used to be long-term careers in journalism, with decent pay and pensions, and that's slipping away. So people do what they have to do, and I totally understand.
I also understand journalists wanting to get into public policy. I have been doing that for 30 years, but I'm lucky: I've been working for publications that have no problem with reporters delving into, proposing, pushing, and taking a stand on policy issues.
But this makes me nervous on a lot of levels. I get that Howerton wants to learn about policy. I get that he's friendly with Johnston, who wrote for him. I hope this is not a sign that he realizes his job at the Ex wasn't a long-term prospect, either for financial or political reasons.
And Howerton, who is used to the role of a journalist who is supposed to afflict the comfortable and comfort the afflicted, is moving to the role of supporting someone who is very much a part of the local power structure. Breed has empowered the conservative members of the board with her endorsements and her committee assignments, and is known to be caustic with reporters who criticize her. (See: me.)
Gregory Andersen, the current managing editor, will take Howerton's job. I wish him luck. I worry this may not turn out well.