If there's just one thing that distinguishes the As You Like It party crew, celebrating its seventh anniversary Fri/29 at the Midway (9pm-4am, $25), it's that it takes things aaaaalll the way there. Besides the overflow of family feeling and deep local support the crew has carefully cultivated — it won a Best of the Bay Editors Pick in 2012 for its "unabashedly intelligent, yet still madly danceable" gigs — As You Like It packs its lineups with diverse, powerhouse players that underline it's simple party manifesto: "quality."   
This time around is no different: headliners include Chicago's Black Madonna, Detroit's Floorplan (live), Bulgaria's KiNK (live), London's Call Super, SF's Honey Soundsystem and David Siska, plus back-to-back sets by deep disco giants Gerd Janson B2B Prins Thomas and residents Sassmouth B2B Mike Gushansky. 'Zwounds, that's a lineup!
(And in true form the party train rolls on: As You Like it has upcoming dates with Chicago house legend Chez Damier on October 13 and Paranoid London on Halloween. 
Jeremy Bispo cofounded AYLI with Jeremy Linden and gathered a lot of his party knowledge from his underground rave days — including how to assemble a stable of heavy-hitting residents like Christina Chatfield and Mossmoss as well as Siska, Sassmouth, and Gushansky. I caught up with him for some quick questions about the party and the underground scene.    
48 HILLS As You Like It is truly "maximalist" in that each party is packed full of headliners and great talent — how do you plan your lineups, and how did the anniversary come together?
JEREMY BISPO First, I want to thank you, Marke, for being so supportive of As You Like It from the beginning. Your support early on gave us the confidence to take the steps that's brought us to where we are today.
I'm not sure I'd call us "maximalist." Each party is different, depending on scale, venue, and process. One show might be a solo headliner with an extended set, another might include adding a second, or a third could be a second room, with as many or more. Each party comes together differently. For a party, we could start with an availability of an artist we have an existing relationship that wants to come back to San Francisco. For a different night, it could start with an artist that we've been chasing for years and it's finally coming to fruition. I then look for the perfect venue to showcase the artist and go from there.
For the anniversary, I was approached to bring The Black Madonna back to San Francisco during the final weekend of September. The Black Madonna, aka Marea Stamper, is a close friend of As You Like It. We've now hosted her in a variety of venues and for this date the agent and myself wanted to create a more dynamic way to showcase her. So it started with her and as the conversation came together it became more apparent that there would be several other artists on the West Coast for the CRSSD Festival: KiNK, Floorplan, Gerd Janson and Prins Thomas. We had existing relationships with all but KiNK so it made sense to try to bring them all together to celebrate our Seven Year Anniversary. From there, we reached out to Call Super and Honey Soundsystem. They were both obvious additions to fill out the line-up, showcasing many of our biggest recent and longterm influences.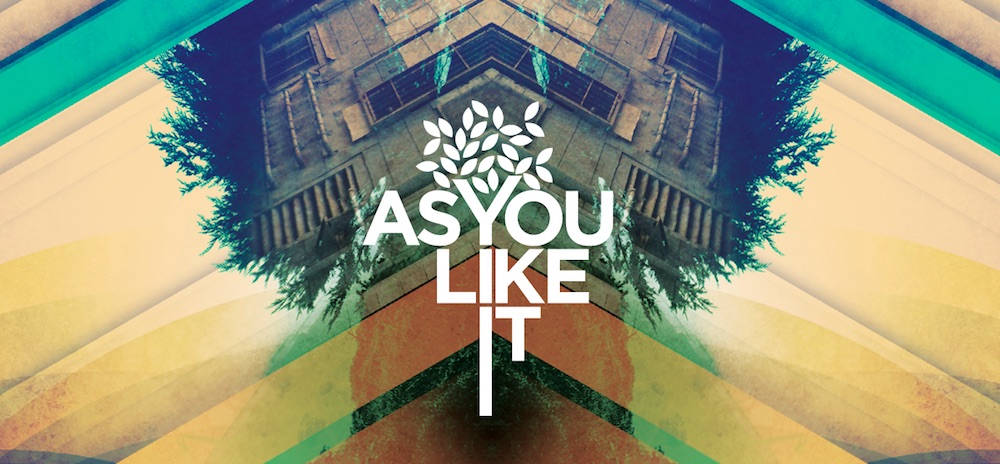 48 HILLS How have you seen the underground techno scene change over the last seven years? 
BISPO When we started there were a lot more promoters in San Francisco that moved their shows from venue to venue or had home base venues. Now, we find that most parties have become "shows" and not parties and are done in-house by bookers, sometimes bringing in outside promoters to help.
There were a lot more established artists calling San Francisco home seven years ago. Many of those have now moved onto Berlin, New York City, or Los Angeles. We're lucky now to have some hungry, younger talent and promoters that are coming up, such as Brouhaha, Outpost SF, Direct to Earth, Surface Tension, Diacritic Collective and Techno Clam. With the loss of so many underground venues and places like 222 Hyde, the younger artists now have fewer opportunities to cut their teeth, so they're still fairly green as performers.
48 HILLS What have you learned in seven years of running As You Like It, both about throwing parties and the SF scene?
A: I'm not sure I've learned anything new. My roots come from the underground community of the late '90s, namely Cloud Factory and Friends n' Family. It's been confirmed that first and foremost San Francisco is a community city. This is why, for example Sunset Sound System has such broad support across the generations, as well as the younger generation with Sunset's excellent bookings, or why Lee Burridge finds such support here, through his decade of SF performances plus his relationship to Burning Man, or Dirty Bird's growth out of free BBQs in Golden Gate Park and homegrown talent. The city thrives when events or artists grow gradually from the roots up and the support artists, even international artists, receive often comes from the community personally connecting with them, as people first, and musicians a short second.
48 HILLS What are one or two highlights of the past seven years?
BISPO Wow, this is a tough one. Only two? I can't nail it down to only two: Nicolas Jaar's San Francisco debut in 2010 at the Compound, Maya Jane Coles debut in 2011 in a sex dungeon, Peter Van Hoesen's extended set in a last minute warehouse after first losing our venue, both of Jeff Mills (a personal hero) AYLI dates at Public Works, Laurent Garnier (another hero) at Public Works, both DJ Koze dates, Todd Terje at the AYLI 5 year, The Black Madonna and Mike Servito party last year was life affirming and lastly taking AYLI on the road, Seattle, Vancouver, BC, Detroit, Chicago, Pittsburgh, Miami, Washington DC and Los Angeles and deepening relationships in those cities. OK, I tried. 🙂
48 HILLS I know the Ghost Ship fire took away some valuable members of theAs You Like It Family — how has continuing to throw parties helped you and the scene heal?
BISPO I'd like to say that throwing parties has helped me or the community heal. I just don't think I feel that way. I would say that the through the ongoing grieving process the larger community behind As You Like It has leaned on each other in ways I couldn't have imagined possible. The love and support we've all shown for each other through hugs, kind words, smiles, tears, gatherings, mostly outside of clubs, and certain dance floor moments has blown me away. I hope our parties have been able to provide people with some solace, and through these monthly gatherings, I've felt less alone in my grief, but beyond that, every day, together we get through this by leaning on each more, even as there have been  more tragic losses in the passing months.
AS YOU LIKE IT SEVENTH ANNIVERSARY
Fri/29, 9pm-4am, $25
The Midway, SF.
Tickets and more info here.