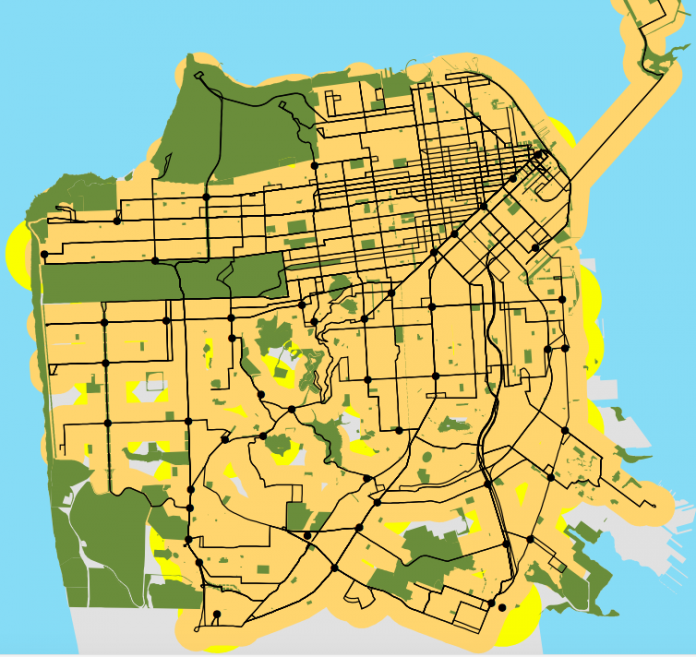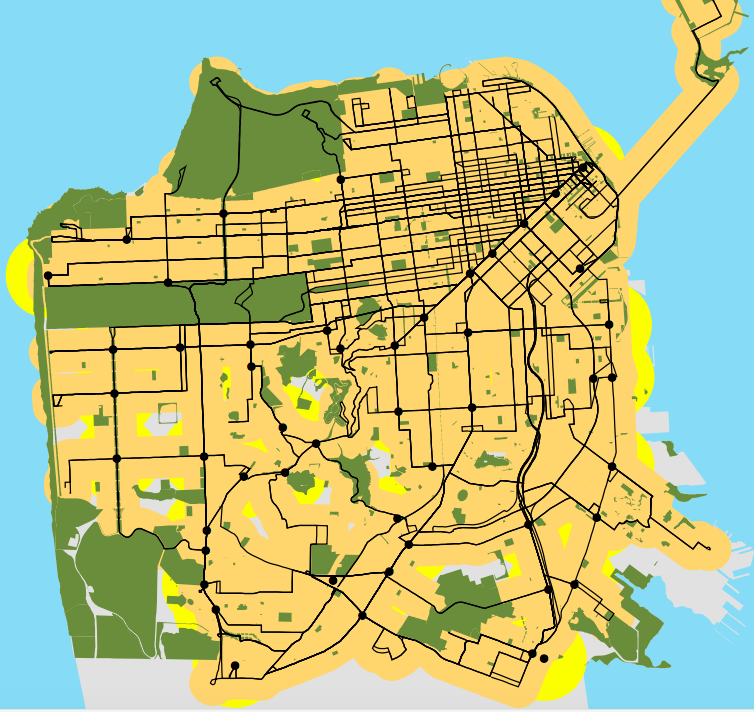 The San Francisco Planning Department – which is not known for its anti-development tendencies – has issued a blistering critique of state Sen. Scott Wiener's new housing bill that points to a long list of problems the legislation would have for the senator's home town.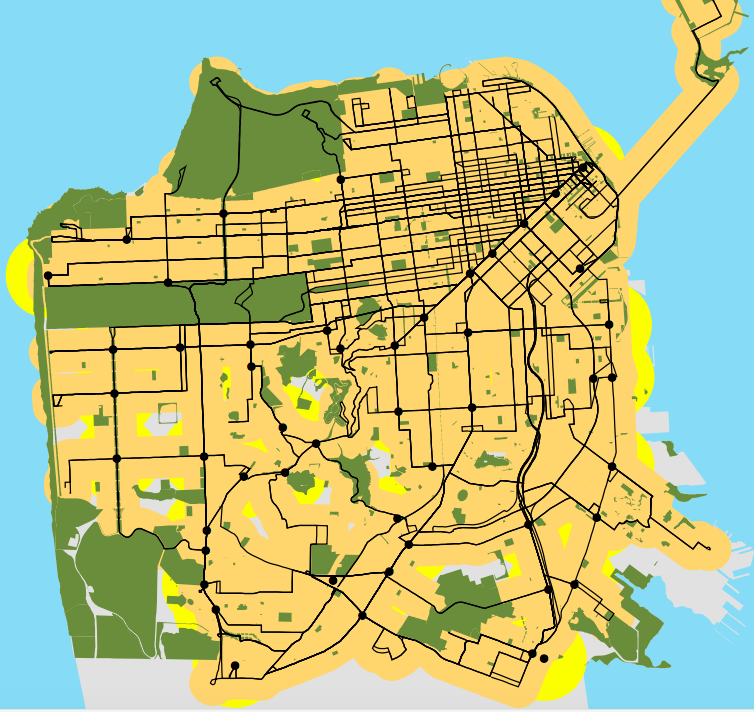 The department memo, delivered to the Planning Commission Feb. 8, has received little news media attention. But it's a critical document that explains why this city – and other dense cities with rich transit infrastructure – could be damaged by the latest state housing mandate.
The bill, SB 827,
would remove residential density and floor area ratio (FAR) limits, minimum parking requirements, and impose minimum height limits statewide for residential projects on residentially zoned parcels within defined proximity to transit stations and corridors that meet certain minimum criteria. The bill would also prohibit the enforcement of "Any design standard that restricts the applicant's ability to construct the maximum number of units consistent with any applicable building code."
The entire city of San Francisco, minus a couple of tiny areas, falls within the defined proximity to transit. So, the memo notes, the bill would "significantly upzone most of the city."
The bill doesn't limit the state's exiting density bonus, so in a lot of neighborhoods, the minimum height limit for housing could go up to 100 feet.
The zoning changes would also upzone substantial areas recently rezoned under such plans as the Market & Octavia Plan and Eastern Neighborhoods, which are density decontrolled (in such districts as NCT, RTO, and UMU) but where height limits are lower than 85'.
Oh, and the bill doesn't require increased level of affordable housing when the allowable heights – and thus profits to developers – increase.
This proposal will do little or nothing to deal with the radical imbalance of jobs and housing in Peninsula cities that accept the tax money that comes with office expansion but refuse to allow more housing density.
That's because those cities don't have terrible robust transit – and the mandatory upzoning only applies in areas within a short distance of major transit line.
So the Peninsula cities that helped create the housing crisis in San Francisco skate – and San Francisco has to accept the role of overcrowded bedroom community for Silicon Valley.
Perhaps more radical for the SF Planning Department is the analysis that this bill would provide a huge windfall to property owners – without allowing cities to charge reasonable fees to provide the infrastructure needed to serve massive new growth.
San Francisco spends years crafting rezonings that try to balance demands for housing and jobs, while also capturing a portion of that value for public benefits, including inclusionary housing, impact fees for local infrastructure, and other measures. The proposed bill would neither allow this local planning process to take place concurrently, nor would it give a path for local jurisdictions to conduct necessary studies and implement programs to capture an appropriate level of the increased value for public benefits and impact mitigation at the same time as the intensified zoning is implemented.
When the San Francisco City Planning Department says that a bill is huge giveaway to a handful of developers and property owners, it's a signal that this is beyond even the normal neo-liberal policy that governs land use in this city and state.
The League of California Cities opposes the bill. And yet, every major candidate running for mayor of SF accepts at least its premise, and most endorse it.
That's pretty alarming.