Thanks to COVID, Pride has been scooped up online this year, boooo. But while that may mean you'll be proudly dancing alone in your rainbow tutu inside a wee Zoom box rather than with 500,000 other IRL LGBTTTQQIAA+ revelers, it also opens up a big pink world of opportunity in terms of inventive online events to connect you with a unicorn world of gay unity.
Another entity heavily affected by the events shutdown that has refocused on virtual happenings, Eventbrite, has put together an 24-hour online Pre-Pride queer festival—called We're Still Here, Fri/12, 12pm-12am—that utilizes the awesome power of the Internet to bring homebound and far-flung queer people together, for dancing, music, movies, conversation, and even a mental wellness moment.
The festival is really collection of events, co-curated by community ambassadors Good Neighbor Festivals, Juanita MORE!, NYC Pride, SF Pride, SF Bay Area Queer Nightlife Fund, The Father's Project and The Stud SF. (Nip-slip disclosure: I'm a co-owner of the Stud and good friends with almost everyone included here.) It consists of a packed roster of doings, from D'Arcy Drollinger's Drag Dance-Along and a Quaran-Tea DJ set by Chuck Gunn to a queer trivia contest with Christoper Street Tours and a dance floor takeover by Australia's Poof Doof club. The whole thing kicks off with a welcome from drag goddess Juanita More and closes with some fun from one of my favorite parties, Hard French.
I talked to Eventbrite's Vivian Chaves, community manager and founding member of the company's Pridelings group, about the whole sparkly shebang. I also acknowledge that it it impossible for me to say "We're Still Here" without adding "Damn It!" at the end.
48 HILLS The festival was supposed to happen last Friday, but was postponed in light of what's been happening with the George Floyd protests. Can you tell me more about that, and how Pride's history and celebration tie into what's going on? 
VIVAN CHAVES The parallels between the struggles of the Black and LGBTQIA+ communities are more clear than ever right now. The Stonewall Riots in 1969 were a catalyst to the gay rights movement and we can only hope the protests happening across the nation now will finally put our world on the direct path to equity for the Black community.
When you think about both moments in time, they're about condemning violence, discrimination and racism, and about promoting equality. It was important for us to find a way to give space to honor the Black communities fighting for their lives and freedom, while also embracing and celebrating Pride, and postponing the We're Still Here festival felt like the right decision to enable that.
While the world is feeling a lot of pain right now, we know everyone processes, celebrates, and grieves differently. We want the We're Still Here Pride festival to serve as a time for people to come together to learn and listen, but also laugh, and even dance.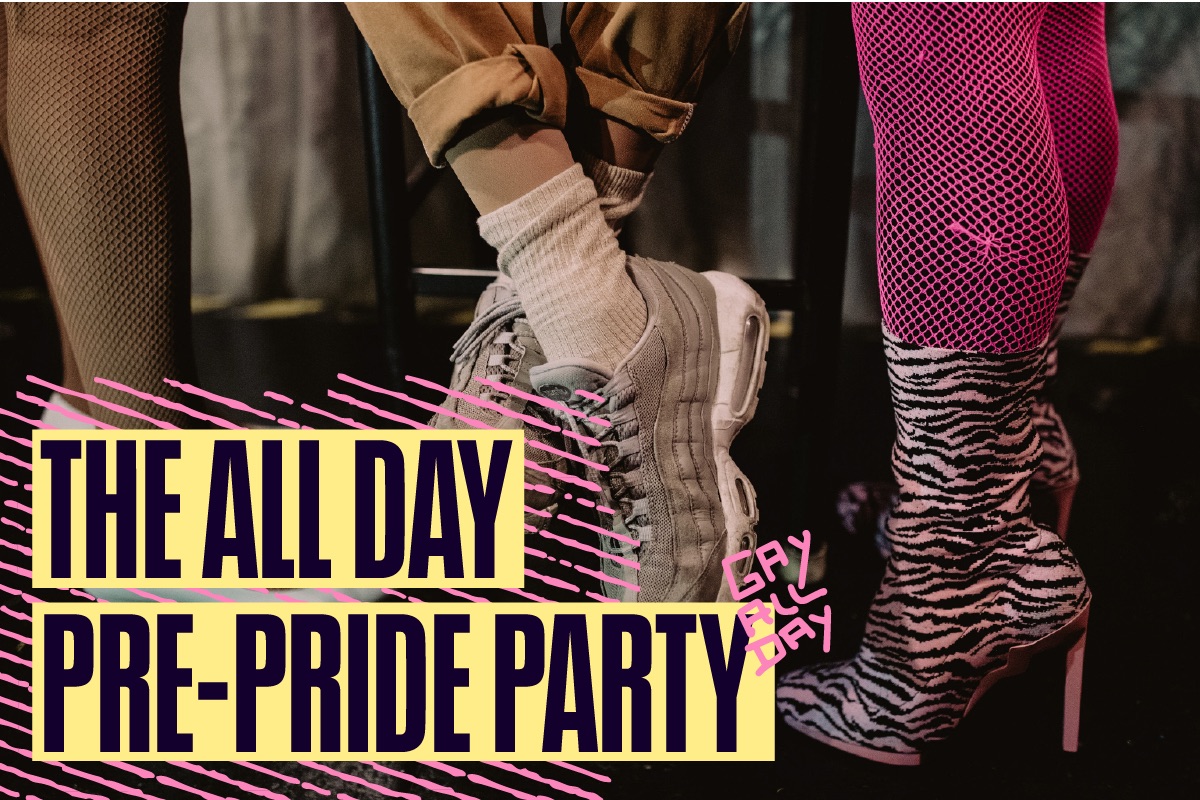 48H Obviously, with Pride parades and celebrations cancelled around the world and local events postponed everywhere, something had to be done to keep the Pride spirit alive. How did the idea of the Pride Festival specifically come about?
VC It was one of those energizing light-bulb conversations. Like so many people, we're hungry to put positivity into the world right now, and we were putting our heads together on how to do that and show up for our event creators. Someone brought up Pride, and while it's devastating to lose the in-person gatherings, it opened up a whole world of connecting with a broad group virtually, across the globe. I bounced the idea off of a few trusted queer event folx, and they were excited by the idea so we dreamed up the 12-hour We're Still Here festival. The name is meant to give nod to the fact that even though Pride isn't happening in-person, the queer community is still here to support each other.
48H What are some of the highlights you're looking forward to?
VC It's been awe-inspiring to see how the queer community has moved to online events all over the world. Between great queer events that were already on our platform and some recommendations from our team and ambassadors, we started to gather people who could mobilize quickly and bring their events to the lineup. It's been thrilling to watch these entrepreneurs bring a diverse set of experiences to life for festival-goers.
I can't wait to hear from our queer thought leaders like Juanita MORE! and SF Pride in conversation. We're working hard to create space for the realities of the fight for civil rights and are so lucky to have Laqwanda Roberts-Buckley from Healing Black Women take us through a mental health moment. I myself am a big time dancer, and can't wait for our living room dance parties with Hard French, Quaran-tea, and international groups like Poof Doof and UK's Queer House Party. It's gonna be a day.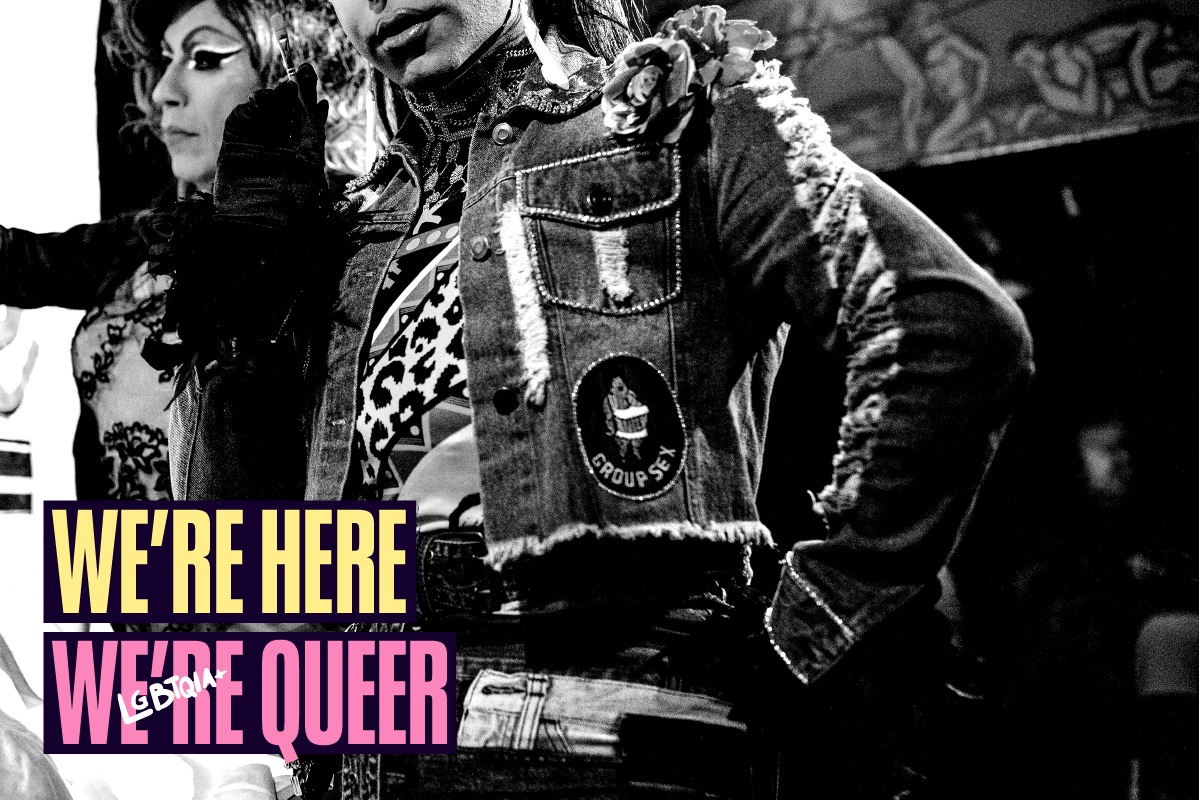 48H The virtual and the IRL are obviously different, but after three months of working almost exclusively on online events, what are some of the benefits of online events that you've seen that were unexpected or may have surprised you? And how do you think this festival plays into those aspects to make something unique?
VC We've been really inspired by the ingenuity from our creator community to bring people together virtually and we're seeing that online events are truly providing both event creators and attendees with new and unique ways to connect. By moving their experiences online, event creators are able to reach more diverse audiences in different parts of the world. This helps to open up new revenue streams and expand their total addressable audience. Consumer behavior has shifted now that we've been sheltering in place for a longer period of time, so people are more comfortable partaking in virtual events they might have otherwise overlooked.
One great example of this is Daybreaker, a morning dance community that inspires people to start their day by gathering and dancing in iconic spaces. Daybreaker was one of the first Eventbrite creators to move its live experiences online, launching Daybreaker LIVE, which has made it possible for people all over the world to dance together virtually. Since its launch, Daybreaker LIVE has hosted 8 events and expanded its reach with attendees joining from over 30 countries.
Our intent with creating the We're Still Here virtual festival for Pride this year is to help bring the world together, amplify the voices of queer creators and icons and connect them with new audiences, in locations around the world. The modern LGBTQIA+ rights movement, from Pride gatherings to the very notion of coming out, is built on leaving isolation behind to find community, togetherness and support. While we've all been practicing social distancing through the pandemic, virtual events have the power to globally engage communities in ways we hadn't experienced before—bringing people together from small town USA to far reaching corners of the world, which is really powerful.
Going virtual and using a platform like Eventbrite to ticket events also gives event creators another way to raise funds for their causes and nonprofits. For the We're Still Here festival specifically, if an attendee wants to support a creator or cause that really resonates with them it's super easy. All attendees have options to buy a "ticket" as a means of supporting the event creators, or contribute a sliding scale donation. We've also made sure there are free options for attendees to join the events, too—it's a hard time for a lot of people economically and no one will be turned away for lack of funds.
WE'RE STILL HERE: Virtual Pre-Pride Festival
Fri/12, 12pm-12am, donations requested
Join in here.