The 28th Annual Laborfest (July 1-31) takes on special resonance as it looks back on an intense year of COVID and "essential work," as well as delving deeply into the struggle for racial equality and progress via workers' rights. As usual, it's bursting with great things, including both international and local films and videos, a labor history walk and bike tour, lectures, forums, readings, and theatrical and musical performances.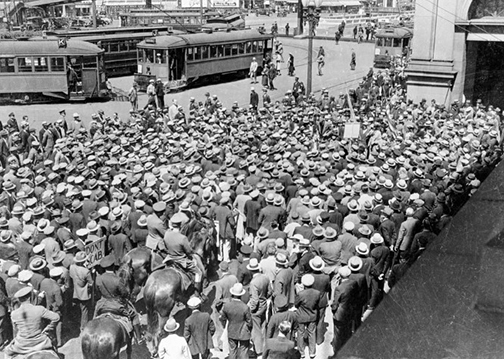 Among the topics covered: George Floyd, the rise of fascism, environmental racism, healthcare and COVID-19, privatization of the port of Oakland, remembering labor activist Al Rojas, Fukushima and the Tokyo Olympics, and Asian Americans, xenophobia and internment.
Most of the monthlong fest is free and available for viewing via Zoom and YouTube, you just need to register. We've picked out five standout events below, but really the fest is unbeatable this year for depth of labor history and inclusivity. Take a look at the whole program at www.laborfest.net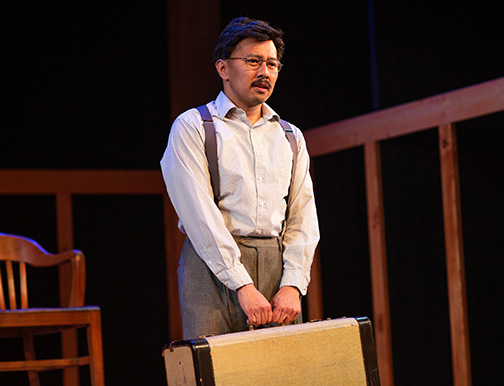 JULY 1: "HOLD THESE TRUTHS"
"In the midst of escalating racist, xenophobic and Islamophobic attacks in the US, a new play 'Hold These Truths' by writer Jeanne Sakata is being performed at the San Francisco Playhouse. Starring Jomar Tagatac and directed by Jeffrey Lo, this play portrays the life and struggle of Gordon Hirabayashi of Seattle who refused to obey President Franklin Roosevelt's 1942 Executive Order 9066 forcing over 120,000 Japanese Americans, Japanese Peruvians, and Japanese into concentration camps or 'relocation camps.' The Peruvian Japanese who had been kidnapped by the FBI in Peru were to be used as exchange prisoners with the Japanese government. They were also never compensated. More info here.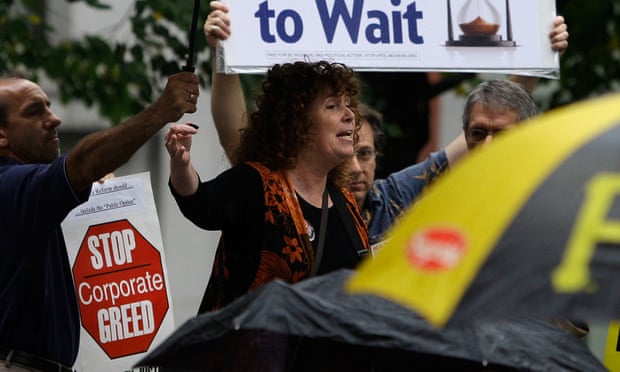 JULY 3: ANNE FEENEY SPIRIT LIVES
"Labor Troubadour and activist Anne Feeney passed on this year but her music and spirit lives on. She was on hundreds of picket lines and her voice was a call to action for all working people here and around the world. We will commemorate her life and contribution to LaborFest with music and stories including: Jimmy Kelley, Carol Denney, Pat Fahey, Matt Seidel, and others." More info here.
JULY 3: LABOR HISTORY BIKE TOUR BY CHRIS CARLSSON
"From the pre-urban history of Indian Slavery to the earliest 8-hour day movement in the US, the ebb and flow of class war is traced. SF's radical working class organizations are shaped in part by racist complicity in genocide and slavery, but from the 1870s to the 1940s there are dozens of epic battles between owners and workers, culminating in the 1934 General Strike and its aftermath. This is an entirely different look, during a four hour bike tour, at San Francisco labor history." More info here.
JULY 7: CORPORATE MEDIA INDEPENDENT MEDIA & INVESTIGATIVE JOURNALISM
48hills' own Tim Redmond joins the SF Bay View's Malik Washington, Steve Zeltzer of KPOO, and other journalists "to discuss the monopolization of the media and the effect of corporate control of social media is a growing threat to freedom. This panel will look at how independent media is fighting to cover stories that corporate media in San Francisco and the US have covered up. This includes the privatization of public resources, the contamination of workers and the community at Hunters Point/Treasure Island and the attacks on journalists and their rights in San Francisco and around the world including Julian Assange." More info here.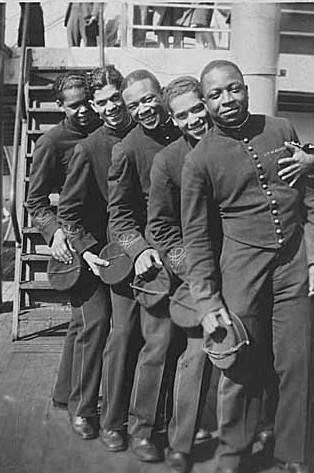 JULY 8: THE FIGHT AGAINST RED-BAITING, RACE-BAITING, QUEEN-BAITING IN LABOR AND THE LESSONS OF THE MARINE COOKS & STEWARDS UNION
The story of the Marine Cooks and Stewards Union comes to light in the film No Red-Baiting! No-Race Baiting! No Queen-Baiting! The Marine Cooks and Stewards Union from the Depression to the Cold War narrated by queer historian Allan Berubé. "During the '30s, the militant labor movement took up a struggle against racism, red-baiting, and Queen-baiting. We will watch a documentary film by gay rights and labor researcher Allan Bérubé and have a panel on its relevance today. Panel Hosted by ILWU Historian Harvey Schwartz." More info here.