A little-noticed bill now pending in the California State Legislature, AB 1322 (Robert Rivas, D-Hollister), would allow all county supervisors and city councils statewide to simple throw out any ballot initiative approved by their voters for rent control, affordable housing requirements, eviction limits, condo conversion limits – and much more.
It reads:
Following a public hearing the governing body may adopt a resolution declaring that a provision of the charter, general plan, or local ordinance approved by voters conflicts with state law pertaining to housing and therefore the city or county does not have a duty to defend or enforce the measure in whole or in part.
The exact reason affordable housing and tenant advocates must put progressive housing measures on local election ballots over and over again is precisely because their local city and county councils refuse to pass strong pro-tenant, pro-affordable housing legislation. Those elected politicians are typically under the control of the local real estate and development industries who finance their campaigns. So progressive advocates have to go directly to the voters, and the voters often support their proposals.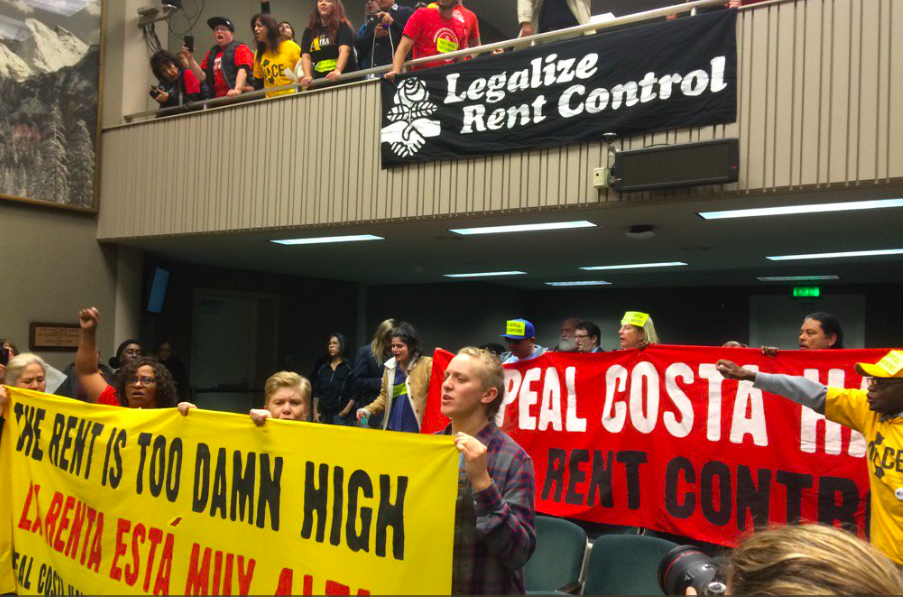 But if AB1322 passes, now the same county supes and city councils that refused to pass strong pro-tenant and pro-affordable housing legislation to start with will then be able to repeal it if the voters overrule them.
This is one more fundamental attack on democracy – even here in California.
If the goal is to protect affordable housing from local Nimby ballot measures, then the Legislature could write a State bill specifically focused on that. But AB1322 is much different. It is plainly someone's secret plan to kill every pro-tenant regulation, every pro-affordable housing development requirement that may ever be approved directly by the voters anywhere in the State of California from now on.
John Elberling is a member of Build Affordable Faster California (BAFCA) is a regional and state advocacy and action project of the Tenants and Owners Development Corporation (TODCO), a nonprofit community-based community development corporation in San Francisco's South of Market Neighborhood (SoMa) since 1971.