On May 18, 2021—as we neared the end of a year of pandemic dormancy here in SF, the bars and clubs all tentative but swelling with excitement for a return to the living—I received the news that Phatima Rude, one of San Francisco's brightest, most beguiling, and enigmatic homegrown stars, had passed away unexpectedly in her sleep, at the age of 55.
My mind immediately began reeling through an endless catalogue of stellar Phatima moments she lovingly graced us with for well over 30 years in the nightlife scene and it was devastating. She gave so freely of the fruit and drama and trauma of her imagination. She was fearless, creative, and magical. The void her absence would create grew by the moment, right in my heart.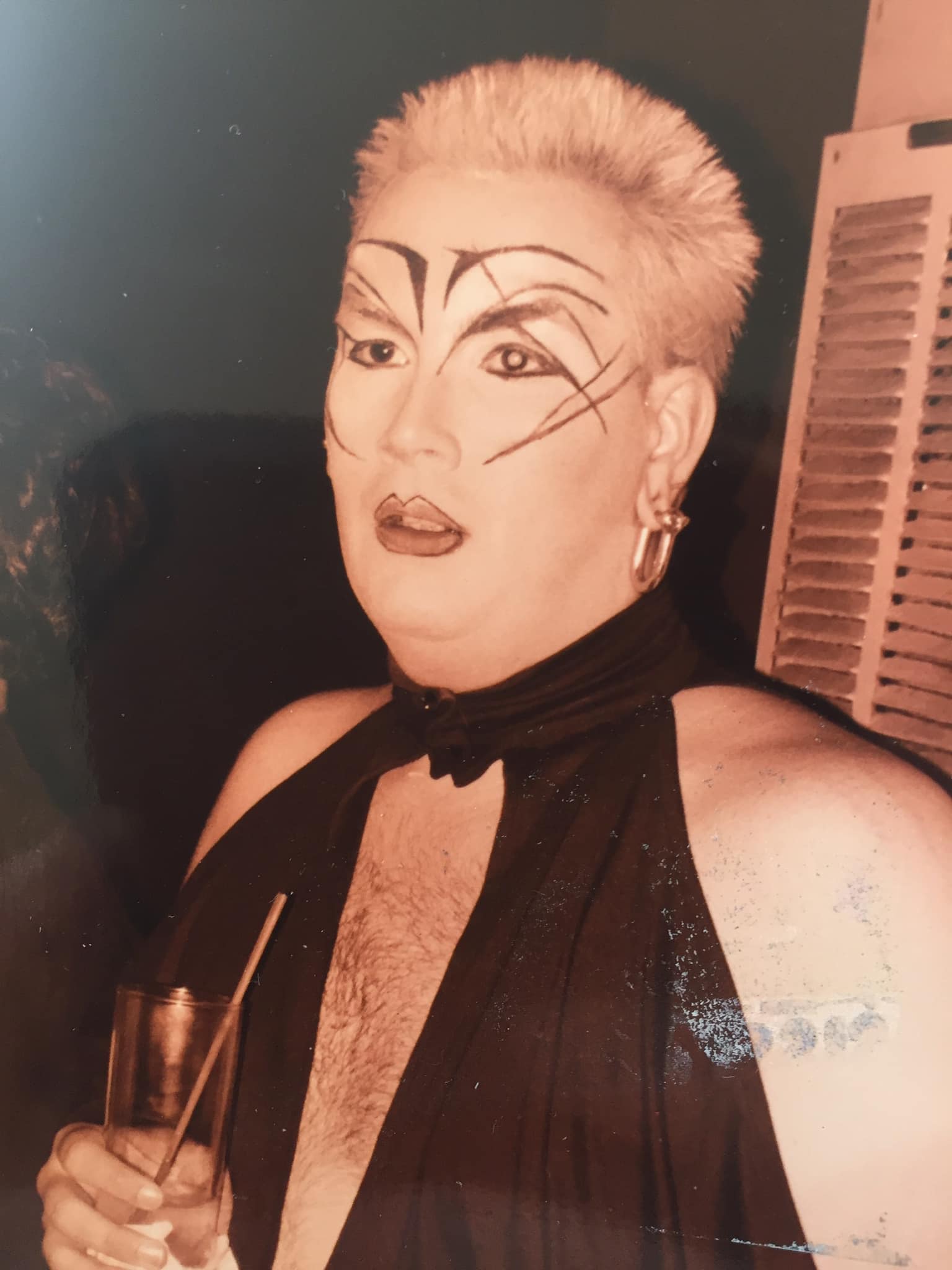 Phatima's outrageous modern primitive body-manipulating drag monster exterior provided an unlikely shell for a very tender and loving and calm person whom I heard fellow legend Deena Davenport describe as "pure grandmother on the inside," and she couldn't have been more right. (And spare me any pronoun lectures here on the shifting nature of Phatima's endless incarnations and shifting identities, I'm just writing what feels natural.)
I couldn't help but think about the genius tattoos Phatima had, like divines eyes from Female Trouble on the back of her bald head. Or the more recent one in bold, capital letters: "CHOOSE" on one palm and "DEATH" on the other—like that Wham Video for "Wake Me Up (Before You Go-Go)," with those white oversized t-shirts emblazoned with "Choose Life" that they bopped around in all care-free, only of course this was different, very very different. Phatima definitely had the last laugh planned for her ultimate demise, whenever that day might come.
She carried through on her more important endeavors and she always flourished within her outsider status in the drag world, always serving up the freaky non-standard yet earning the respect and embrace of the entire community for her creative and driven sense of show. She served a unique purpose in broadening the overall concept of drag for many young queens, inspiring them to take the plunge knowing that drag didn't have to be like RuPaul's Drag Race or just pretty, or merely coloring inside the lines.
Phatima could take the drag concept, stuff it into a pinching corset, and reshape it into frightening extremes, then squeeze into too-small pumps, cut off the heels and walk around on her toes all night, like a demonic ballerina. She could insist on lip-synching a number just out of synch so she resembled a film with the audio track delayed. Phatima was brilliant. She always hit one threshold or another when ever she went out.
I immediately began feeling a desperation regarding the need for a definitive way to honor the passing of our legendary queen, our friend, an icon. A celebration of no compare, a farewell to one of our best and brightest. I knew that there would be an event proper as we were finally allowed to congregate again.
That's when I learned that DJ Kevin Sniecinski, filmmaker and body-manipulation artist Paul King (who made the great documentary Ladies and Gentlemen, Phatima Rude), and drag queen Raya Light have been working on creating a fitting celebration of our friend who embodied a distinctly San Francisco identity with her unyielding talent and fearless commitment to pushing boundaries into the strange or forbidden place where true art flourishes.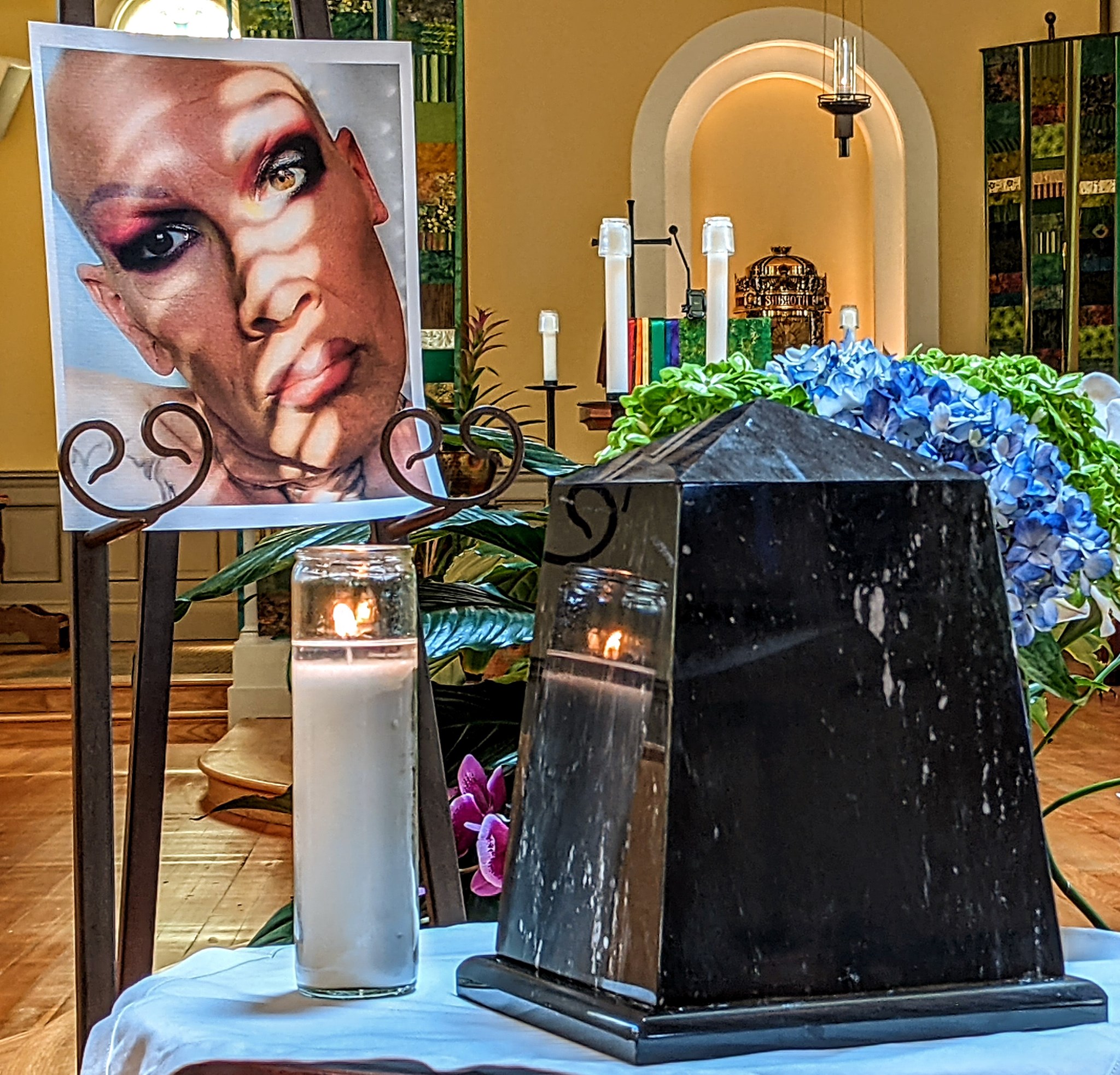 It's been a couple months since Phatima died, and we have had some time to process the loss. We have even been given the opportunity to pay our respects privately at Most Holy Redeemer Catholic Church every Friday in July from noon to 3pm, when Phatima's ashes are on display to the public within a memorial shrine. I applaud Kevin for creating this opportunity for private reflection for all of us.
Now, through their loving efforts this collective has planned a fitting celebration for our beloved Phatima. On Sunday August 1, 7pm-11pm, Public Works SF will host the event Wreck and Ruin, Beauty and Glamour, a night of remembrance for Phatima Rude. Tickets (available here) are recommended as crowd size will be somewhat limited and they are available through and will cost from zero to as much as you would like to give and all proceeds will go to covering the events costs.
There is also a GoFundMe page set up by the Sisters of Perpetual Indulgence devoted to covering many of the hidden expenses involved when a loved one passes, as well as the event and some future projects including a mural of Phatima, watching over the city and keeping her memory alive for all of us. I strongly urge all of you to make a donation to this cause for a proper celebration. You can do so here.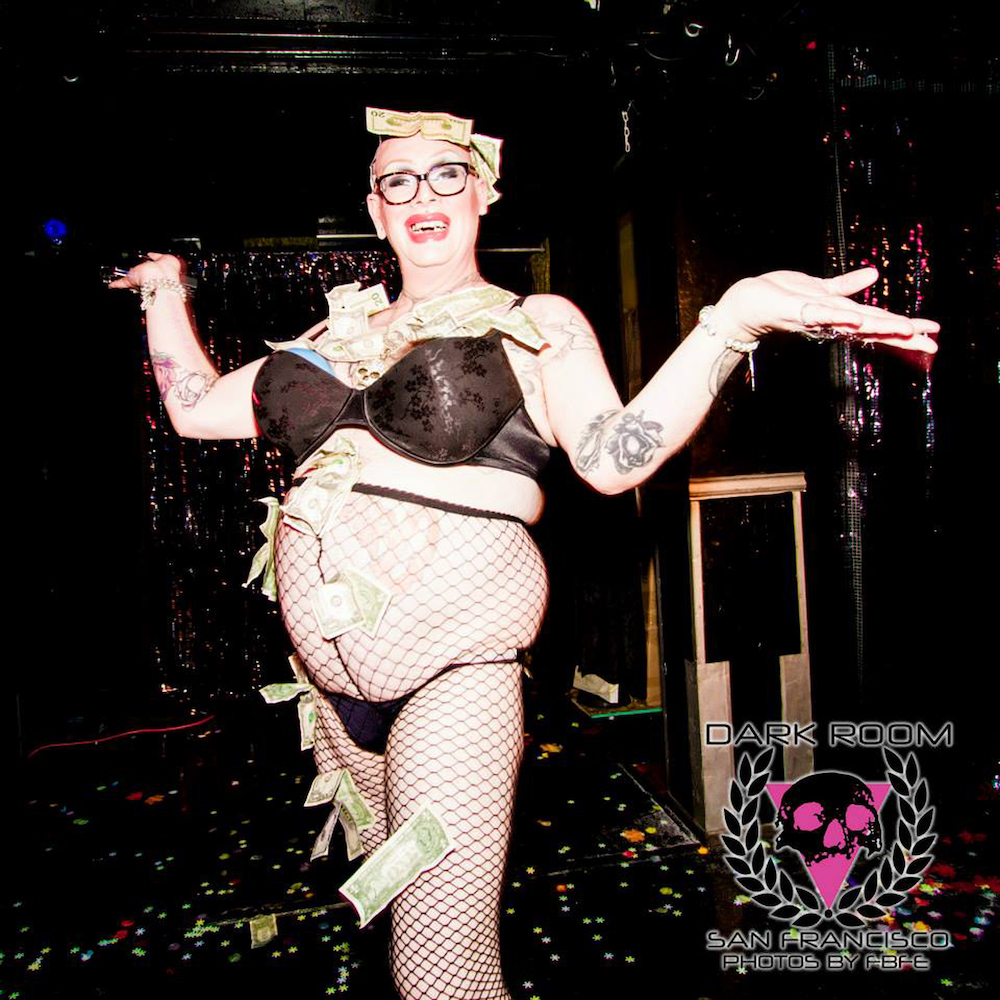 And I mean it, it's time to give. Let's see to it that Phatima is honored properly as she ultimately moves to the next plane, a bigger and brighter stage, her grandest ascension. Just imagine your donation as a tip that Phatima will snatch from your hand and staple to her head and body to the tune of the Flying Lizards "Money (That's What I Want)" Remember that night? Just another unforgettable performance by Phatima, complete with bloodshed. She always gave above and beyond, always.
The event itself will be featuring a bunch of performances from twisted queens young and old, who undoubtedly adored or idolized Phatima's enigmatic performance history and relationship with the edge of drag, reality, good taste and death. Among them, Phatima's drag daughter Kochina Rude will perform a tribute to her mother. There will also be musical performances by Vivid and Zania Morgan and a few words from Peaches Christ, Juanita More, Glamamore, Matt Flynn, Sister Roma, Moira Scar, The Sisters of Perpetual Indulgence and others, doing what we all must do, keeping her memory alive, by talking, remembering, cherishing, and embodying her unstoppable spirit.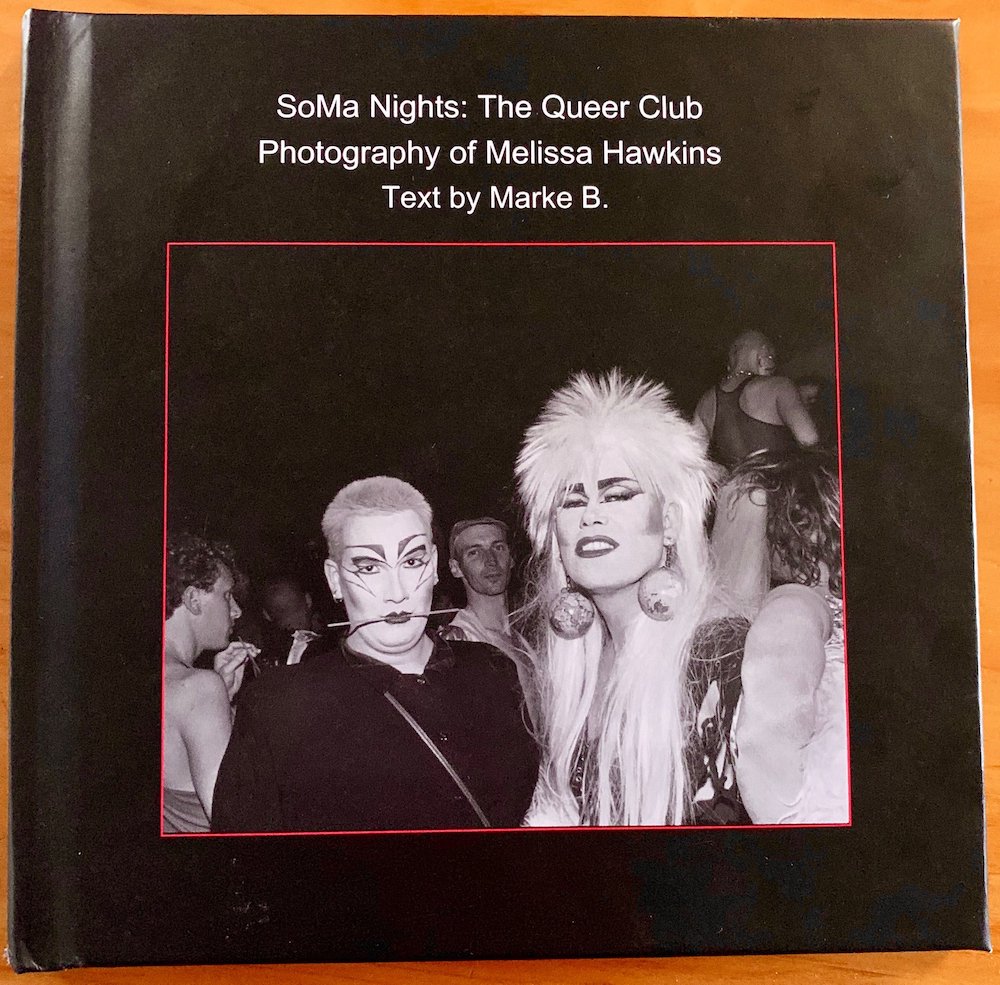 Because it's up to all of us now. Phatima single-handedly carried the torch of the avant-garde and a certain dark otherness in our drag and nightlife scene for years. The scene is now coming back to life after a year of pandemic realness. And on Sunday August 1, Phatima will be right there with us, as it should be. The event will also be bathed in a rich collection of images projected throughout and put together by Kevin, and will culminate in a dance party with a special Phatima-inspired set by DJ Le Perv aka Kevin S., Phatima's dear friend, confidant, sister, and champion. This will be a night not to be missed so get your tickets and join the "life-like" celebration.
As Phatima would say, "So mote it be."