It looked like a pretty minor item, the sort of thing that in the old days, when San Francisco didn't have district elections and the mayor controlled the Board of Supes, would have passed unanimously without any discussion.
But the Land Use and Transportation Committee last week heard an item about affordable housing ground rents that turned into a serious discussion about the power—and lack of accountability—of the Mayor's Office of Housing and Community Development.
The item showed once again how important it is for San Francisco to have supervisors who are independent of the mayor and willing to ask challenging questions.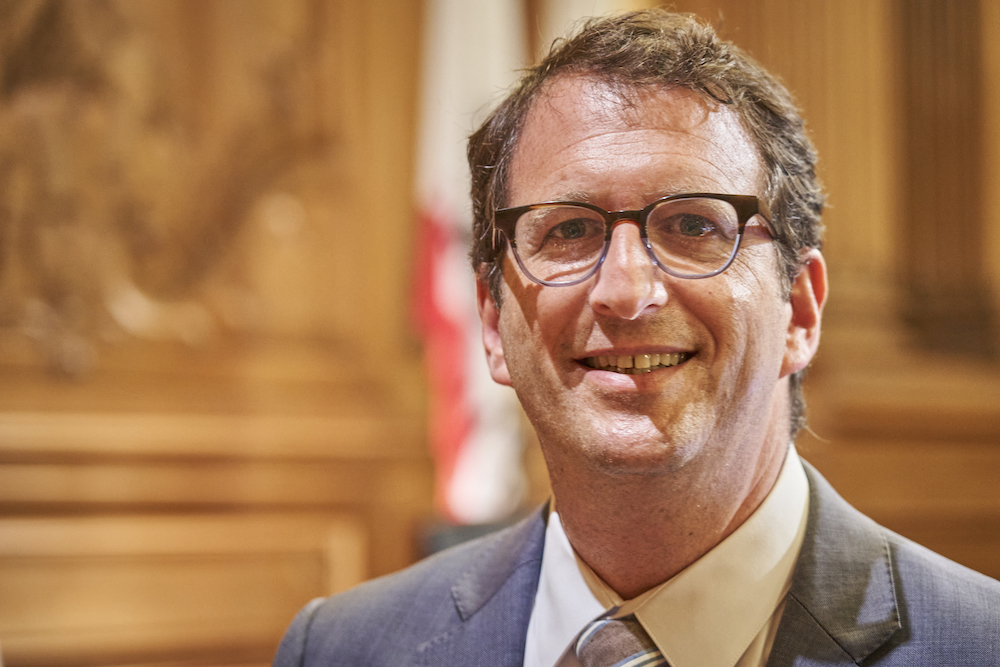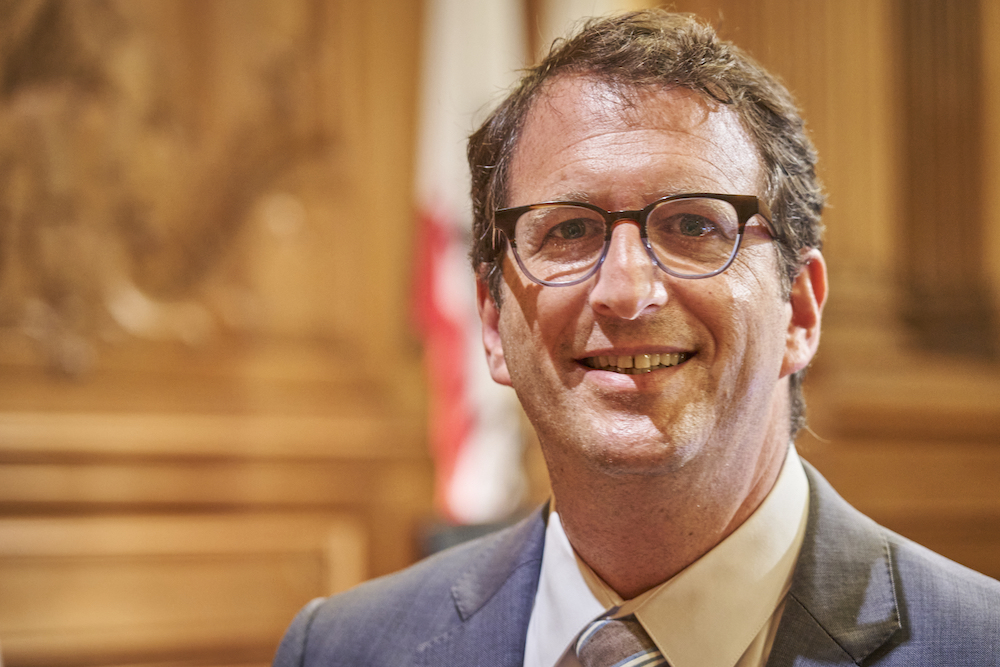 The item in question involved a fairly technical issue. The Mayor's Office wants the supes to delegate the authority to modify ground-rent leases with affordable housing providers.
The city owns more than 100 sites where affordable housers have built below-market-rate units, and in each case, the developers have signed long-term leases for the property (at least 75 years, in some cases 99).
These days, if a nonprofit developer ends the year with a surplus—that is, revenue exceeds expenses—the nonprofit gets to keep one third of that, and the rest goes back to MOHCD. That "residual receipts" money can be used to improve the property, make repairs, cover the back rent for tenants who were unable to pay, or potentially build more affordable housing.
But some of the older leases, before 2006, contain very restrictive language that caps "residual receipts" at $500 a unit every year, with a max of $50,000.
During the pandemic, a lot of low-income tenants were out of work and unable to pay even their reduced rent. Meanwhile, inflation has driven up costs for all sorts of things. That created cash-flow problems for some of the nonprofits, who now want their lease rules changed so that they can keep more of the excess cash to pay off expenses.
Everyone agrees this is a good idea.
Jackie Tsou, a compliance officer at MOHCD, said it was pretty time consuming and cumbersome for the nonprofits to ask the supes to approve changes in the leases. So the Mayor's Office has introduced legislation that asks the supes to transfer that authority to MOHCD and the director of property.
That, Tsou said, would "reduce process time and simplify the process."
Which sounds like every statement out of the office of Mayor London Breed, state Senator Scott Wiener, and the Yimbys about housing policy.
Inerestingly, Tsou said that the legislation did not originate with the nonprofits, although many support it, but with the mayor.
Sup. Aaron Peskin noted that the lease deals Tsou was discussing would be negotiated and cleared entirely out of public sight. Board oversight, he said, "gives us a chance to see which projects are having cash-flow issues, and gives the public a little information." Sup. Myrna Melgar, who used to work for MOHED, said "this makes me nervous … I worry about the precedent this sets."
Peskin noted: "In the past, under different mayors, MOHCD decisions have been politicized….Affordable housers who played according to the mayor's rules were rewarded, and those who were more free thinking were punished.
"I saw Ed Lee do it, and it was wrong. I saw Willie Brown do it, and it was wrong. How do we solve that?"
Lydia Ely, deputy director of MOHCD, said the city attorney would be "the backstop."
Except that in this case the city attorney was appointed by, and is very close to, the mayor.
Sup. Dean Preston went further: "I need to say that the risks and reality of inappropriate interference with the work of MOHED is alive and well under this administration. If it's ever been worse then that really sucks.
"Between blocking affordable housing at 400 Divisadero, obstructing $74 million in land trust money, an eight-month delay in RFPs, directly for political reasons and political retaliation and ongoing threats to affordable housing providers… there are no controls in place."
Suffice to say, the three committee members were not convinced. So the item was continued a week, and will be heard again Monday/1. The meeting starts at 1:30.
The Planning Commission will hear Thursday/4 the latest version of a project at 450 O'Farrell that has a long history—and sends some clear messages about housing in the city.
The developer, Forge Development, initially proposed a fairly traditional 176-unit project with a mix of studios and one-, two- and three-bedroom units. That won planning approval.
Then Forge came back and said the lenders wouldn't finance the project, so a new version appeared: 316 units of high-end tech-worker dorms. As we noted at the time:
Think about that message. Forge had all of its entitlements and no "Nimby" opposition. But the determining factor on what gets built in San Francisco is not, by and large, community input or approval delays. It's international speculative capital deciding where the highest return is. And more housing for families (much less housing that's remotely affordable) doesn't seem to make the cut right now.
The Board of Supes was not at all happy about the plan, and when the Tenderloin Housing Clinic, which is typically very pro-housing, appealed, the supes overturned the Planning Commission approval.
The Fifth Church of Christ, Scientist, which would get a new church out of the deal, and Forge sued the city, but that went nowhere.
So now, as of March, Forge is back with a new version—this on looking a lot like the one that the planners initially approved. It's got 261 units of housing, with a mix of unit sizes. The tech dorms are gone.
Which means either (a) the financing was there all along, but the developer stood to make more of a profit with the tiny units or (b) the financing situation has changed in the past year.
There are no indications anywhere else in the marketplace that housing financing has become any easier.
A lesson here: Developers never, ever come forward with their best offer, and sometimes, instead of "killing housing," the supes can force a better project by rejecting a bad one.
Not saying this is perfect or even a good idea; the affordability level is pretty low, and putting a bunch of high-end housing in the Tenderloin seems like a recipe for displacement.
But it tells an important story about housing policy.
The Police Commission will discuss Wednesday/3 the state of the department's efforts to monitor offensive and racist communications among officers. This is a big deal in policing; in Antioch, 45 officers either sent or received racist texts between 20129 and 2022.
San Francisco now monitors all (or most) internal communications, and checks against a list of words that the department has flagged as offensive. According to a department report, only a tiny number have turned out to be a problem.
But the Department of Police Accountability says that there are problems with the way the department collects and screens the data. Among other things, the DPA found,
SFPD does not systematically track its reviews of the bias word list, increasing the risk that necessary updates do not occur …. [and] SFPD does not ensure that department-issued cell phones are enrolled in the monitoring system, increasing the risk it will not detect potentially biased text messages.
The commission will also hear, in closed session, a report on a lawsuit filed by David Cordero, who a jury found was falsely accused of assaulting a police officer, and according to his lawyers, brutalized by the cops after what turned out to be a pretty minor traffic accident.
My guess: This will lead to yet another expensive settlement, more tax dollars going to pay someone abused by SFPD. The total keeps rising.
That meeting starts at 5:30pm.