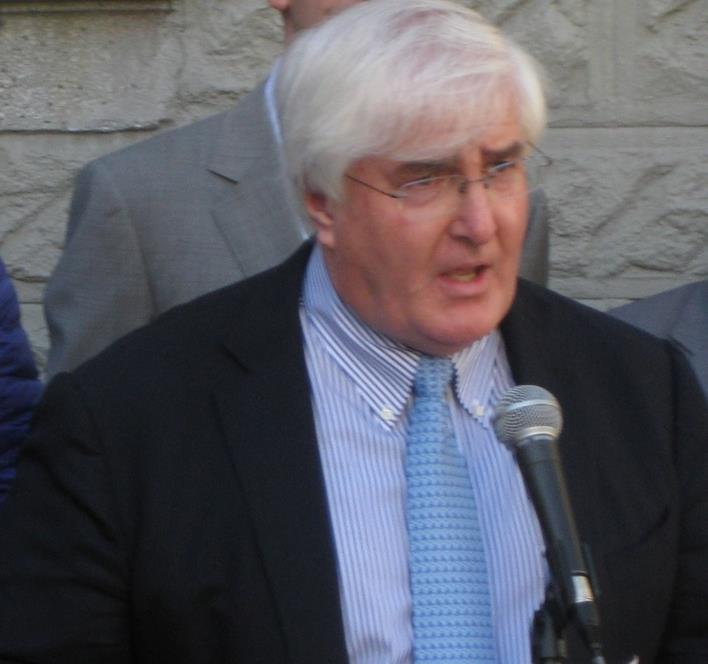 By Tim Redmond

MAY 12, 2014 — I suppose it was inevitable – we knew there would be at least one Independent Expenditure campaign against David Campos, and we knew that Ron Conway, the billionaire tech mogul and pal of Mayor Ed Lee, would probably get involved at some point.
But now there's an entirely new IE committee, called San Franciscans to Hold David Campos Accountable (listed headquarters – the law firm of Jim Sutton). The paperwork was filed last week, and so far, filings with the Secretary of State's Office show only on donor: Conway's wife, Gayle, who has contributed $49,000.
That's about enough for one last-minute hit mailing. But the reality is that this committee will have all the money that it needs.
Conway did a similar IE to attack Christina Olague in the District Five race in 2012. Then, as now, the mailers will probably play on Campos's vote against the mayor's effort to expel Sheriff Ross Mirkarimi – but the real agenda is much bigger. Conway and the mayor don't want Campos in Sacramento and don't want to see him advance in politics because he didn't support the Twitter Tax Break, demanded and EIR for the Google Buses, and talks about displacement in way that angers the tech community. (This blogger is at least completely honest in why some techies don't like Campos – it's about taxes, zoning, housing and other issues.)
If it were all about the Mirkarimi vote, then Conway and his cohorts would also be going after Sup. Jane Kim, who joined Campos in rejected the mayor's ouster attempt. But no: Kim is getting a free ride in D6. See, she supported the Twitter Tax break and voted for the Google Bus Program. Oh, and she worked with the mayor to get rid of Angela Chan – who is supporting Campos.
I don't know how this will play out. Campos has a lot of support in the local women's community (he has, for example, the endorsement of the SF Women's Political Committee).
). But I think it's another sign that the race is tightening up (even Randy Shaw, who is close to the mayor, seems to be leaning in the Campos direction).
It's fair to hold any elected official to account for his or her record, and the Mirkarimi vote was one in which Campos and Sup. David Chiu differed. There are plenty of other, and I don't think Conway's consultants will put out a piece attacking Campos for voting against the Google Bus Project – that's not a political winner.
But the bottom line is that a billionaire who once vowed to take San Francisco back from the progressives is dropping late money into what will be a nasty attack campaign. Be warned.