BY MARKE B.
PARTY RADAR Look, there are basically one million hundred thousand New Year's Eve shindigs vying for your champers-spattered coke dollars. But it ain't all about Eve — New Year's Day parties are where the truly fortitudinous shine. The real party champions are those whose fully empowered fat lady sings at least 24 hours after the balls drop.
Granted, some NYE parties on offer this year sound spectacular: an all-night pansexual techno romp at an abandoned Mission theater, a midnight "boy drop" at our favorite leather biker bar, an enormous-absolutely-enormous drag opening, sweet '60s 45rpm soul with the coolest kids around, hallucinatory marching band shenanigans, a quadruple balloon-drop mashup "sh!t show," artsy photo booth shenanigans with the lithe and fashionable, a dance-til-you-drop SF house legends DJ summit, a joyful-tearful lesbian farewell bash, a Detroit-flavored "Interstellar Discotech."
You could even go to this slutty gay thing, do I look like a judge to you, OMG I love Judge Judy so much.
Or hey, you might just chill out at a cool local bar until all those amateur poppers pop and then see where your insensibly-heeled dancing feet lead you. But hopefully that's well into the next day, because you're about to destroy several glitter-speckled Vibram soles at the following: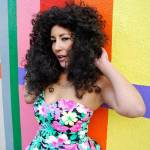 >> MORNING GLORY 
So totally not to be confused with that sober yoga morning rave phenom called Morning Gloryville — this would be the exact opposite of that. It's one the best parties of the year, throwing a bevy of underground disco, house, and surprise music guests behind the decks starting at 4am, and letting all dance floor heck break loose. With Chi Chi, Steve Fabus, Doc Sleep, CarrieOn Disco, M*J*R, Primo, Taco Tuesday, Jackie House, more. ATTN: There all now be a giant sheep shuttling dazed revelers from this party to Morning Glory, so watch out for the BAAAHS around 4am.
4am-9am, $10-$15. Beatbox, 314 11th St, SF. 
———–
>> BREAKFAST IN BED
Supperclub is closing its sleek, bed-bedecked Soma location, but its annual Breakfast in Bed extravaganza will live forever in our active imaginations. Reserve a bed and usher in the new year with a good ol'-fashioned puppy pile/pillow fight in negligee. With DJs David Harness, Danny Buddah Morales, Didje Kelly, Marija Dunn, so many more.
4am-10am, $15-$150. Supperclub, 657 Harrison, SF. 
————
>> BREAKFAST OF CHAMPIONS
You'll have a swingin' time at the Burner-centric maelstrom of smiles, styles, fun fur and fedoras. Mighty turns it all out in a marathon block party, with two huge street tents, two indoor dance floors, and a zillion DJs, including Anthony Mansfield, Derek Hena, Julius Papp, J-Boogie, errbody from Space Cowboys and Pink Mammoth soundcamps, literally errbody else. ALSO: Food Drive, so bring some cans.
6am-???,  $20. Mighty, 119 Utah, SF. 
————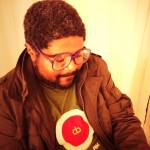 >> REVIVAL
This one's for the true dance music lover — DJ-producer Afrikan Sciences of the Bay's soulful, deep, intelligent powerhouse techno label Deepblak is coming to raise the spirits for 2015, with Silky from the UK, La's Blakkat, and our very own Conor. Can't tell you how excited I am for this one.
6am-2pm, $10-$20. F8, 1192 Folsom, SF.
https://soundcloud.com/down-by-retro/down-by-retro-11-searching-for
————-
>> FRESH AS A DAISY
Let's hope they're providing some Febreeze. Swanky basement thriller Monarch's post-NYE party looks cute as hell — no matter what it smells like. With revered old school yet oh-so-fresh-sounding DJ Three (he's a cutie), sweet duo Bells and Whistles, Jeno, Connor, and a bunch of funky peeps.
6am-2pm,  $20. Monarch, 101 Sixth St, SF.
————-
>>>> IF AT THIS POINT YOU FEEL ABSOLUTELY FILTHY, YOU CAN GO JUMP IN THE FRICKIN' OCEAN AT 11:30 WITH MANY OTHERS. <<<<
————
>> SUNSET NEW YEAR'S DAY
I have a surprising number of friends who have lost a shoe at the annual Sunset party. I'm assuming on the dance floor, but honestly no one remembers at this point. Could be anywhere. The party is that good. This time, the Sunset crew has a new location at Mezzanine, so there's a Payless down the street. With special guest Chicago house king Roy Davis, Jr. (playing an all acid house set!) and of course the beloved Sunset crew: Galen, Solar, J-Bird.
2pm-2am, $20. Mezzanine, 444 Jessie, SF.  
———–
>> BRASS TAX SUPPER OF SURVIVORS
Two adorably terrifying words: glitter cannon. That was the photobooth weapon of choice at this wonderfully oddball annual evening gathering of the Brass Tax crew, when whatever the cat dragged in gets its second-third-fourth wind on the dance floor. Tons of snacks! DJs MoPo, Peter Blick, JoeJoe, DingDong, and more provide the bonkers. Wrap up your party marathon with some sparkle.
4pm-2am, $5-$20. Public Works, 161 Erie, SF.  
———–
https://www.youtube.com/watch?v=0hu_re5QA_4
DANNY TENAGLIA
The hypnotic big-room house giant hits the gorgeous Audio for a marathon set that will have you ripping off your shirt and twirling a fan.
4pm-2am, $20. Audio, 316 11th St., SF.
————-
BONUS: If you're over, oh so over, downtown by morning, the Castro has two cute parties — this one and this one — that will show you a good time. Oh yes, there will be Jell-O shots.