Presenting more than 70 artists' films in nine programs over three days in 16mm, 35mm, and digital video, SF Cinematheque's annual experimental film festival CROSSROADS 2016, may feel a bit intimidating at first glance. So here are a handful of must-see screenings this weekend (April 1-3) at the Mission District's Victoria Theatre.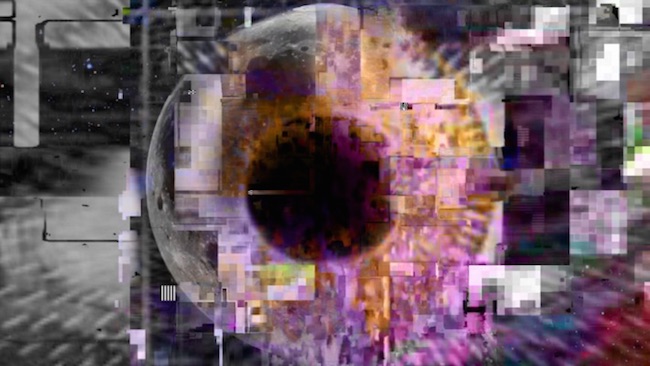 Opening night's program 1 on Friday, April 1 at 7pm is most definitely the program not to be missed. Kicking things off is a beautiful, 10-minute, 16mm-projected, superimposed collage The Liquid Casket / Wilderness Of Mirrors by Bay Area filmmaker Paul Clipson.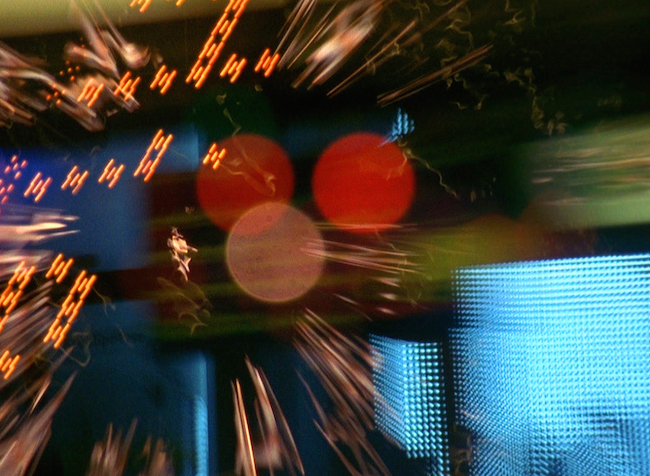 Similar to his glorious feature film Hypnosis Display, which premiered at last year's CROSSROADS with live accompaniment by Portland-based musician Grouper, this spinning little ditty psychedelically flips and flops its way through abstractions of London, Leeds, Glasgow, and San Francisco. With an eerie score by Australian musician Lawrence English, you'll be left wanting more, often a rare feat in experimental cinema. The filmmaker will be attending in person.

Part of the same program on April 1 at 7pm is the Bay Area premiere of Simon Liu's breathtaking new 14-minute film, Harbour City. Presented with a live soundtrack by Warren Ng of Somnambulists, this kaleidoscope showpiece is a dual-projected 16mm pilgrimage through the vibrant streets of Hong Kong. As it inverts and superimposes its comforting and colorful images of family dinners and massage parlors, one may find some similarities with the quietest moments of Wong Kar-wai and Hou Hsiao-hsien reverberating through their blood.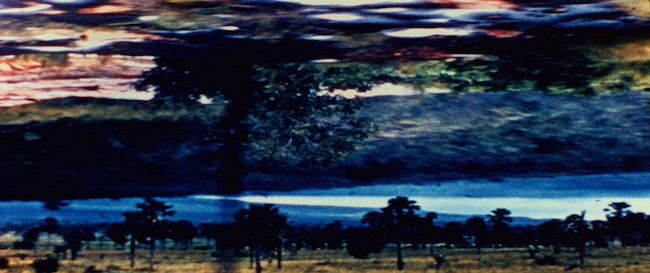 CROSSROADS Programmer Steve Polta correctly mirrored the Toronto Film Festival Wavelengths' curator Andréa Picard by placing Daïchi Saïto's 19-minute hallucinogenic, mind-melter Engram of Returning as the final film of its best program. Projected in widescreen 35mm cinemascope, this amalgamation of fluctuating flashes of the "forces of nature" are combined with a throbbing, guttural score by Montreal-based musician Jason Sharp. Do whatever it takes to see this on a big, loud screen. Also screens as part of the opening night program 1 at 7pm.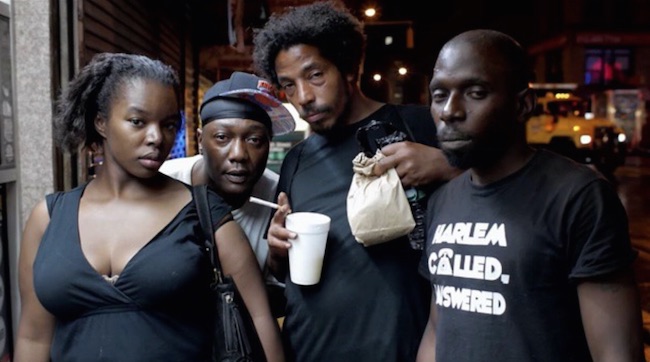 Easily one of the most viscerally affecting documentaries of last year, filmmaker Khalik Allah's Field Niggas masterfully documents his Harlem neighborhood of 125th Street and Lexington Avenue with penetrating honesty. Similar to Charles Burnett's Killer of Sheep (1978), this immersive documentary places its audience among a group of humans struggling to survive in America. These heartbreaking first hand experiences are accompanied with an asynchronous soundtrack, often while the subjects drown themselves in K2 (a devastating synthetic marijuana), giving the film an otherly world feeling. Allah's haunting cinematic style makes this gloriously shot 60-minute digital video odyssey the most important film of the entire festival. Screens in opening night's program 2, Friday, April 1 at 9pm.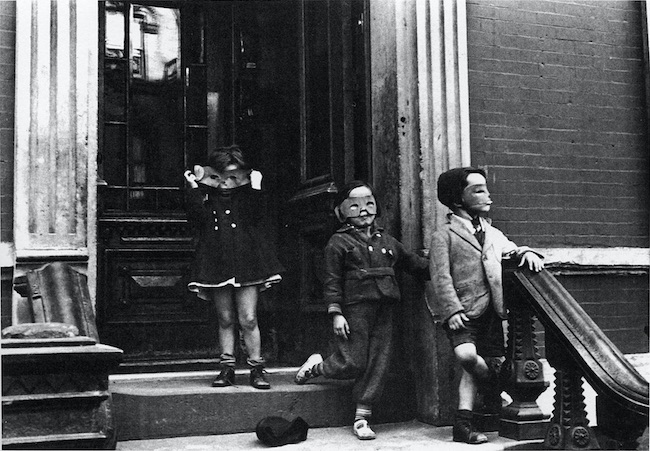 Preceding Field Niggas is the 16-minute revelatory documentary In the Street (1948). It's co-directed by the now-legendary street photographer Helen Leavitt along with Janice Loeb and James Agee, who would later write the screenplay for Charles Laughton's landmark surreal horror-noir The Night of the Hunter (1955). This truly soft and humble account of Harlem residents' daily life not only feels like the inspiration for Shirley Clarke's Cool World (1963) and David Gordon Green's George Washington (2000), it is the actual film that inspired filmmakers Ken Jacobs and the Safdie Brothers' entire careers. This rare 16mm silent screening will undoubtedly raise the notion that it perhaps should be ranked alongside the most important cinéma vérité films ever made. Screens in Opening night's program 2, Friday, April 1 at 9pm.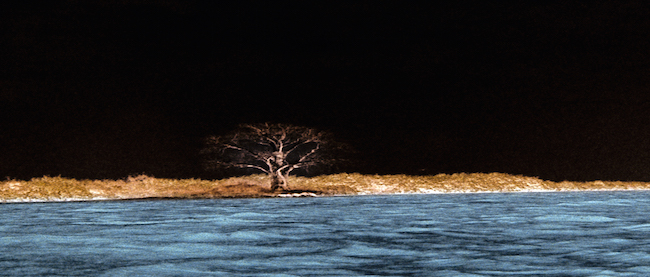 Sporting the most horrific soundtrack of the festival is Emmanuel Lefrant's monolithic 12-minute film Le Pays Dévasté (The Devastated Land). Presenting inverted imagery of our natural world, screened in widescreen 35mm cinemascope, and perfectly contrasting it with psychotically strobing footage of our geo-illogical manufactured landscapes, one hopes that this Paris-based filmmaker finds a way to construct an even longer voyage through our devastated yet fantastic planet. Screens in program 3, Saturday, April 2 at 1:00pm.
What would an experimental film festival be without a Ben Rivers extravaganza? While his latest feature film (shot in the depths of Morocco) is unfortunately not being presented at this year's CROSSROADS, his surreal 20-minute "making of" Oliver Laxe's sci-fi epic The Mimosas is screening and is entitled A Distant Episode.

If more filmmakers would realize that they could capture "behind the scenes" footage in hypnotic, cinéma vérité fashion and combine it with a supernatural soundtrack, perhaps the sequences would not be relegated to unnecessary bonus features on outdated media. A truly, enticing appetizer that will make you salivate for Rivers' fascinating feature The Sky Trembles and the Earth is Afraid and the Two Eyes Are Not Brothers, which will hopefully screen in San Francisco soon. A Distant Episode screens as part of Program 3, on Saturday, April 2 at 1pm.
CROSSROADS 2016
April 1-3, 2016
Victoria Theatre, SF.
www.sfcinematheque.org
San Francisco Cinematheque CROSSROADS 2016 Film Festival Trailer from San Francisco Cinematheque.
Jesse Hawthorne Ficks is the Film History Coordinator at the Academy of Art University in San Francisco and curates/hosts the MiDNiTES FOR MANiACS series at the Castro Movie Theatre. The series emphasizes 16mm and 35mm prints around North America exploring underrated and overlooked cinema in a neo-sincere manner.