SCREEN GRABS The 39th Annual Mill Valley Film Festival came to a close this weekend and showcased one of the best lineups of upcoming films in recent Bay Area festival history. What follows is a spoiler-free checklist to use these coming months of seven must-see spectacles. 
1) Barry Jenkins' Moonlight (USA)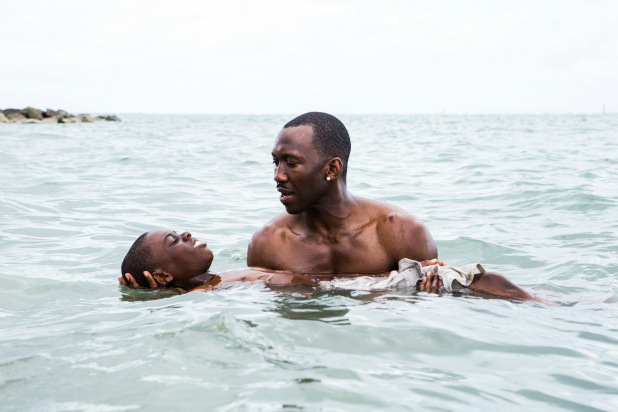 The director's striking debut feature Medicine For Melancholy (2008) was a mumblecore masterpiece that perfectly captured the intricacies of Hipster gentrification within the Bay Area. Eight years later, director Barry Jenkins is back with Moonlight, easily one of the most powerful character studies of 2016. Reminiscent in many ways to Jane Campion's An Angel at My Table (1990), this unique story of Chiron, a young man growing up in a depressed area of Miami, takes its time to capture the minor moments of childhood that end up defining adulthood. James Laxton's striking camerawork is consistently floating around the character of Chiron, as if it were attempting to get closer to its protagonist. The entire cast of the film give remarkably moving performances and prove that Jenkins' hard work on every frame of this microcosm was well worth the wait. Moonlight is a lyrical film. Moonlight is a haunting experience. Moonlight is a movie that you will never forget. MVFF39 AUDIENCE FAVORITE US CINEMA GOLD. Now playing in Bay Area Theaters.
2) Damien Chazelle's La La Land (USA)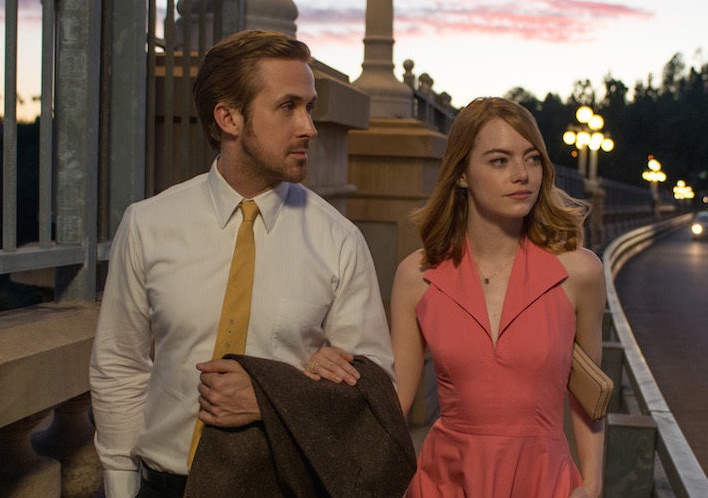 The follow up to the director's Oscar winning debut Whiplash (2014) delivers another explosive pitch to the musical genre. Inspired by Jacques Demy's 1960s realistic musicals (Umbrellas of Cherbourg, The Young Girls of Rochefort) and sporting two remarkable performances by two of Hollywood's most off-beat superstars: Emma Stone and Ryan Gosling, La La Land is quite a beguiling accomplishment. Anyone who loves classic cinema (Casablanca, City Lights, The Bandwagon) will be swept up in this Woody Allen-esque ode to the city of Los Angeles and its genuine love of movies. The bold camerawork by Linus Sandgren (American Hustle, Joy) is often mind blowing while the elaborate musical numbers have the power to change some young lives. Both Stone (playing an aspiring actress) and Gosling (an aspiring Jazz musician) seem to be mirroring their own — as well as Chazelle's — dedication and obsessive passion towards creating art. Just warning you, this one may hit a little too close to home. Opens December 09, 2016 in Bay Area Theaters.   
3) Pedro Almodóvar's Julieta (Spain)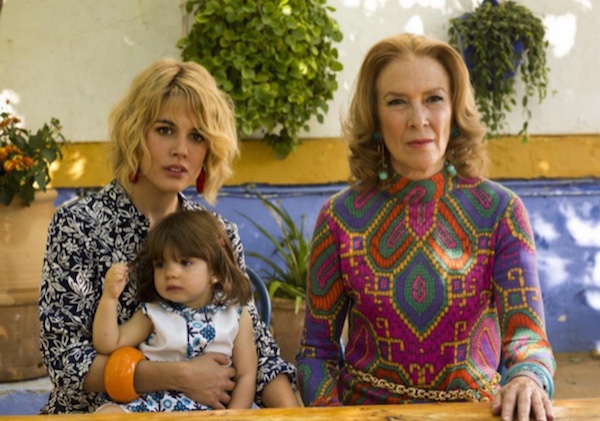 Zigzagging through memories and melodrama of a broken family is familiar terrain for the director Pedro Almodóvar (All About My Mother, Volver) but much like the sophisticated transition that Canadian "enfant terrible" David Cronenberg has made this past decade (A History of Violence, Cosmopolis), Almodóvar's nineteenth feature Julieta is Almodóvar at his most perfected. Based on Canadian writer Alice Munro's short stories, the movie features Spanish TV star Adriana Ugarte grabbing the Hitchcockian title role with guts and beauty. (She may very well be Almodovar's new muse.) Do what you can to stay away from plot spoilers but keep an eye out for Almodóvar regular Rossy de Palma who gives a stunning Mrs. Danvers-esque performance as the family's maid. Opens December 21, 2016 in Bay Area Theaters.
4) Kelly Reichardt's Certain Women (USA)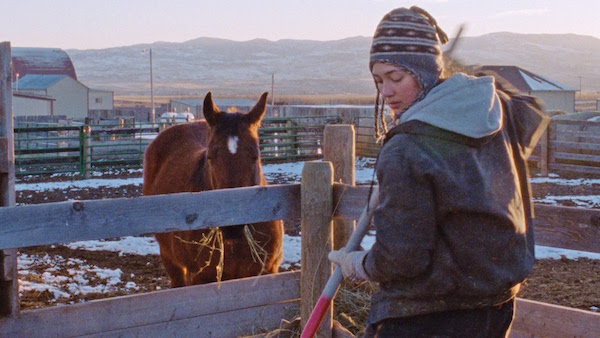 Kelly Reichardt has created yet another nuanced and poignant masterpiece, this time based on Montana writer Maile Meloy's short stories. Certain Women weaves together four reserved women's lives in Livingston, Montana. While this may not sound like the kind of film that could climb its way into your innermost belly and set up a campfire, that is exactly what this revelatory film did for me. The film stars Laura Dern as a lovelorn lawyer, Michelle Williams as a persistently petulant, progressive parent, and Kristen Stewart as an obliviously motivated, workaholic 20-something. But it's astounding newcomer Lily Gladstone who humbly steals the heart of this show, as a hard-working, wistful rancher. I must say that the simple act of watching someone riding their horse has never been such a romantic experience. Some may misinterpret this film as boring. But like all of her previous treasures — Old Joy (2006), Wendy & Lucy (2008), Meek's Cutoff (2010), Night Moves (2013) — Kelly Reichardt's empathy (not sympathy) towards her aimless characters combined with an understanding of classic American cinema is boundless. Stay open to (or revisit) her very particular brand of stoic yearnings. Filmmakers like her do not come around very often. Now playing at the Embarcadero Center Cinemas.
5) Paul Verhoeven's Elle (France)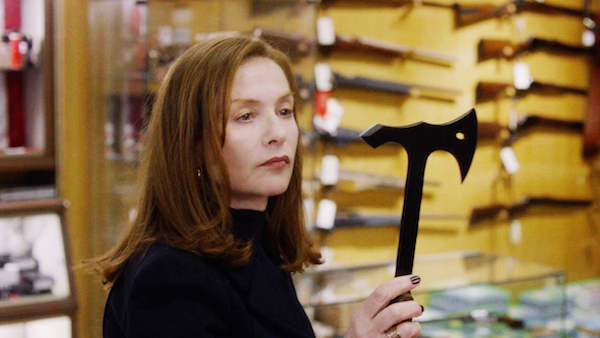 At the age of 78, Dutch provocateur Paul Verhoeven has made the most audacious film of 2016. Showcasing yet another jaw-dropping performance by Isabelle Huppert, this button-pushing psychosexual drama has more layers to it than a red velvet cake. Based on Philippe Djian's novel Oh… (2012) and combining Ida Lupino's Outrage (1950) and Abel Ferrara's Ms. 45 (1981) this exploration into the life and times of a female video game designer had audience members aghast from the opening shot. Each and every character is a mysterious entity, riddled with a grotesque yet alluring affliction. I can boldly say that Baudelairian cinema (finding the "beauty in the monstrosity of life") is alive and well. Not only is this Paul Verhoeven's greatest film, it is a stunning climax and perhaps culmination from the auteur who has given us such maligned and misunderstood films such as RoboCop (1987), Basic Instinct (1992), Showgirls (1995) and Starship Troopers (1997). Opens November 18 in Bay Area Theaters.
6) Jeff Nichols' Loving (USA)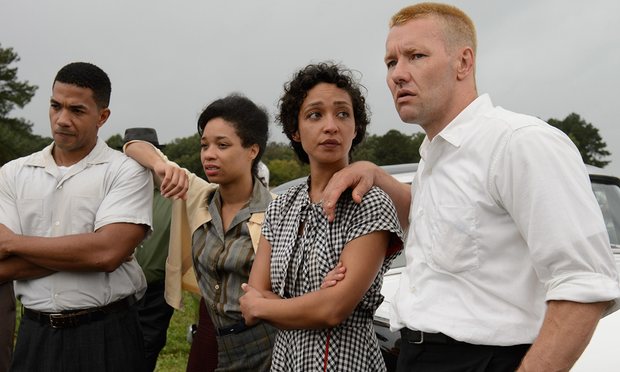 Indie darling Jeff Nichols has been on quite a roll. Starting with the superb sibling rivalry-centered Shotgun Stories in 2007, he has swiftly become one of the era's strongest Americana storytellers. His apocalyptic allegory of Take Shelter (2011), and the growing pains of becoming a man in Mud (2012) have led us to 2016, a year that Nichols has released two films: the first being the truly wondrous, Spielberg-esque Midnight Special and the second being Loving, based on the true story of the 1967 US Supreme Court interracial marriage case. This period piece takes the vocabulary of Terrence Malick (Badlands, Days of Heaven) and allows his powerhouse actors Joel Edgerton (channelling Heath Ledger ala Brokeback Mountain) and the vigorous Ruth Negga to reach genuine and subtle inevitability. Do not dismiss this as just another Oscar bait release. The subject matter is not only relevant 50 years later, so is its heart felt filmmaking. MVFF39 AUDIENCE FAVORITE US CINEMA SiLVER. Opens November 4 in Bay Area Theaters.
7) Park Chan-wook's The Handmaiden (South Korea)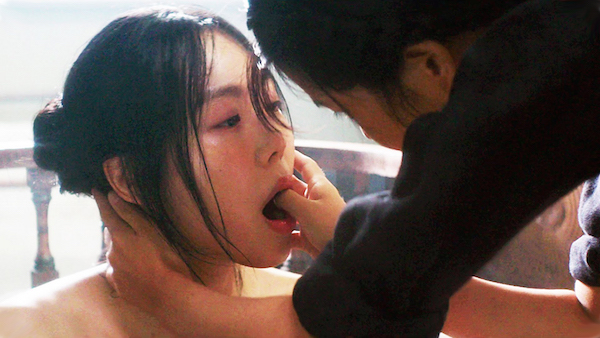 Erotic cinema is a rare treat these days it seems. And who would have guessed that South Korean badboy Park Chan-wook (JSA, Oldboy, Stoker) would adapt Welsh writer Sarah Waters' book Fingersmith (2002) into the year's most arousing film. Changing the setting from the novel's Victorian era (mid-1800s) to a Japanese occupied Korea in the 1930s, this sumptuous tale twists and turns through an array of petty thieves and upperclass women. The film combines the atrocities that the Japanese imposed on Korean culture, a hypnotic level of seductive, explicit lovemaking and an almost Lubitsch-ian sense of social class humor; audiences will probably be at odds with one another throughout the entire film. Not since the fist fight that broke out at Cannes during David Cronenberg's A History of Violence (2005) have I experienced such a bipolar reaction from its viewers. While many seemed to laugh uncomfortably and/or uncontrollably at many scenes in The Handmaiden, Park's exquisitely structured story would then catch those same viewers off guard and start a whole new train of thought for the next chapter. Longtime cinematographer Chung Chung-hoon has concocted a stunning vocabulary of isolation and longing within each sequence and I look forward to revisiting this dissonantly beautiful, sweeping epic as soon as possible. Now playing in Bay Area theaters.
Jesse Hawthorne Ficks is the Film History Coordinator at the Academy of Art University in San Francisco and curates/hosts the MiDNiTES FOR MANiACS series at the Castro & Roxie Theater. He is a member of the San Francisco Critics Circle and writes film festival reviews for 48hills & Fandor.