Sup. London Breed, who ran to her left in November, demonstrated very different political leanings yesterday with one of the most important roles of the board president: committee assignments.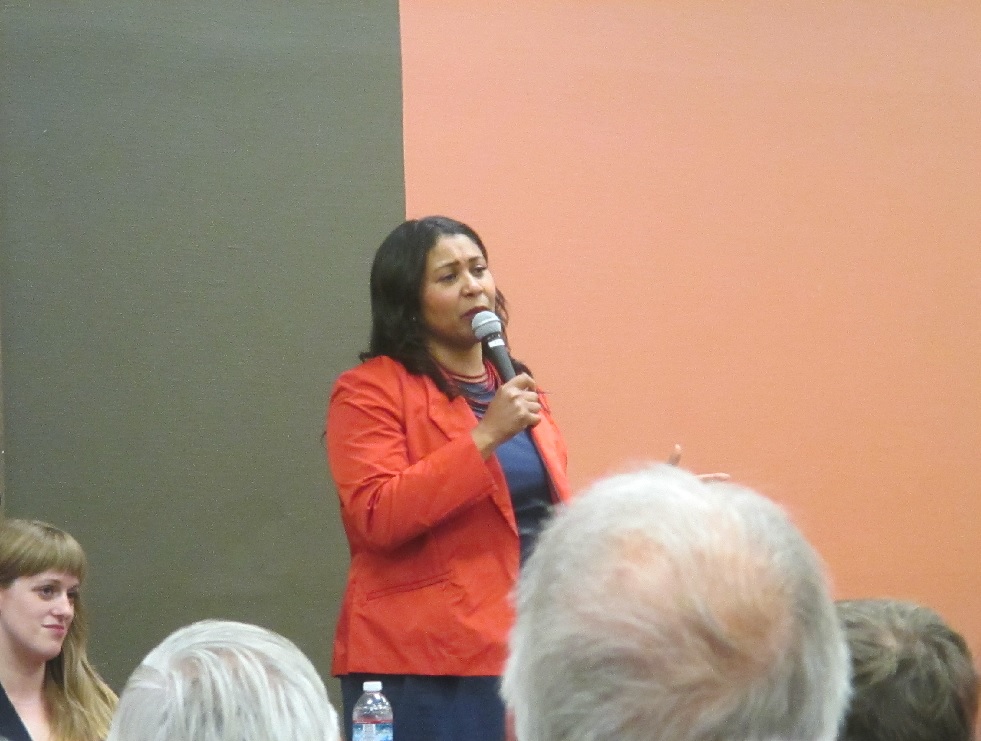 The two most influential committees – Land Use and Budget – both have a conservative majority. Sup. Mark Farrell, almost certainly the most conservative – and one of the most pro-development – members of the board will chair Land Use. He will be joined by another conservative, Katy Tang, and Aaron Peskin will be the lone progressive on the panel.
The Budget and Finance Committee will be chaired by Malia Cohen. The Examiner reports that Cohen is thinking about running for state Board of Equalization, a job for which she has only the thinnest possible qualifications, and a stint framing the city's budget could help her.
And, of course, Breed and Cohen are close friends and allies.
But Cohen is still something of an odd choice, since the Budget Committee does a huge amount of work, including holding a series of long, complex hearings with many hours of testimony, and Cohen has made clear repeatedly her impatience with long hearings. She's told members of the public in past hearings that "we all want to get out of here" and I am not so sure how that's going to work out with this critical job.
The other two members of Budget and Finance will be Norman Yee, who generally votes with the progressives, and Katy Tang, one of the most conservative, anti-tax supervisors.
The two members who will join the panel in March for the budget process are Jane Kim and Jeff Sheehy.
Breed also named Cohen to head a special select committee to "investigate potential federal funding and policy changes and, working with city departments and other leaders, help plan San Francisco's defense of our values, diverse communities, and funding priorities."
That's a fine idea – the feds are almost certain to cut hundreds of millions of dollars in spending that the city relies on – but the mandate of the committee is already limited.
Breed talks about "funding priorities," which is a code word for cuts – gee, some things are more important than others, so those others may have to go. There's nothing about the need to raise more money to make up for the federal reductions.
The other members of that select committee are Sheehy and Sandra Lee Fewer.
It's alarming to think that Land Use will be dominated by the two most conservative supervisors, Farrell and Tang.
Jane Kim will chair Government Audit and Oversight, with Aaron Peskin as vice-chair and Breed as the third member. So that committee will be able to stir up some shit. Hillary Ronen chairs Public Safety and Neighborhood Services, and Sheehy and Fewer are the other members, so progressive legislation will have a chance there.
But overall, Breed has done what some of us expected: She's given power to the moderates and conservatives. Some, like Peskin, are being nice about it, but in a time when the city is going to be under attack in a way that we haven't seen in a generation or more, she's putting the people least likely to lead the anti-Trump fight in charge of the committees where that is most likely going to have to happen.
That is not consistent with the politics of the voters of District Five. But she won another four-year term saying she was a friend of tenants and the progressive agenda, and now we see the results.