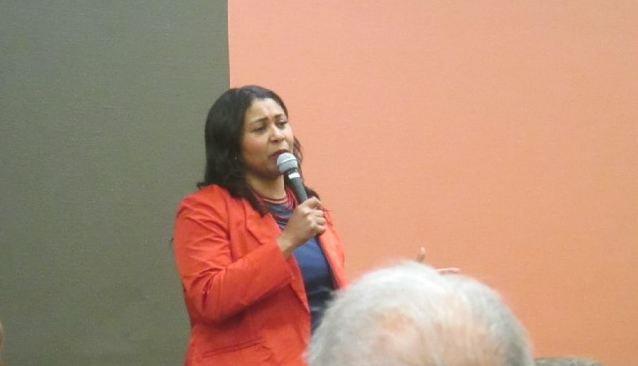 The Board of Supes Land Use and Transportation Committee heard Board President London Breed's plan to change affordable housing levels in the Divisidero St. neighborhood April 3, and the discussion showed just how much of a giveaway to developers the plan is.
The legislation is also the first salvo in the coming battle over how much developers should be forced to pay for affordable housing.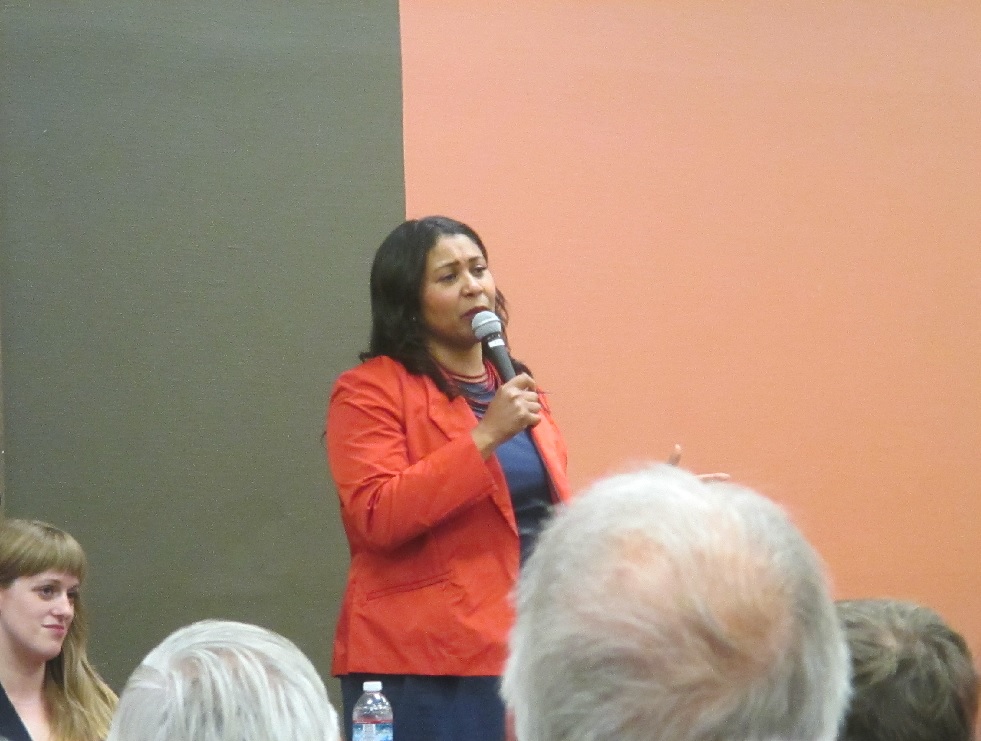 Breed created a new, upzoned area around Divis from O'Farrell to Haight in 2015, allowing for much greater density in what is now called a Neighborhood Commercial Transit District.
Greater density, of course, means higher profits for developers, and in the past, the city has tried to capture some of that extra money by demanding more affordable housing in exchange.
Breed said that she was going to mandate "the highest affordable housing requirements ever" and included versions of that claim in her campaign literature last fall.
So here's what her bill actually does:
In requires that all buildings in the district that take advantage of the greater density – and thus include a lot more units in the same space – include 23 percent of below-market-rate housing on site.
Six percent of the units would go to people the city typically considers low-income – those who make less than 55 percent of Area Median Income. That's a family of four with about $51,000 a year income.
Eight percent of the units would be priced for households that earn 120 percent of AMI, or about $129,000 a year. Nine percent would be "affordable" to households earning 140 percent of AMI, or about $150,000 a year.
In other words, 17 percent of all the affordable units would be priced at levels that people earning more than $100,000 a year can pay.
As Sup. Aaron Peskin pointed out, for 15 years, the city has based its affordability requirements on the idea that "affordable" meant low- and moderate-income housing. The rules always required from 12 to 15 percent of new market-rate housing to include low-income units. When requirements for middle-class housing were added, they were put on top of that 15 percent.
Breed's legislation for Divis, like her citywide housing plan, takes affordable units away from the lower-income people and gives them to higher wage earners.
"This is a fundamental change in the levels at which the city provides affordable housing," Peskin said. "It represents a major departure from a decade and a half of city policy."
Breed spoke of people she knows who are working-class – a bus driver, a retired city employee – who make just a bit too much income to qualify for the 55 percent AMI housing. She said the city needs middle-class housing too – and that "there are a lot of other sources" of funding for low-income housing.
But Peskin noted that "there are vast differences between people who barely don't qualify at 55 percent and adding up to 140 percent."
One of those differences, as Dean Preston, a tenant lawyer who challenged Breed last fall, noted, is that burden on the developer. Let's assume these are rental units that could be priced at $4,000 a month. Longstanding federal policy puts "affordable" housing at 30 percent of a person's income. So if some of the units have to be rented to people who make $51,000 a year – and thus can afford $1,275 a month in rent – the developer is on the hook for what amounts to a $32,700 a year subsidy.
But if those units only have to be affordable to someone who makes 140 percent of AMI, and can thus afford $3,700 a month rent, the subsidy is only $3,600 a year. That's a huge savings for the developer.
"You don't see a chamber full of developers here saying this is too much of a burden," Preston said. "What Breed suggests is tripling the rents that those folks will pay and adding to the profits of developers."
Quintin Mecke, who lives in the neighborhood, noted that the decision to pick 120 and 140 percent "is housing policy by anecdote. They are random numbers." He suggested that the supes could go to an Irish pub and throw darts at the wall and get the same sorts of numbers.
Why, for example, is there no housing for people at 75 percent of AMI – which might include the bud driver and the retired worker Breed talks about? Why the big jump from 55 to 140 (which puts rents very close to market rate and requires very little from the developers?)
Then there's the interesting data on neighborhood – not citywide – median incomes. In the Haight, planning staffers told the supes, median family income is about $157,000. But in the Western Addition, where these projects would go, the median is $58,000 – right in that 55 percent AMI range.
The larger context, of course, is that the supes are debating right now citywide rules for affordable housing levels – and even the more conservative members of the committee – Sups. Mark Farrell and Katy Tang – questioned why Breed wants to do a "one-off" and change the rules for just this one district.
Of course, no housing discussion would be complete without the Yimbys, and in this case, Laura Clark of Yimby Action demanded more upzoning and said the city needs to get rid of "the historically racist institution of single-family housing."
That's quite a claim. There's no question that the post-War American suburbs were often racially exclusive, sometimes even legally so, and populated almost entirely by white people. And the single-family houses built in the Sunset in the 1940s by Henry Doelger were used for intra-city white flight – Irish families, for example, fled the Mission and the Castro and moved into those houses.
But today, the district with the largest concentration of single-family homes is the Bayview. Most of those houses were built for, and sold to, African Americans. The second largest single-family district is probably the Excelsior, which is a largely non-white district.
And in the Sunset and Richmond, many of those single-family houses are now occupied by Asian families.
So I'm not so sure that racism is the right way to critique single-family housing in San Francisco. Maybe I'm wrong. But the Yimbys aren't always limited by facts.