PARTY RADAR Festivals seem so uncool right now. Those not suffering from Coachella post-partum depression (or simply Coachella fatigue), surely experienced the Fyre Festival rush of schadenfreude — and then came that horrid, misogynist Hard Fest trailer. And don't let's even talk about the White Party video, which actually made my gay testicles crawl up into my gay stomach in terror. I think the White Party video promo made me straight.   
OK, OK, those are just giant fests — luckily in SF we've got our own twist. Having just come off of the super-fun Unabridged Series, we've got two more exquisitely idiosyncratic fests happening this weekend — and then one big street party that feels like freaky SF all wrapped up in one glowing funfur ball.
First up, for fans — i.e. us — of more underground local electronic sounds, in the vein of the incredible flowering of queer, brown noise coming out of Oakland: The Janus Sequence (Thu/5-Sat/6, various venues), put on by The Chase crew fills both sides of the Bay with music from incredible locals like Maria Minerva, Russell E.L. Butler, the Creatrix, BlakeBlakeBlake, Piano Rain, and more. 
Also this weekend, the huge, technologically wowing Gray Area Festival (Thu/4-Mon/8, Gray Area, SF), full of interesting speakers, super-cool local musicmakers, and "auditory painting and sculptural soundscapes" — oh yes, and dancing, too!
Sunday sees that wackadoodle SF tradition that now announces the approach of the summer season (especially since the big Sunset Season Opener keeps getting rained out). Yep, throw on a towering hat or what-have-you and head to the How Weird Street Faire (Sun/7) The theme, of course, is "the Summer of Weird" — and it'll be worth flipping off all the gawkers to spend a day downtown in the sunshine wandering among a dozen soundstages, sampling tons of local dance music talent. This is the 18th annual How Weird, holy spaceballs.
FRIDAY, MAY 5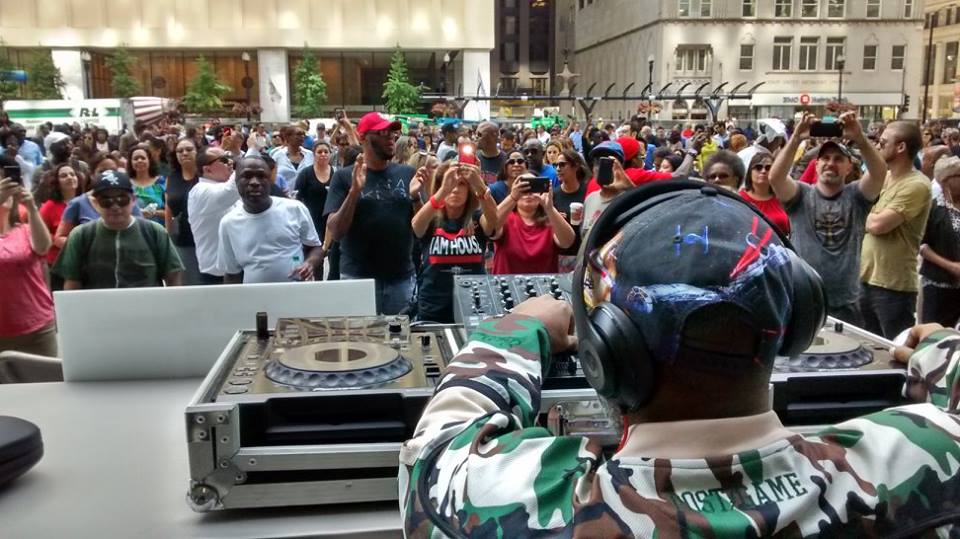 PAUL JOHNSON The Brouhaha parties are holding my interest with the interesting range of their bookings: Here's one with a Chicago house master that also features bouncy, post-minimal techno Berlin-via-Yorkshire player Youandewan. Fri/5, 10pm-4am, $15-$20. F8, SF. Tickets and more info here. 
MAXXI SOUNDSYSTEM It's been a minute since the singular house producer from Brighton washed up gleaming on our shores, but I've immensely enjoyed his previous visits. It'll be interesting to hear him within the Great Northern club's Art Deco confines. Fri/5, 9:30-3am, $10-$20. Great Northern, SF. Tickets and more info here. 
CINCO DE MAYO AT OASIS Ditch the sombreros please — and come party with some real Mexican-descended talent! The queer Chicanx will be fluffing their drag plumage at this celebration, with Juanita More, Dulce de Leche, DJ Taco Tuesday, Chef Corey Amenta, and many more. Fri/5, 10pm-3am, $10-$15. Oasis, SF. Tickets and more info here.  
VAGUE TERRAIN No need to imagine an "anything goes" electronic party format, it's here, and it's vague. DJs CZ, YNV, and Elexos Park throw all genre and boundary rules out the window for this new party and focus on building an immersive experience, rather than ride any styles. Fri/5, 9pm, $5. Underground SF. More info here. 
DESPERATE LIVING Queer punk rock night with live band (Aye Nako from LA) and crazy drag! Fri/5, 10pm-4am, $10. The Stud, SF. More info here. 
"IN THE SPRINGTIME OF HIS VOODOO" Former SF nightlife stalwart Nathan Rapport is back with a new art show that tackles "small, insular moments of intimacy and human tenderness." The opening party at Strut — the gay health center formerly known as Magnet, which has been hosting lively events — will be full of familiar faces. Fri/5, 8pm-10pm, free. More info here.
SATURDAY, MAY 6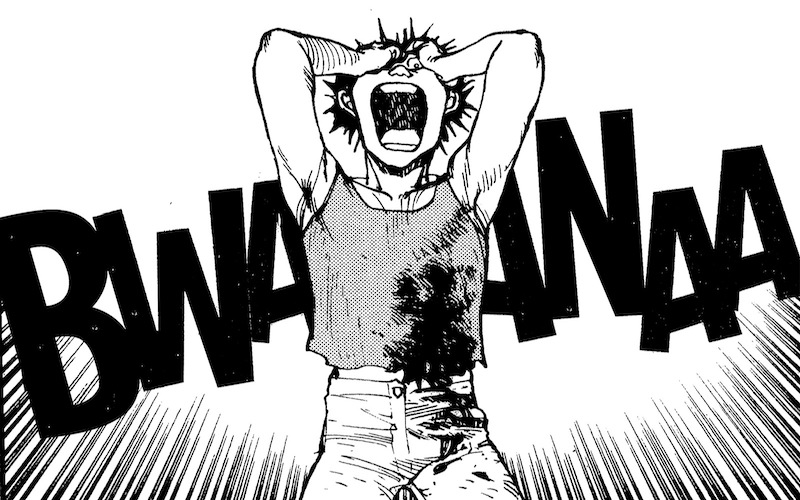 BWANA I've followed this Torontonian ever since he was a young'un putting out ace, footwork-ready tracks. Now he's all cute with ironic athleticwear and a fun, devil-may-care DJ style that heats up the floor with deep sounds and oddball moments. At the Lights own Low party with Dauwd. Sat/6, 10pm-3:30am, $12-$18. Monarch, SF. Tickets and more info here.   
HARD FRENCH It's the second-to-last one of these – -and I am crying already. Join dozens of cuties on the El Rio patio for a queer soul party like no other. Quick! With special guest Vin Sol. Sat/6, 2pm-8pm, $10. El Rio, SF. More info here. 
POWERBLOUSE Every month, legendary SF drag goddesses Juanita More and Glamamore pick one drag newbie and give them the makeover of their dreams! Then they have to strut their stuff to a challenging number — all for charity. This month: politico Tom Temprano. Music by DJ Rolo. Sat/6, 10pm-2am, $5. Powerhouse, SF. More info here. 
CLUB LEISURE: MORRISSEY NIGHT It's Cinco de Morrissey! The monthly Britpop club plays plenty of the royal Moz, plus '90s indie, mod, new wave, post-punk, glam rock, madchester, and '60s soul. There's a Britpop karaoke room! Sat/6, 10pm-3am, $5-$10. Cat Club, SF. Tickets and more info here.  
GO BANG! My favorite monthly disco party salutes one of the iconic founders of house, Chicago DJ Ron Hardy, with tributes from DJs Dru Deep and the Redux DJs. Atomic Dancefloor Disco Action! Sat/6, 9pm-3am, $5-$10. The Stud, SF. Tickets and more info here.