PARTY RADAR I've got a horn and I'm gonna toot it! I've loved covering SF nightlife, starting way back as an imaginary, omnipresent, somewhat baffling drag queen gossip columnist named Kika YoAss in the mid-1990s, for a little startup called Citysearch. (Twenty years later, Kika came to life, thanks to the magic of Juanita More and Glamamore at their monthly drag makeover party Powerblouse. Never forget!)
Somewhere in the 2000s, I moved to the Bay Guardian with a wee little column called Super Ego, which was weekly when I wasn't too hungover. Lovey, I can't even understand half the stuff I wrote back then—but I'm excited to announce that we've finally restored a huge portion of the Bay Guardian online archives, including my nightlife musings from 2005-2014.
So if you're a music scholar looking to see what DJs came through SF back in the heyday of French Touch, minimal house, and hardcore electro (the Bush years were very dark)—or just curious about why I would dedicate an entire column to a product called Ejaculoid, then dive right in: here's a pair of goggles, and good luck with all those MySpace references.
You'll also find interviews with Dolly Parton, Joan Rivers (I called her from a port-A-Potty at Folsom Street Fair), Sandra Bernhard, and Madame (yes, the puppet), plus others like Mary Anne Hobbs, Mr. Scruff, Greg Wilson, Amon Tobin, The Martinez Brothers, Buraka Som Sistema, Pete Tong, Guy Gerber, A Tribe Called Red, Le1f, and even, gasp, Tiësto and Kaskade (both charmingly and surprisingly humble). And of course a billion, zillion locals I adore.
And that's not even mentioning Na Nach Techno and EpiscoDisco! So if you like my stuff, you just might like more of my stuff. Grazie mille for reading, always. Anyways! 
PARTIES OF NOTE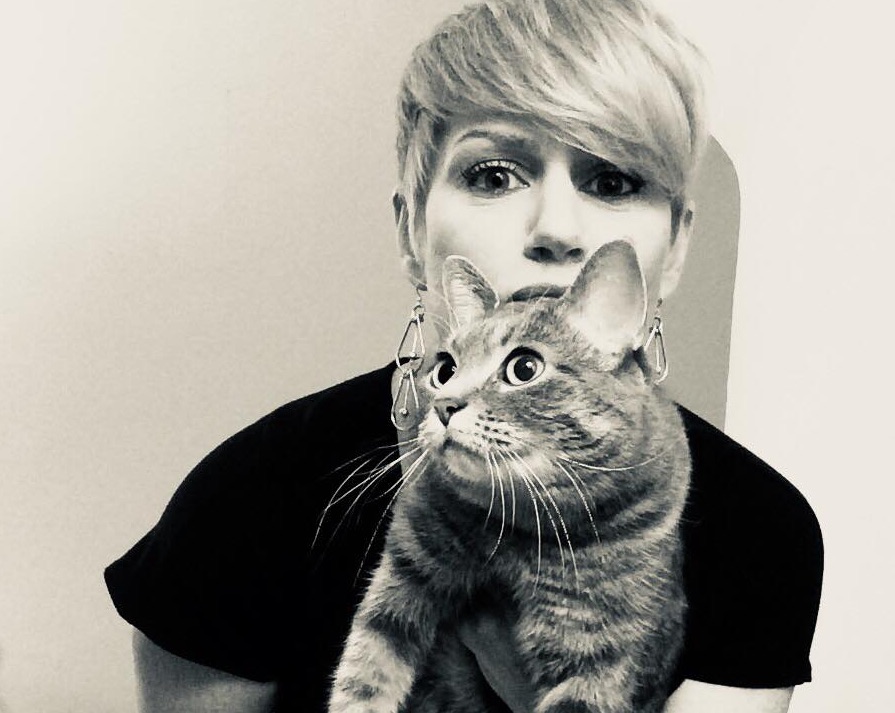 THU/22 TANYA LEIGH Minneapolis rave scene represent! This ace DJ has been on it since 1998 (she was part of the longtime duo Complicit) and is coming in to the Konstruct party to drop some dope, deep Midwest bombs. 10pm-2am, $5. Underground, SF. More info here. 
THU/22 CLUB BEAUTIFUL: SCIENCE FAIR "HYPOTHESIS: If seven drag performers and one DJ come together at the Elbo Room to perform science experiments on stage, then nothing really ever happened at all." Finally, the Schroedinger's Cat of Gender Illusion. 9pm-2am, $10. Elbo Room, SF. More info here.   
THU/22 PHYSICAL THERAPY The head honcho of the Allergy Season "is known for a constantly shifting and abstracted take on club music, from bongo-infused techno to breakbeat science." Joined by Miagma, Dionysian Mysteries, and Birch Koolman for the new Boomtown party. 10pm-2am, $5. The Stud, SF. More info here. 
FRI/23 ESCORT The multi-member disco orchestra combined retro glitz with new attitude and stormed the cub scene of the late 00s with big city aplomb and "Cocaine Blues." Now Escort's back and ready to roll you round like roller skates. 9pm-1am, $15-$17. Rickshaw Stop, SF. More info here. 
FRI/23 GREG WILSON An absolute legend who gets me right in the feels every time. The first DJ to mix live on British TV in the 1970s, who later came roaring back with an incredible slew of disco edits (and his patented reel-to-reel effects machine). Essential. 9:30pm-3am, $10-$20. Great Northern, SF. More info here. 
FRI/23 JUS-ED + DJ QU Classic New Jersey deep house feeling brought by two classic new Jersey personalities who will get freaky on the decks. Last time I saw these guys—yep, Jus-Ed got on the mic, too—I was taken by the spirit somewhere far away I'd never been before. 10pm-4am, $10. F8, SF. More info here.  
FRI/23 MIKE GUSHANSKY Awesome LA techno DJ (and local favorite—he's part of the As You Like It crew) plays one of the neatest little parties around, Outpost. 10pm-2am, $5. Underground, SF. More info here.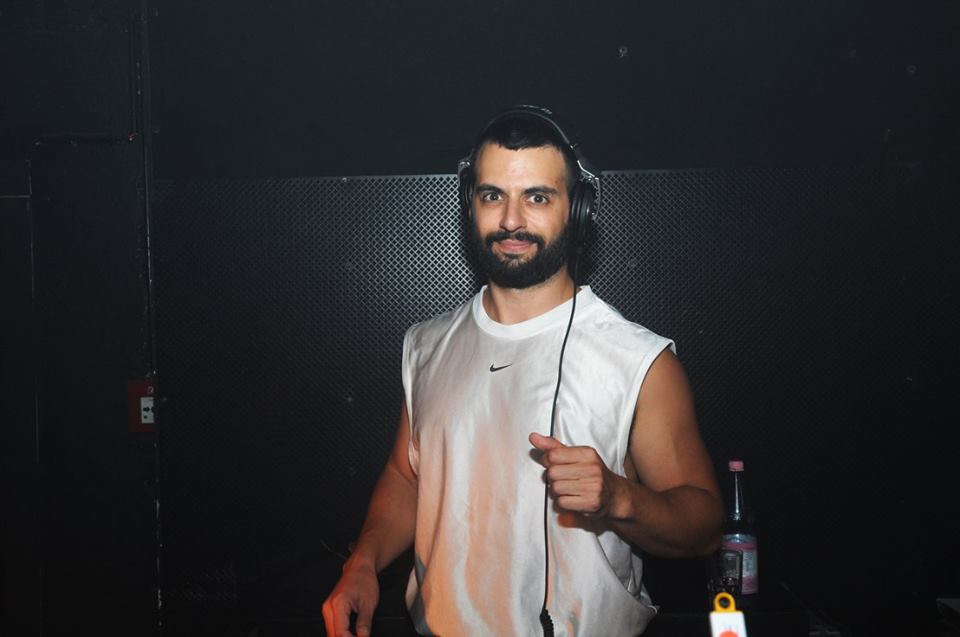 SAT/24 HARDER SF You don't always go into a gay party expecting some great music, but when I visited promoter Ricardo Tavares' party in NYC last fall, I knew I wanted to see it come here. DJ Eric Bloom keeps it steamy deep but super-interesting (touches of robotic Italo Disco and Brazilian funk, sparkling keyboard digressions), with tempos set to sizzle, and the cute boys know what to do. 10pm-4am, $10. The Stud, SF. Tickets and more info here.  
SAT/24 STACY PULLEN Deep and tribal techno tracks for days and a pounding yet still very danceable tempo from this beloved second-wave techno legend. 9:30pm-2am, $10. Audio, SF. More info here. 
SAT/24 LOVE HANGOVER WITH MIGUELITOOOO I was heartbroken when this cutie moved to Mexico City, but am so glad he's coming back to spin at this lovely afternoon disco affair at the bear bear (with free BBQ, natch). 3pm-8pm, $5. Lone Star Saloon, SF. More info here. 
SAT/24 SQUIRRELS ON FILM This great local label and act is at the very forefront of infusing techno and IDM with heady psychedelia. They will trip you out in a witchy way, but not in a corny way. With Lokier, Solar, C.L.A.W.S., Mozhgan, and Its Own Infinite Flower, plus visuals by Michele Armstrong. 10pm-2am, $10-$15. F8, SF. More info here.  
SAT/24 MARK FARINA + HOMERO ESPINOSA Two house heroes celebrate their birthday with a huge hurrah at Halcyon. With The SyntheTigers and Ivan Ruiz. 10pm-4am, $10-$20. Halcyon, SF. More info here. 
SUN/25 SSION Opening for the great Beth Ditto on her tour, Ssion is one of the most intriguing performers (and video artists — who else would stuff one of our gay porn hometown heroes, Adam Ramzi, into their latest video, not to mention Ariel Pink in drag). Do not miss a gender-bending, highly affecting, danceable spectacle. 7pm, $25-$30. Regency Ballroom, SF. More info here.   
SUN/25 BOOB TUBE: STEVEN UNIVERSE OMG this is a drag/cosplay party celebrating the most adorable Cartoon Network show, with performances, contests, dancing, and more. Last Boob Tube sent up Sailor Moon, and it was glorious. 10pm-2am, $5-$10. The Stud, SF. More info here. 
SUN/25 SUNSET SEASON OPENER AFTERPARTY It's that time — the great Sunset Sound System Season Opener party/picnic that takes over Stafford Lake Park in Novato, 11am-7pm, lets us know that spring is here at last. Also essential is the afterparty at Monarch, always full of extra special surprises. 8pm-2am, $10. Monarch, SF. More info here.