PARTY RADAR Oh yes, its almost party time: But first I want you to win tickets to the massive 30-hour Public Works anniversary party coming September 21 (full lineup just announced and it is spectacularrrrr). That's right, she's doing a giveaway — 2 Weekend Passes, and 4 Single Day tickets (2 for each day). Shoot me an email marke@48hills.org with subject line Winner Winner and I and a distinguished panel of judges (my friend's cat, I'm cat-sitting) will pick names out of a hat on Monday when we're hungover and looking for something to do that doesn't involve scrolling.
And while you're at it, why not vote for Best of the Bay. And check out some other fun things this weekend (like the SF Electronic Music Fest, Oakland Pride, and Bay Area Now opening party) in Arts Forecast. Oh, and do sign up for our newsletter, please. That's a lot. Good luck to you!  
FINAL HIGH FANTASY I couldn't let this go by unmourned: The final installment of one of SF's best parties, the eight-year-old High Fantasy, is happening Tue/11—and you know it's going to be wild. The fabulous Myles Cooper, who puts on the drag-show-dance-party-wild-night and always performs a dapper number, is leaving to focus on his job at the library. He says another night will replace his that will keep the same "only in the Tenderloin" spirit. Do wish him well! 10pm-2am, $5. Aunt Charlie's Lounge, SF. More info here. 
PARTIES OF NOTE
FRI/7 NAVID IZADI: A CELEBRATION OF LIFE "On Friday, September 7th, 2018 we will Celebrate the Life of Navid Izadi! Navid passed away in a tragic plane crash on August 4th, 2018, along with his beautiful mother Floria, and 3 other passengers. He was a huge presence in the house/techno dance community, with a bunch of music releases and collaborations with many artists. He was beloved by many, and will be remembered forever in our community as an amazing artist and human being." A stellar lineup will raise funds and link friends, with Justin Martin, Michael Tello, Ray Zuniga, Mozhgan, Shiny Objects, Davi A., Lando, Sinéad. 9pm-3am, $20-$60. Monarch, SF. More info here.  
FRI/7 FORRÓ FRIDAYS: BRAZILIAN INDEPENDENCE DAY So much forró you may not be able to handle it. Live forró with Dona Francisca and Forró Picasso (feat. Papiba from SambaDá), plus DJs Fausto Sousa, Danado, Carioca, and more. 9:30pm, $10-$15. Elbo Room, SF. More info here. 
FRI/7 DJ HEATHER AND COLETTE Name a more iconic late '90s Chicago underground house duo, I'll wait! 10pm-4am, $10-$25. Halcyon, SF. More info here.   
FRI/7 DESPERATE LIVING Queer punk in SoMa, oi! Live music from Year of the Fist, plus drag hostesses Versa Bathsalts, Kochina Rude, and more. 10pm-3am, $5-$10. The Stud, SF. More info here. 
FRI/7 VAGUE TERRAIN I absolutely love the electronic genre-melting Vague Terrain crew, and this installment of the party features Berlin's M.E.S.H. and Portland's Etbonz, but I have to give it up to the for including this joke on the invite:
💁 "How do you turn down a date with the Invisible Man?"
🙅 "You tell him you're seeing someone."
My god, why? 9pm-2am, $10-$15. Underground SF. More info and possibly jokes here. 
FRI/7 THE AFTERBURN The glorious period of rockstar parking and short lines at Tartine is over, Theburners have returned—and they are ready to bring all that playa fairy dust into the fault world via more parties. This one features Monolink live, Sabo, DJ Three, and many, many more. 10pm-6am, $20 advance. 1015, SF. More info here.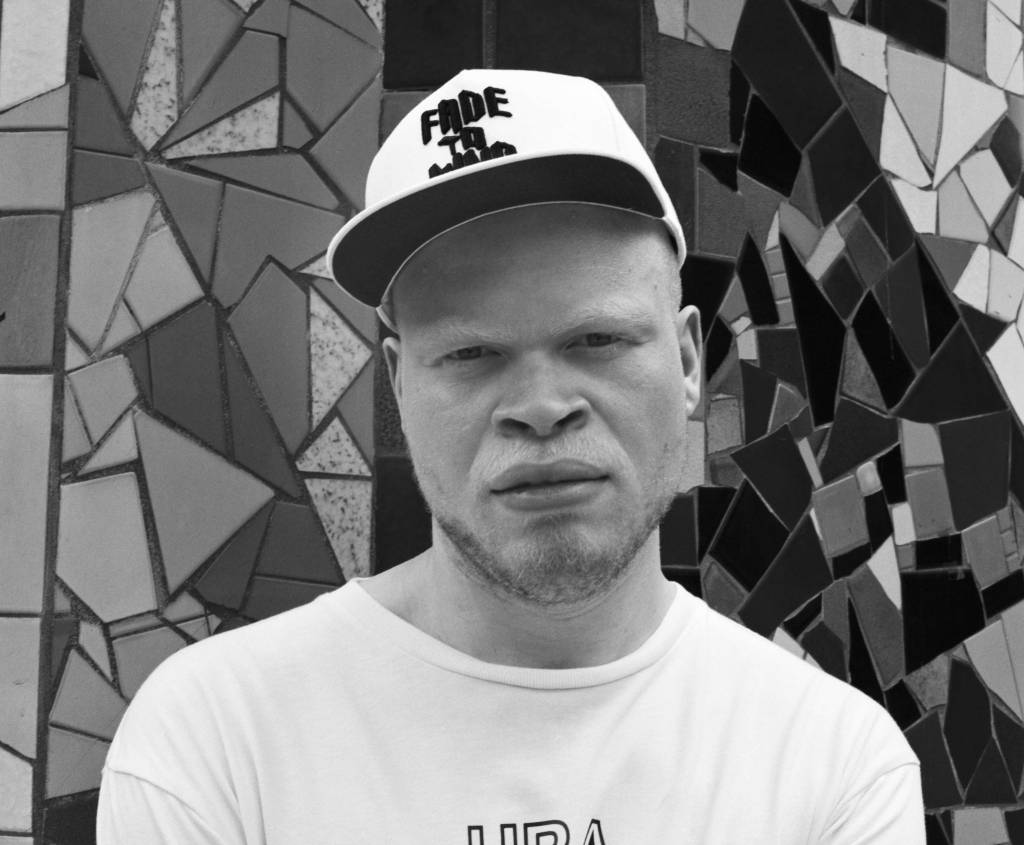 SAT/8 LEONCE The production wiz from the ATL is also a queer pioneer with a complex origin story and a dedication to mind warping beats. He plays at the Molly House Records monthly showcase with Club Chai's FOOZOOL and DaveOMakesBeats. 10pm-4am, $10-$15.    The Stud, SF. More info here. 
SAT/8 DR. RUBINSTEIN The German hard techno (but fun!) maestro always wows when she comes to town. She's in with the As You Like It party, also featuring CCL, Lily Ackerman, and Max Gardner. 10pm-4am, $15. Monarch, SF. More info here. 
SAT/8 CHULITA VINYL CLUB 100% vinyl, 100% women, 100% cumbia-reggaeton-salsa-EVERYTHING. 10pm-2am, free. The Knockout, SF. More info here. 
SAT/8 DUST OFF More post-BM comedown glow-up, this one featuring Stanton Warriors,  the storied duo that's somehow also conquered viral media, which is truly an untold story of our times. Also they do good music. 9pm-3:30am, $15-$20. Public Works, SF. More info here.    
SAT/8 POUND PUPPY WITH SPRKLBB Arf! Arf! I adore special and very talented guest SPRKLBB from NYC, playing this queer, scruffy, ruffy monthly party where you can truly "bury your bone." 10pm-2am, $10. Eagle, SF. More info here.     
SAT/8 STUDIO 5'4 ANNIVERSARY Studio 5'4 is a dance party for short guys and the guys who are into them, and let me tell you it is a blessing. For this celebration, there will be sexy go-go monkeys and kooky drag hostesses, plus resident DJs Omnibot and Patty Meltdown playing their favorite soul, funk, disco, and house tracks. 10pm-2am, free. Lonestar, SF. More info here.   
SUN/9 AFTER DAWN Morning party! Kind of my favorite—and here's an observation: it's weird and wonderful that all the after-afterparties have migrated to North Beach, which seems to be the new End Up? In any case, this post-sunrise rager features our own brilliant Carlos Souffront, Russel E.L. Butler, and Sepehr, so it's not to be missed. 6am-noon, $10. Monroe, SF. More info here.