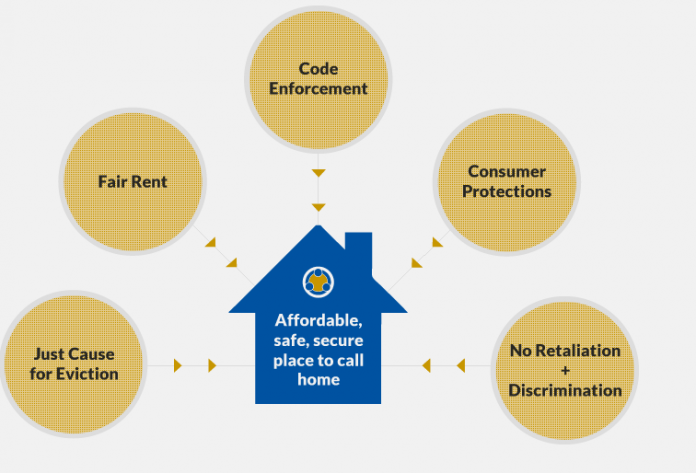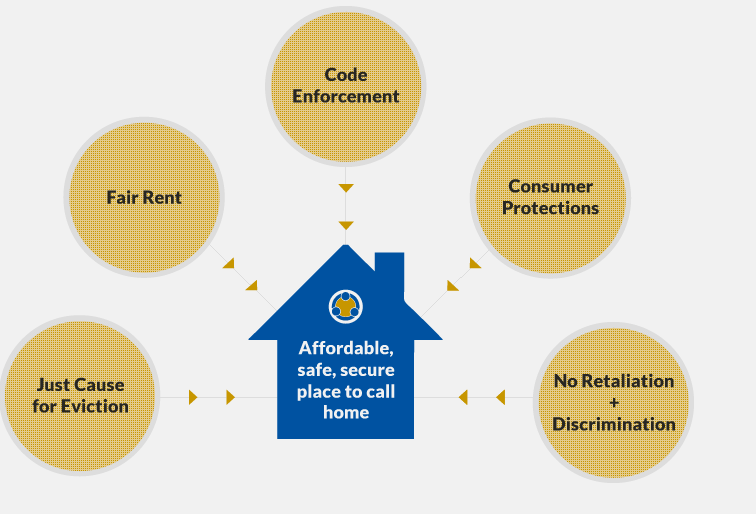 What began as an experiment is now the longest running statewide tenant organization in California history. Tenants Together, California's statewide renters' rights organization, is celebrating its ten-year anniversary at Verdi Club Friday/21 6-9pm.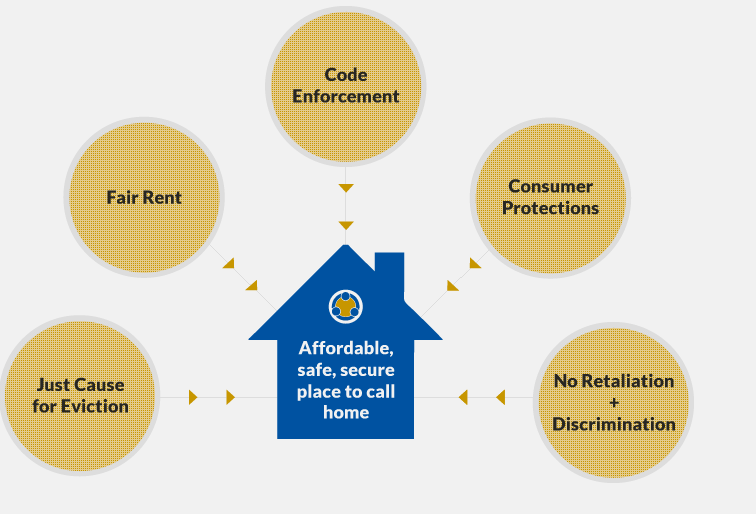 "When we started, everyone said it would be like herding cats," said Dean Preston, Founder and Executive Director of Tenants Together. "But tenant activists all over the state were excited to give this a try, to connect with fellow activists in different regions, and work together to build a statewide movement for tenant rights. 
Ten years later, I'm blown away by how far this movement has come, with new tenant unions forming, massive renter assemblies, statewide and local ballot measures for rent control, courtroom victories for housing justice, and a transformed narrative around renters' rights. And we've just gotten started."  
A coalition of 50 tenant organizations across the state, Tenants Together (TT) supports rent control, just cause for eviction, code enforcement, and other tenant protection policies. TT formed in 2008, playing a key role in defeating a landlord state ballot measure that year that would have abolished rent control. TT operates a statewide renters' rights hotline, coordinates a statewide lawyer network of over 100 tenant attorneys, has trained hundreds of tenant organizers and counselors, and connects tenant groups across the state to impact policy, media coverage, and movement goals. 
Tenants Together is not the first attempt to build a statewide infrastructure to take on real estate speculators and win greater housing justice for renters. In 1977, California Housing Action and Information Network formed and operated until the mid-1980s. The effort was undercut by Ronald Reagan when he gutted the VISTA program that CHAIN relied on to staff its effort. For 20 years after CHAIN dissolved, California lacked a statewide tenant organization.  Meanwhile, the industry ramped up its political and lobbying spending, winning major blows against renters with the Ellis Act and Costa Hawkins, and corrupting California legislators to prevent stronger statewide tenant protections.
California has some of the highest rents in the nation; in response to runaway rents and rampant displacement, tenants across the state are demanding rent control in their hometowns.  In 2016, Mountain View and Richmond became the first California cities in decades to adopt new rent control laws, and activists in Sacramento, Santa Rosa, Santa Cruz, Glendale, unincorporated LA County, National City, Inglewood, Pasadena, Long Beach and many other California cities are organizing for rent control in their communities. Meanwhile, cities with rent control are working to plug up local loopholes and repeal state laws that limit local protections. Tenants Together actively works to build the capacity of local tenant groups to counter landlord talking points, organize renters, and adopt and enforce stronger tenant protections, including rent control.
Funded entirely by contributions from members, progressive foundations, tenant attorneys, and other allied donors, Tenants Together welcomes donations so we can continue this important work. For more information about the 10thAnniversary celebration, visit the event page.