FALL ARTS PREVIEW The light is deepening, the food is getting heartier, harvest is bringing much good grape and green, and fall arts season is lighting up the longer nights (and brighter days). Before we jump into everything, I want to plug two awesome 48 Hills events that you should hit up. First is the naughty one, on October 17: A party celebrating the 50th anniversary of the US publication of the great homoerotic illustrator Tom of Finland. It's part of the sprawling Litquake festival (see below) and is called, what else, Beefcake: 50 Years of Tom of Finland, featuring dancing, live music, a lookalike contest, and some outrageous surprises at the Eagle bar.
The second great upcoming 48 Hills event is a live music fundraiser—we need your support to keep going! Come to the Bindery October 18 to see literary-musical supergroup The Deadliners: A rockin' 48 Hills benefit!" Hobnob with some cool peeps and soak in the Haight Street vibe. On with the show!   
Below are upcoming and ongoing events that caught my eye. It's by no means a comprehensive list (we're too rich in happenings for that! ). Follow our regular Arts Forecast column for more—and make sure you're signed up for our newsletter to get the latest! 
FESTIVALS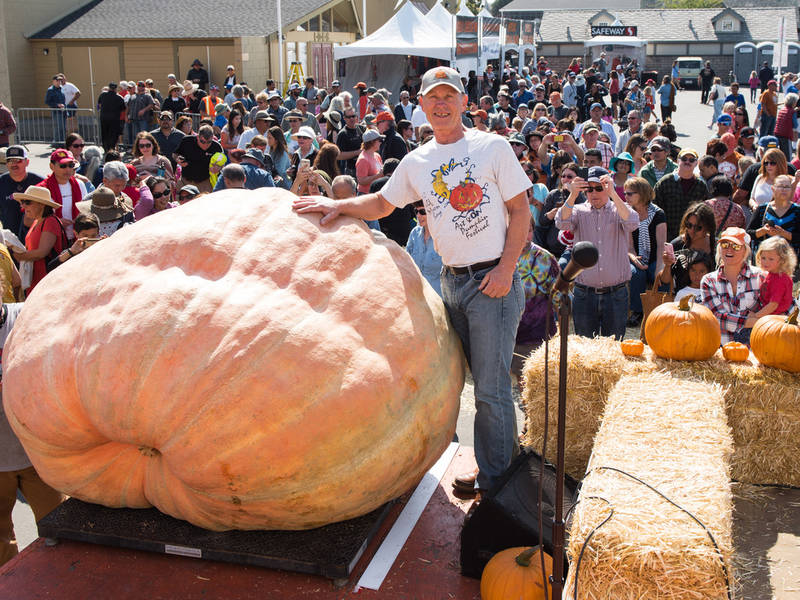 There's so much going on! It's great. This weekend sees the huge Oktoberfest by the Bay, Fri/21-Sun/23, so soup-up your steins. Folsom Street Fair usually kicks off the fall season with a bang and a jangle September 30, followed a week later by the more wholesome Castro Street Fair, October 7. Hardly Strictly Bluegrass, a free civic treasure, will swamp Golden Gate Park with music fans of all types October 5-7.  Litquake, the citywide parade of literary lights, takes over tons of SF venues October 11-20.
Grab a (compostable) fork for the SF Street Food Festival, October 13 at the Potrero Power Plant. The Moby Dick Marathon features 100 authors reading the white-whale tome, October 13-14 at the Maritime Museum. Schlep out to the Half Moon Bay Pumpkin Festival October 13 and 14 to see some o' them giant gourds. Super-cute, and featuring all sorts of homegrown entertainment, is the Potrero Hill Festival, October 20. Then it's time for warmer indoor holiday thoughts at the massive Dickens Fair, starting November 17 at the Cow Palace. Already???   
ARTS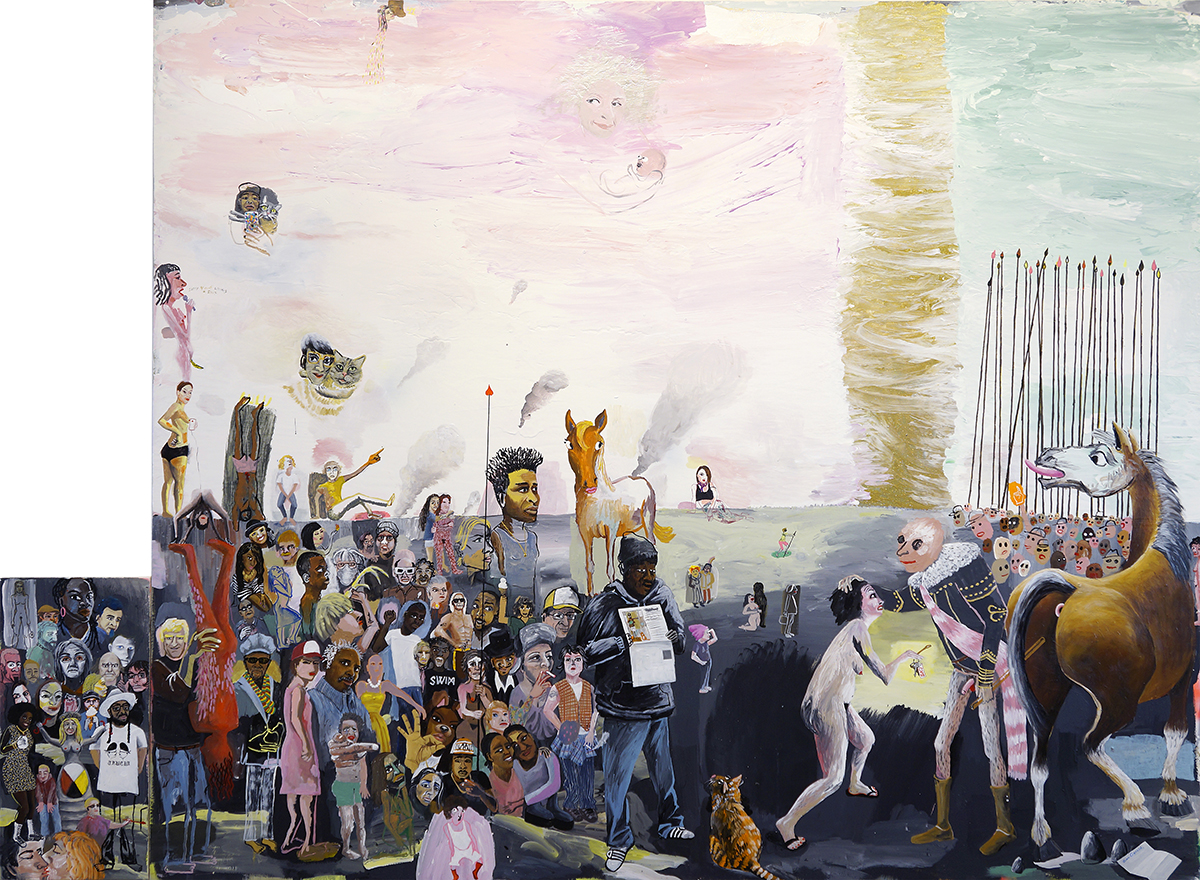 Ongoing museum shows you should run to right now (or in the near future): "Bay Area Now 8" (through March 24) is the latest installment of the triennial survey of young Bay Area artists, and it is fantastic, from the homo-imp photographs of Jamil Hellu and the knockout paintings of Cate White, to some incredible installation work that blew my mind. "Peter Hujar: Speed of Life" (through November 18) at BAMPFA shows oodles of incredible photos from one of the quintessential artists of the AIDS era, and balances super-hip portraiture with stunningly austere yet intimate landscapes and street scenes. "Ficre Ghebreyesus: City with A River Running Through" at MoAD (through December 16) is the first museum showing of the paintings of Eritrean American artist Ficre Ghebreyesus (1962-2012), who fled conflict in his country and made his way to the United States as a political refugee. And "Veiled Meanings: Fashioning Jewish Dress, from the Collection of The Israel Museum, Jerusalem" at the Contemporary Jewish Museum (through January 6) is one of the rare SF shows of fashion that goes beyond fancy sponsors to actually document a vast cultural movement.  
Upcoming visual arts? Pair the CJM's show with the tremendous-looking "Contemporary Muslim Fashion" at the de Young (September 22-January 6). "Wesley Tongson: The Journey" (October 12-December 15) at the Chinese Culture Center looks at the fascinating work of the schizophrenic Hong Kong ink artist, who died in 2012 and toward the end of his life abandoned brushes for his fingers and nails. And check out the talents of one of our polymath politicos as he debuts several works of collage-painting in the "Matt Gonzalez: Derivations in Color" (October 4-27) show at Dolby Chadwick Gallery.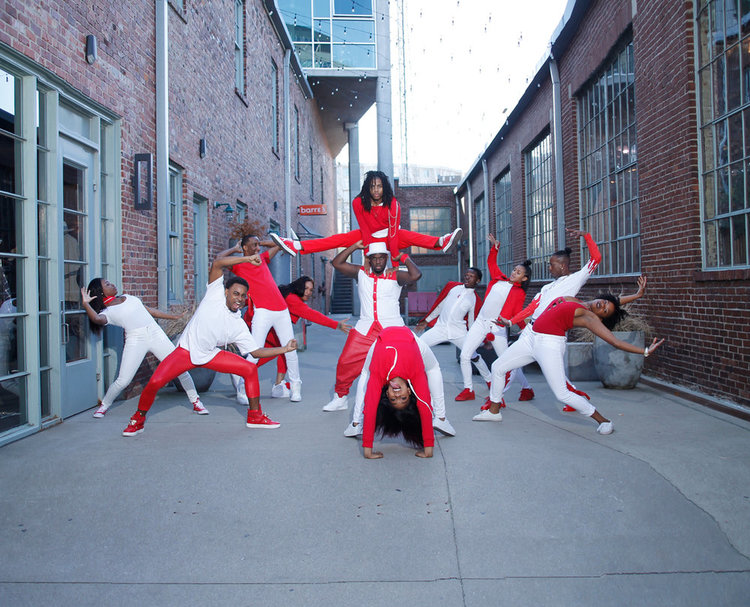 The 20th SF International Hip-Hop Dancefest, as always presided over by dance guru Micaya, brings the noise to the Palace of Fine Arts, November 16-18. Before that, though, you'll want to clang clang clang your way through San Francisco Trolley Dances, October 20-2, and gasp in delight at the absolutely gorgeous dances of Na Lei Hulu I Ka Wekiu's can't-miss "Hula Show" (October 20-21 and 27-28) at the Palace of Fine Arts. Mark Morris Dance Group's "Pepperland" (September 28-30), with Cal Performances at Zellerbach Hall, celebrates 50 years of the Beatles Sgt Pepper album, and Zaccho Dance Theatre give a free performance at the Bayview Opera House to celebrate the neighborhood, called "Picture Bayview Hunters Point," October 11-14 and 18-21. Want to get in on the physical exertion (albeit in a relaxed, literary way)? Bikes to Books (October 13) celebrates five years with "our signature bike tour of Literary San Francisco, from South Park to North Beach, Jack London to Jack Kerouac."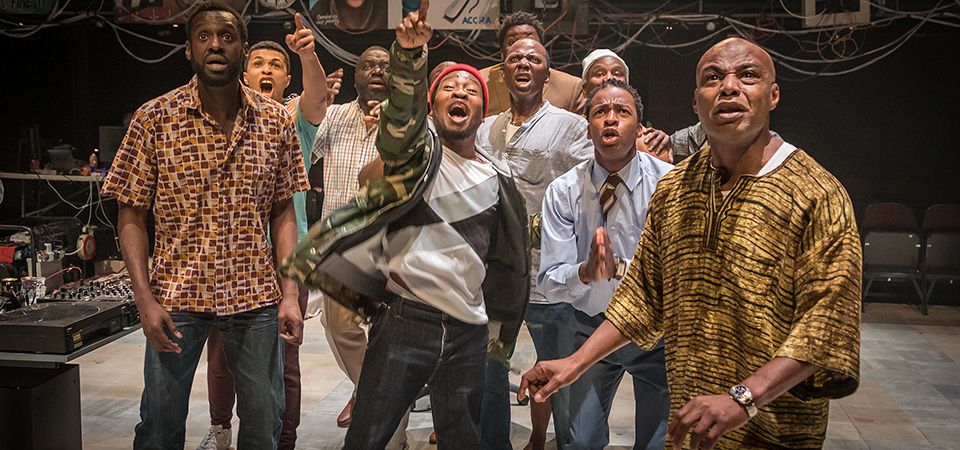 The play's the thingie: "Barber Shop Chronicles" at Cal performances "eavesdrops on conversations in six different barbershops in London, Lagos, Johannesburg, Accra, Kampala, and Harare over the course of a single day." I'm stoked about ACT's production of Men on Boats, Jaclyn Backhaus' gender-flipping play that notoriously features no men and no boats. "The Homophobes: A Clown Show" at Counterpulse (October 18-20), directed by photographer Dino Dinco, is "a transcendent trans-comedy of errors featuring mad ministers, divine interventions, confused angels and maybe even the antichrist."
"An American Ma(u)l," at Brava Theater October 18-November 11, is playwright Robert O'Hara's "scathing and hilarious political satire about the creeping return of enslavement in the 21st Century."  Definitely go see surrealist improv geniuses the SF Neofuturists' "Infinite Wrench" show every weekend at Piano Fight. And finally, the impeccably titled Problematic Play Festival at Z-Space, October 12-14, seems just right for our times. 
FILM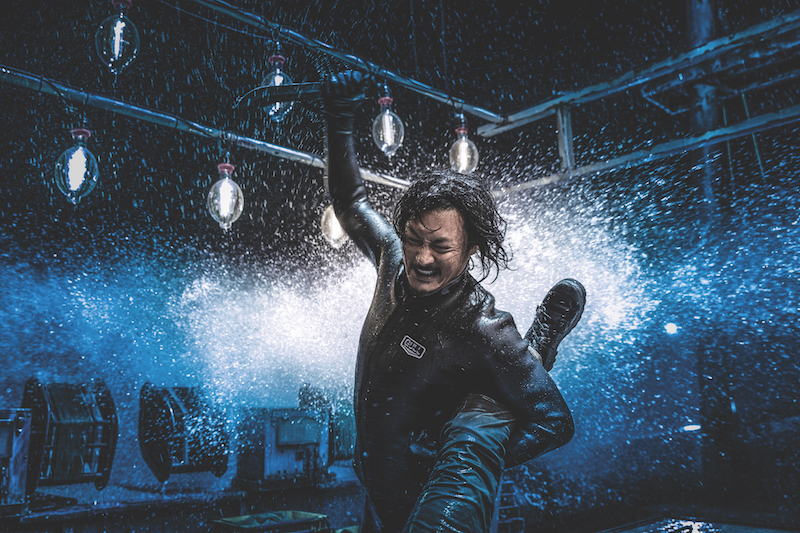 SFFILM, the organization that brings us the packed San Francisco Film Festival in April, doesn't hibernate in the other months. It's got heartthrob actor-director Rupert Everett popping in for a tribute and a preview of his new Oscar Wilde bio-pic The Happy Prince September 26 at the Castro Theatre. Then there's the cinematic fireworks and flying fists of  the Hong Kong Cinema series (September 28-30) at the Vogue Theatre, which " the gamut in tone and style from hard-hitting drama to social realism to pulse-pounding action." And October 4-21 pays tribute to a great Indian director with Satyajit Ray: Intimate Universes at the SFMOMA. Ray's Apu Trilogy is such a landmark of modern cinema, it will be a treat to see his other work as well on the big screen.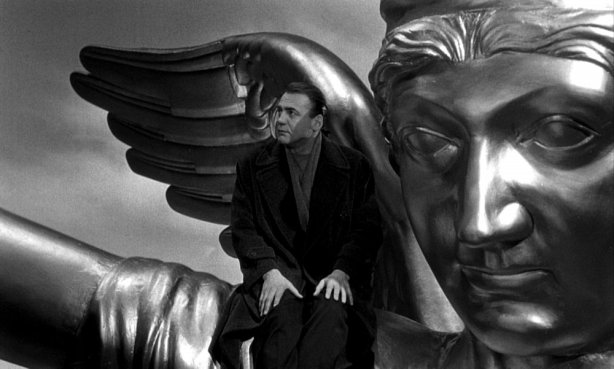 The Mill Valley Film Festival, October 4-14 goes gaga for serious star power and ace flicks, while the San Francisco Dance Film Festival, also October 4-14, may have you tapping in your seat. Roxie Cinema hosts the SF Shorts Festival, with shorts from 25 countries (deceptive name!) but some from here as well, October 18-October 20. The 21st Arab Film Festival comes to screens October 13-22, bursting with news from all over the Arab world. Plus the Roxie is also putting upon of my favorite films of all times in a new restoration: Wim Wenders' 1987 masterpiece Wings of Desire, October 26-30. That library scene! That streetcar scene! That falling scene! 
The folks who bring you the SF Indie fest aren't sleeping amongst the golden leaves either: Not only are they presenting brand new festival of provocative short films SF Indie Shorts, November 9-11 at Alamo Drafthouse, they're also returning for the 15th year to scare the bejeezus out of you at the Another Hole in the Head Festival of horror and terror, November 28-December 12, at New People Cinema. 
Don't forget to catch our weekly Screen Grabs column for more great cinema! 
MUSIC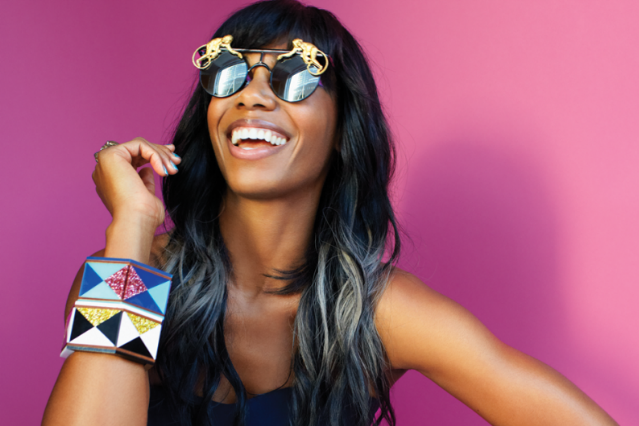 The Treasure Island Music Festival (October 13-14) is always a hoot, and a good gauge of who's who on the current festival circuit. But first you might want to dive into September 30's SF Music Day at the War Memorial, which "showcases the dynamism and diversity of Bay Area music, from string quartets to jazz combos, new music pioneers to chamber groups steeped in musical sounds from across the globe."  The San Francisco Conservatory of Music's New Music Ensemble plays much from one of my favorite composers, Steve Reich, also on Sept 30. And the SF Symphony launches into a "Rebellious Beauty" celebration of one of departing conductor Michael Tilson Thomas's favorite obsessions, composer Igor Stravinsky's whirling complexity, September 21-30.
I pretty much would live inside SFJAZZ if they let me (and didn't mind the pot smoke), but highlights of the fall season include the Chick Corea Trio (October 4-7), The San Francisco International Boogie Woogie Festival (October 28), and gypsy jazz genius Dorado Schmitt and the Django All-Stars (November 23-25). Meanwhile, Cal Performances is getting rad with Yo-Yo Ma playing the complete Bach cello suites September 30 at the Greek Theater, "Queen of Ranchera Music" Aida Cuevas paying tribute to the late, great Juan Gabriel (October 6 at the Paramount Theatre), and the vibrant Soweto Gospel Choir, October 13 at the Paramount.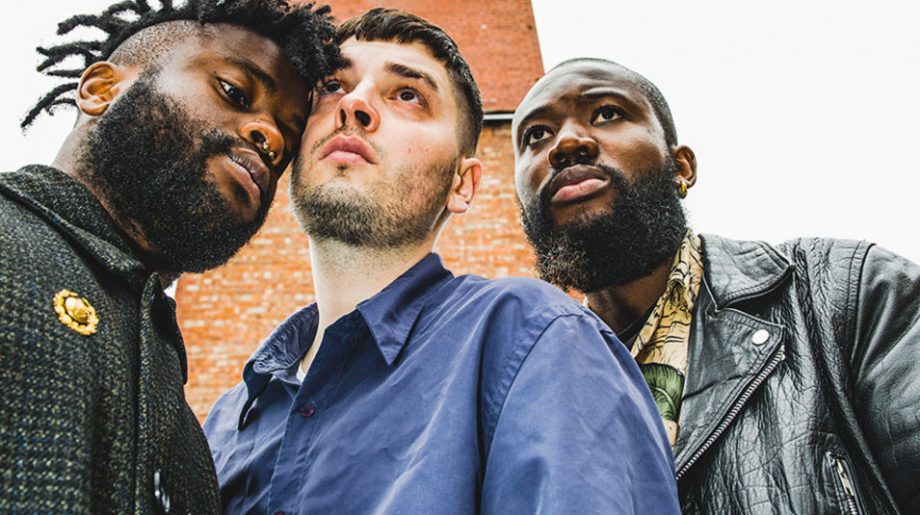 Some major reunions and rejuvenations of note: Australian psyche-jangle dreamers The Church plays the Chapel October 1 for the 30th anniversary of their Starfish album. Also at the Chapel: 30-year-old drone metal pioneers Earth come though October 12, and  psychedelic-pop-shoegazers Mercury Rev slide in October 16 for the 20th anniversary of their Deserter's Songs album. Hey, stop feeling old! Maggie Rogers with Mallrat, certainly one face of the future of music, comes to the Fillmore October 15, as does Lykke Li on October 17 and Tune-Yards October 20. Catch reverb-pop rebooter Wild Nothing October 27-28, British trip-rappers Young Fathers November 10 and 11, and, OK we're getting retro again and delightfully so, The Orb November 15, all at the Independent.  
NIGHTLIFE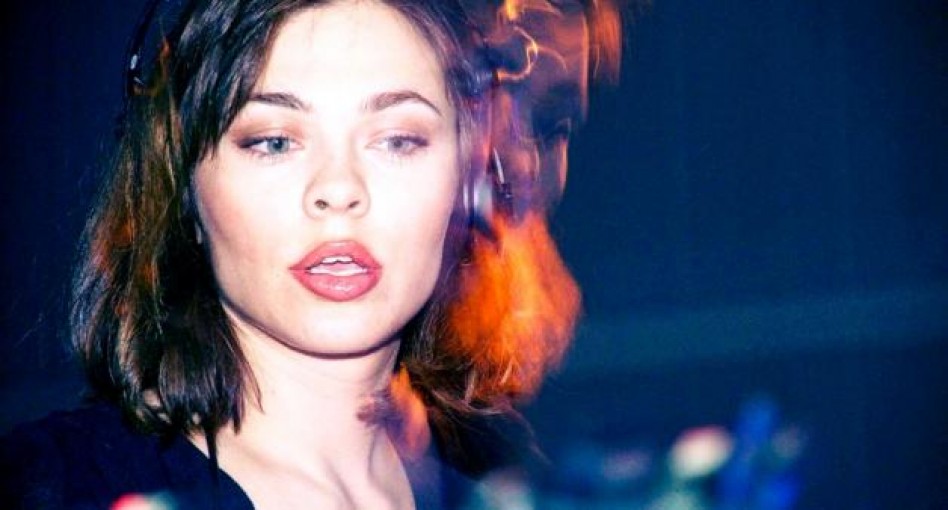 Close to my heart and close to a hangover! (Don't forget to read my regular Party Radar column for blurry shenanigans.) Things kick off huge this weekend with a massive 30-hour eighth anniversary party at Public Works (Fri/21-Sun-23), with Detroit gospel-rave legend Robert Hood aka Floorplan, then continue next weekend with the As You Like It party crew's huge eighth anniversary blowout (September 28) at The Midway, starring Russian techno ace Nina Kraviz. Feeling old school funky? Beloved crew Sweater Funk, the soul party that started in a Chinatown basement 10 years ago, celebrates a decade at Elbo Room September 29. 
September 30 is the Folsom Street Fair, so you will probably want to plant yourself at the Stud all weekend for the dancing fallout, including Pittsburgh's notorious Honcho Crew September 28, electro warlock The Hacker September 29, and all-day dance floor craziness full of proud pangender perversity on September 30. Nightlife legend Justin Vivian Bond returns for their one-person show "The Boys in Trees!" at Oasis October 3 and 4, singing "songs of people I want to f*ck!" (Followed by my favorite drag act ever, Varla Jean Merman at Oasis, performing October 4-7.)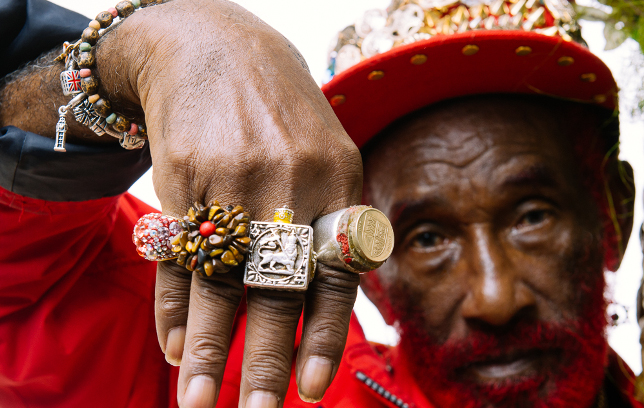 San Francisco's native funky techno sound gets a rave-up October 6 when the classic Qoöl crew celebrates 111 Minna's 25th anniversary, burning for 13 hours.  From there you might want to dial up the 1-800-DINOSAUR party, October 6 at Public Works, with a DJ set from wheedly heartthrob James Blake. Bop time in the park time October 14, with the annual As You Like It Picnic in Golden Gate Park, with Chicago DJ Chrissy. Dub godfather Lee "Scratch" Perry launches you into space at the Chapel October 18. The glorious pairing of enormously popular house DJs The Black Madonna and Honey Dijon aka Black Honey with blow down August Hall October 19. And one of the best house DJs ever, South Africa's Black Coffee, touches down at Halcyon October 28.   
Before you know it, Halloween will be upon us, and what could be better than a haunted house hosted by a drag queen? With Into the Dark: TERROR VAULT, which kicks off Peaches Christ takes over the Mint for all kinds of scary shenanigans, and probably some dancing mummies, too. Meanwhile, you'll want to dance yourself on actual Halloween night: Go big at the ginormous Barco Fantasma, October 26 and 27 at the new SVN West, or more intimate but equally insane on Halloween night, as underground sensation Violet plays the Honey Soundsystem party. 
November 9 sees our soulful house lodestar, DJ David Harness, celebrating his 50th birthday with an all-night affair at Great Northern. Ross from Friends, an actual (and actually great) techno musicmaker, comes to 1015 Folsom November 15. And, for the dedicated heads, Crystal Method toots into Public Works November 17.