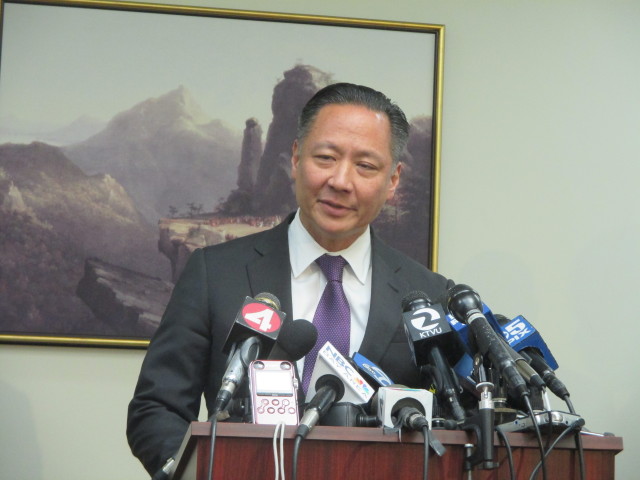 Jeff Adachi, who built the San Francisco Public Defender's Office into one of the best in the country, has died at 59.
His death, apparently of a heart attack, shocked his friends, staff, and supporters. Adachi was a champion of the downtrodden who hired the best young lawyers, trained them to become superb defense attorneys, and created an office where people who don't have money would get as good a legal defense as they could get at the city's big law firms.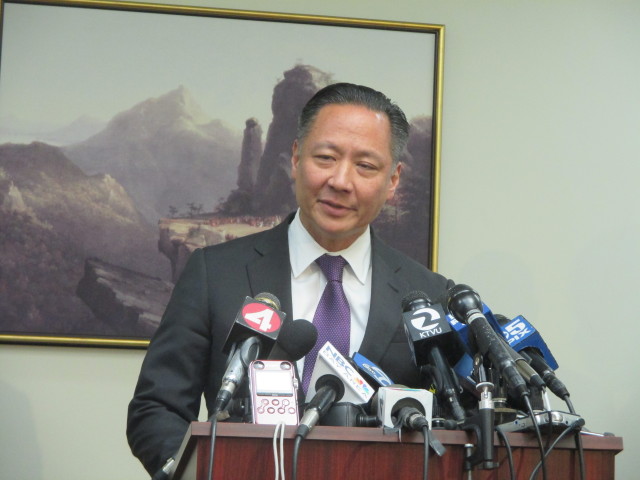 He also developed programs like Mo Magic and Bayview Magic aimed at keeping young people of color out of the criminal justice system.
He was a filmmaker, an outspoken advocate, and someone willing to take on anyone — including the SFPD, the BART Police, even the local judiciary — in defense of his clients.
He became the only PD in California to add an immigration defense team to help undocumented people.
He was also an inspiration to his staff and made the PD's Office a great place to work. I have spoken to (and become friends with) many of Jeff's employees over the years, and never met a single one who didn't respect him and enjoy working with him.
A couple of comments from staff today:
From Niki Solis, a deputy PD: For over 20 years, Jeff was a mentor, a friend, an inspiration and a true leader—always bringing out the best in each & every one of us. He was always there, answering my late night texts and picking up midnight or early morning phone calls.  He was one of the most compassionate, fierce, fearless, dedicated agent for social change this city has ever seen. He broke the mold, not making decisions based on political expediency, but on simply what was right. There is no replacing a man of his magnitude but, he of all people, would be the first to say, "keep fighting on!" There is too much work left to do. So we will fight on so that his work continues to be done and his vision of social justice is realized.

From a deputy PD in the immigration unit:

At the public defender's office, we knew he was always there for us, no matter what. We could do the most daring, radical, and aggressive lawyering on behalf of the most marginalized people, even if that meant making powerful people angry—because he would have our back, always. And when Jeff had your back, you felt safe.

He empowered us to vigorously fight for the rights of immigrants and the undocumented, and he knew the only way to defeat Trump and anti-immigrant forces was to stand up straight in their faces and fight back. On a personal level, his belief in me transformed my life and gave me a confidence in my own work I never dreamed possible. He made us believe in the impossible, and empowered us to fight injustice with every ounce of our soul.

From Tal Klement, Deputy Public Defender: He was the most inspiring (and demanding) person I have ever encountered – motivated by his steadfast pursuit of justice for our clients and fueled by his indefatigable spirit. Nothing on this earth could stop him when he believed in his cause. By his example, Jeff made me a better person, and he made me think, every day, how I could be a better public defender. He may be gone from this earth, but his legacy will endure…I promise you that Jeff Adachi. My heart is broken, but not my resolve and commitment to continue the fight for fairness and justice for the clients that you loved so much.
His death is a tremendous loss to the community.
Adachi was one of the few elected public defenders in the country. He won the job in 2001, when then-Mayor Willie Brown –in a blatantly political move — appointed the daughter of then-state Senator John Burton to the after longtime PD Jeff Brown left to take a job on the state Public Utilities Commission.
Everyone in town knew that Kimiko Burton was utterly unqualified for the job. But Brown did what Brown would do, and Burton soon pushed Adachi, who had worked in the office since the 1980s, out, fearing a potential rival. He then ran against her and won.
Now Mayor London Breed is in a similar situation: She will name Adachi's replacement, who will then have to run in November. The obvious choice for the job, if the mayor were to look only at qualifications, would be Adachi's chief attorney, Matt Gonzalez.
But Gonzalez did not support Breed for mayor. If she makes a purely political appointment, and names someone who forces out potential rivals the way Burton did, it will devastate one of the best and most important public agencies in the city and threaten thousands of poor people, particularly people of color, who desperately need top-notch legal defense.
This is a breaking story, and we will update it as we learn more.