DANCE Choreographer Erik Lee has always seen dance as a form of worship. Now he thinks that idea has growing acceptance, and he's glad to be able to combine two things he loves in working with the Dimensions Dance Theater.
Lee's new piece, Armed with Joy, premieres at Dimensions' spring show, We Have Ourselves, at Oakland's Malonga Casquelourd Center for the Arts, Sat/6 and 7. Lee sees joy as a kind of weapon and a way of combating terrible things in the world.
"I was thinking about all the police brutality and anger and violence and how we're constantly asking ourselves what is our response as a community, and how we come with different ideologies of what to do and how to do it," Lee said. "What's the universal thing we all share in? It's joy—in spite of death and ill wishes and hindrances, joy enables us in being able to live and not just survive. We all share the right to live a joyful life in spite of what's going on."
We Have Ourselves features another premiere: Sanctuary by Latanya d. Tigner, co-artistic director of the San Francisco Ethnic Dance Festival, and a member of Dimensions since 1986. Tigner's newest piece examines ideas of safety, both privately and as a community. The piece brings in examples from apartheid-era South Africa (with music by the late South African musician Hugh Masekela) and the United States. Specifically Tigner's looking at Oakland and how people may not still feel safe in places that they used to be comfortable in.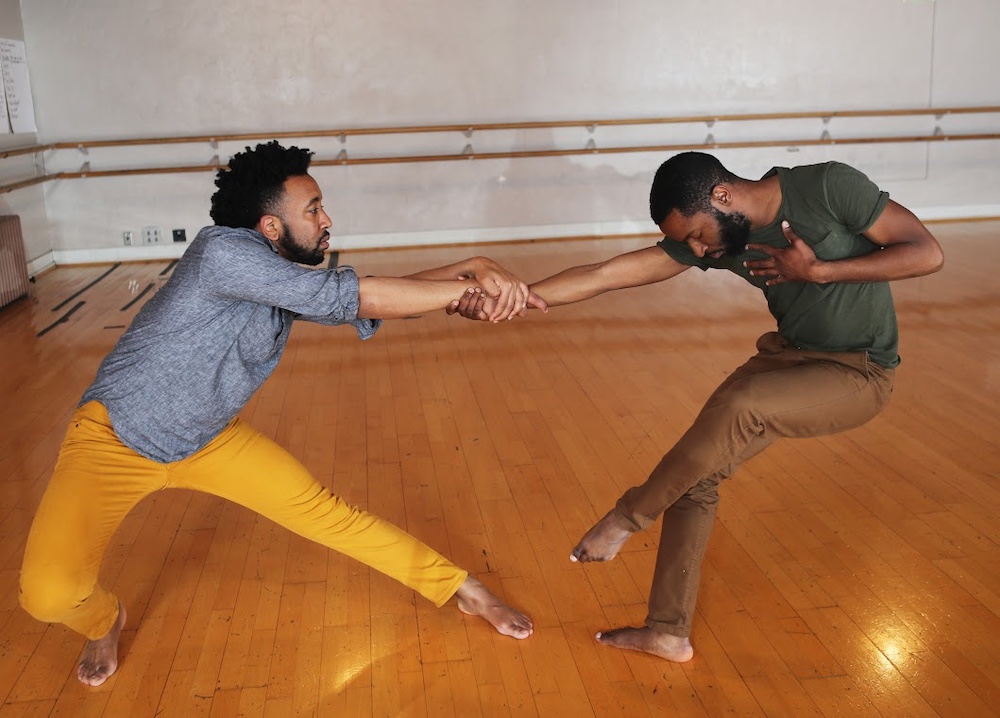 "It's been all over the news that African American neighborhoods are being gentrified at a huge rate, and neighbors that you've grown up with leave and get pushed out, and then you have people moving in and calling the police for things that are normally done," she said. "It's not just in Oakland. It's happening all over."
Most of Dimensions' company members lived in Oakland not that long ago, Tigard said. Now about half of them have left due to rising housing costs. Tigard is worried about what will happen to the Malonga Center, Dimensions' long time home, now that two high-rise buildings are going up right next to it.
"It's an art center that's been there for decades and there's drumming that happens there till 10 pm some nights," she said. "When those people move in, there's a potential spike in noise ordinance complaints, and we who have been in that building for years will not be safe."
Tigard choreographed a piece to Masekela's "Stimela," which tells the stories of gold miners leaving their families and traveling long distances to work in oppressive conditions. Since the workers weren't allowed to talk, they developed a nonverbal way of communicating, which evolved into gumboot dancing.
For the pieces set in the United States, Tigner started by looking at African American social dances from house parties and family reunions. Three other choreographers in the company contributed to the pieces, she said, using traditions from Detroit, Los Angeles and Chicago. Tigner found all the dances have a common structure even though they come from different places.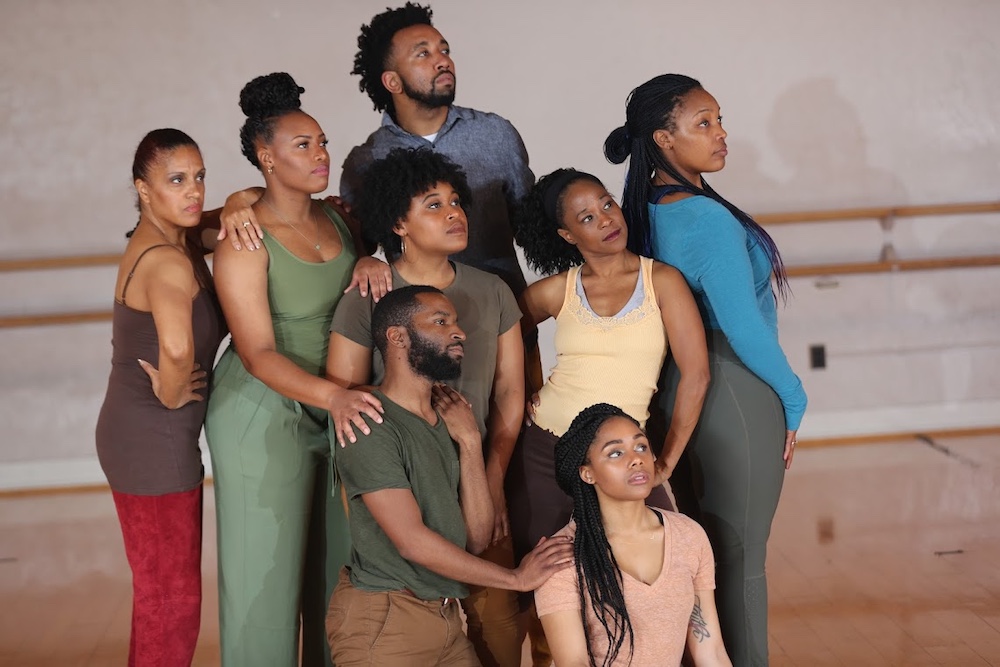 Working on Sanctuary has been an interesting storytelling and choreographic challenge, Tigner says, and she's grateful that Dimensions gives her and others an opportunity to explore work from Africa and the African diaspora to address both current and historical issues.
Lee also loves being part of the company, which he joined eight years ago. He says he's so shy that he never danced in front of people till he was in high school, then at the University of California, Berkeley, dance was a "fire in his bones" he says. Lee credits Dimensions dancer Laura Elaine Ellis for introducing him to Deborah Vaughn, the artistic director of the company.
Lee says he's been doing solo work for a while, and he's excited to present Armed With Joy, which he sees as a hopeful piece.
"There are moments where the dancers get to touch each other or embrace each other or are praying for each other," he said. "We're just taking a moment to dance and to have fun."
DIMENSIONS DANCE THEATER: WE HAVE OURSELVES
Malonga Casquelourd Center for the Arts, Oakland
Sat/6 at 8PM, Sun/7 at 4PM
Tickets and more info here