For the majority of Americans, drag queens are performers they catch every Friday night on RuPaul's Drag Race or at their local gay bar (pre-pandemic).
For former San Francisco performer Lil Miss Hot Mess, drag queens and kings have a broader appeal. They're the brave warriors, who fought on the front lines for LGBTQ rights at San Francisco's Compton's Cafeteria riot in 1966 and New York's Stonewall riots in 1969. Over the years, a slew of local queens have even run for public office—from the late José Sarria and Sister Boom Boom to Joan Jett Blakk, Anna Conda, and Honey Mahogany.
Drag queens have shown up at protests, volunteered and raised funds for community organizations, and, in the case of the Sisters of Perpetual Indulgence, provided community-based security at major events.
The pandemic hasn't slowed down their efforts or lessened their reach. Many performers, including Juanita More, are now putting on digital drag shows to raise money and support community organizations, including the SF Bay Area Queer Nightlife Fund, which supports out-of-work LGBTQ nightlife workers.
Drag Queen Story Hour (DQSH), founded by queer author Michelle Tea in 2015 to inspire a love of reading in children while encouraging an appreciation for diversity, has gone virtual, as well, streaming book readings to kids everywhere via Instagram Live and public library websites.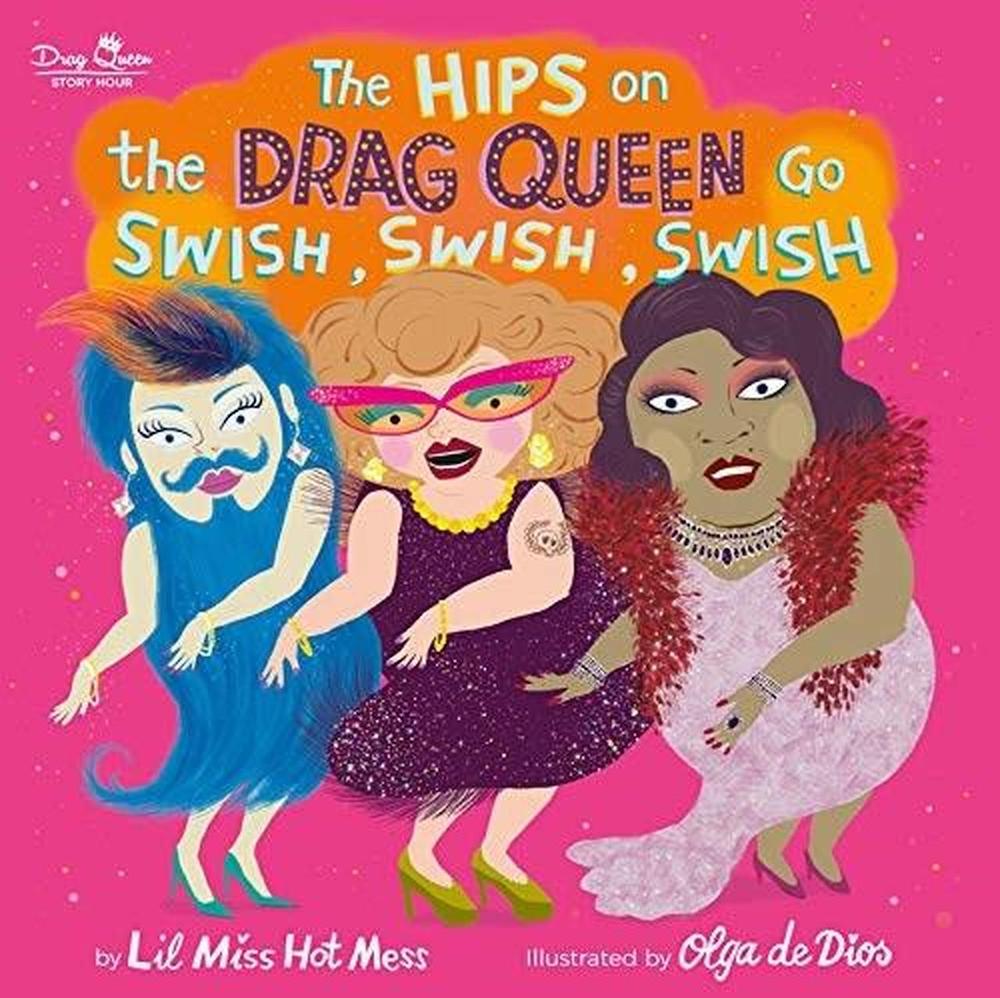 One of the original DQSH hosts, who currently sits on the organization's national advisory committee, Lil Miss Hot Mess pays tribute to all the tireless drag activists out there in her new children's book The Hips on the Drag Queen Go Swish, Swish, Swish, out May 5. This parody of "The Wheels on the Bus" children's classic encourages kids of all types to be their most authentic selves. The book is vibrantly illustrated by Olga de Dios Ruiz and features some of SF's landmark attractions, like the Castro Theatre sign.
I spoke to Lil Miss Hot Mess, who currently lives in Los Angeles, about writing her new book, continuing to fight Facebook's "real names" policy and discriminatory comments on the social media site's DQSH page, and how she's handling life under quarantine.
48 HILLS Why did you decide to write a children's book?
LIL MISS HOT MESS The book grew out of my work with Drag Queen Story Hour. While there are many wonderful books out there with diverse themes and representation and many that deal with queer and gender themes (with even more on the way), there weren't any kids books about drag queens.
It felt important to be able to offer kids an easy way to understand what a drag queen is, and to spread the joy of DQSH beyond events — especially in communities where we don't have chapters yet.  What I love about this book, too, is that it teaches kids, but it's not didactic. There's no "Drag 101," but it gets them swishing and shimmying and twirling, so they can embody and celebrate some of the things queens do.  If they like it, maybe they'll want to be drag queens when they grow up, too.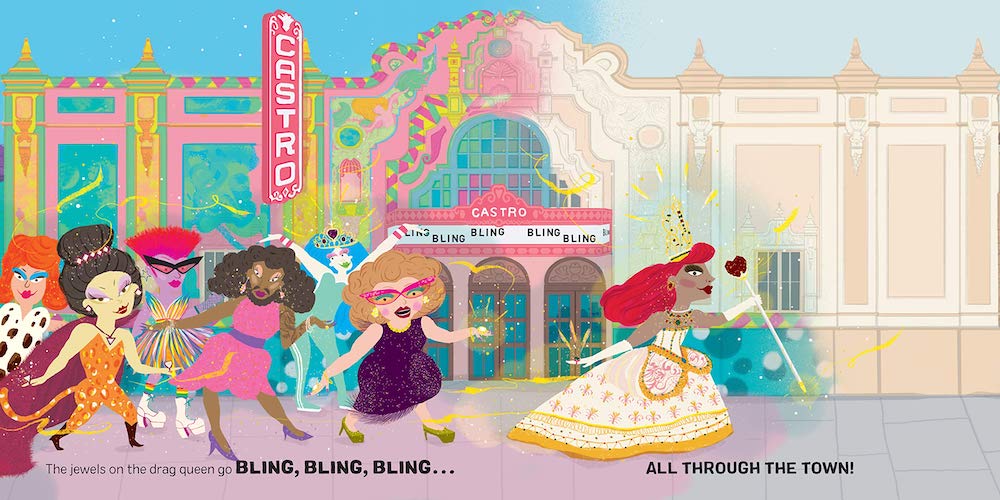 48 HILLS Why did you choose The Wheels on the Bus as the structural model for your story?
LIL MISS HOT MESS This really was just a stroke of inspiration on my way to a DQSH event a few years ago.  I wanted to do a bit more than just read stories, and I was thinking about kid-friendly songs, but wanted to make them more specific.  And I liked the idea of creating a safe space for kids to experiment.  As an effeminate child, I was made fun of for being too swishy, and I wanted to let kids embrace that.
Plus, parody is a common trick of the trade of drag (and something I loved as a kid), so it seemed like another good way of not watering down drag, but simply adapting it to be kid-friendly.
But I truly didn't think consciously until afterwards just how well some of the verses mesh up with the original: the hair going up, up, up (instead of the people going up and down), the jewels going bling, bling, bling, (instead of the lights going blink, blink, blink).
48 HILLS What can readers take away from the story aside from the fact that drag queens are amazing?
LIL MISS HOT MESS It sounds cheesy, but I hope that they take away the diversity, joy, and creativity that really are what make drag possible. The book isn't meant to have any specific message, but I hope kids (and adults) think about drag as not just about gender or glamour, but as about really making your outer appearance reflect your inner sparkle. That's so much of what drag is about—living that fantasy until it's an undeniable reality.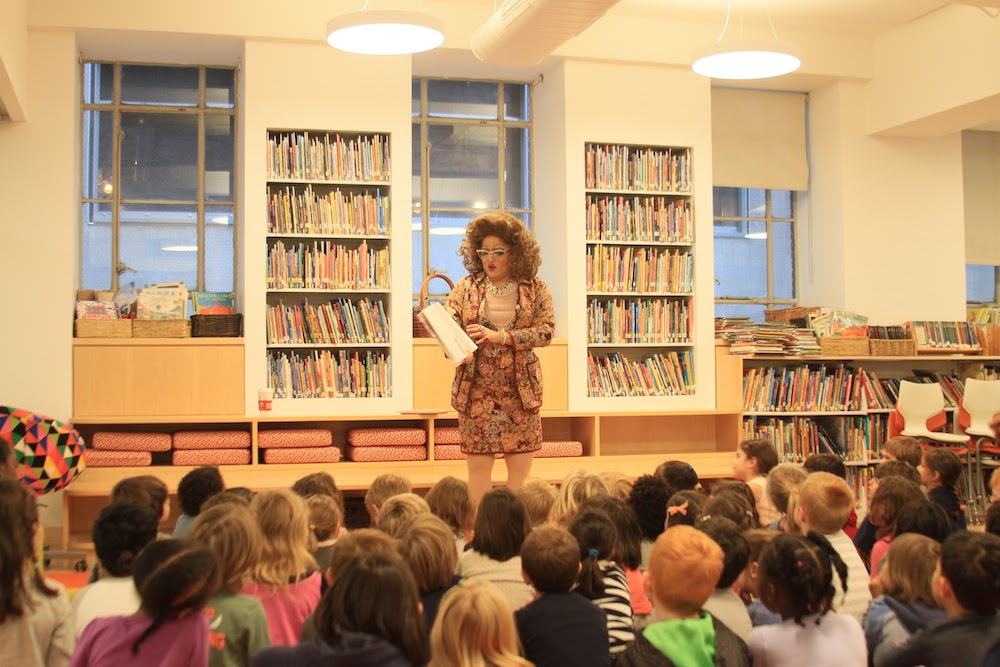 48 HILLS Talk to me about being a founding member of Drag Queen Story Hour. How did you get involved and why is DQSH important?
LIL MISS HOT MESS DQSH was started by Michelle Tea, the brilliant author who founded Radar Productions in San Francisco. She had just become a parent and was looking for queer family programs, but wasn't finding much. Honestly, I'm just so in awe of her genius. It's such a simple concept, but also requires a lot of dedication and bravery to pull off. So, the first DQSH events were in SF in late 2015, and I was one of the first queens to host in NYC. And now I'm on the national leadership team for the DQSH network, which has 50 chapters and growing.
In terms of its importance, DQSH really is unique in offering a taste of queerness to kids, whether they have queer parents/families, or for straight families wanting to teach their kids about LGBTQ cultures.  Many of the stories we read have social justice themes and hopefully also encourage a love of reading and learning.  But I think the real value is in cultural literacy.  It's hard to know how to teach kids about LGBTQ issues in age-appropriate ways (even though it's part of K-12 curriculum in California). DQSH offers one way that is unabashedly queer, but also really connects to kids on their level.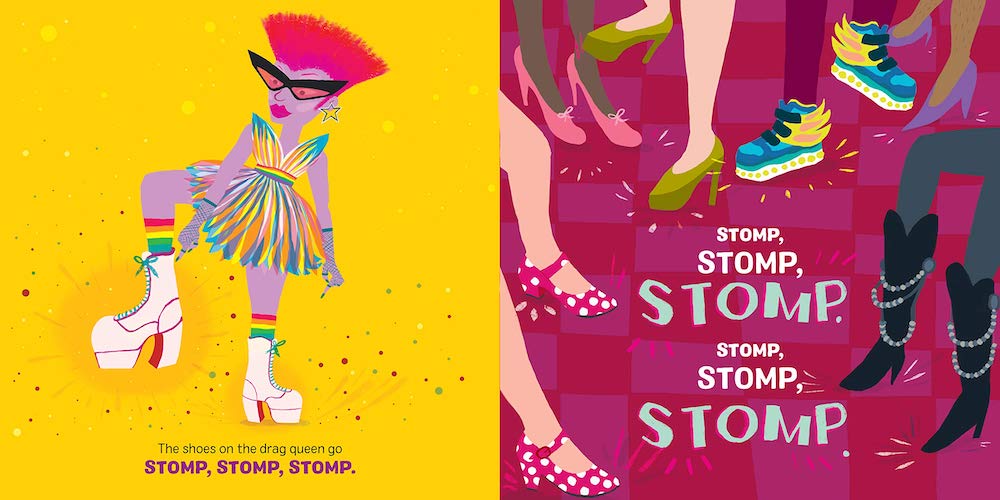 48 HILLS In 2014, you helped fight Facebook's "real names" policy and now you're fighting trolls on the DQSH page. What can you tell us about that?
LIL MISS HOT MESS Oy vey. Facebook is a challenge. We won some great victories with the #MyNameIs campaign, though I still get messages from people whose accounts are blocked for the same reasons (and from some of the same people!). And, of course, this was before Cambridge Analytica and many of Facebook's other scandals.
The problem with trolling really stems from the same problems as the "real names" issue, though. Facebook sees many of its most vulnerable users as "edge cases" that aren't worthy of investing resources in to solve problems.  For them, trolling that happens to one percent or 10 percent of their user base is a drop in the bucket, but that's still millions and millions of people!  Of course, there are always going to be haters, but frankly Facebook needs to do a better job of offering tools, systems, and support to prevent attacks.
With DQSH, we've simply been asking for the ability to turn off comments on live videos, so that kids don't have to see hateful messages from trolls. That isn't hard, but it's an uphill battle with Facebook. The other issue now is that, because of the pandemic, many of their content moderators are furloughed.  Things weren't great before, as many queer folks have either seen offensive hate speech deemed "not a violation" or truly innocuous queer-themed content deemed to be "inappropriate."
I have a feeling that things are about to get a lot worse before they get better. Like the public health pandemic, a lack of preparedness means that bad and unjust policies on Facebook are only being amplified now.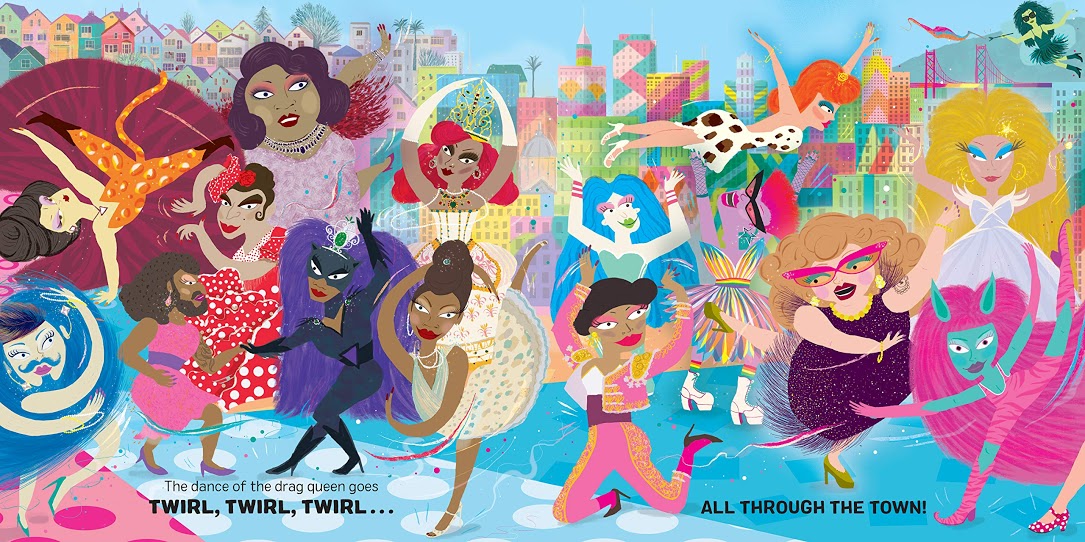 48 HILLS How have you been handling quarantine? What is your daily life like now?
LIL MISS HOT MESS Quarantine has been up and down for me. By day I'm a PhD student, so my work has mostly been from home, though I do genuinely miss working in libraries and coffee shops! I'm also a "spoonie," meaning I have a chronic illness and limited physical energy, so my life, over the past few years, hasn't been quite as go-go-go as I used to be and fewer club nights.
So, it's interesting to feel less like I'm missing out now that we're all connecting digitally. And I've actually been performing more than I had been, because I can finally do drag numbers from my bed and bathtub. As someone who's more vulnerable to this virus, I'm also grateful that so many in my community and society at large are taking this so seriously. It's really quite moving, though I wish that the federal government had planned better to mitigate this. And all that said, I can't wait til we can safely gather and hug again.