For those of you looking to take a chance on a slew of new experimental movies, SF Cinematheque is celebrating its 12th manifestation of the annual film festival CROSSROADS (Fri/17-September 24). Presented in nine curated programs, the festival will feature 61 works of film and video by 66 artists representing 22 countries and territories. The online festival begins live streaming on Fri/17 at 7pm with a different program showcased nightly thru September 23. The festival will then present two special in-person programs at Roxie Theater at 1:30pm on October 16 and 17. Ultimately, the whole festival will be available to view when ticket holders desire from September 23 through October 21.

The following are my personal favorites, "Ficks' Picks" if you will, from this year's films. Each program is filled with an abundance of newly-created cinema, ranging from revered filmmakers to some truly exciting first-time entrants. But keep your wandering eye focused on a heartfelt tribute to Paul Clipson in Sylvia Schedelbauer's latest 12-minute voyage, Labor of Love. Another stand-out homage that involves Clipson: Noah Rosenberg dedicates his 16-minute effort, a moment west to both that auteur and Jonathan Schwartz. Do your best over the next month to make time to watch some of these often overlooked, experimental expressions. They very well may affect you in ways that you either forgot or never even realized were possible.
Tres bocetas de casa [Three House Sketches] (Mexico/Argentina, 2020)

Azucena Losana's very special six-minute, three-part journey contrasts hand-processed, black-and-white Super 8 footage of the daily hustle and bustle of people eating street food with lovely 16mm color images of leisurely boat rides in the lake of ruins. The off-kilter ambient soundtrack provides a curious feeling throughout. I found myself watching this perfectly poetic film over and over again, which screens as part of the "tendrils on a plane" online program.
Fri/17, 7pm, free. More info here.
People on Sunday (Thailand, 2020)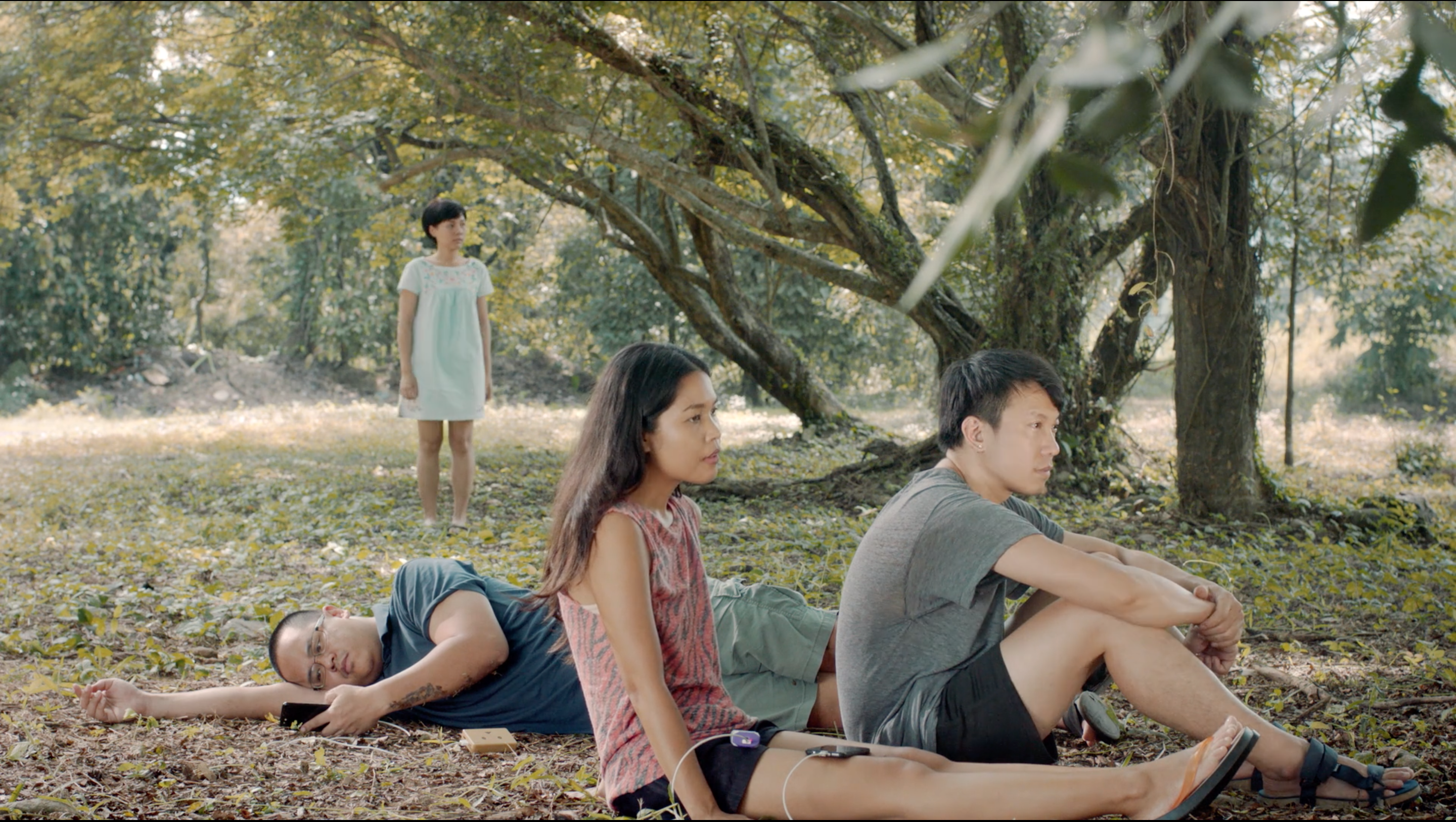 Tulapop Saenjaroen's enthralling reinterpretation of Robert Siodmak and Edgar G. Ulmer's pioneering 1930 film of the same title (Menschen am Sonntag) channels Jean-Luc Godard's meta-filmmaking style combined with the director's own memorable ruminations. Saenjaroen explores the paradoxes among "free time, cognitive labor, mental exhaustion, and the contemporary work ethic on film productions." Even if you have not seen the original film, which utilized a unique observational structure (filming only on Sundays and employing amateur and non-actors), this 21-minute gem that screens in the online program "a future so bright" is filled with more ideas than most feature length films. 
Sat/18, 7pm, free. More info here.
Black Square (USA, 2021)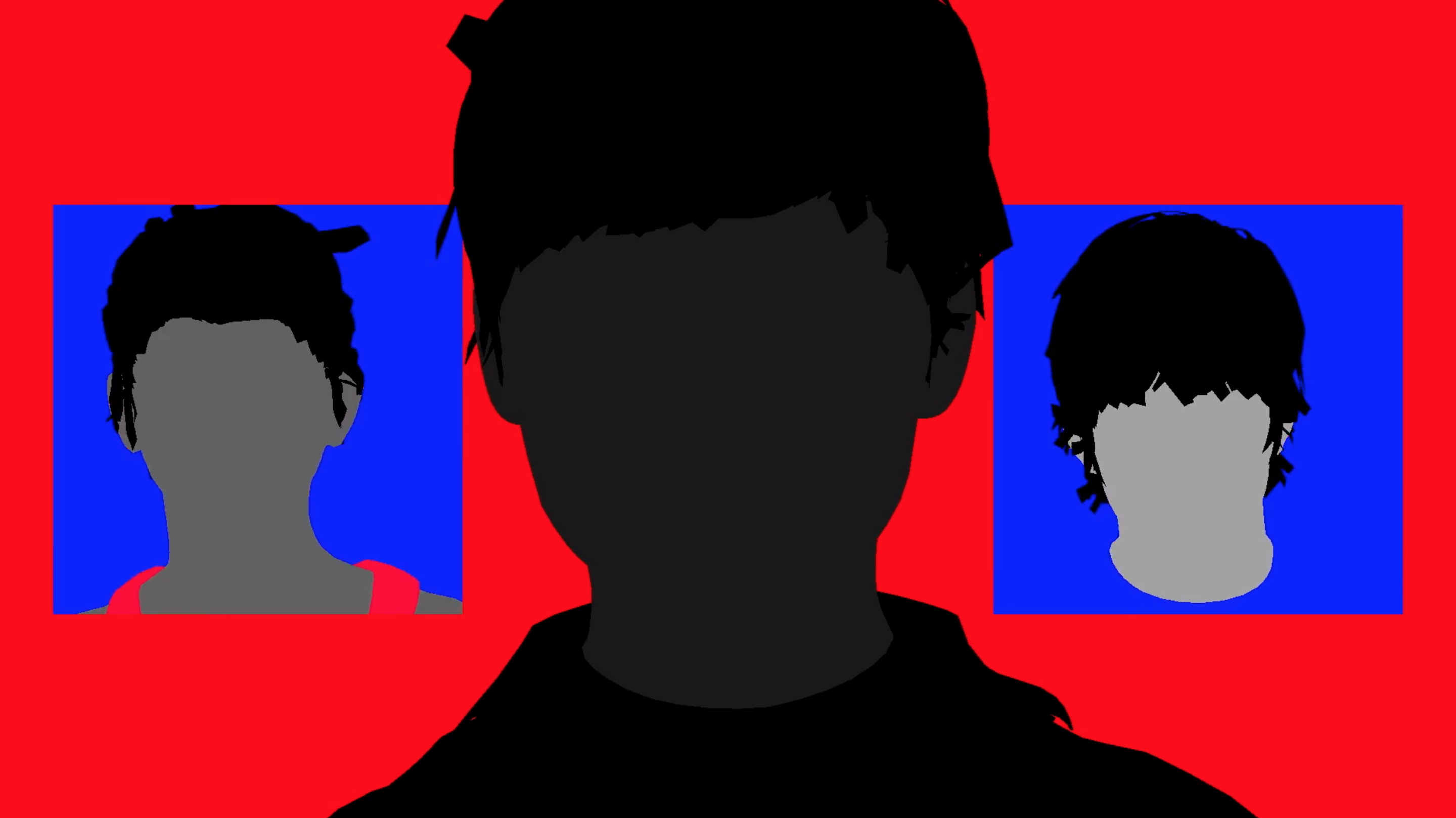 Peter Burr's remarkable fluster-cluck of single channel video animation "examines the ways we endure contemporary life in the grid," according to its own description. I first fell in love with Burr's 10-minute masterpiece Pattern Language in 2017, and he's only doubled down on his visionary version of the outside world by layering his hyper stripped-down characters into six minutes that are reminiscent of David Lynch's opening credits to 2001's Mulholland Drive. It screens as part of the online "ascent into now" program.
Sun/19, 7pm, free. More info here.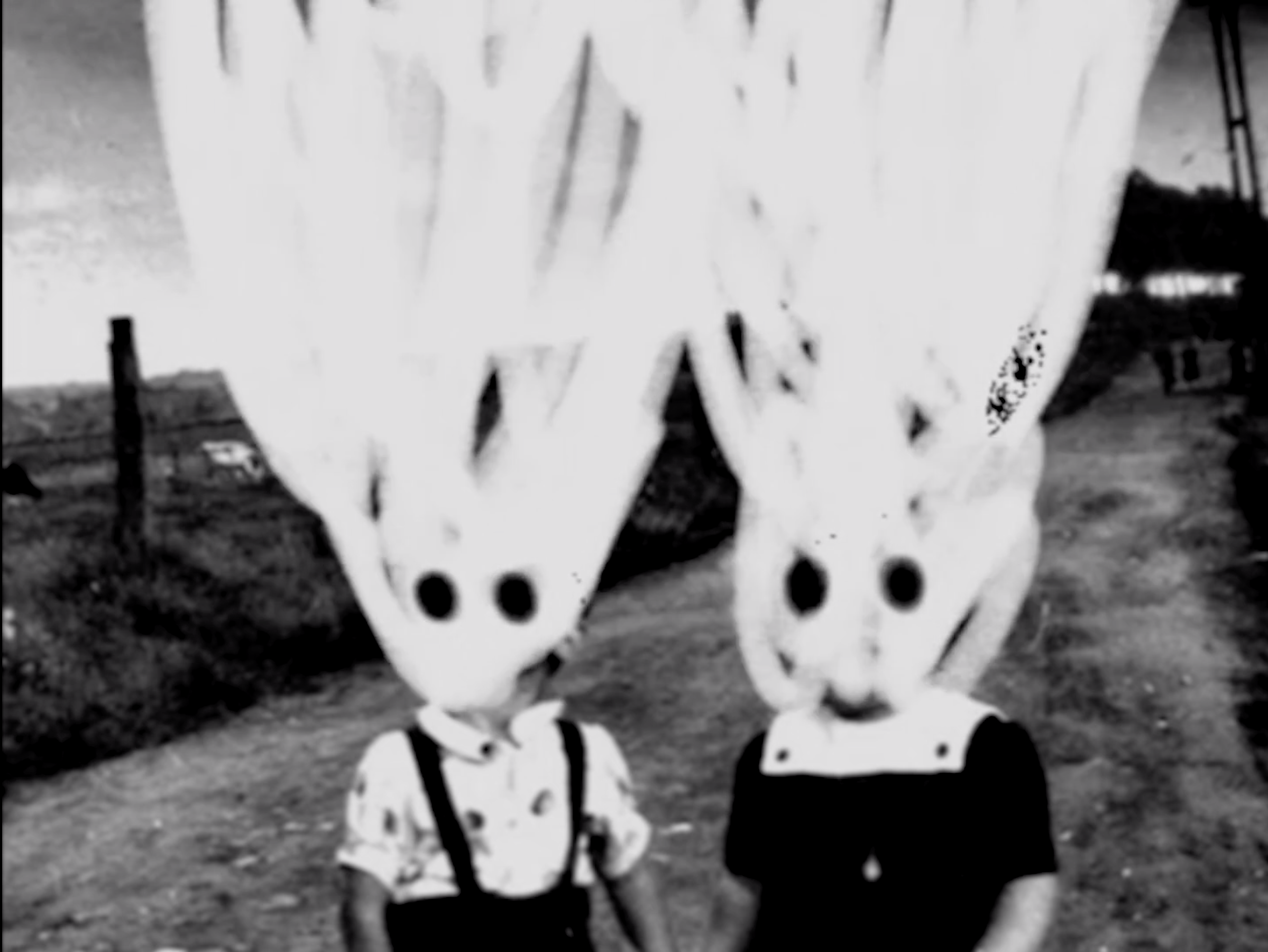 Dad is Gone (Spain, 2020)
Speaking of being influenced by David Lynch, Pere Ginard's four-minute maelstrom of collage madness starts squealing from the second it starts, complete with peering eyes, spinning insects, demons crouching on the corner of your bed while you spiral through another heart-pounding sleepless night. Somehow Ginard serves all of this with such soft severity that my insides feel soothed by the film's all-too-soon conclusion. (Put the link on repeat and perhaps you too can use the film as your very own ASMR.) It screens as part of the online "darkness provides protection" program.
September 20, 7pm, free. More info here.

10:28,30 (USA, 2019)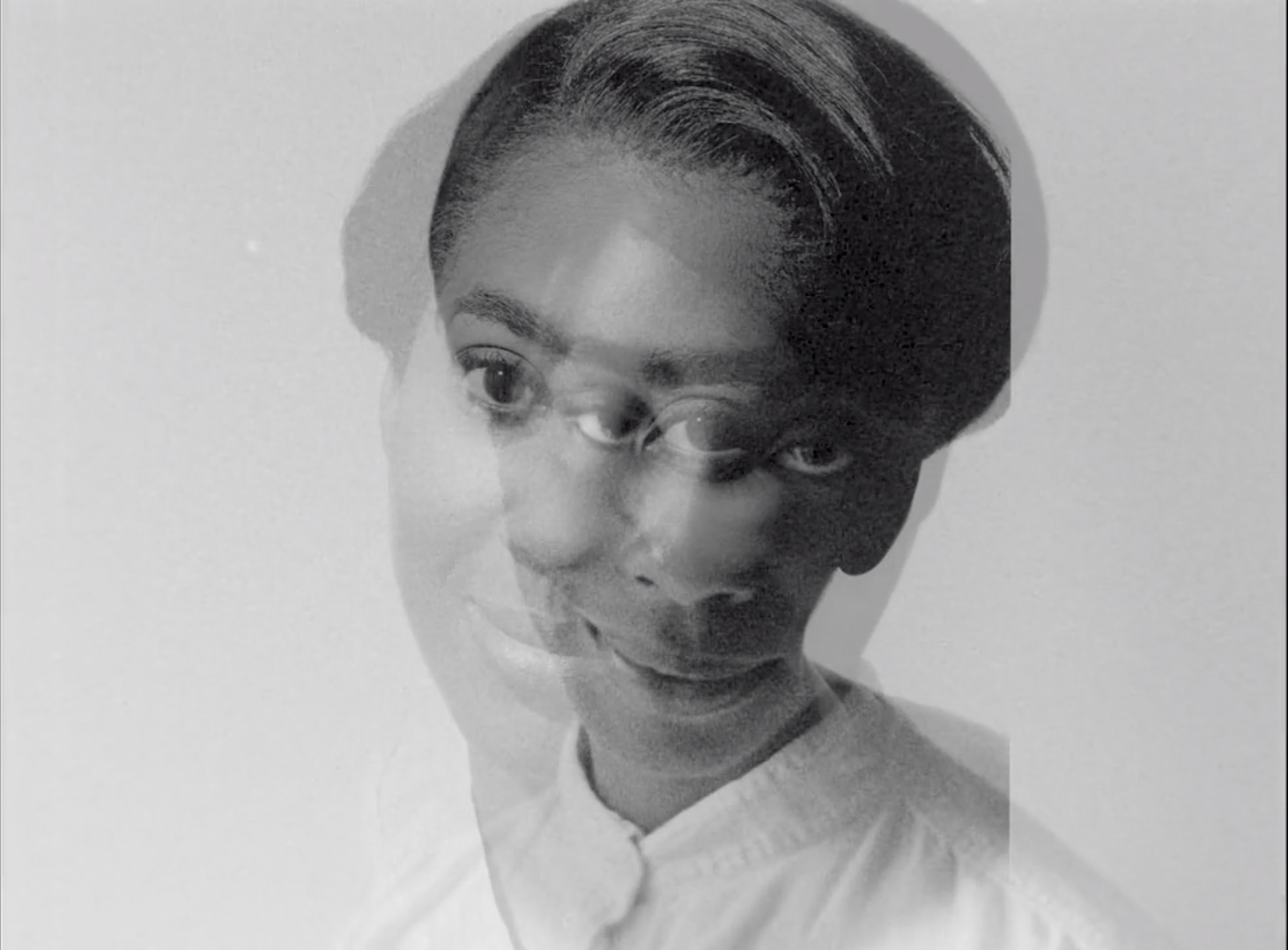 Paige Taul's five-minute descent into familial constraints strikingly stitches together the relationship between the filmmaker, her sister, and their relationship to their mother. Contrasting home video and intimate film footage combined with brutally honest narration, the sincere simplicity of it all really makes this a stand-out. It led me to a couple of Paige Taul's other genuine pieces: The Promise (2019), a five-minute story from the filmmaker's mother about a near death experience and In the face of god (2018), a three-minute story about how the filmmaker's parents met while setting up cable TV to watch an Evander Holyfield boxing fight. These films really resonate. 10:28,30 screens as part of the "inside this shared life" livestream program.
September 21, 7pm, free. More info here.

Optimum Continuum 3.1 (USA, 2020)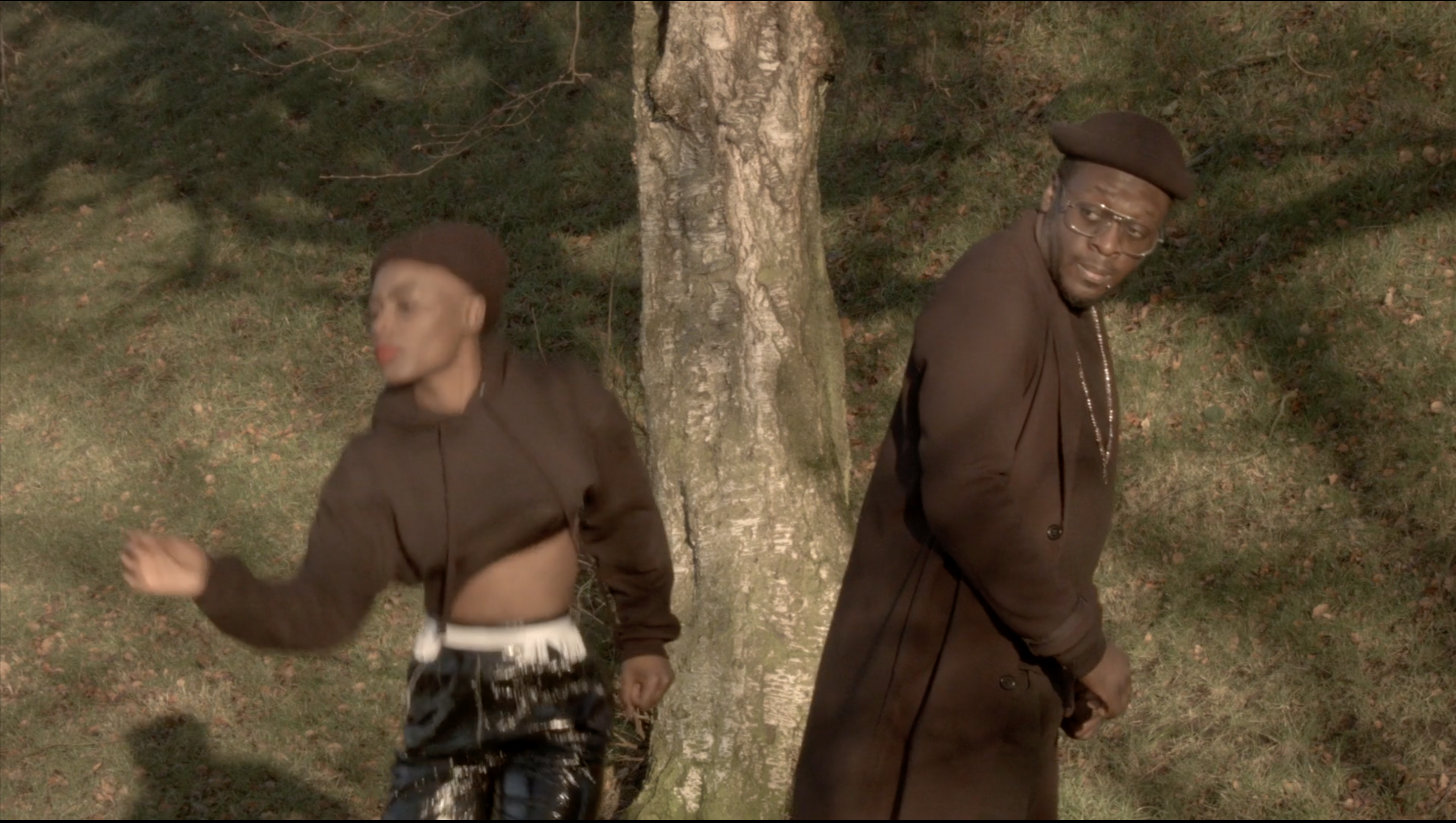 With the recent onslaught of experimental dance films being made, it is exciting to come across director Amir George's inspired, messy 14-minute amalgamation that incorporates "an ongoing barrage of blackness, always in progress." Based in Chicago, George is a programmer at True/False Film Fest and cofounder of Black Radical Imagination. This film screens as part of the livestream "this is called moving" program.
September 22, 7pm, free. More info here.

Untitled (Teeming) (USA, 2021)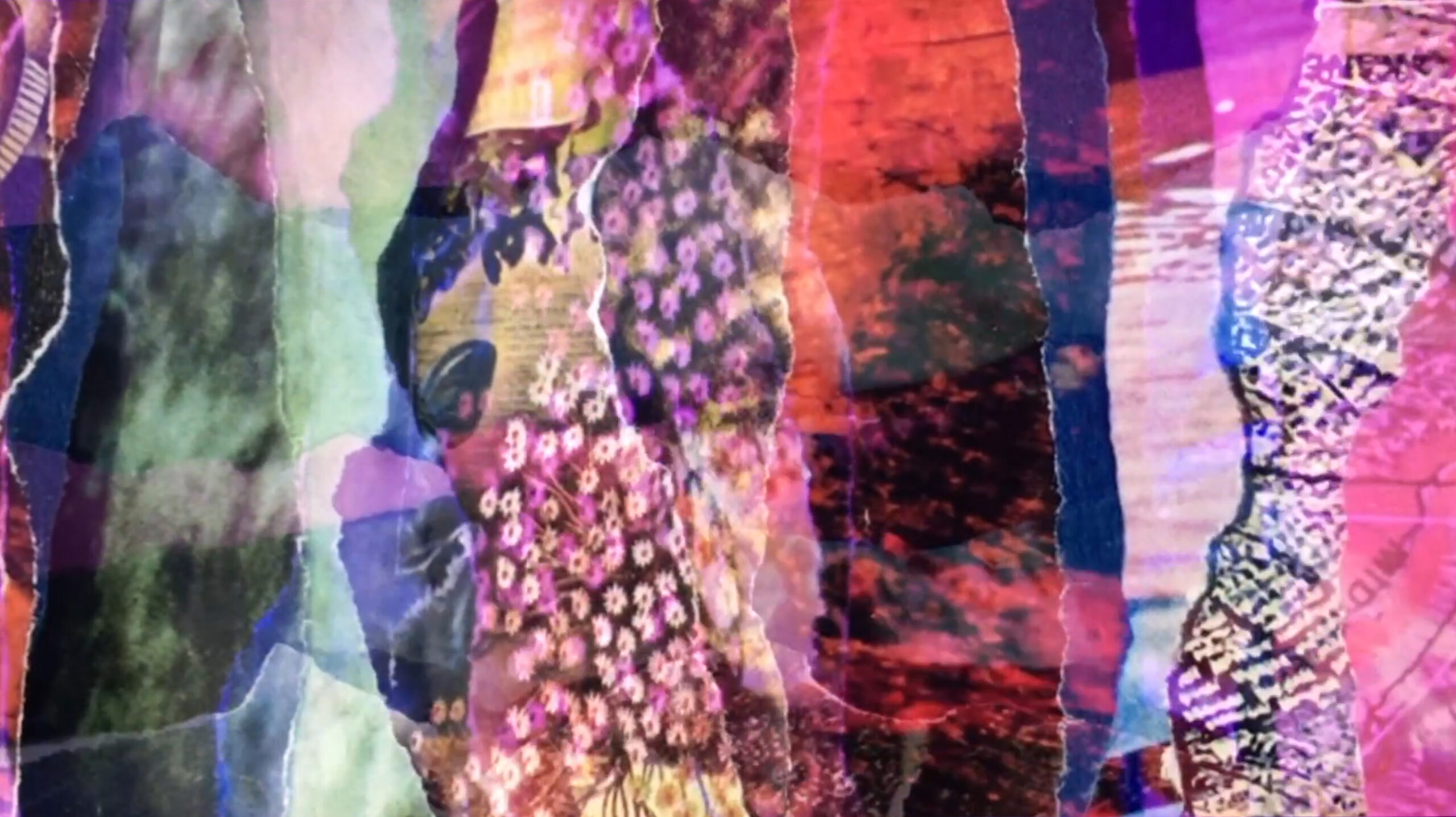 Gina Basso's gorgeously-constructed meditation captures a perfect blend of playfulness and poignancy. Made up of handmade animated sequences, still photography, and found footage, this project is a collaboration with ambient duo Animated Matter for the musician's song "Teeming." It screens as part of the livestream program "no more carefree laughter" and the in-person program "need falls away." Screens as part of Program 7: "no more carefree laughter" which live streams on
September 23, 7pm, free. More info here. October 17 1:30pm, $15 general, $12 for Roxie/Cinematheque members. Roxie Theater, SF. More info here.
earthearthearth (Canada, 2021)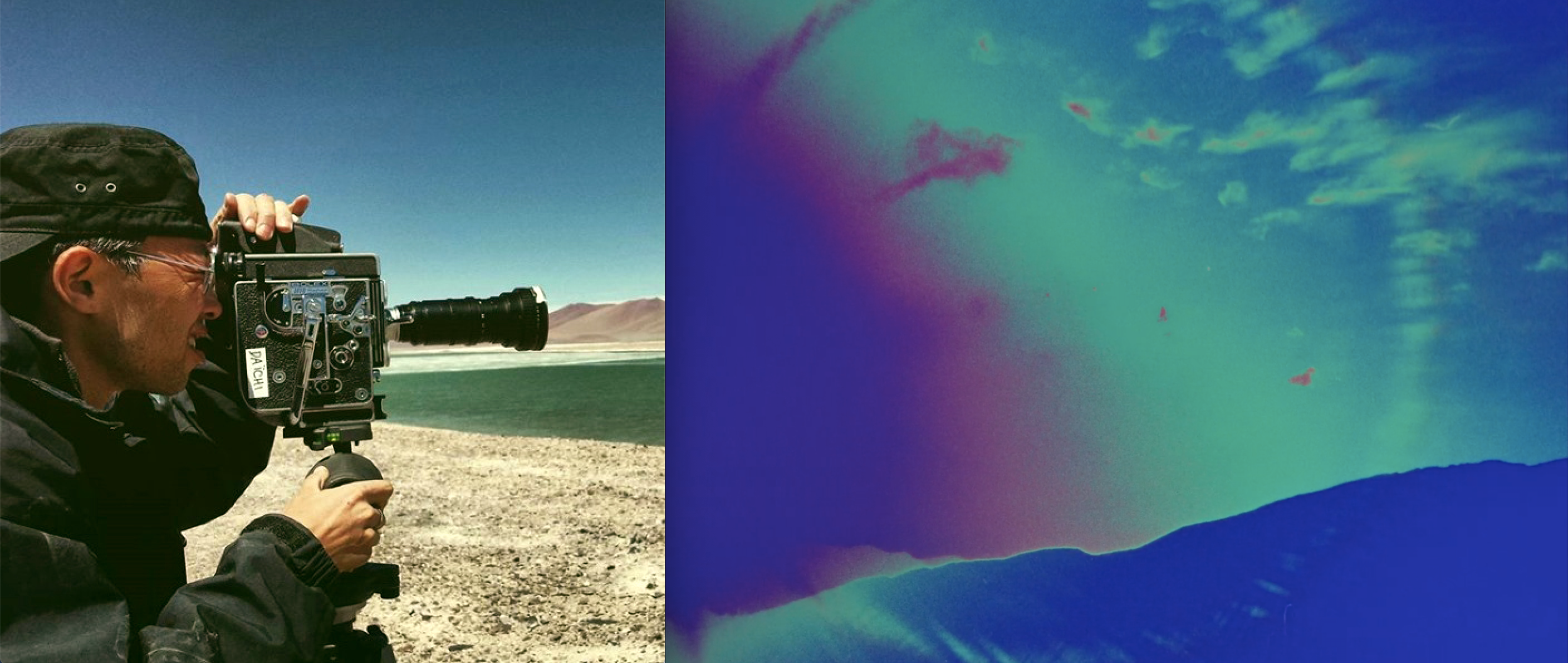 There was nothing more exciting for me than reading that Montreal-based director and co-founder of the artist film collective Double Negative, Daïchi Saïto, had completed a new film. Saïto's previous film was a stunning 19-minute supernatural extravaganza entitled Engram of Returning (2016). Shot in 35mm Cinemascope and showcasing a haunting improvisational sound design by saxophonist Jason Sharp, the film left an impression on me that has lingered. In his latest surreal escapade, not only does Saïto return to teaming with Montreal-based musician Jason Sharp, the two have managed to construct one of the most immersive and spellbinding films of the year. This 30-minute, 35mm transmission feels like you've been teleported into a Mark Rothko painting crossed with the surreal landscapes of Franklin J. Schaffner's 1968 adaptation of The Planet of the Apes. Strictly utilizing 16mm analogue filmmaking techniques—including hand-processing, optical and contact printing, cross-processing, bi-packing and absolutely stunning solarisation—Saïto stuck to his guns by editing the entire piece on 16mm and later blowing-it-up to a 35mm print for rare theatrical screenings. This other-worldly, psychedelic passage into multiple layers of mountain terrain should be experienced on the biggest screen possible, which at the moment is this Cinematheque screening at the first in-person program entitled "in the distance."
October 16, 1:30pm, $15 general, $12 for Roxie/Cinematheque members. Roxie Theater, SF. More info here.

Jesse Hawthorne Ficks is the Film History Coordinator at the Academy of Art University in San Francisco, teaches at Chapman University in Orange County, is part of the San Francisco Bay Area Film Critics Circle and curates/hosts "MiDNiTES FOR MANiACS," a film series celebrating underrated & overlooked cinema in a neo-sincere manner.