Lots of Mission action, clubs vs. condos, a Bernal Heights eviction, sex worker fight, and more — a list of our most popular news stories in March.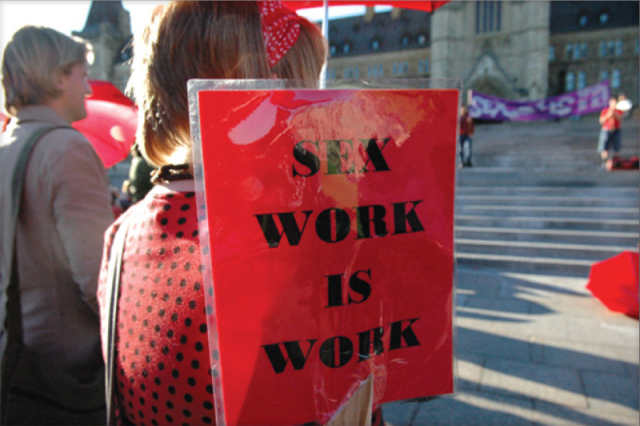 >>THE TRAGEDY OF INNERMISSION
How market-rate housing could wipe out a cultural landmark, destroy jobs, and undermine the history of the Mission District
>>THAT BIZARRE RENT-HIKE EVICTION IN BERNAL HEIGHTS
The worse abuse of of a rent-law loophole that we've ever seen is creating a furor among neighbors — and a citywide discussion of yet another eviction strategy.
>>IN THE MISSION, A DEVELOPER FORUM BECOMES A VOCAL PROTEST
More than 300 people pack community meeting to oppose 16th and Mission project.

>>NEW POLL SHOWS AMMIANO AHEAD 2-1 IN STATE SENATE RACE
Former Assembly member, who hasn't announced whether he's running, would lead Sup. Scott Wiener by 42-21. Without Ammiano, Wiener is in a close race with Sup. Jane Kim
>>IS THE SF WEEKLY DYING?
San Francisco Media Company paper bleeds employees and feeds accusations of chauvinism.
>>AT 16TH AND MISSION, COLLECTIVE HOUSING MUST GO — BUT TECH OFFICES CAN STAY?
Mission landlord wants to evict Station 40 — but he's got a tech office in the same building, which is not zoned for office use.
Help us save local journalism!
Every tax-deductible donation helps us grow to cover the issues that mean the most to our community. Become a 48 Hills Hero and support the only daily progressive news source in the Bay Area.
>>MORE ARTISTS FACING EVICTION ON MARKET. WHAT WAS THE MAYOR THINKING?
Was Ed Lee totally clueless when he decided to give tax breaks for tech companies? Or doesn't he care if poor people and nonprofits are forced out?

>>CLUBS VS. CONDOS: LANDMARK NIGHTLIFE LEGISLATION MOVES FORWARD
Proposed regulations put onus on builders to disclose nearby nightlife venues to prospective tenants. 
>>LAWSUIT SEEKS TO THROW OUT LAWS AGAINST SEX WORK
 Does the right to privacy include the right to have consensual sex — for money? A federal court is going to get to decide.

>>SHOW US THE MONEY
Or rather, developers should show us how much they're going to make on a  project — and then we can talk about fair affordable housing and community benefits.
Like these stories? Please donate so we can write more of them. Thank you for reading and supporting 48 Hills.