Tom Temprano, Wendy Aragon file to take on Alex Randolph in what could be a heated fall campaign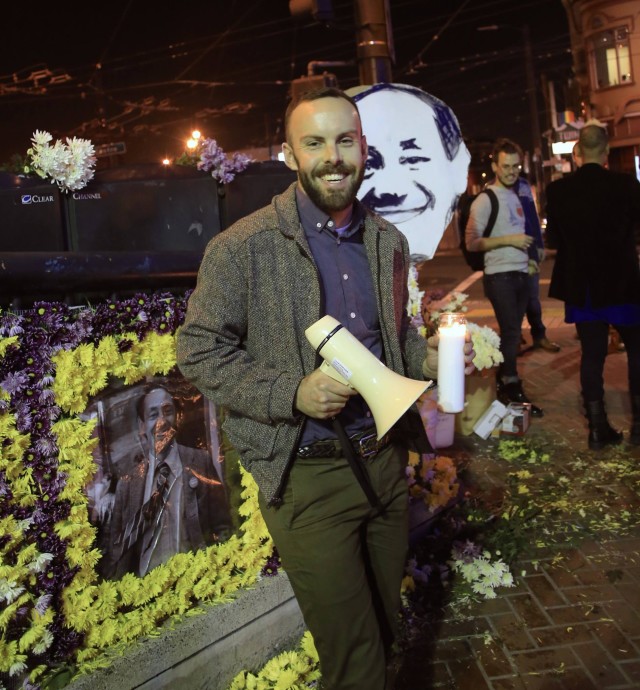 By Tim Redmond
APRIL 28, 2015 – Mayor Ed Lee's first appointment to the Community College Board didn't fare well – he was defeated in his first election. Now his second appointee, Alex Randolph, faces some serious competition that will add a lively element to the November election.
Both Tom Temprano, the former Harvey Milk Club president, and Wendy Aragon, who came close to winning a seat in the last election, have filed to challenge Randolph.
It's an at-large race without ranked-choice voting, which only applies to the mayor and the supervisors, so there's the possibility of the two challengers splitting the votes of progressives and people unhappy with the mayor's role at CCSF. But since both Aragon and Temprano have name recognition and political history, it's also a guarantee that Lee's appointee won't get a free ride.
Temprano, who has written a column for 48hills, has already raised $10,000 and has the endorsements of Tom Ammiano, Sup. David Campos, City College Student Trustee Shanell Williams, and former School Board Member Kim-Shree Maufas.
Aragon is backed by Sup. Eric Mar, labor activist Hene Kelly, and incumbent board members John Rizzo and Brigitte Davila.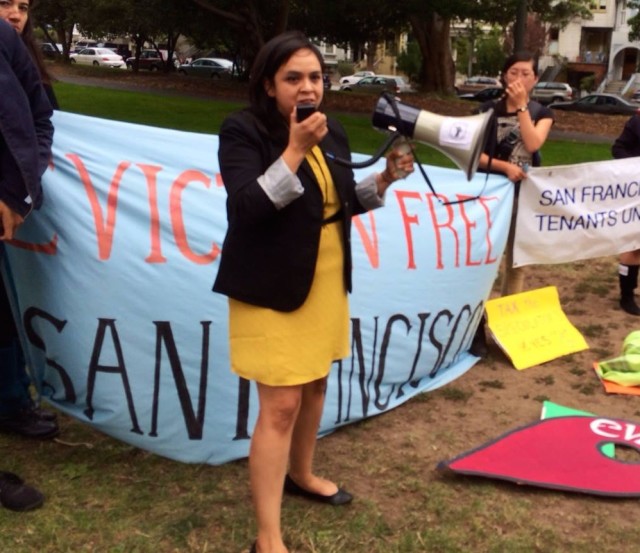 Randolph worked as an aide to former Sup. Bevan Dufty and later as the LGBT liason for former Mayor Gavin Newsom. He's a member of the Alice B. Toklas Club and is generally seen as part of the more moderate side of the LGBT community.
He has to face the voters this fall, when there would not normally be a race for Community College Board, because the City Charter requires all mayoral appointees to be on the next regular ballot.
Among the major issues in the campaign: The school is looking at turning at least some of its property over to private developers, and there has been a lot of talk about the possibility that the district has "too many campuses." And, of course, there are the two ongoing crises – the artificial crisis created by the ACCJC, and the very real crisis of declining enrollment that has been a result of the ACCJC's action.
Then, of course, you have the fact that San Francisco is so unaffordable that it's hard to imagine how community college students, even working full time and going to school full time, can possible stay here.
Add to that the evolving relationship between the elected board and the special trustee (who at this point still has all the power), and the possibility that the mayor would actually prefer that the outside master keep control for a few more months while real-estate deals are done, and you have the makings of a serious debate over the future of the school.
Both Temprano and Aragon are products of the community college system, and both say that a two-year college in California changed their lives. "I wouldn't be here if not for a community college," Temprano, who owns a bar in the Mission, told me.
"This is deeply personal for me," Aragon, a former permit expediter who now works in construction management, said.
Temprano started talking about running the moment the mayor made his appointment. "We need people who will stand up and fight for the students, the teachers, and the school," he said.
While a lot of the talk in the City College administration has been about cuts and ways to downsize, Temprano is taking the opposite approach. "We can't understate the importance of all of the campuses," he said. "Instead of looking for ways to turn them over to private developers, we ought to put investing in them."
In fact, he said, investing in City College right now is one of this top priorities. "I want to focus on a grassroots marketing campaign to undo all the damage," he told me. "There's a class at City College for everyone. Now isn't the time to cut classes."
Temprano owns a bar in the Mission, but he's also made a living doing marketing work for nonprofits and government agencies.
Aragon said she decided to run because she's always been a supporter of City College, one of the early members of the Save City College coalition. "This is all I am going to do" in terms of elective office, she said.
She said that the mayor "hasn't done much for City College" and that, while he has the legal right to appoint a new board member, "it's kind of sad."
Aragon came in fifth in the November, 2014 election, a little more than 3,000 votes shy of winning a seat. "Why would I squander any opportunity to run?" she asked. "I would do so much for City College."
She said she's "totally against" selling or leasing property to private developers "unless it's going to go for affordable housing."
The filing deadline is still more than a month away, but it seems unlikely anyone else will get in the race at this point: The mayor's people will all get behind Randolph. And I don't see any other serious challengers on the horizon.
With the mayor running all-but unopposed so far, it could be a low-turnout election. But this race will draw attention from across the city as the mayor seeks to change his pretty dismal record on appointees – and supporters of City College try to make sure they add another strong advocate to the board.
Tom Temprano's 48hills column, Tom's Town, will be on hold while he is an active candidate for public office.