Supervisor who opposed Mission Moratorium won't go along with limited zoning rules that even the mayor supports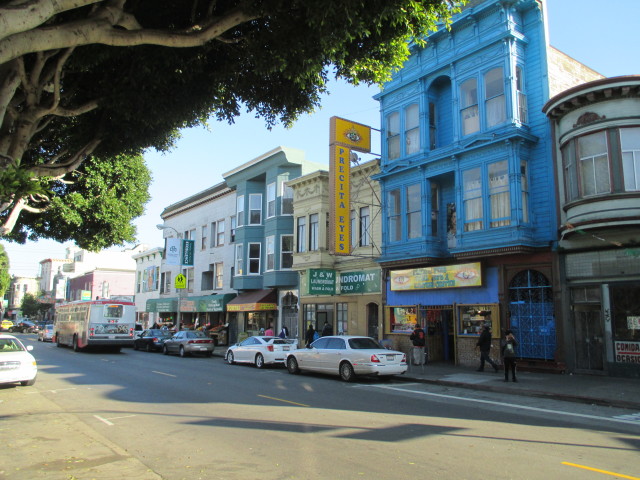 By Tim Redmond
JULY 14, 2015 – The Board of Supes Land Use and Transportation Committee approved a modest plan to cut down on the displacement of small businesses on 24th Street yesterday, with a predictable dissent by Sup. Scott Wiener.
Wiener was the strongest voice on the board against the Mission Moratorium, and he seems to be against any measure that even temporarily halts any kind of development.
The three-member panel heard more than an hour of testimony, most of it from supporters of the plan, which would put a 45-day hold on any consolidation of multiple storefronts. It would, in effect, end the practice of landlords taking small retail spaces and combining them into large places for higher-end restaurants.
The delay would last 45 days. The Mayor's Office supports it. The City Planning Department supports it. Sup. David Campos, who introduced the bill, even noted that the Golden Gate Restaurant Association supports it.
And yet, Wiener voted No, saying that he would have preferred a less-restrictive plan allowing the mergers but requiring a conditional-use permit for them.
The public testimony presented a fascinating look at what's happening on 24th Street. A string of Latino community leaders, business owners, and activists argued in favor of the measure, saying that the section of 24th between Mission and Potrero should be turned into a Special Use District, like Chinatown, to preserve the remaining Latino culture and history.
Sup. Jane Kim, who used to work in the neighborhood, said that "there are very few micro-neighborhoods seeing the rapid changes that this area is facing."
Several speakers, all of whom were white and most of them young, talked of how 24th Street was a scary place with vacant storefronts, violence, and drug use. A man who identified himself as part of the group Open 24 said that he's seen "vagrancy" in front of vacant storefronts, that are host to "dangerous" activity.
I haven't hear the term "vagrancy" in years.
Another opponent of the measure, who said she lived in Potrero Hill, talked about how nice it was to be able, finally, to buy sushi on 24th Street.
Nothing against sushi, but you get the point: There were people who thought that the gentrification of that neighborhood was a good thing, because it made the streets cleaner and "safer" and allowed for more high-end retail and food establishments.
That's kind of a classic pattern – and it's the reason that even the mayor, who is not a foe of development, agrees that this little section of the city needs a planning timeout.
Toward the end, a white woman who said she is a disabled senior testified that she often walks down 24th Street late at night "and I don't ever feel unsafe." She has also lived in the area for many years.
Another person noted: If you want high-end restaurants, you can hope on the bus (or even walk) up to Valencia Street and fine whatever you want.
Wiener talked about how strict controls could create problems down the road, like the rules against new liquor licenses in the Mission could have prevented the Roxie Theater from selling beer. But as Kim pointed out, at the time those rules were put in place, they made sense; later, they were changed.
And the whole idea of interim controls is to allow planners and the community to discuss what the best options are for the future. That might include allowing mergers, but only after the landlord gets a conditional-use permit. It might include a lot of other rules.
As land-use lawyer Sue Hestor noted, "when CUs are set up it usually AFTER standards have been set. … The Planning Department doesn't do well with CUs that are done without standards. I don't see where there's a problem here at all."
The measure passed out on a 2-1 vote, with Sup. Malia Cohen joining Kim in support. Wiener voted no.