The Board of Supes Rules Committee, on a 2-1 vote, sent the full board a recommendation that law professor and immigration-rights lawyer Bill Ong Hing be appointed to the Police Commission — but it appears that's not a done deal.
Sups. London Breed and John Avalos, who are not on that committee but sat in on the hearing, both said they were going to support another candidate, defense lawyer John Hamasaki. Malia Cohen, who is on the committee, voted against Hing and said she favored Hamasaki.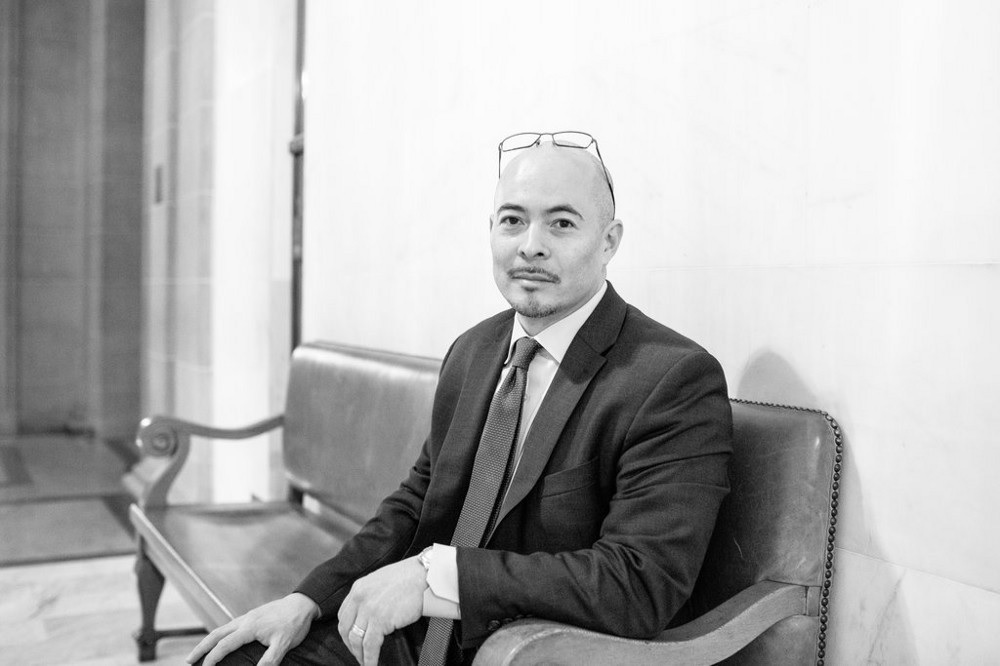 Eric Mar nominated and voted for Hing. Katy Tang said she supported a third candidate, Julie Soo, but wound up saying she would go along with Mar.
The full board can choose any of the three candidates.
I know that all three have a history of civic work; Soo, a lawyer with the state Department of Insurance, is a past president of the Commission on the Status of Women. Hing has been active for years in the immigration-law community, and Hamasaki, a former public defender, has represented pro bono numerous people charged in political demonstrations and is active in the Asian American Bar Association.
For the past few months, most progressives have been backing Hamasaki; that's in part because Hing, who has a long and distinguished record and is known and respected across the progressive legal community, hadn't applied for the job. And it's pretty clear that Soo is the candidate favored by the Police Officers Association.
It's not clear why Hing threw his hat into the ring – after the application deadline. At the hearing today, he said he was late because he didn't think the job would be open until January. (That's when the outgoing commissioner, Victor Hwang, is sworn in to his new job as a Superior Court Judge.)
The danger, of course, is that with two progressive candidates, there might be room for Soo to sneak in. Looking at the politics, that doesn't seem likely.
Help us save local journalism!
Every tax-deductible donation helps us grow to cover the issues that mean the most to our community. Become a 48 Hills Hero and support the only daily progressive news source in the Bay Area.
But at the hearing today, Hamasaki really stood out.
He started his presentation by talking about the Mario Woods shooting. "He died a victim of mental illness, substance abuse, and a failure to adopt 21st Century policing policy," Hamasaki said.
He spoke of meeting a young African American man who had video of the shooting, but was so afraid of the police that he didn't want to show it to anyone. He spoke of his career as a criminal defense lawyer, of how he has seen police officers lie and try to lock a young man in a cage for life for a crime he didn't commit.
And he talked about how high the stakes are: "If I don't do my job, people lose their liberty," he said. "If the Police Commissioners don't do their jobs, people lose their lives."
When he was asked about dealing with the POA, he was very straightforward: "The POA needs to knock it off," he said.
Hing spoke mostly of his background, his incredibly impressive record of standing up for vulnerable communities. He had some stunning data: In Europe, he said, police officers get 20 times as many hours of training on conflict resolution than officers in the United States. He noted that in Europe, the decision to use lethal force is based on a concept of "absolute necessity" as opposed to reasonable grounds.
And he pointed out that, in the Age of Trump, the Police Commission would benefit from somebody with an immigrant rights background.
He's a community hero, with a long, long history. He's written groundbreaking academic articles about policing.
After hearing from both, Avalos said he had come to the hearing prepared to support Hing. But "after listening to John Hamsaki, he has the qualities we need on the Police Commission."
So we have this odd political moment in one of the most crucial decisions this outgoing board will make tomorrow. Breed and Cohen, who are generally on the moderate side, and Avalos, who is one of the most progressive supes, are with Hamasaki. Mar, who is also part of the progressive wing, is with Hing.
Either of them would be fine; it's just a matter of who would be more effective not just in voting on the panel but organizing the community, influencing the other commissioners, taking on the POA, and forcing the department, kicking and screaming, into the 21 Century.
Oh, and which candidate can get to six votes and make sure that somehow, the POA candidate doesn't sneak in.