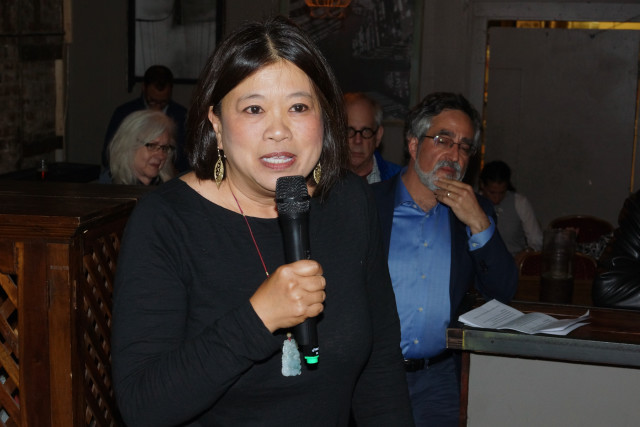 Everyone involved is putting a (fairly) nice face on it, but the reality is that the Board of Supes Budget and Finance Committee's rejection of adequate funding for the defense of immigrants facing deportation was a horror show.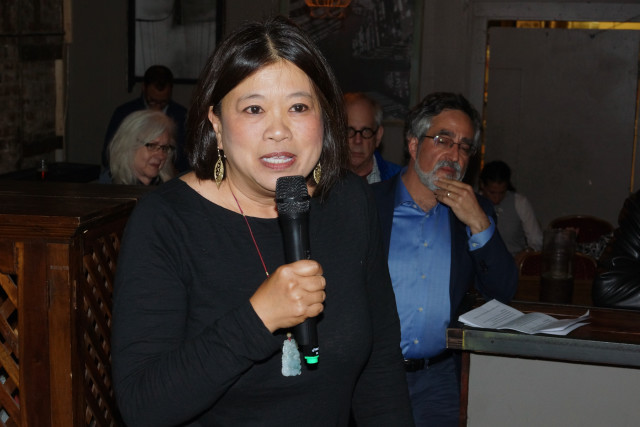 After more than an hour of impassioned testimony March 2, and an amazing presentation by Fewer, the committee rejected ever her modest, compromise proposal for five new lawyers to defend immigrants. She had originally asked for 10 lawyers and seven support staff.
Let's start off by looking at some numbers. There are about 1,500 people in "detention" awaiting action by a San Francisco immigration court. About 15 percent of them, by some estimates, are San Franciscans. That number, cited by the Mayor's Office, is probably higher when you include all the former San Franciscans who still work in the city but have been displaced to other parts of the Bay Area.
Even if we only care about San Franciscans, that's about 250 or 300 people who need help, now. A good lawyer can handle maybe 40 cases at a time. So five lawyers won't even cover what we know is the problem for the existing population – much less address the growth that we know will happen as the Trump Administration rounds up tens of thousands more people.
Help bridge the shortfall. Donate $10 to CARECEN SF who fight for immigrants

What did Sup. Malia Cohen, who chairs the committee, and Sup. Katy Tang, who is also on the panel, agree to? Three lawyers, maybe just two. And only in temporary positions.
Sup. Norman Yee tried to move Fewer's compromise plan, and couldn't get a second.
This is pretty awful, folks. San Francisco politicians just talk forever about Sanctuary City, but when it comes to putting up the money to make that work, they duck.
Oh, and let's remember, particularly if you are from D5: Sup. London Breed, the board president, appointed this train wreck of a committee.
Fewer made the case persuasively. "There are people's lives at risk," she said. She, like everyone else, acknowledged that the mayor has been willing to fund community-based nonprofits that do immigrant-support work. And in fact, the mayor just announced that he's going to create a new private-sector fund through the San Francisco Interfaith Council that will raise philanthropic money for nonprofits.
Those groups do a lot of amazing work – including education, outreach, counseling and advocacy – but 90 of them wrote a letter to the committee saying they needed the Public Defender's Office to take on part of the work of what amounts to criminal defense: Representing immigrants in detention who are facing deportation.
Some of those immigrants may have been charged with a crime. Some may have overstayed their visa or crossed the border without permission (which the government says is a crime).
The Mayor's Office is having a difficult time putting up money to defend the immigrants who are in the justice system. That's a big reason why Ed Lee doesn't want to fund the PD's Office. Fewer put it bluntly:
"Let's not have the conversation that there are some people who deserve representation and some who don't," she said. "There are 1,500 people in a lockdown prison, and two-thirds of them have no prior criminal record."
Oh, and by the way: If they don't have a lawyer, they are seven times more likely to be deported. Oh, and by the way: Immigration hearings are in English.
Tang and Cohen both made long statements of support of the concept of protecting immigrants, and thanked all the advocates for coming and testifying. "I agree with all of what has been said," Tang noted. Cohen called Fewer a "newbie" and said "I appreciate your ability to grow in the spotlight." (Excuse me: Sandy Fewer served for 12 years as a PTA president, two terms on the School Board, years as a parent organizer with Coleman Advocates … she has way more political experience than Cohen.)
And can we please, please stop this obsequious pattern of thanking all the people who spoke and admiring their courage and conviction — and then voting to stab them in the back?
Both Cohen and Tang said they couldn't support the plan. Tang couched her concerns in the typical fiscal-conservative language we expect from her. There's a looming budget deficit, we should use existing resources, she doesn't like supplemental budget allocations. Besides, she said, San Francisco already spends more per capita on immigrant services than any other city.
Cohen talked about all the other priorities that are at risk under Trump. (For once, at least, she seemed to acknowledge, which the mayor and Breed have not, that there is a huge threat from Washington, potentially involving $350 million or more in budget cuts to San Francisco).
But come on, folks: this is a few million dollars to save a lot of the fabric of our community, to prevent families from being ripped apart. And if Trump and the GOP cut $350 million out of the city budget, we are going to have to find new revenue sources to replace it; there's not a lot of choice.
Eventually, the committee agreed to fund three lawyers (one a head attorney) and a paralegal, using only existing salary savings in the PD's Office. Even then, the mayor's budget director balked, saying she was only authorized to approve two lawyer positions.
In the end the committee essentially turned the whole thing over to Lee, who I am told now is considering funding three lawyer jobs but no head attorney — so this new division won't have a supervisor to help it grow.
Fewer said she was "disheartened." Her aide, Chelsea Boilard, told me that they hope this can be a pilot program that can grow in the future.
The Chron headline said "SF supes OK funds to defend immigrants."
Here's the reality: In one of the first big tests of whether this city is serious about fighting Trump, the mayor and the supervisors failed. It's pretty disgraceful.
I can't believe this Budget Committee. It's going to be a rough year.