SCREEN GRABS The San Francisco Cinematheque's eighth annual experimental film festival, CROSSROADS 2017, has some genuine medicine for the overabundance of melancholy fogging up the world these days.
CROSSROADS 2017 will present 59 films, videos, and performance works by 58 filmmakers from around the world, screened over 9 programs, running from Friday, May 19 through Sunday, May 21 and being presented for the first time in SFMOMA's newly renovated state-of-the-art movie theater. Here is a mini-guide of my favorite films and some major highlights from easily, the strongest lineup of the festival's past three years! Get more info and buy tickets here.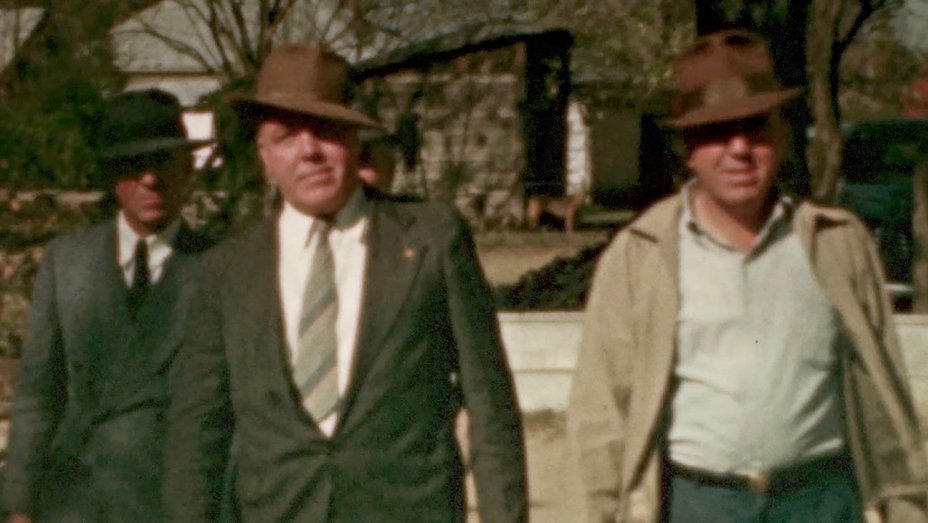 Travis Wilkerson's Did You Wonder Who Fired the Gun? (US, 2017) was a downright showstopper at this year's Sundance Film Festival, this 70-minute documentary hauntingly explores a post WWII murder mystery of the filmmaker's own grandfather within a small Alabama town. Do not walk, but run to this Bay Area Premiere for what is easily one of the most moving documentaries of the year! With Live-on stage narration by the director in person! Screens Program 2 on Friday, May 19 at 9:30pm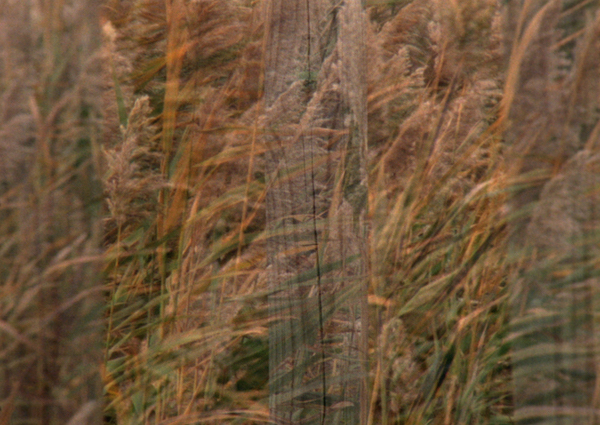 Robert Todd's Restless (2016), an eight-minute digital meditation steadied my breathing and relaxed my ankles while presenting flowing trees and grass to near perfection. Screens in Program 1, called "sea to shining sea (we are stuck on this rock)," on Friday May 19 at 7:00pm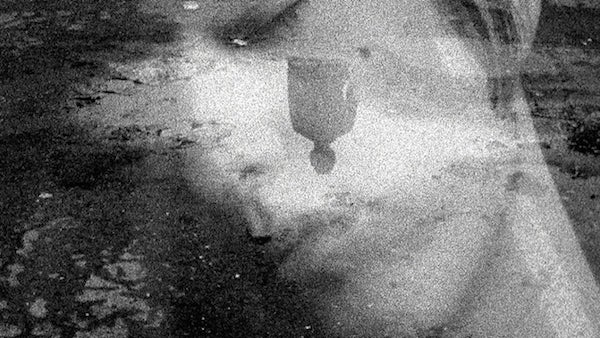 Paul Clipson has delivered yet another priceless little ditty, Feeler (2016), a 7-minute 16mm film utilizing the remarkable Canadian musician Sarah Davachi and following a young woman through B&W and color collages. The constant superimpositions capture a wonderful feeling of being alive and my only complaint is that it didn't go on for an entire hour. Director in person! Screens in Program 3, called "a great unknown called trust" on Saturday, May 20 at 1:45pm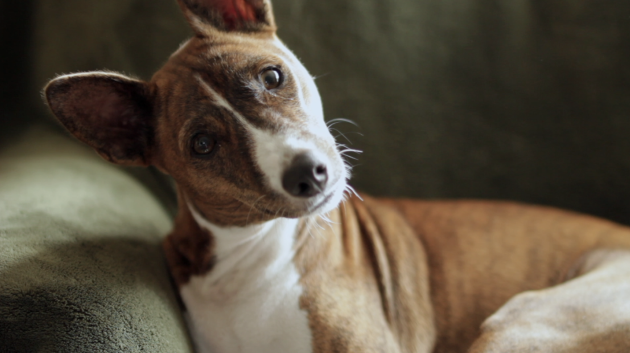 The above program also includes the 18-minute elegy See a Dog, Hear a Dog (2016) by Jesse McLean, who is easily one of my new favorite filmmakers. Her eerie sense of humor, creating her own filmed "found footage" and combining it with intelligent musings and a dog playing the piano, has been stuck in my mind since its most recent Bay Area premiere at the SF International Film Festival. Must see! Screens in Program 3 on Saturday, May 20 at 1:45pm.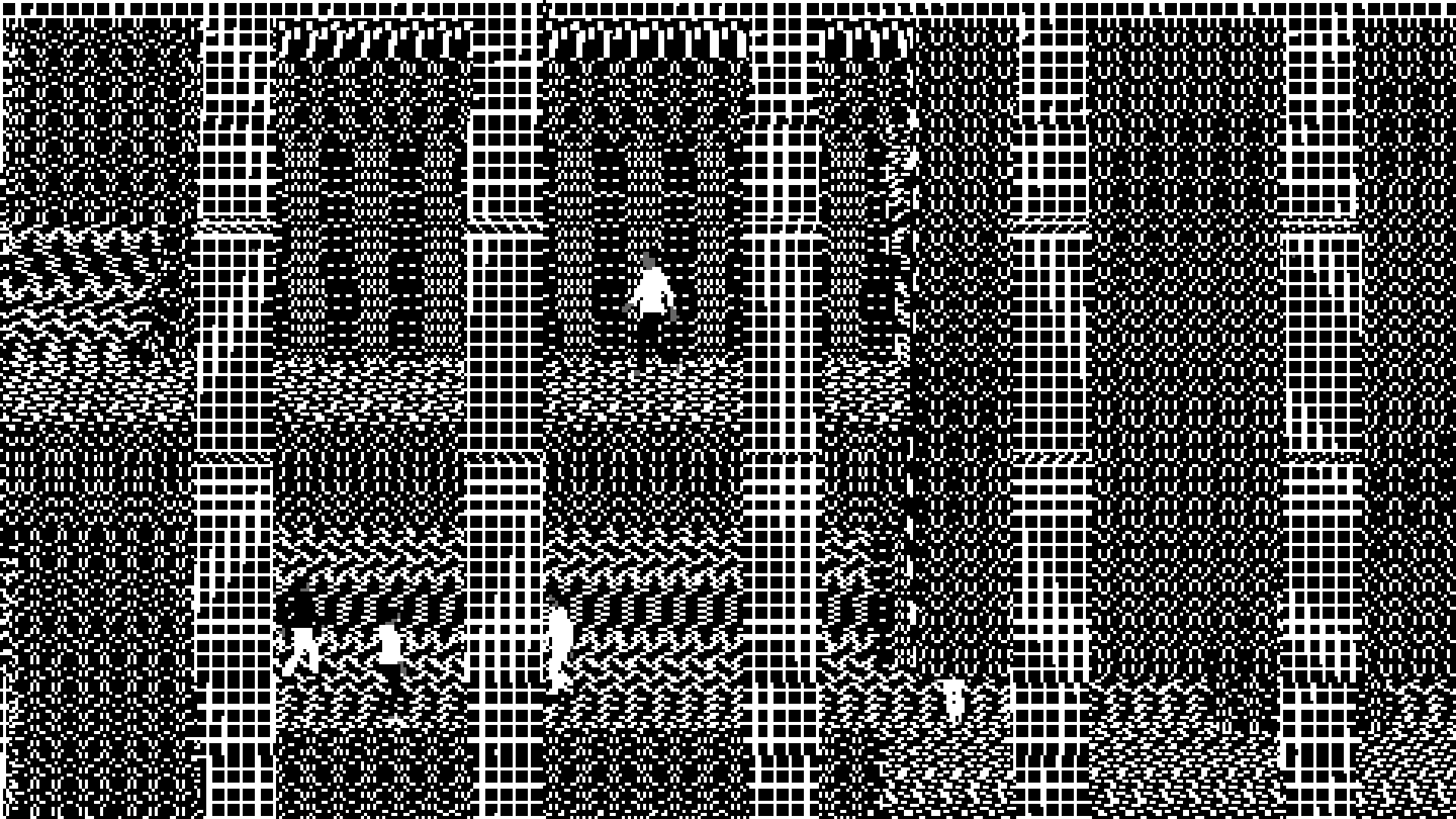 Peter Burr's Pattern Language (2016) is perhaps my favorite film in the entire CROSSROADS 2017. This consistently fascinating 11-minute B&W film sports some of the most fascinating observational, digitized layering of patterned life that I have ever witnessed. DO NOT MiSS THiS IN A THEATER! (WARNiNG: Strobe effect is used to maximum achievement.) Screens in Program 4, "if it makes you happy, it can't be that bad," Saturday, May 20, at 4:30pm.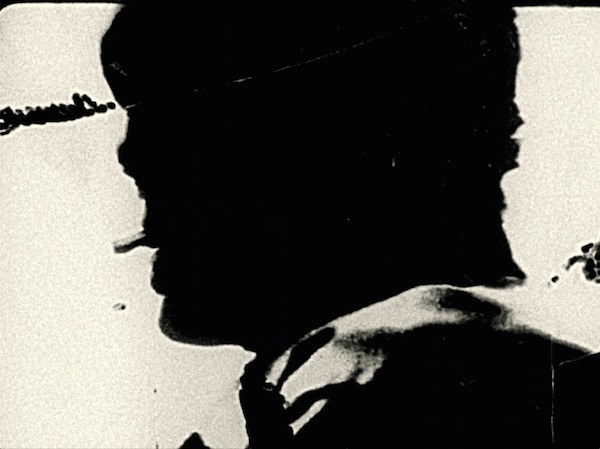 While all of the programs have wonderful films in them, my favorite and highest recommendation is program 6: "at the foot of a great monument (this ain't no storybook)" screening on Sunday, May 21 at noon. This profound program remarkably questions the boundaries of the rigid beauty of ethnography cinema. Beginning with the 12-minute 16mm film Kindah (2016), director with Ephraim Asili nonchalantly involves the viewer in vibrant daily dancing — complete with drumming and whistling soundtrack — and other activities in Accompong, Jamaica, a town established by rebel slaves in the early 16th Century. I wanted the film to be screened twice in a row.
Luckily, Cristiana Miranda's duel-projected nine-minute 16mm film About something that concerns us all (2016) similarly wanders its way through Portuguese streets, gloriously superimposing hand-processed images atop spirits of old slaves, statues and straw-covered dancers. But nothing prepared me Rajee Samarasinghe's 14-minute hand-processed, 16mm silent work, The Spectre Watches Over Her (2016). This high contrast re-staging of an exorcism once performed on his mother in the early 1960s left me utterly speechless both times I watched it. Its silence only adds to the blitzed out beauty.
Miko Revereza's 8-minute Droga! (2014) lovingly rewinds and fast forwards through B&W video footage of life in Manila while contemplating love, life and other existential questions. Rounding out the program is Sky Hopinka's I'll Remember You as You Were, Not as What You'll Become (2016), a 13-minute elegy to the indigenous poet Diane Burns. Showcasing footage of actual poetry reading, I was most struck by the melding of Hopinka's beautiful digital blurring and re-designed visual texts. Leaving a theater after these eight effervescent and stimulating explorations is an experience you truly do not want miss.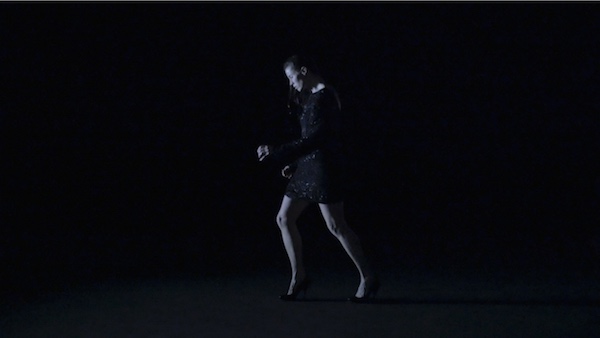 A Rendering (2016) is a stunning 15-minute digital color film, narrated with a Laurie Anderson-esque voice combined with long, languid shots by LIMITS, a Seattle-based performance/film hybrid formed by dancer Corrie Befort and sound artist Jason E Anderson in 2014. Screens in Program 7, "a thought comes into your head (like an object)" on Sunday, May 21 at 2:30pm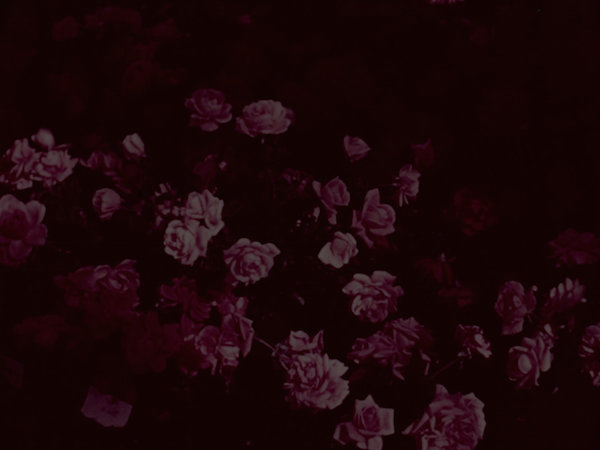 Mónica Savirón's Answer Print (2016) 5-minute 16mm film plays out like a methodical found-footage horror film that had me covering my eyes and peeking through my fingers. Tick, tick, tick. Truly creepy! Screens in Program 8, "the photon doesn't give a damn," on Sunday, May 21 at 5:30pm.
Greta Snider's Rendition (2015) is an 8-minute quiet exploration of "sensory deprivation" that completely relaxed my stomach, knees and toes. Screens in Program 9, "a few (lost) reflections," Sunday, May 21 at 8pm.
Playing in the same program Peter Hutton's epic In Titan's Goblet (1991), each shot seemingly able to somehow lasso the moon away from the haunting clouds protecting it.  Screens in Program 9, "a few (lost) reflections" on Sunday, May 21 at 8pm.
CROSSROADS runs May 19-21. Tickets and more info here.
Jesse Hawthorne Ficks teaches as the Film History Coordinator at the Academy of Art University and curates/hosts the MiDNiTES FOR MANiACS series in the Bay Area. He is a member of the San Francisco Film Critics Circle and writes film festival reviews for 48hills.