PARTY RADAR Hello from Detroit, where I'm currently warmer than y'all are in the Bay, because climate change is happening and weird! Here's a quick rundown of this week's recommended parties so I can get back to giving into some underground techno with all these hipsters who have invaded downtown Motown lately. And yet, the FOMO is so real. Please represent me at the following SF…
PARTIES OF NOTE
THU/22 BEN UFO Noisepop is in full effect, with more tasty nightlife offerings than ever. Mindblowing Brit techno hero Ben UFO lands with beloved Gerd Jansen and our own goddess of dark, mystic grooves, Mozhgan. 8pm-late, $25-$30. Great Northern, SF. More info here.  
FRI/23 BLACK FRIDAYS: WAKANDA FOREVER Round out Black History Month with a drag show dedicated to the Black Panther blockbuster + all-night dancing. All are welcome to celebrate queer performers of color. 10pm-4am, $10. The Stud, SF. More info here. 
FRI/23 LINDSTRØM The king of cosmic disco returns from his glowing Norwegian throne to throw down (and make us nostalgic for headier dance floor days). 9:30pm-late, $15. The Midway, SF. More info here. 
FRI/23 WRONG WAY WEEKLY: RISHY One of our underground techno scene's most familiar faces, but rarest of DJs, finally steps behind the decks of this cute party to show us what he's soaked up at all those international events. 9pm-2am, free. Driftwood, SF. More info here. 
FRI/23 DEVELOPER Two incredible parties, Direct to Earth and Robot Ears, team up to bring in this Berlin technoist from the Modularz label, with some ace backing from Jeff Derringer of Chicago's legendary Smart Bar, Patrick Gil, and Jean-Phillipe. 9pm-4am, $15.50. F8, SF. More info here.     
FRI/23 GALAXY RADIO Brilliant Italodisco party returns with Oakland's Wonja—who specializes in a melancholic strain of the dance genre—plus DJML and DJ 1€ PIC SLEEVE. 9pm-2am, free. The Knockout, SF. More info here.  
FRI/23 DJ HARVEY He brought disco to a whole new audience by taking a devil-may-care punk rock attitude and some giant risks with his selections. He's still golden, don't miss this huge collaboration with the Surface Tension and Housepitality parties. 10pm-3am, $25-$30. 1015, SF. More info here.
FRI/23 CLUB LONELY Do not go to this party. And definitely don't dance all night to the best house music you will hear with a wonderful crowd for its third anniversary. It is all bad, bad, bad. No! 10pm-2am, $10. Club OMG, SF. More info here. 
FRI/23 TERRENCE PARKER A master of Detroit techno comes in with his Supernature project featuring fellow producer, DJ, and vocalist Merachka. 9:30pm-2am, $10-$15. Monarch, SF. More info here. 
SAT/24 MEXICAN JIHAD The Mexico City underground bass-reggaeton scene is on fire right now, full of radical politics and incredible queer creativity. This member of the N.A.A.F.I. Crew drops in to school us on what's happening, presented by Molly House Records. 10pm-4am, $12-$15. The Stud, SF. More info here.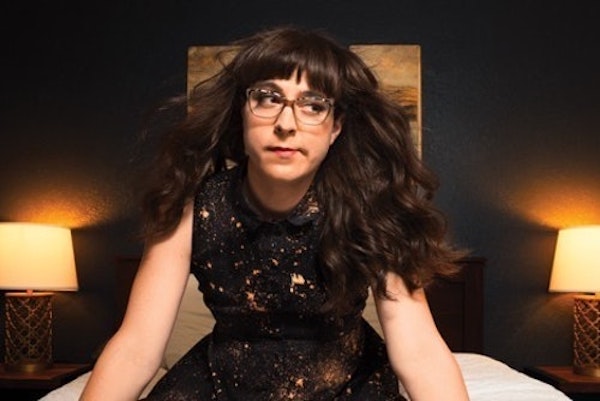 SAT/24 POLYGLAMOROUS WITH OCTO OCTA Another third anniversary, this time around for the lovely scruffy burner-meets-queer Polyglamorous monthly extravaganza, bringing in one of my absolute favorite people and killer DJs, Octo Octa, to slay ya with some juicy house goodness. 10pm-4am, $10-$15. F8, SF. More info here.   
SAT/24 SUNSHINE JONES Very classic SF house, presented in a lush "Garden of Eden" environment, as the Garden Party transforms Monarch into loveliness with Sunshine of Dubtribe Sound System on the decks. 9:30pm-2:30am, $10-$20. Monarch, SF. More info here. 
SAT/24 TOMMY CORNELIS Washington DC's NeedlExchange crew is the underground queer techno jam, and this very talented representative will be making gay bear party Bearracuda's 500th installment all hot and sweaty. 9pm-2am, $7-$10. Eagle, SF. More info here. 
SAT/24 GUY J  I admit it, I love contemporary emotive-progressive house, and this Israeli practitioner and prolific producer is the absolute best at it. Should be spectacular on the Audio soundsystem, too. 10pm-4am, $10-$30. Audio, SF. More info here. 
SAT/24 LOVE HANGOVER Dance all day to disco and house in a bear bar with cute DJ Kelly Naughton + Lotus Disco + Justime! Drink! Rub some bellies! 3pm-9pm, $5. Lone Star Saloon, SF. More info here. 
SUN/25 PASTEL GORE "Pastel Gore is an all-new nightlife experience where nerdy drag and filthy, horror drag collide. Pull out your Silph Scopes and put on some heels, because this month we are taking you on a journey through Lavender Town, the most haunted location in the Pokémon World. Whether you're a Pokémon Master or a Pokémon Sub, watch your shadow… before your shadow starts to watch you." Eek! 10pm-2am, $5-$10 sliding scale. The Stud, SF. More info here.