Editor's note: For years, tenant lawyer Dave Crow wrote a column for the SF Appeal on tenant issues. We are happy that he's back, now at 48hills, and will be available to answer questions about tenant law, tenants rights, and anything else that you may face in this crazy world of surviving as an SF renter. You can send him questions at askdave@48hills.org.
What happened to Tenant Troubles? Where has Dave Crow been? Probably not a burning question, but I'd like to explain anyway.
I haven't been focused on my extracurricular writing due to work. You know…the excuse we all use to avoid living our lives—the "excuse" all of us tenants have when we have to pay 30%, 40%, 50% or more of our net income for rent.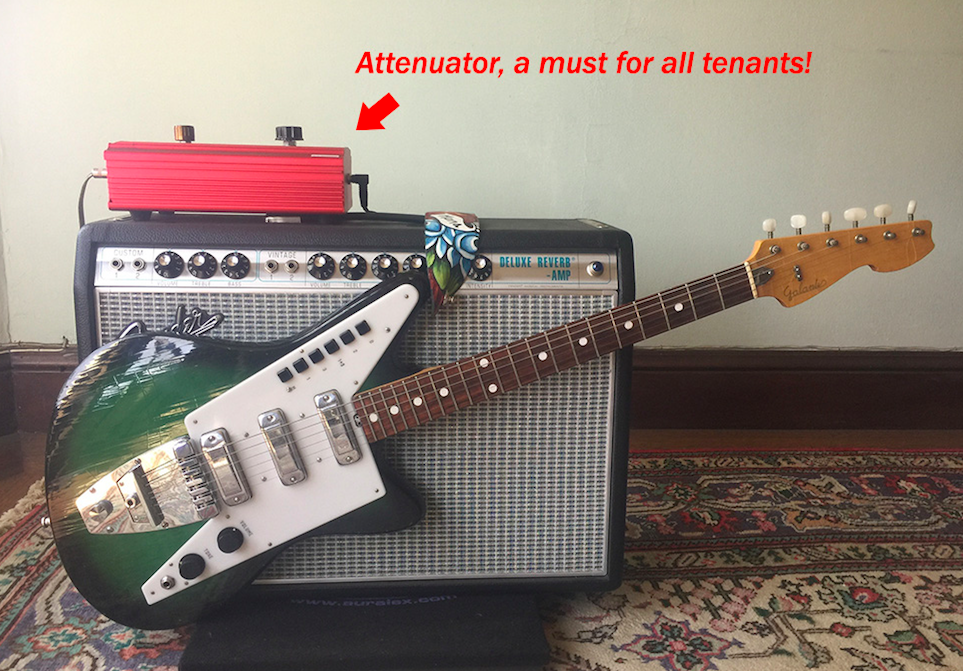 My job involves a lot of writing anyway. If you think you want to be a lawyer and you don't want to write, you're considering the wrong profession. It didn't make for good TV to portray Perry Mason, Jack McCoy or (insert your your favorite TV lawyer here) spending hours of time writing legal briefs.
My job involves too much writing that, to be honest, pisses me off. For example, last year Solvejg and I spent weeks responding to an appellate case, chipping away at the reasons why Costa Hawkins didn't preempt the trial court's ruling in favor of our clients. In their decision, the appellate court essentially agreed with us, but ruled against our clients anyway. That Costa Hawkins should be repealed is simply a no-brainer. But look where that got us, despite the efforts of organizations like Tenants Together, the San Francisco Tenants Union, the Housing Rights Committee and others.
Up close and personal, tenant troubles break my heart. When meeting with clients or prospective clients, the palpable sorrow, the tears and the dismay at being uprooted from community, leave me little to say. "Where will I go?" is an unanswerable question that cannot be adequately assuaged by "you do have some rights." or "you can sue the landlord later." So I stopped writing for awhile.
I often incorporated musical references in many of my Tenant Troubles columns in the past—from Elvis to Dusty Springfield to the Butthole Surfers. When my six-year old niece wanted to take guitar lessons several years ago, she and I went together. She lost interest (she plays the sax now) but I kept going. I began to substitute the time I spent writing, to practice the guitar.
"The effect of rock and roll on young people, is to turn them into devil worshippers; to stimulate self-expression through sex; to provoke lawlessness; impair nervous stability and destroy the sanctity of marriage. It is an evil influence on the youth of our country." – Minister Albert Carter, 1956.
I've always loved electric rock 'n roll and punk—synapse frying, ear splitting, raging…yes…devil music.
So I bought a used Stratocaster and a small amp. Then a vintage 1967 Galanti Grand Prix. Then a larger amp. Yeah, it's a mania, with which some of you may be familiar.
As I revisited the music I love, to learn to play it, I understood the common thread again—not simply generational rage, but a fleeting, clear, unadulterated vision that only young adults can possess.
"You and me we keep walkin' around and we see
All the bullshit around us
You try and keep your mind on what's going down
Can't help but see the rhinoceros around us
And you wonder what you can be
And you do what you can
To get balled and high…"

—Jefferson Airplane, The House at Pooneil Corners, Crown of Creation, 1968
When I first heard Crown of Creation, Jefferson Airplane's post apocalyptic masterpiece, I was too young at the time, to truly understand some of the lyrical themes, but I loved the feedback—that visceral howl—San Francisco beckoning. I devoured San Francisco psychedelic rock, Quicksilver, Big Brother, The Dead, Santana, and Blue Cheer like each was a last meal.
Certainly I will never play as well or as weird as Jorma Kaukonen of the Airplane, but I have gained new respect for musicians of any stripe who the courage and the determination to play well, no matter how weird. Better yet, that old useless idealism creeps back into my head like DNA unravelling. I catch myself asking questions like, "What if they gave a war and nobody came?"
"Just when you think tastelessness has reached its nadir, along comes a punk rock group called 'The Dead Kennedys', which will play at Mabuhay Gardens on Nov. 22, the 15th anniversary of John F. Kennedy's assassination." —Herb Caen, November, 1978
I had arrived in the Bay Area about six weeks earlier, staying with my friend, Tom, in Alameda. November 1978 was shaping up to be a lousy month for the Bay Area. The tragedy in Jonestown had been reported on November 18, but we were determined to go to see this weird, irreverently named group. And that night charted a new course in my musical journey. There it was again, the cutting, guitar screaming, fuck-all-you-all, satire—the roar from those too young to know they may have something to lose.
It's the American in me that makes me watch TV
see on the news, listen what the man said.
He said

"Ask not what you can do for your country
what's your country been doing to you
Ask not what you can do for your country
what's your country been doing to your mind?"
In 1979 I had the good sense to vote for Jello Biafra for Mayor of San Francisco largely because one of his campaign planks required businessmen to wear clown suits within the city limits. San Francisco was a vast, post modern circus that needed its clowns. SOMA was an industrial wasteland where one could take in one of Mark Pauline's Dangerous and Disturbing Mechanical Presentations. One could witness mummified cats, dogs, and raccoons lasered on the Mummy-Go-Round. In that era my list of bands included the DKs, Joy Division, Husker Du, Flipper, The Mutants, X, Romeo Void, Suicidal Tendencies, and so many, many more.
That music is a little easier for me to play, not that I'm any good. But what about the anarchy? The raw defiance? Is it as easy to embrace now? What if they gave a war and nobody came?
At its best New Wave/punk represents a fundamental and age-old Utopian dream: that if you give people the license to be as outrageous as they want in absolutely any fashion they can dream up, they'll be creative about it, and do something good besides. —Lester Bangs, Psychotic Reactions and Carburetor Dung, Edited by Greil Marcus, 1987
As you know, San Francisco has revoked that license. Almost all of those people are gone–evicted one way or another. For me, evoking my youthful rebellion and the music that informed it, helps me to refocus and stay pissed off. I know I can't bring back the past, but I can sure as hell try to head off a inhumane, inhuman sanitized future.
I am pleased and proud to bring Tenant Troubles to 48 Hills. I've known Tim Redmond for over 30 years. We met when he was a reporter and I sold classified ads at the Bay Guardian. Tim has steadfastly supported our San Francisco community for all that time.
In this new iteration of Tenant Troubles I will still give you the law, straight up. I'll tell you how the law can help you and how the law can hurt you—no punches pulled.
When the law is not on your side, and that is often, I'll also urge you to remember your old music, to let your DNA unravel, to undadulterate, to get pissed off and get political.
Try this. Listen to The Clash's cover of "I Fought the Law." Then reimagine the lyrics:
Payin' my rent, hurtin' no one.
I fought the law and the law won.
Fightin' the Ellis Act is no fun
I fought the law and the law won…
Etc.
How to Help Dave Crow Help You
Dear Readers:
Every once and awhile I will have to guess at a detail or two when I attempt to answer your questions. For example, I will often assume that a building was built before 1979, given the context of a question. When I make that assumption, it's highly likely that I will assume that you live in a rent-controlled unit and answer your question using the standard of the San Francisco Rent Ordinance. That could be a problem for two reasons. If your building was built after 1979, it is not covered by the Rent Ordinance. Worse, what if you don't live in San Francisco?
So, I thought it might be a good idea to give you a short list of details to consider and/or include when you write me.
When was your building constructed?
If you don't know, you can find out by using the SF Assessor-Recorder's website to find out. If that site is being funky (not unusual) ask around. Finally, take a look at your building. Victorian? That's easy. The difficult ones are buildings built in the 1960s and 1970s, the big square ugly boxes reminiscent of the shit they're building these days.
How many units are in your building?
That seems like a no-brainer. But it's not so easy if you live in a single-family dwelling in which the landlord rents rooms. The Rent Board might consider each room as a unit depending on the facts. The other common scenario is the single-family house with an illegal in-law. Rent controlled? (By that I mean, subject to annual allowable increases?) Yes. This is a two-unit building because Illegal units are covered by the Rent Ordinance.
Do you live in a house?
If the house was built before 1979, it is subject only to the just cause eviction provisions of the Rent Ordinance and the landlord can increase the rent as much as he likes…within reason. However, if your tenancy started before 1996, the house is subject to the price control provisions of the ordinance.
Do you live in a condominium?
This can be difficult to ascertain if you live in a converted building. Ask the landlord or check the Assessor-Recorder site above. Condos are legal single-family dwellings, usually only subject to the just cause eviction provisions of the Ordinance. There is an exception, see Tenant Troubles: Are The Buyout Terms My Landlord's Offering Acceptable?
How old are you? Are you disabled?
This may be applicable if you are a protected tenant under the Rent Ordinance.
How long have you lived in your unit?
This could be important to determine if you have a protected status or, as in the example above, if your tenancy in a house or condo is subject to price control.
How much is your rent?
Often this is the most important detail because it usually points to the underlying motive of the landlord for taking whatever action he is taking–he thinks you're not paying enough rent.
What does your lease say about it?
The lease controls the terms of your tenancy. It is always helpful to me to understand how to apply the law to your problem when I know if there is an applicable term in your lease. For example, if you are having a problem adding a new roommate, I need to know if the lease absolutely prohibits subleasing or if subleasing is subject to the landlord's written consent. The ordinance is different for each scenario.
Details, details, details.
If the landlord is harassing you, I want to know how. Does the landlord like to watch you sleep? It's important to understand if your lease has a clause prohibiting pets and you just adopted a baby gorilla. It's also important to know about the gorilla because other laws may apply. Sometimes little details can shed light on an issue you may not know you have.
Obviously, this format has its limits. If you know your unit is rent controlled you can just say so. I want the gory details that make your case unique. They help make this column more interesting and fun.
Oh yeah, if you live in Oakland, I need to know that, because they have a different Rent Ordinance. If you live in Daly City, I also need to know that, because they don't have jack to protect tenants except feudal (California) law.
I'm at 48 Hills to answer your landlord-tenant questions every Wednesday, so send them to me at Askdave@48hills.org
The opinions expressed in these articles are those of the author and do not constitute legal advice. The information provided is general in nature. Seek the advice of a tenant attorney for any specific problem or issue. You understand that no attorney-client relationship will exist with Dave Crow or Crow & Rose, Attorneys at Law unless they have agreed to represent you. You should not respond to this site with any information that you believe is highly confidential.