San Francisco City Attorney Dennis Herrera is demanding information about a lease deal that JUUL, the e-cigarette company, has signed with a developer who holds a master lease on Pier 70, which is public property.
Herrera is responding to community outrage over the deal – in part driven by concerns that the company is selling a toxic product that critics say is aimed at hooking teenagers on nicotine.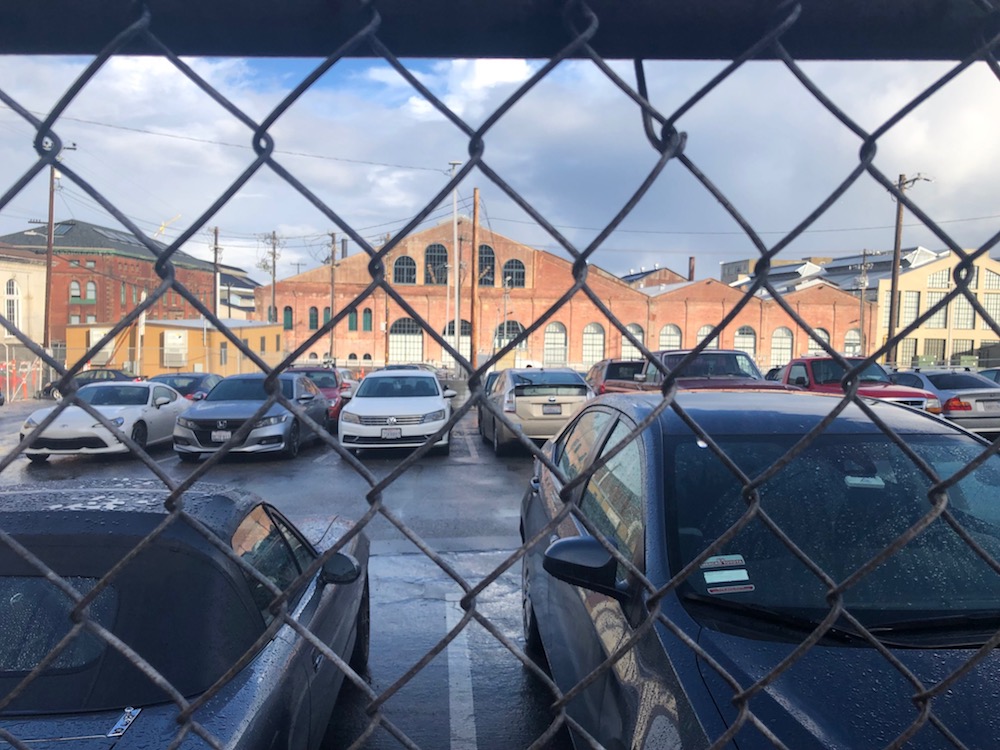 At a Nov. 13 Port Commission meeting, one speaker noted:
As a long-time resident and a parent of a 14-year-old, I'm appalled that the many years of planning with and for the community on the new iteration of historic pier 70 has resulted in the de facto privatization of public land and utterly fails the community. Expansion of private use on public land is for Juul Labs, a tobacco company that's come under fire by the CDC, UCSF and Stanford, and whose core mission is addiction, is unconscionable.
In a Nov. 27 letter to Orton Development, which has the master lease, Herrera noted, "I am concerned about the activities of JUUL on Port property, of the Master Tenant's actions in facilitating those activities, and the impacts on the city's interests."
JUUL is under fire from the FDA, which raided company offices in October looking for records that might show how the devices, which burn liquid nicotine often mixed with sweet flavors, are marketed to high-school students.
"The health risks are well documented," Herrera told me. "We intend to be sure that if a company uses Port property, they meet every regulation for public health and safety."
But there's another issue here, one that goes beyond the question of whether the city should lease space to a company that is making a legal – but by many accounts dangerous and unacceptable – product.
The development deal for Pier 70, analyzed in great detail in a 2016environmental impact report, envisioned
market-rate and affordable residential uses, commercial use, retail/arts/light-industrial (RALI) uses,parking, shoreline improvements, infrastructure development and street improvements, and public open space.
There is no discussion of turning that property into tech offices.
UPDATE/CORRECTION: I cited the wrong EIR above. The report for the section of the Pier 70 project developed by Orton (not Forest City) is here. But the point is the same: The proposal states that the project will involve 
1) historic renovation of the 20th Street Historic Core to satisfy current seismic, structural, and code requirements; 2) remediation of hazardous materials; 3) reuse of the buildings as primarily light industrial and commercial uses …. 
Office space is supposed to be very limited.
JUUL, as far as I can tell, isn't manufacturing e-cigarettes or brewing up nicotine-and-candy fluids at the pier. A review of FDA records shows that the company outsources its manufacturing to contractors in the US and other countries.
In fact, JUUL is hiring – the company lists more than 350 jobs on glassdoor. None of them are in manufacturing. They company is hiring marketing people, software engineers, designers, financial analysts, customer support staff … the kind of personnel you would expect at a tech startup.
Which suggests that the space JUUL is leasing doesn't fit with the zoning that was approved for the Pier 70 site.
I took a walk around Pier 70 this week, and while I couldn't get into the JUUL building, I saw one spot that seemed to fit the legal zoning – a place that maintains rental bikes. Most of what's on the site is office space.
I'm not the only one worried about this. At the Port Commission meeting, Mark Dwight, who runs Rickshaw bags, noted:
I'm a homeowner and manufacturing business owner in the historic Dogpatch neighborhood and a founding board member of the Dogpatch business association, a small business commissioner, and founder of SF Made, which supports local manufacturing.

I'm concerned that JUUL jewel is hoarding space, I'm told JUUL has made offers to buy longstanding businesses in the American Industrial Center, one of our most precious enclaves of businesses. I'm also concerned JUUL  was permitted to sublease the entire
Pier 70 space [formerly occupied by] Tea Collection, a San Francisco born infant clothing company. I question the developer's motives in subleasing the space rather than writing a new lease for JUUL . In my experience, most commercial property owners forbid subleasing and I view this as an attempt to lease the space under the radar of local community groups that worked tirelessly over the years to
 ensure Pier 70 remain accessible with the public and populated with some businesses with benefit to the community. JUUL clearly, does not meet those criteria.
The area around 20th and Third St. has for a long time been a place where local light-industrial and manufacturing businesses could find inexpensive space. You start moving tech offices into the area, and that all goes away.
There's a reason that the city zones some (dwindling) areas for light industry and arts. Tech companies can pay much higher rates for office space; among other things, the typical tech office allocates about 150 square feet to each employee. Production, Distribution, and Repair, known as PDR, needs far more space for each worker. And most PDR companies can't afford the soaring rates that tech can pay for rent; arts organizations can't afford a fraction of that cost.
If you zone an area for, in the latest terms, Service, Arts, and Light Industry (SALI), and you ban offices, rents by definition are lower. If a landlord can't legally rent to JUUL at $85 a square foot, they have to offer the space to PDR or SALI tenants at far less.
Tech offices have been crowding out PRD – often illegally– in the city for years. Is the Port going to allow that to happen on public property in one of the last places in the city that blue-collar jobs and manufacturing can find space?
If Pier 70 and the area around it are going to become a new tech-office hub, the community needs a chance to weigh in – because there are huge impacts of tech office creep, and they include widespread displacement of community businesses.